Community News
Alexandria Chamber of Commerce Announces Its 40 Under 40 List for 2023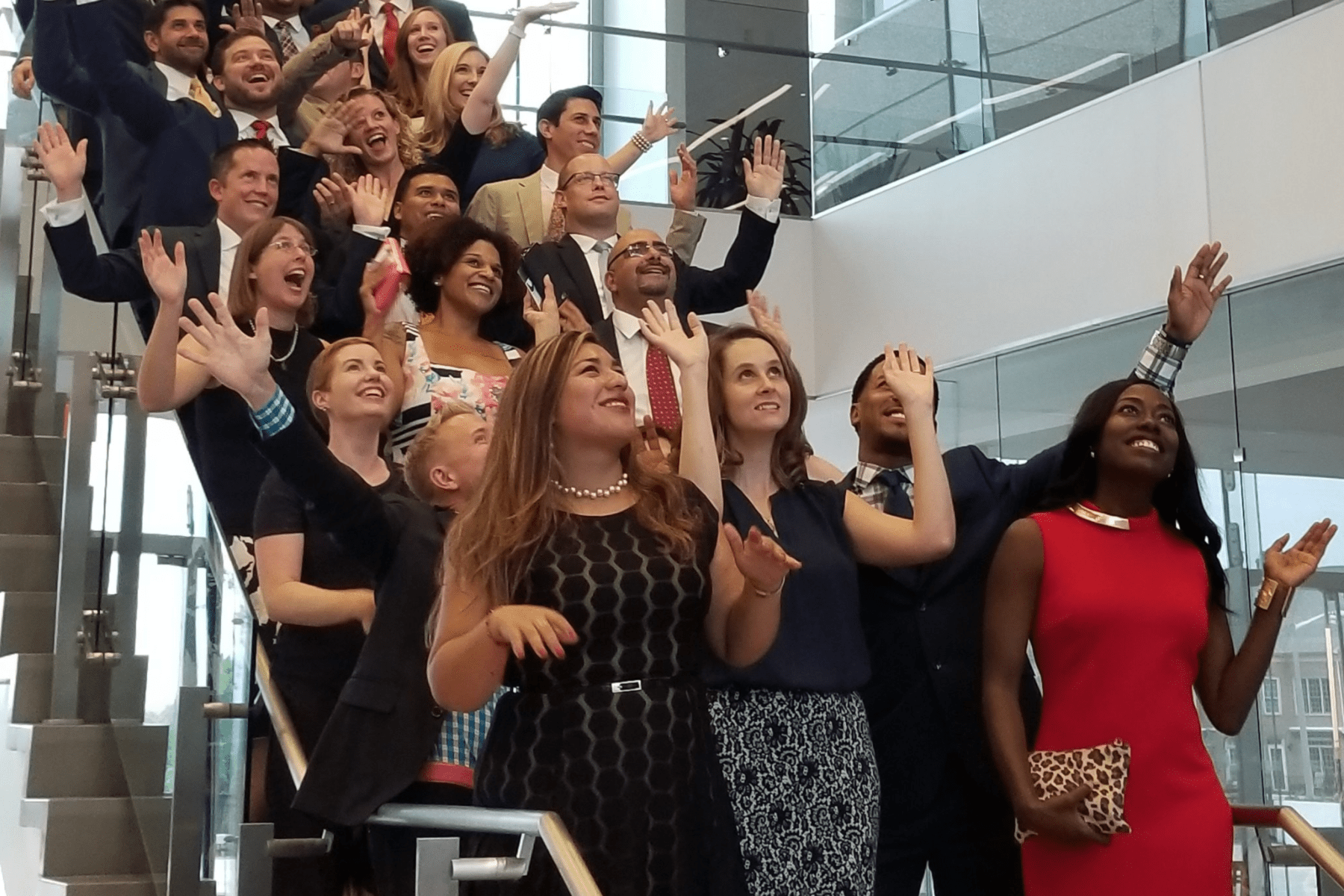 ALEXANDRIA, VA – In an email blast this morning, the Chamber ALX announced its 2023 list of 40 Under 40 honorees. "Each honoree was selected for their professional accomplishments, scholastic achievement, community impact, and personal story," says the notice.
The 40 Under 40 program was established in 2016 to recognize those age 40 and under engaged in a variety of fields including business, technology, nonprofit management, civic life, public service, education, and the arts, who are shaping Alexandria for the future.
The Chamber is also recognizing Alexandria's youth with the selection of two additional student honorees.
There will be a celebration on July 20 where the group will be individually honored.  For further information and photos of all the honorees, pick up a copy on July 3 of the July 2023 edition of The Zebra Press, where the 40 under 40 will be celebrated on the cover and inside (that issue will also be available online).
2023 Honorees
Bismah Ahmed
Apartment and Office Building Association (AOBA)
Betel Aklilu, D.C.
Kelayi Chiropractic & Wellness Boutique, LLC.
Lisette Alvarez
Stormfire Productions
Joshua Bagley
Goodwin Living
Matt Bell
Metropolitan Washington Airports Authority
Chris Berset
Prime Time Baseball & Alexandria Aces
Deron Campbell
Inova Health System
Alison Coleman Tokarz, MSW
City of Alexandria
Xue Connelly
Wade, Grimes, Friedman, Meinken & Leischner PLLC
Kristin Cowan
Mount Purrnon Cat Cafe and Wine Bar
Marilyn G. Delgado
Alexandria Clerk of Court
Regis V.B. DeVeaux
NerdsToGo
Rebecca Doser
Visit Alexandria
Reverend Professor Quardricos B. Driskell
Beulah Baptist Church
Raytevia Evans
Alexandria City Fire Department
Philomena Fitzgerald
Alexandria Economic Development Partnership
Cecilia Kern Fix
National Center for Missing & Exploited Children
Ebony Chaunté Fleming
City of Alexandria
Crystal Fraley
Port City Brewing Company
Rakin Hamad, Esq.
Curcio Law
Kasey Henderson
Global Situation Room, Inc.
Colleen Hughes
Inova Health Foundation
Dr. Krina Jasani, DMD
Alexandria Dental Care Center
Ariel Johnson-Peredo
Ernst & Young, LLP
Joshpaul Jolly, MD
Mid-Atlantic Permanente Medical Group
Morgan Jones
Convene Architecture
Grace E. Kim
Oblon, McClelland, Maier & Neustadt LLP
Timothy R. Laderach
US Navy Reserves and Crowell & Moring
Leah Lattus
Holistic Hair Studio
James C. Lewis, Jr.
American Society of Consultant Pharmacists
Alexandra M. Lydon, Esq.
Legal Services of Northern Virginia
Rachel Marquez, MD
Mid-Atlantic Permanente Medical Group
Emily Milton
Alexandria City High School
Youth Honoree
Daquise Montgomery, BSHRM
M&T Bank
Jenna Rae Perkins, WHNP-BC
DiscovHER Health
Suzan Imad Rababe
Redmon, Peyton & Braswell, LLP
Marta Schantz
Urban Land Institute
Casey Sharperson
EON
Amaia Pilar Stecker
Millennial Action Project
Mollie Thorsen Andrews
The Little Burros
Heather M. Wojton
Institute for Defense Analyses
Chloe Yokitis
Alexandria City High School
Youth Honoree