Alexandria History
Public Meeting Planned June 12 To Discuss Preservation of Historic African American Cemetery in Alexandria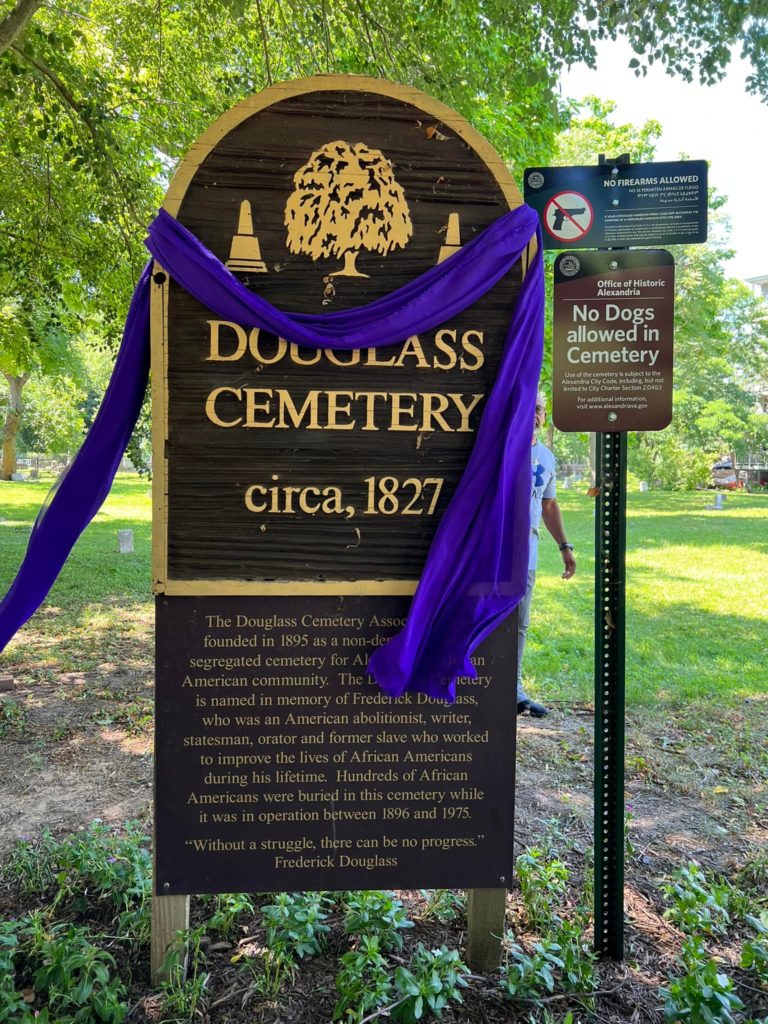 ALEXANDRIA, VA -On Monday, June 12, the City of Alexandria is hosting a public meeting to discuss flooding at the historic Douglass Memorial Cemetry at 1421 Wilkes St.
Staff from the city's Office of Historic Alexandria, Department of Project Implementation, Transportation and Environmental Services, and Recreation, Parks & Cultural Activities are working to address the issue. Their progress will be reviewd at the meeting, scheduled for 5:30 to 7:45 p.m. at Lee Rec Center (1108 Jefferson St.).
According to the Alexandria eNews bulletin, multiple groups "have dedicated their efforts to raise awareness of the significance of the historic African American cemetery and resolve the preservation issues. The City has developed plans to implement solutions that are respectful and appropriate to the sensitive nature of the site."
The meeting will be divided into two portions. After the first end at 6:45 p.m., those interested can go to the cemetery for an on-site presentation.
The meeting is free to attend. Questions can be submitted in advance at [email protected].
What Events Are Planned to Celebrate Juneteenth in Alexandria?