Zebra Misc
In 2023, the 40 Under 40 Again Equal 42, and They Are An Inspiring Group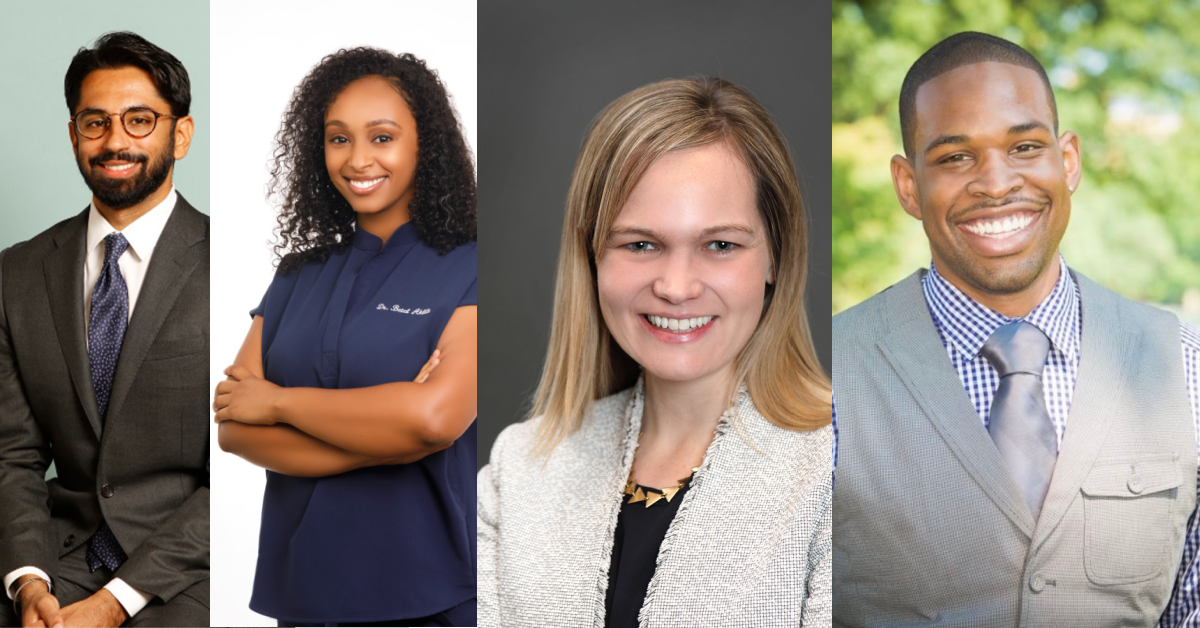 Alexandria, VA – Honoring Alexandria's young and upcoming professionals and entrepreneurs has become a July tradition for the Chamber ALX and the Zebra Press. That 40 Under 40 equals 42 has become part of that tradition, and this year's two Youth Honorees are remarkable. Zebra is proud to present the stories of this cadre of young people – the 40 Under 40 + 2 – who are shaping our community's dynamic and prosperous future.
Bismah Ahmed
Apartment and Office Building Association (AOBA)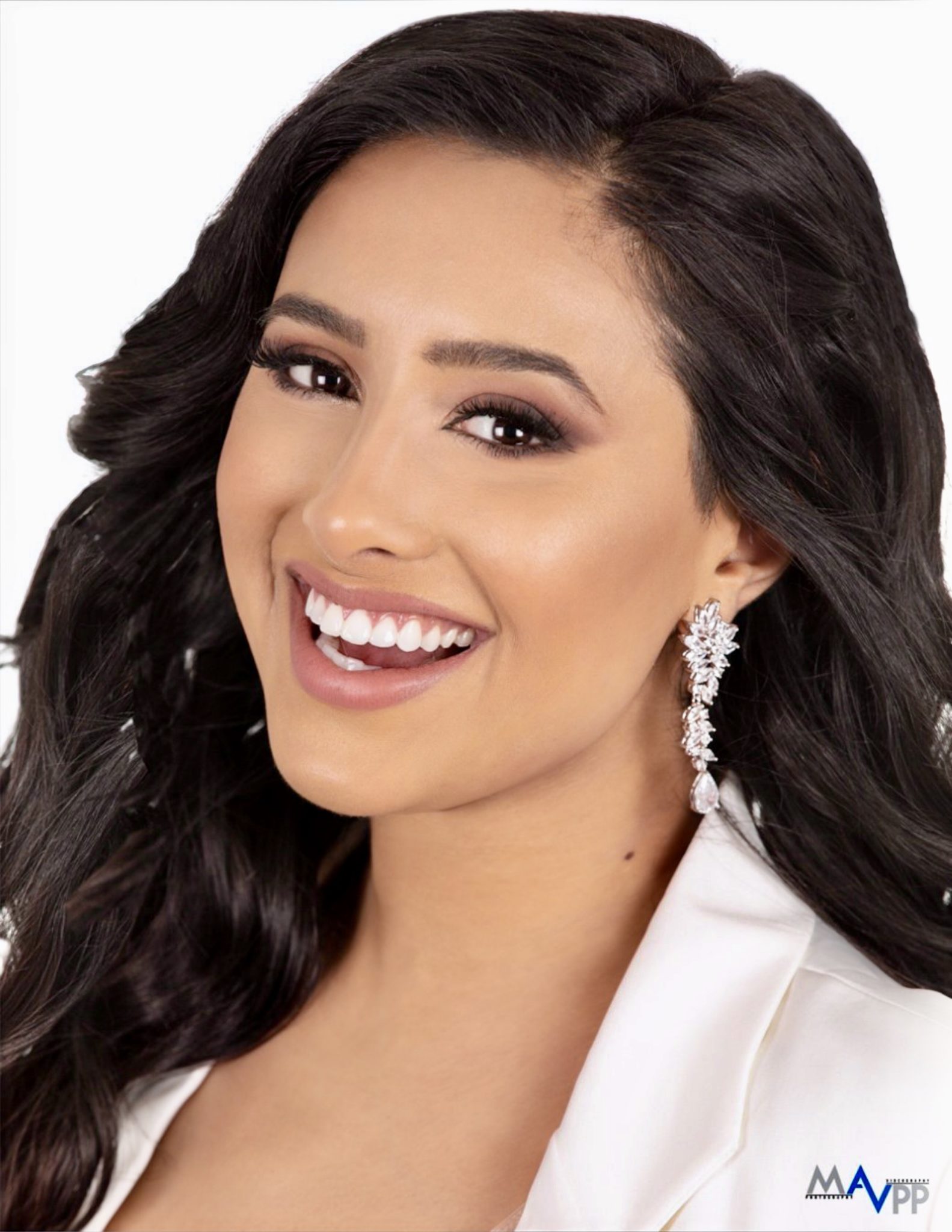 Bismah is the Vice President of Government Affairs, VA, for the Apartment and Office Building Association. She has a decade-long background in politics within the region, serving as a lobbyist to the Virginia General Assembly, executive agencies, and local governments. She is a member of the Virginia Housing Commission's workgroup. She received her Master's in Public Administration from Villanova University. She made history by becoming the first South Asian woman to win the title of Miss DC for America 2022. She was featured in ABC7, WUSA9, NBC12, FOX5, FOX45, DCW50, and TV Asia.
Betel Aklilu, D.C.
Kelayi Chiropractic & Wellness Boutique, LLC.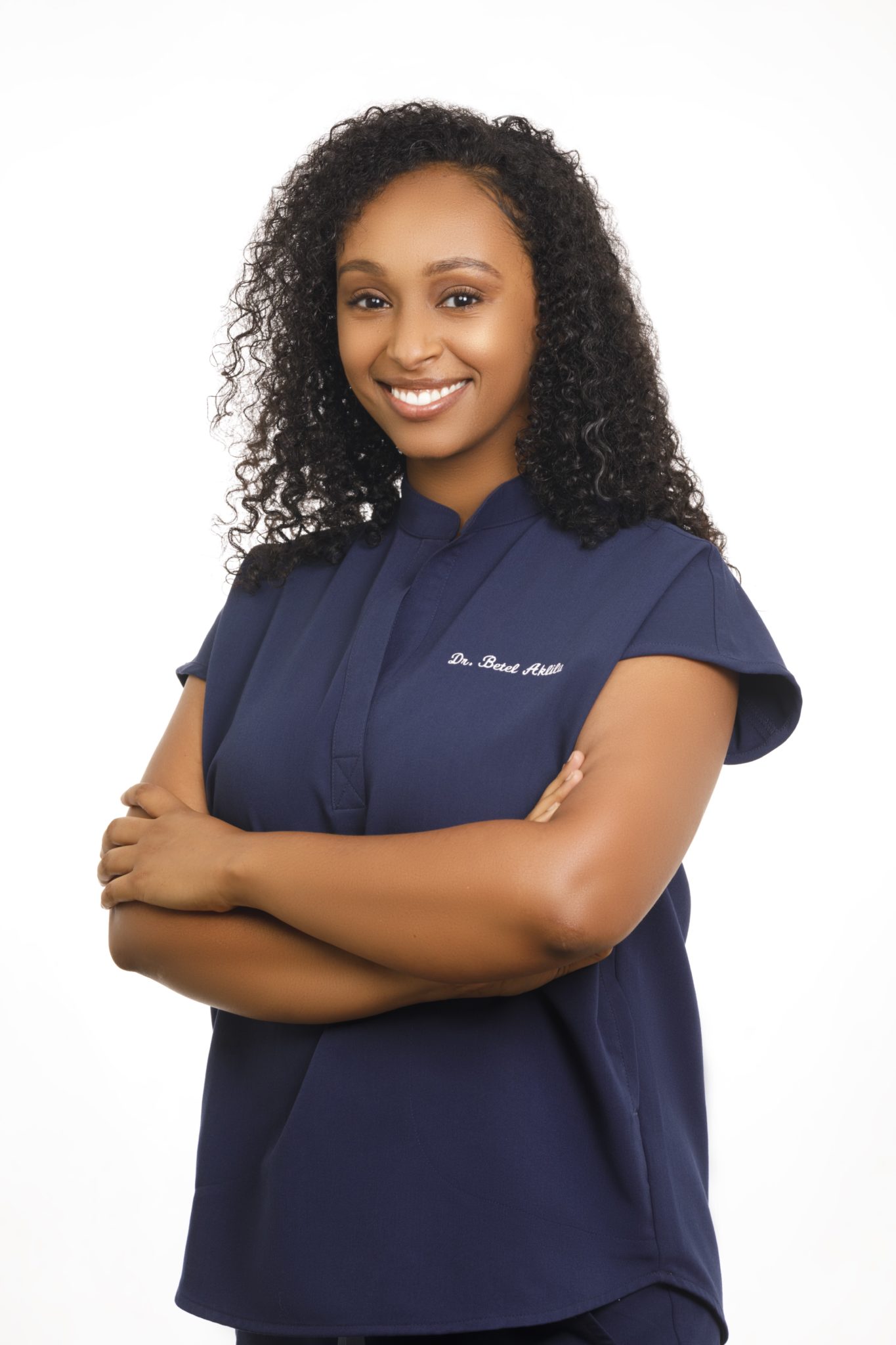 Dr. Betel founded Kelayi Chiropractic & Wellness Boutique, a practice in Alexandria, Virginia, with a special focus on moms and kids. Dr. Aklilu, better known as Dr. A, utilizes evidence-based research and specialized techniques to reduce labor times, improve postpartum recovery, support milestone achievement, and deliver stellar customer service. In addition to certification by the Academy Council of Chiropractic Pediatrics (CACCP), Dr. A has a Master's degree in Applied Clinical Nutrition, allowing her to provide families with holistic support. Dr. A is on a mission to educate and spread healing to the greater Alexandria community.
Lisette Alvarez
Stormfire Productions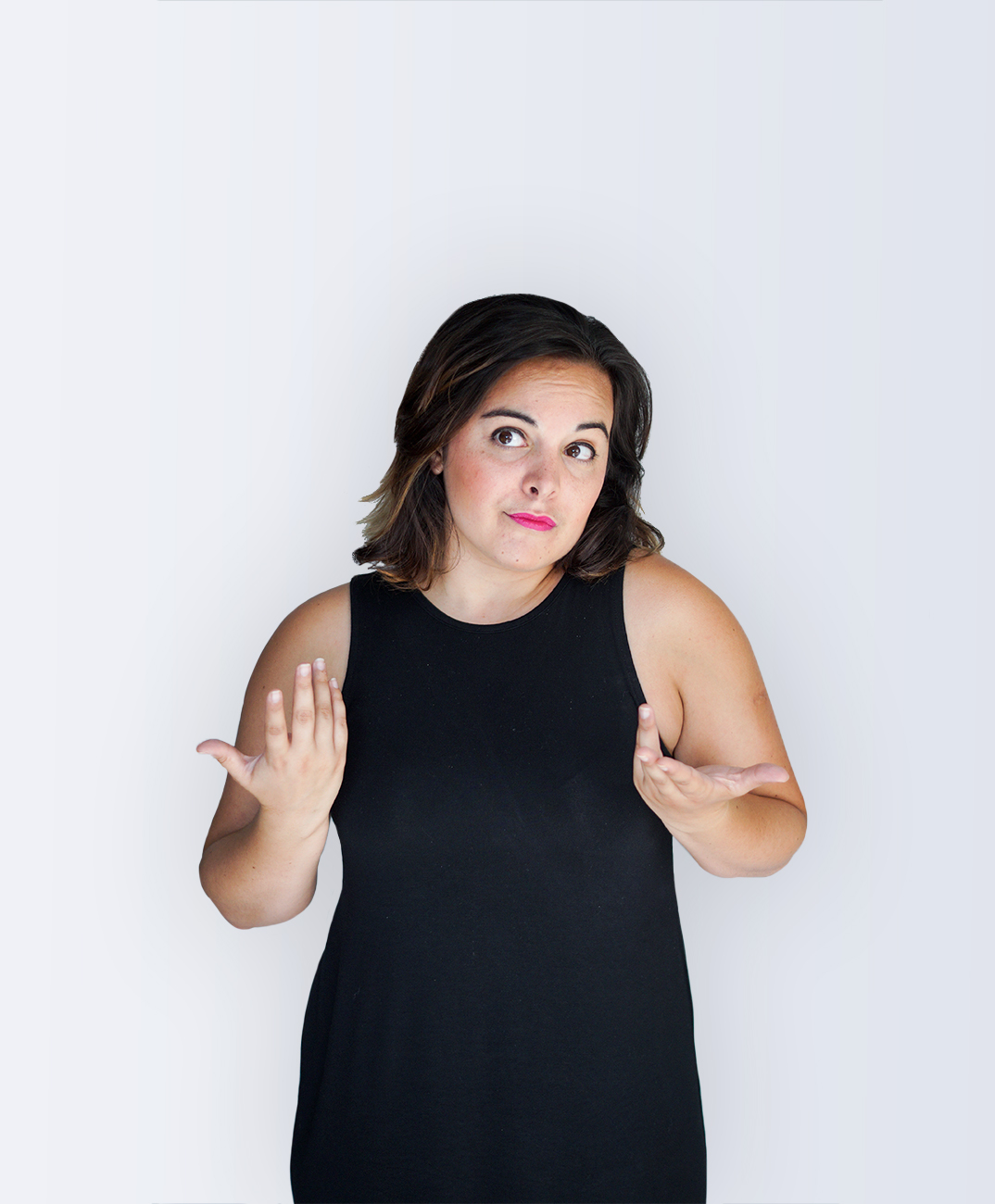 Lisette (they/them) is the founder and executive producer of Stormfire Productions and an active Del Ray Business Association member. Lisette is the creator of award-winning fantasy podcast Kalila Stormfire's Economical Magic Services and co-producer of Black Friday and the upcoming The Ortiz Twins are Coming Home. Aside from evangelizing the magic of audio drama in Alexandria, Lisette is a freelance digital strategist working with local businesses and is an enthusiastic globetrotter.
Joshua Bagley
Goodwin Living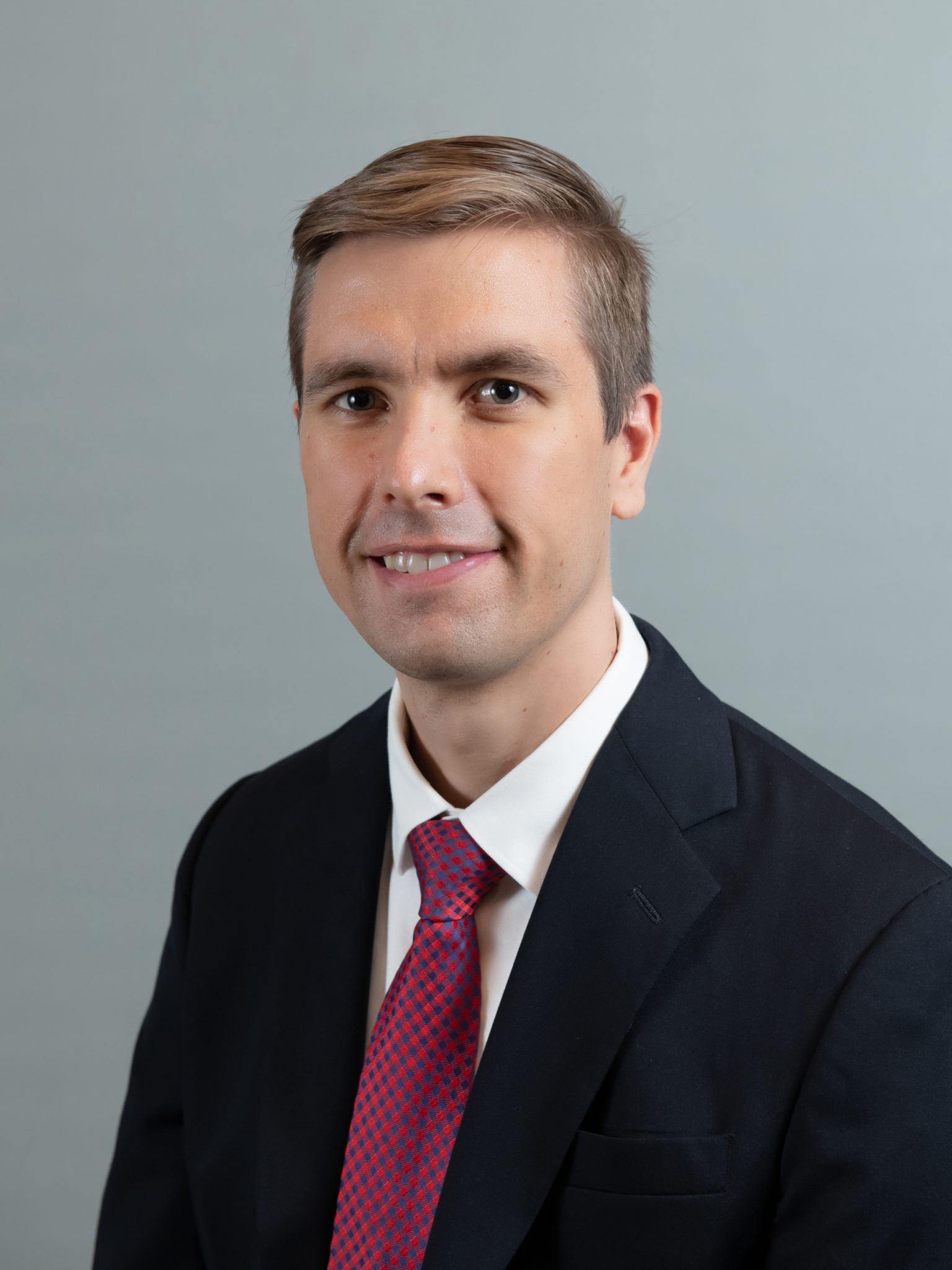 As Executive Director of The View Alexandria by Goodwin Living, Joshua manages a senior living community home to more than 120 older adults and employs more than 100 team members. Previously, he was the Small House Health Care Center Administrator at Goodwin House Alexandria. In addition to supporting many other nonprofit organizations, Josh serves on the Senior Services of Alexandria Board of Directors and the LeadingAge Virginia Public Policy Committee. Josh earned his B.A. in Health, Society & Policy from the University of Utah and his M.S. in Health Administration from The George Washington University.
Matt Bell
Metropolitan Washington Airports Authority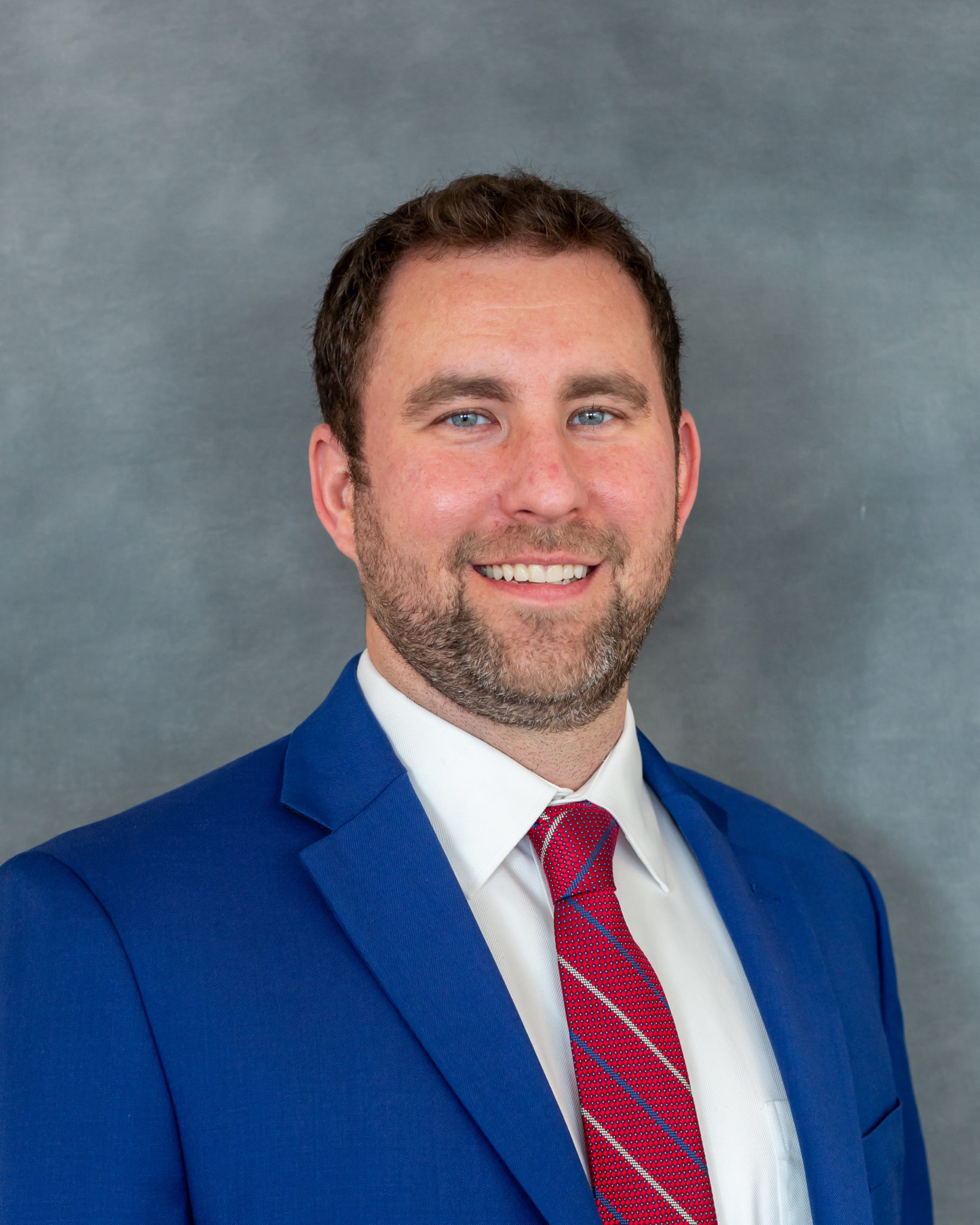 Matt is a transportation wonk who has dedicated much of his professional career to providing government affairs for various transportation industries – planes, trains, ports, electric vehicles, and now two Virginia airports. Matt works as a Government Affairs representative at the Metropolitan Washington Airports Authority. Previously, Matt worked for an NTSB chairman, a national transportation government affairs firm, and as the executive vice president of a national railroad association. Matt has also worked for numerous political candidates, including Alexandria City Council and Delegate campaigns. Matt has lived in the Alexandria area of Fairfax County for almost ten years.
Chris Berset
Prime Time Baseball & Alexandria Aces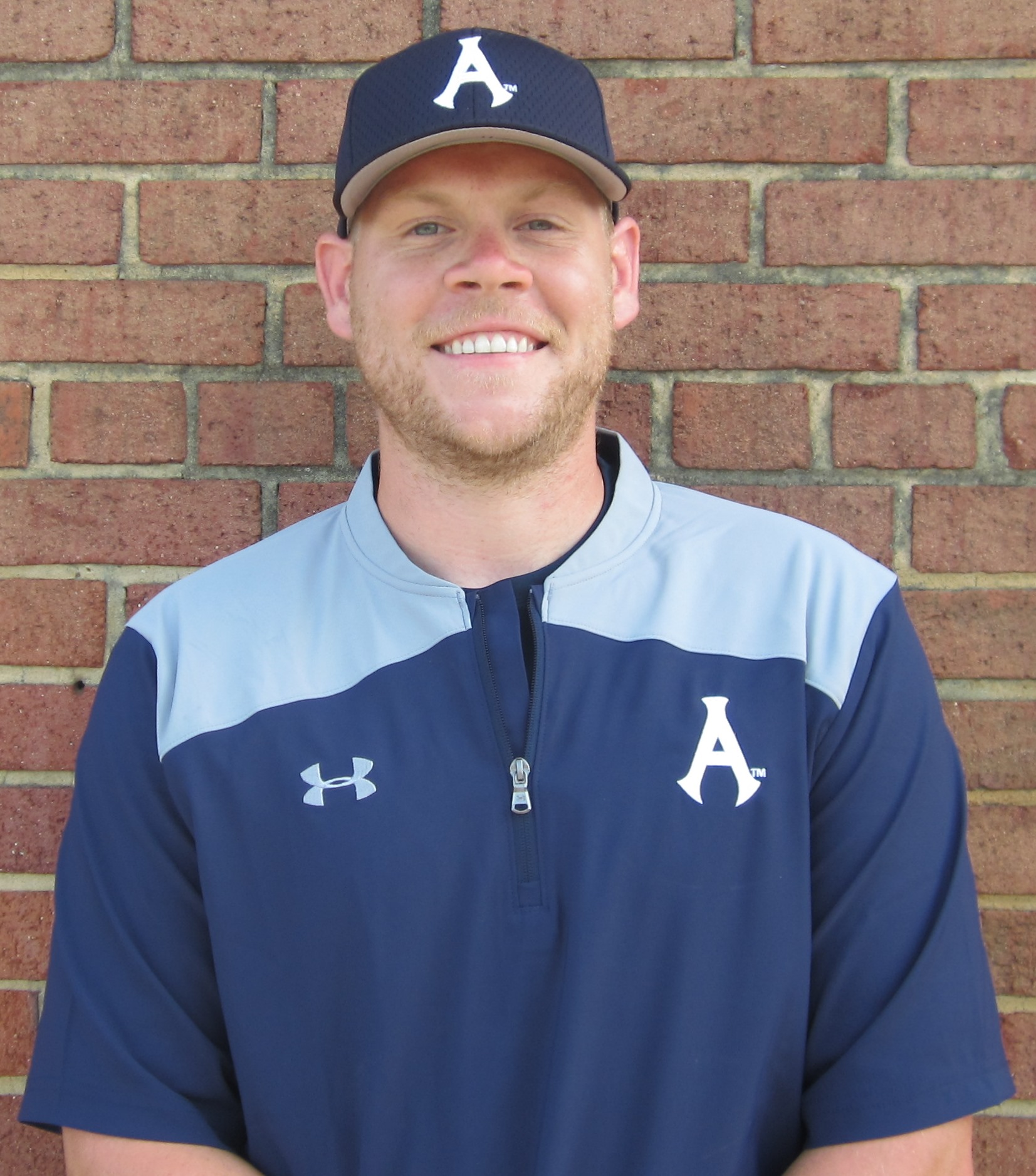 Chris earned seven varsity letters at the Heights School in Maryland: four in baseball and three in basketball. Chris was drafted in the 20th round in 2010 by the Cincinnati Reds and played at every level for seven seasons, including AAA Louisville. Berset graduated from the University of Michigan with a Bachelor's degree in psychology. Chris was captain of the Big Ten Champions, Regional, and Super Regional teams during his senior season. Chris also played for Great Britain Baseball in the WBCQ. Chris managed the Alexandria Aces during their first championship win in 2022. Chris continues to coach the Aces and is the PrimeTime Aces 15u National Travel Team manager.
Deron Campbell
Inova Health System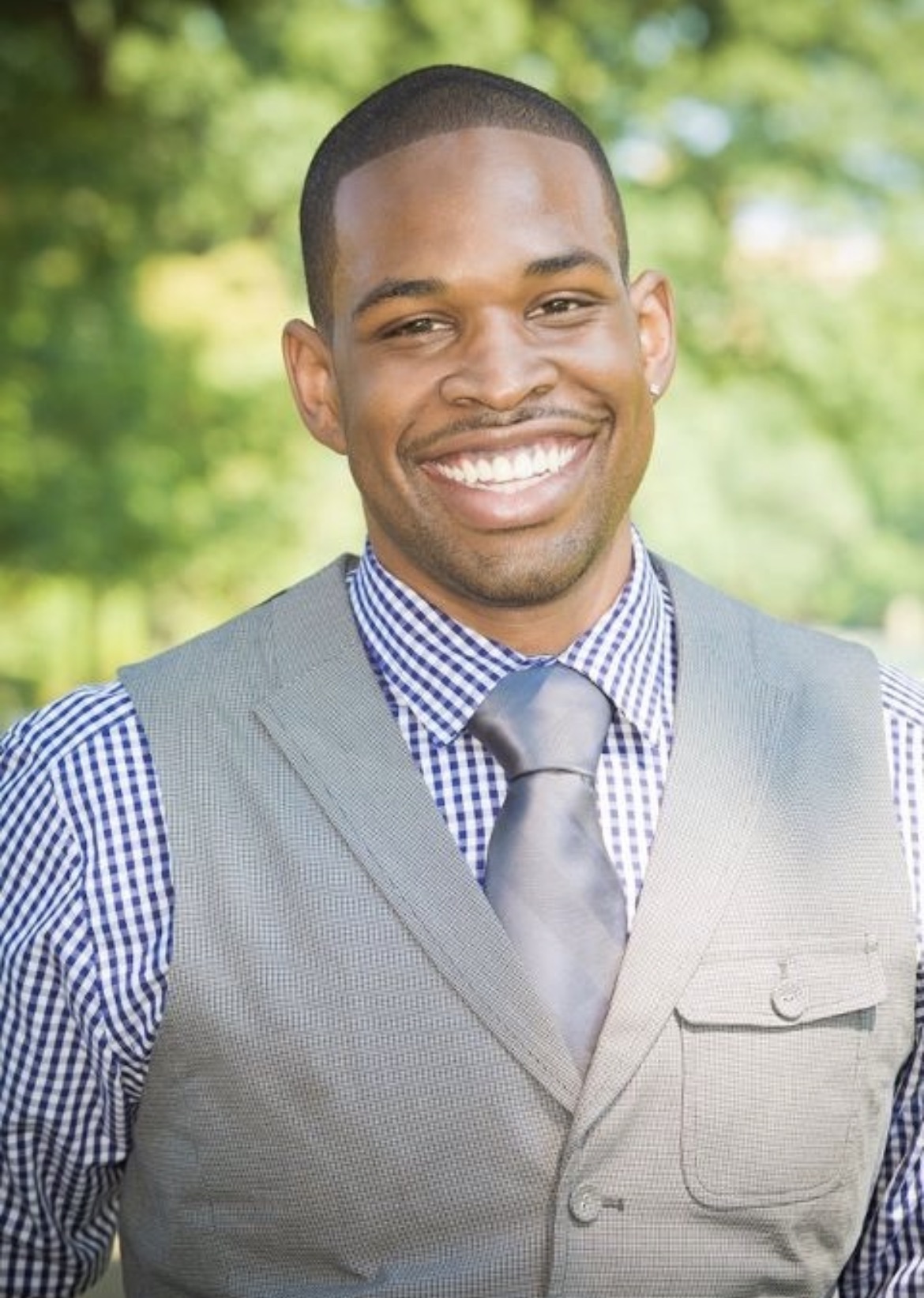 Since 2003, Deron has worked tirelessly to impact community and population health in the D.C. Metropolitan area. He began his journey by mobilizing to increase harm reduction services and judicial policy on human and sexual rights. In 2012, Deron, moved by his passion for community health equity and capacity, joined Inova Health System to improve the delivery of HIV care services and programming. Over the years, Deron has enjoyed progressive growth and success as a healthcare leader, leading Inova's equity journey to improve health outcomes within Inova's Eastern Region– including Inova Alexandria Hospital and the residents within Alexandria.
Alison Coleman Tokarz, MSW
City of Alexandria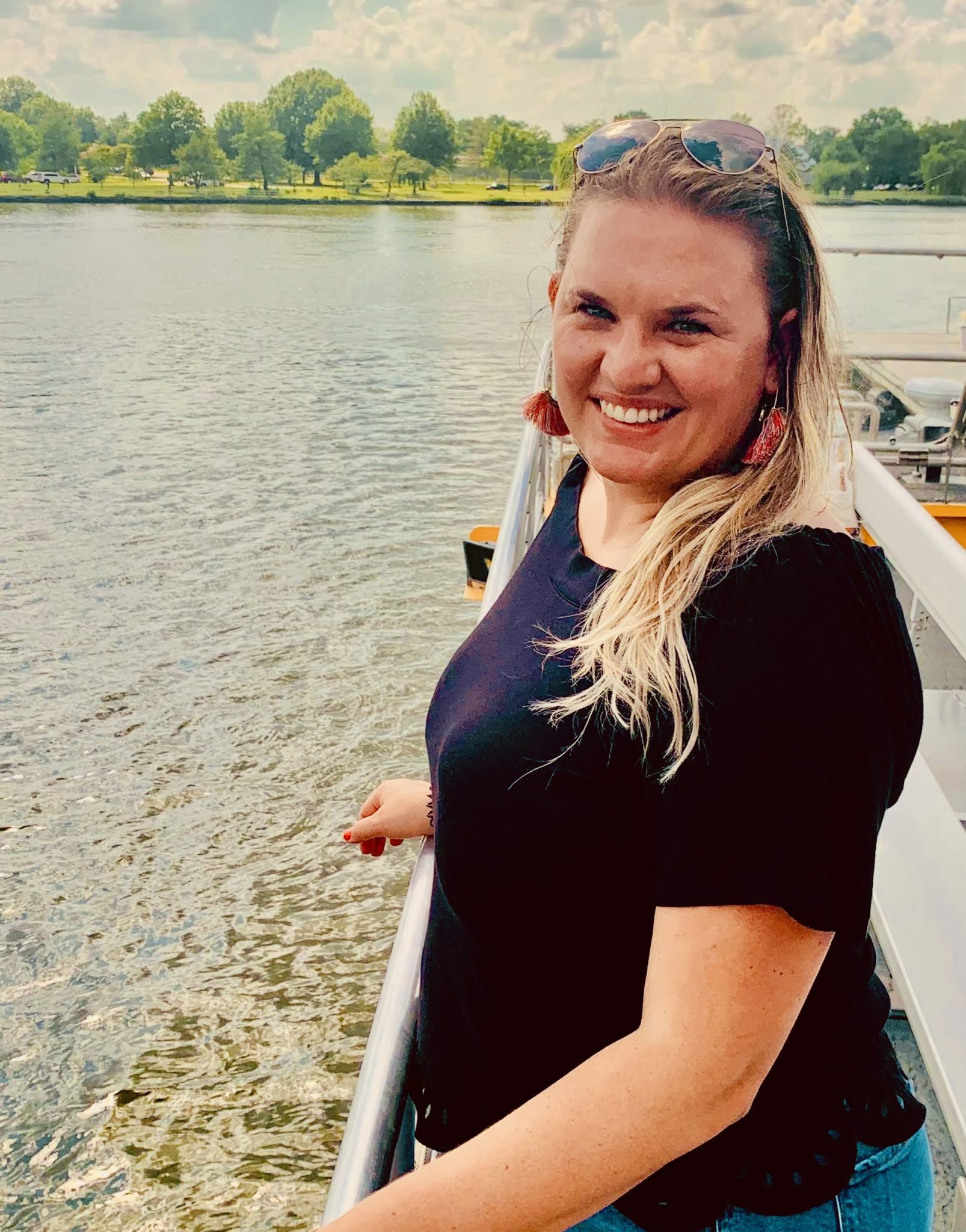 Alison is a bilingual Social Worker who advocates for underrepresented populations by fostering relationships, ensuring community input, and implementing data-driven programming. Her passion for community health stems from growing up in the Dominican Republic and seeing firsthand poverty's impact on households. Her career has focused on addressing health disparities, racial inequities, and housing instabilities throughout the Washington, D.C. area. She received a Master's in Macro Social Work from Boston University and a Bachelor's degree in Psychology and Spanish from the University of Mary Washington. Alison has enjoyed living and working in Alexandria for two years and counting.
Xue Connelly
Wade, Grimes, Friedman, Meinken & Leischner PLLC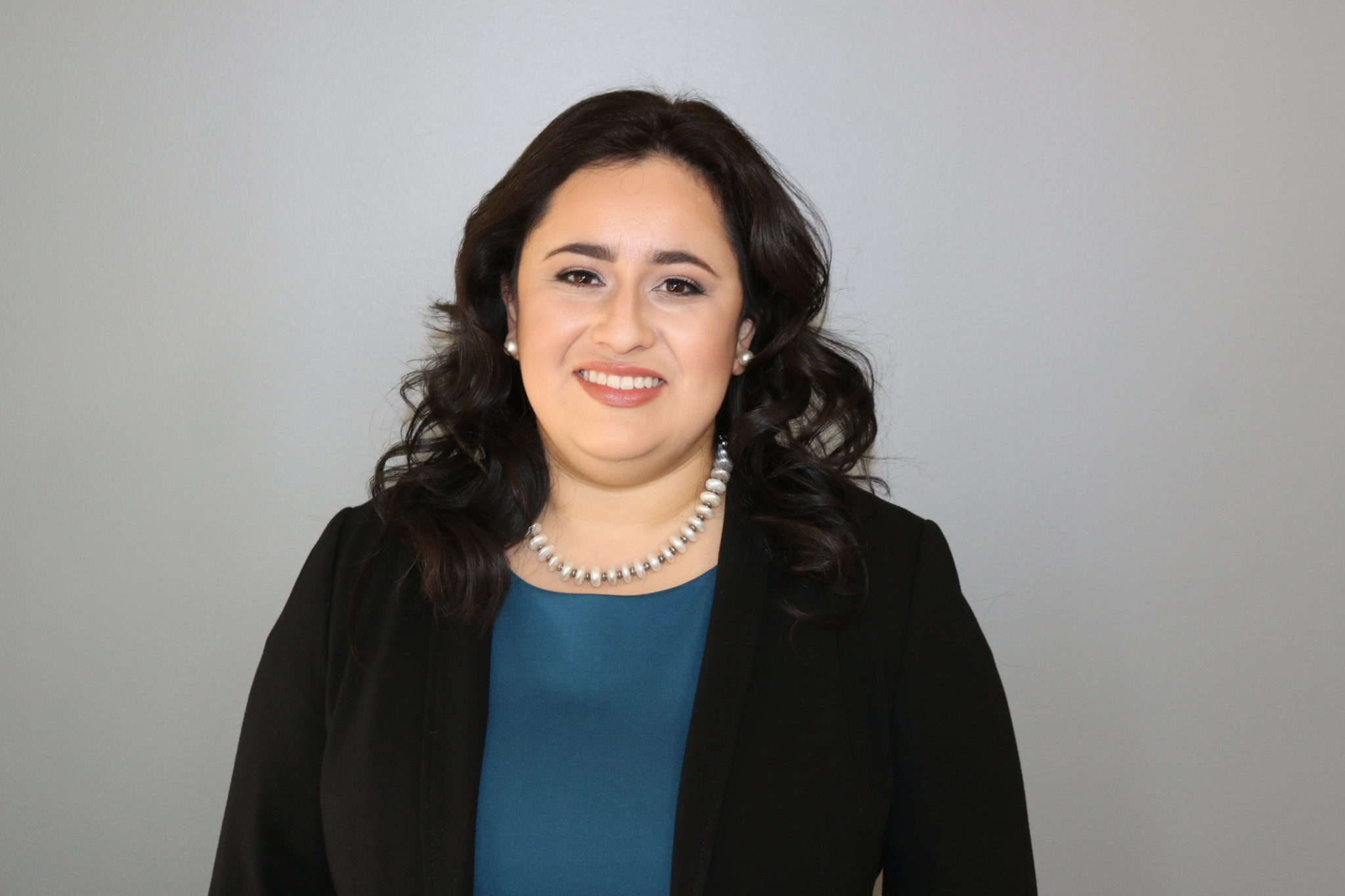 Xue is an up-and-coming attorney in Alexandria. Born in Bogota, Colombia, she moved to Alexandria when she was six. She is an alum of The Basilica School of Saint Mary in Old Town. She first fell in love with the law during an internship at the U.S. Department of Justice. Today, Xue is one of Alexandria's few Spanish-speaking attorneys. She mentors local high school students and volunteers for the elderly. Xue was named the 2021-2022 LRS Attorney of the Year by the Alexandria Bar Association. Xue is committed to giving back to the community.
Kristin Cowan
Mount Purrnon Cat Cafe and Wine Bar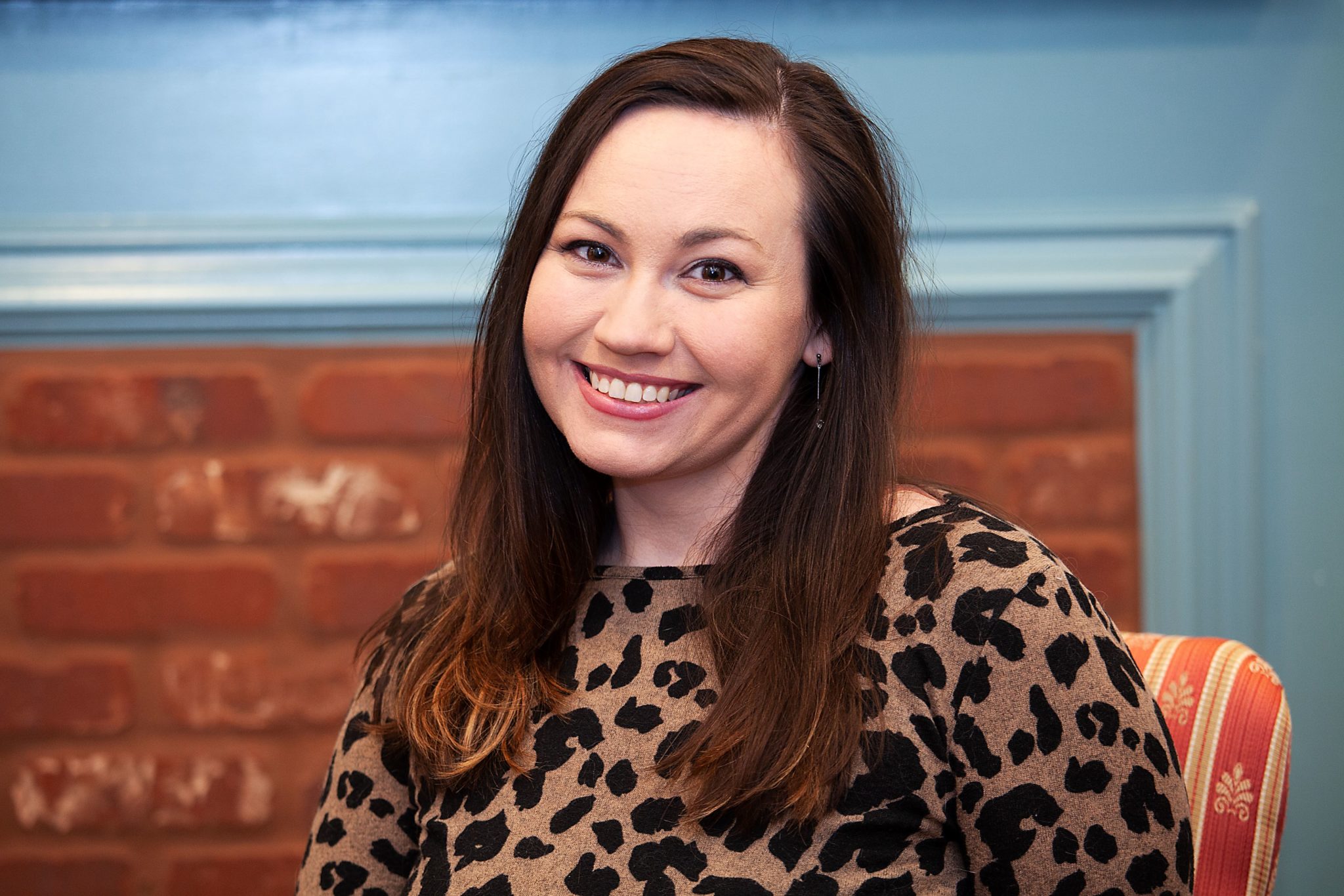 Following almost a decade in federal law enforcement and intelligence, Kristin founded Mount Purrnon Cat Café and Wine Bar in 2020. Mount Purrnon is Virginia's first business providing a home for adoptable rescue cats and a welcoming environment for the community to engage in "cat therapy." Kristin received a B.A. in Political Science and Psychology from Boston University and an M.A. in Forensic Psychology from Marymount University. She is certified as a Fear Free Professional and is a member of the International Association of Animal Behavior Consultants.
Marilyn G. Delgado
Alexandria Clerk of Court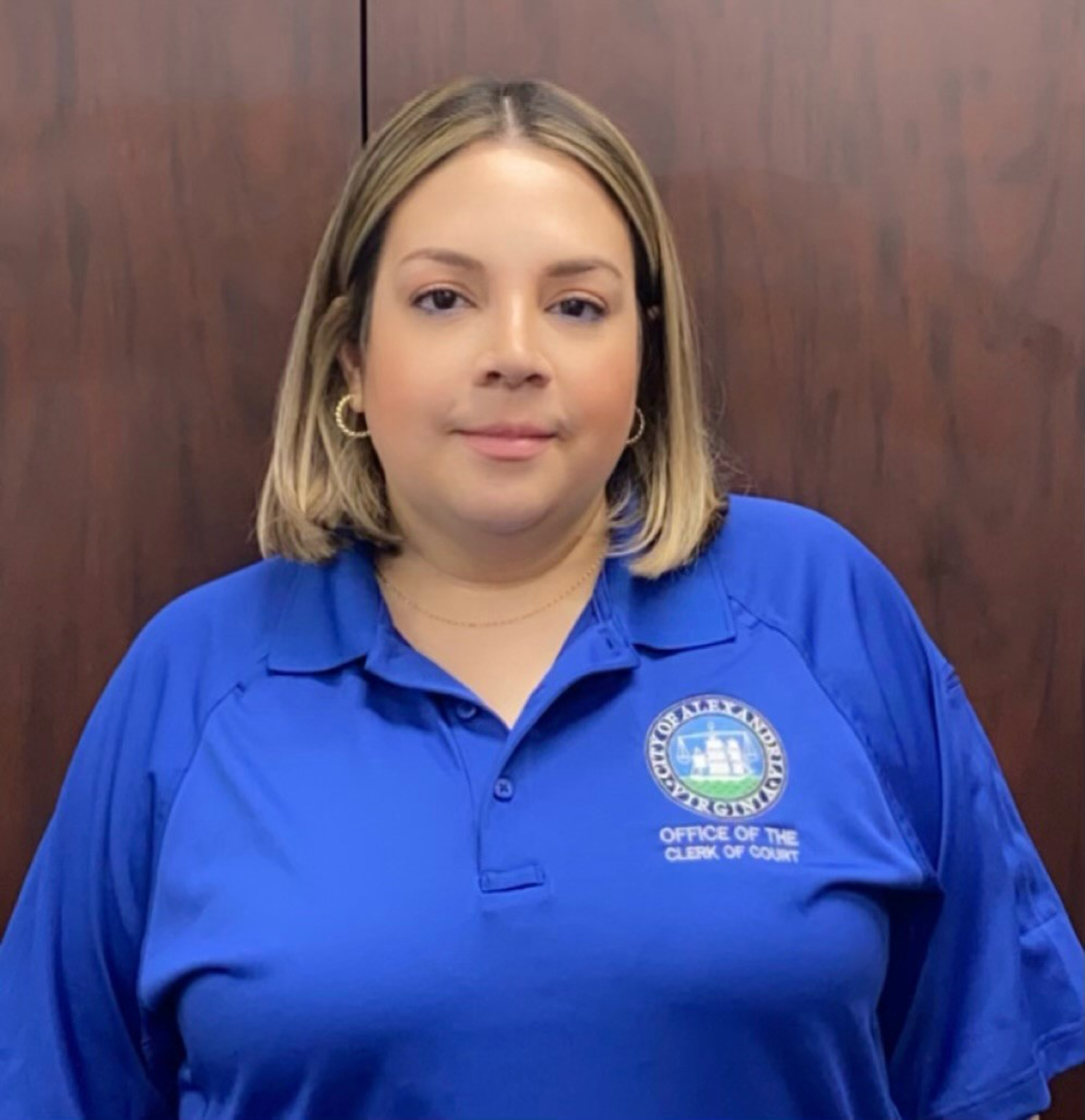 Marilyn has dedicated her career to serving Alexandria's residents and legal community by providing superb service that is accurate, timely, and always friendly. As the manager of the Civil Division in the Office of the Clerk of Court, she oversees thousands of legal matters covering everything from marriage licenses to expungements of criminal records. Her education in criminal justice enhances and deepens her performance at the Clerk's Office, where she worked her way up from entry-level clerk to Division Manager by effectively serving all who come to court, regardless of background or circumstance.
Regis V.B. DeVeaux
NerdsToGo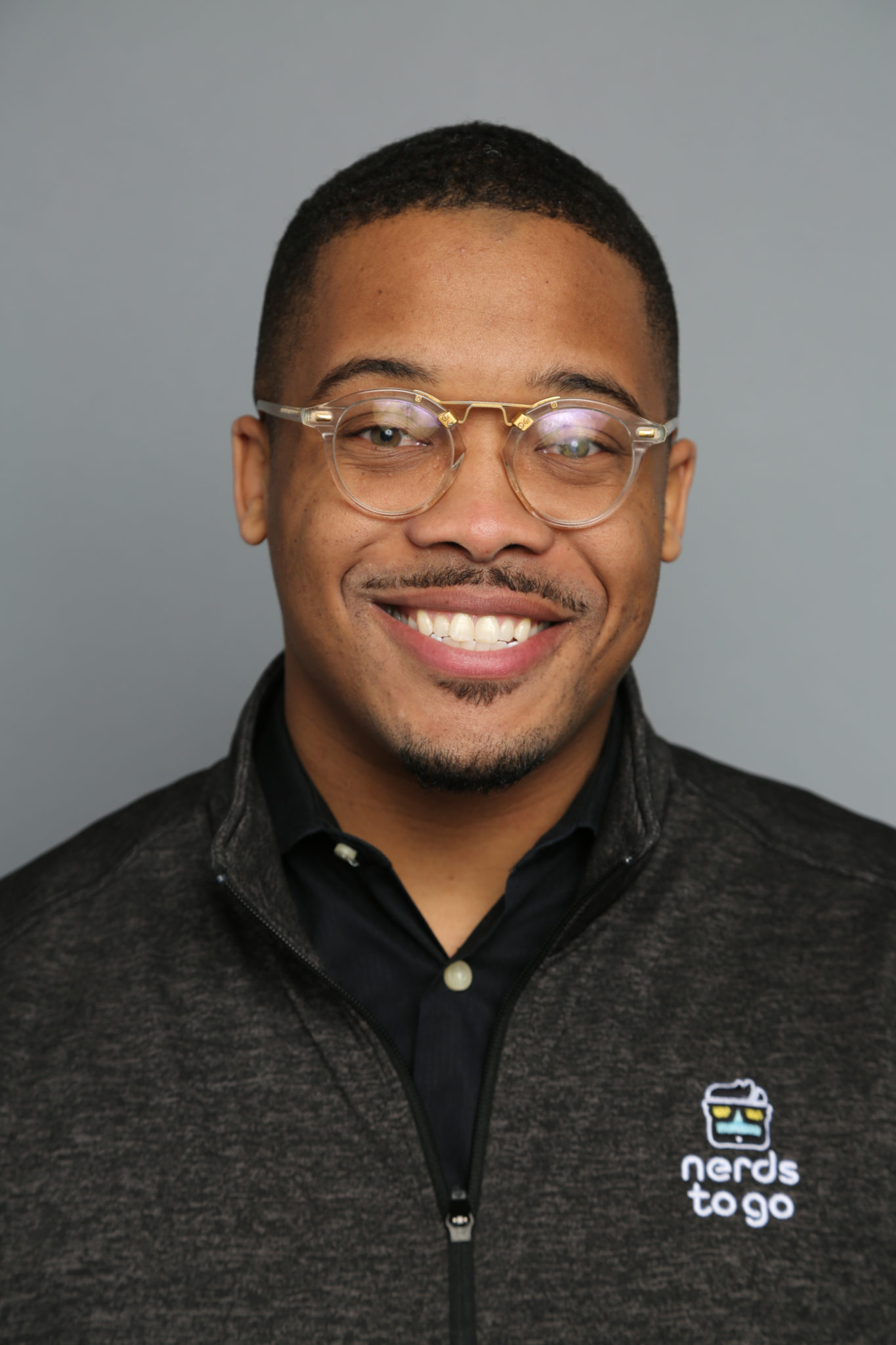 Regis is a passionate and innovative leader changing the technology game in Alexandria. He began his career as an AT&T Retail Sales Manager, then as a PepsiCo District Sales Leader, producing outstanding sales and receiving honors and recognition. Regis earned a Master of Business Administration from Duke University's Fuqua School of Business, emphasizing Entrepreneurship and Finance. He opted to follow his entrepreneurial goal and co-founded Grovegate Capital. The following year, he became a Franchise Partner for NerdsToGo Inc. and opened a location in the heart of Alexandria.
Rebecca Doser
Visit Alexandria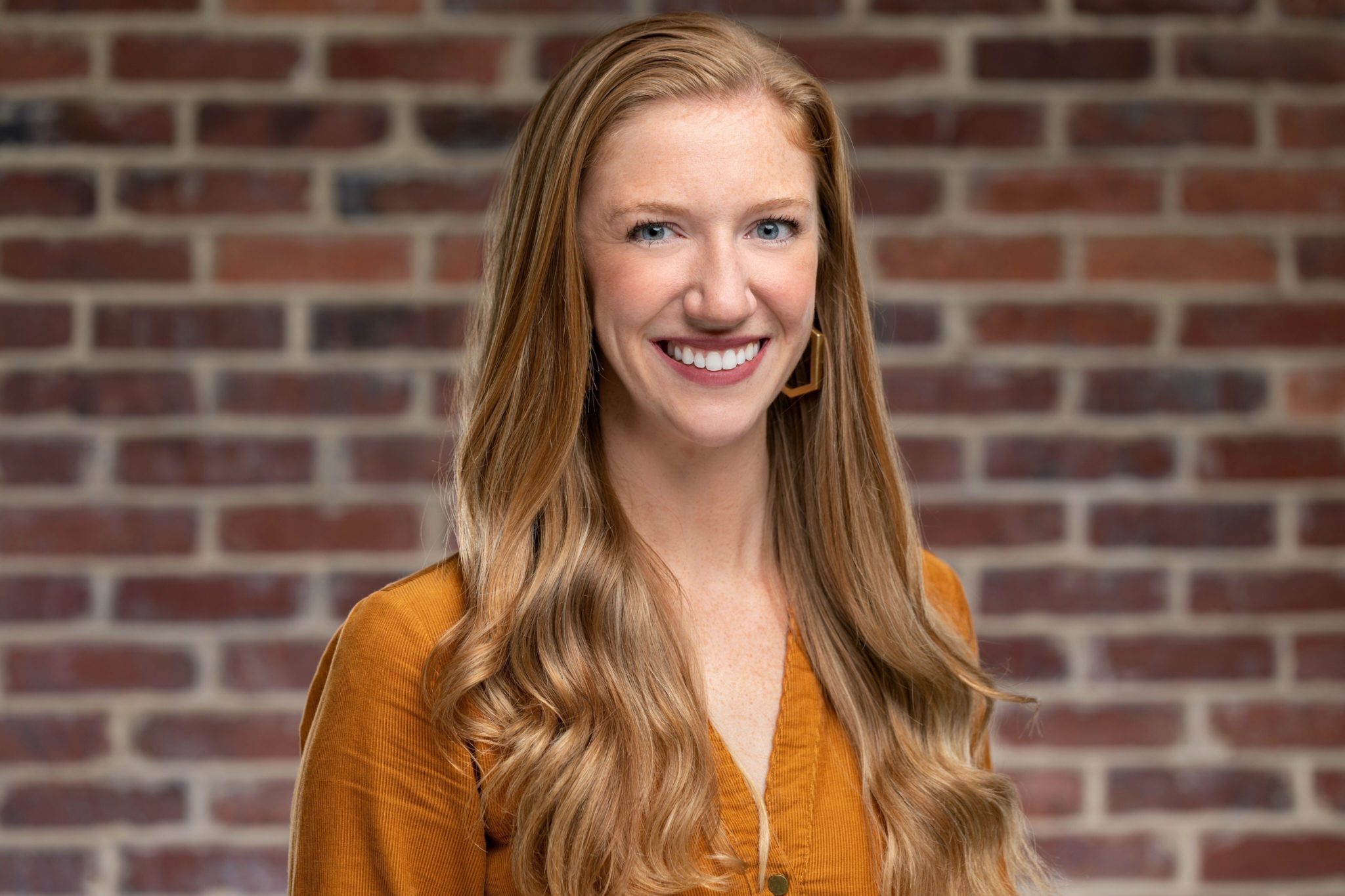 As Director of Communications for Visit Alexandria, Rebecca impacts Alexandria's visitor economy through strategic communications across media relations, digital content, promotions, events, visitor guides, and more. Her record-breaking press coverage (1.3K annual hits) includes "Best Cities" accolades from Travel + Leisure, Condé Nast Traveler, Money, and Southern Living, national features on Alexandria's black history, and a shopping segment on NBC Nightly News. Rebecca previously worked at Ketchum, a global P.R. agency, and Destination DC, where the Professional Convention Management Association named her a Twenty in Their Twenties honoree. She serves on the Alexandria Archaeological Commission and Northern Virginia Tourism Partnership.
Reverend Professor Quardricos B. Driskell
Beulah Baptist Church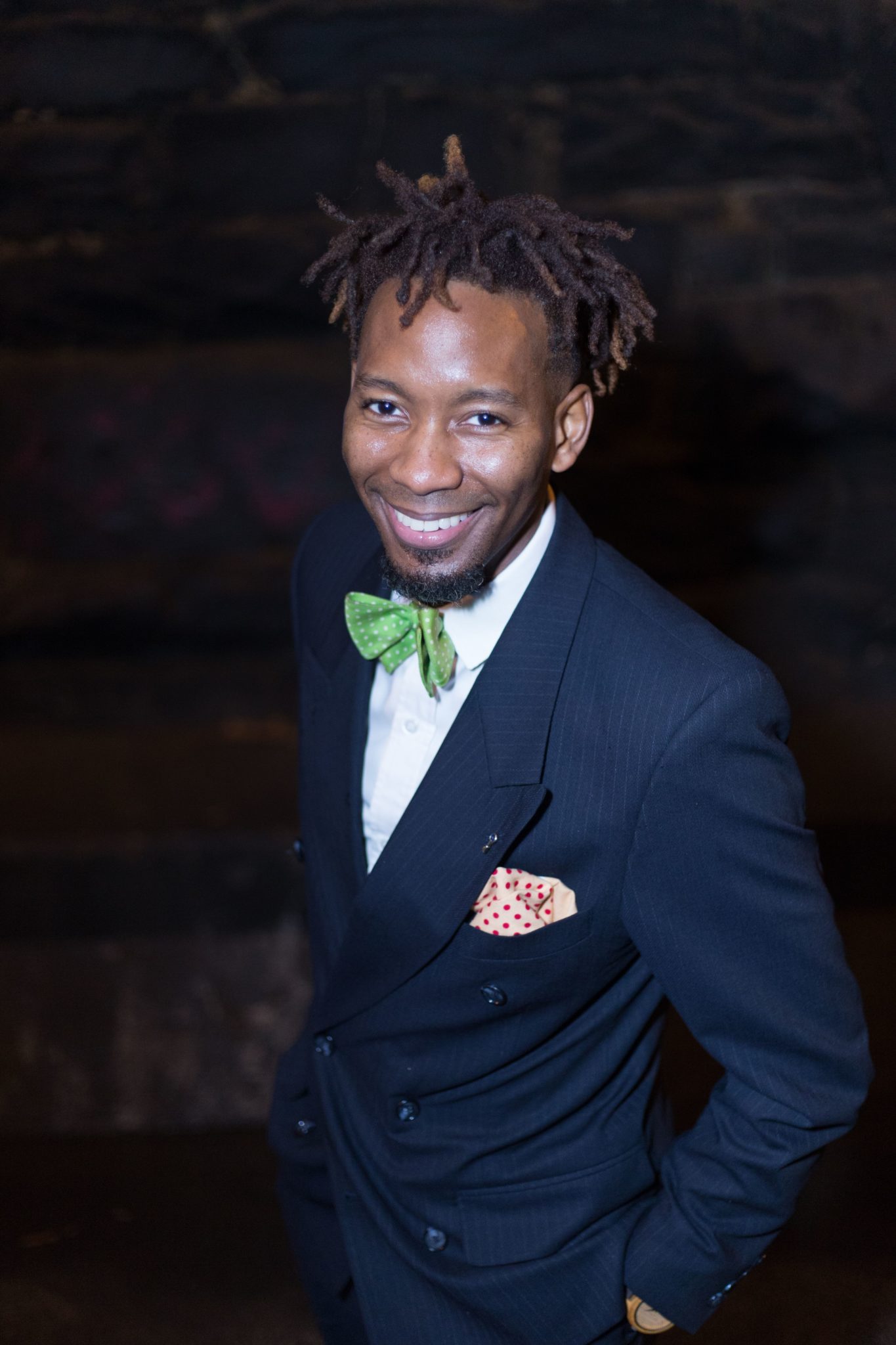 Quardricos is dedicated to improving the human condition. He has devoted his career to education, religion, and politics, serving as a pastor, policy expert, educator, and federal lobbyist. Quardricos has used his expertise in U.S. health policy for people with chronic diseases to champion patient-centric legislation at the federal and state level. He is the Director of Government Relations at the Health Management Academy and an adjunct professor at The George Washington University. He lectures on politics, human sexuality, race, and religion. In addition, Reverend Driskell continues the tradition of service as the fourteenth pastor of the historic Beulah Baptist Church in Alexandria, Virginia.
Raytevia Evans
Alexandria City Fire Department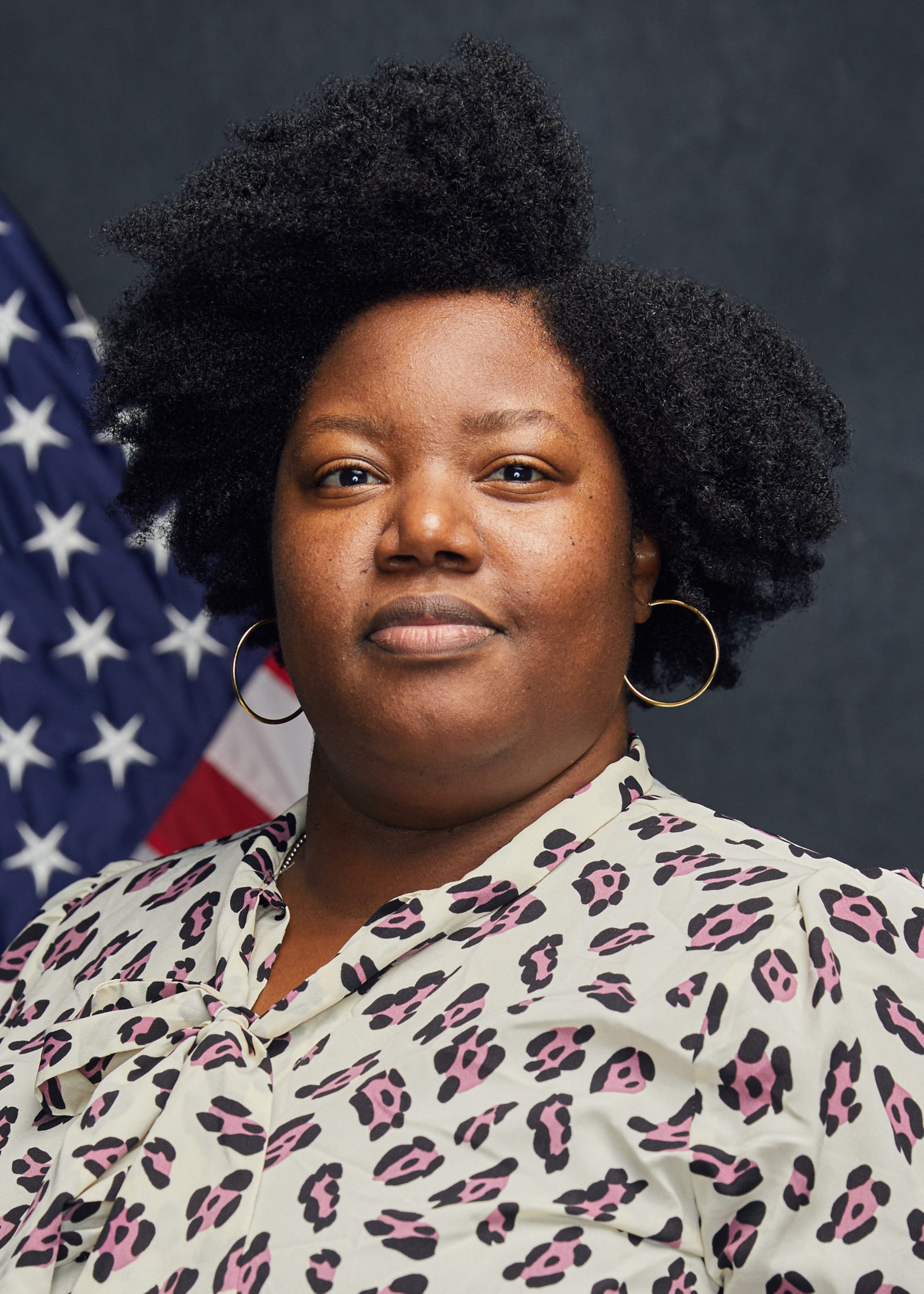 Throughout her five years with the Alexandria Fire Department (AFD), Raytevia has lent her communications expertise to developing and maintaining the organization's reputation. She has built relationships with various media representatives, created a voice for the department, and shared stories about the humanity of our hardworking first responders. These initiatives have narrated a consistent voice on social media, increased community engagement, and enhanced organizational media coverage.
Philomena Fitzgerald
Alexandria Economic Development Partnership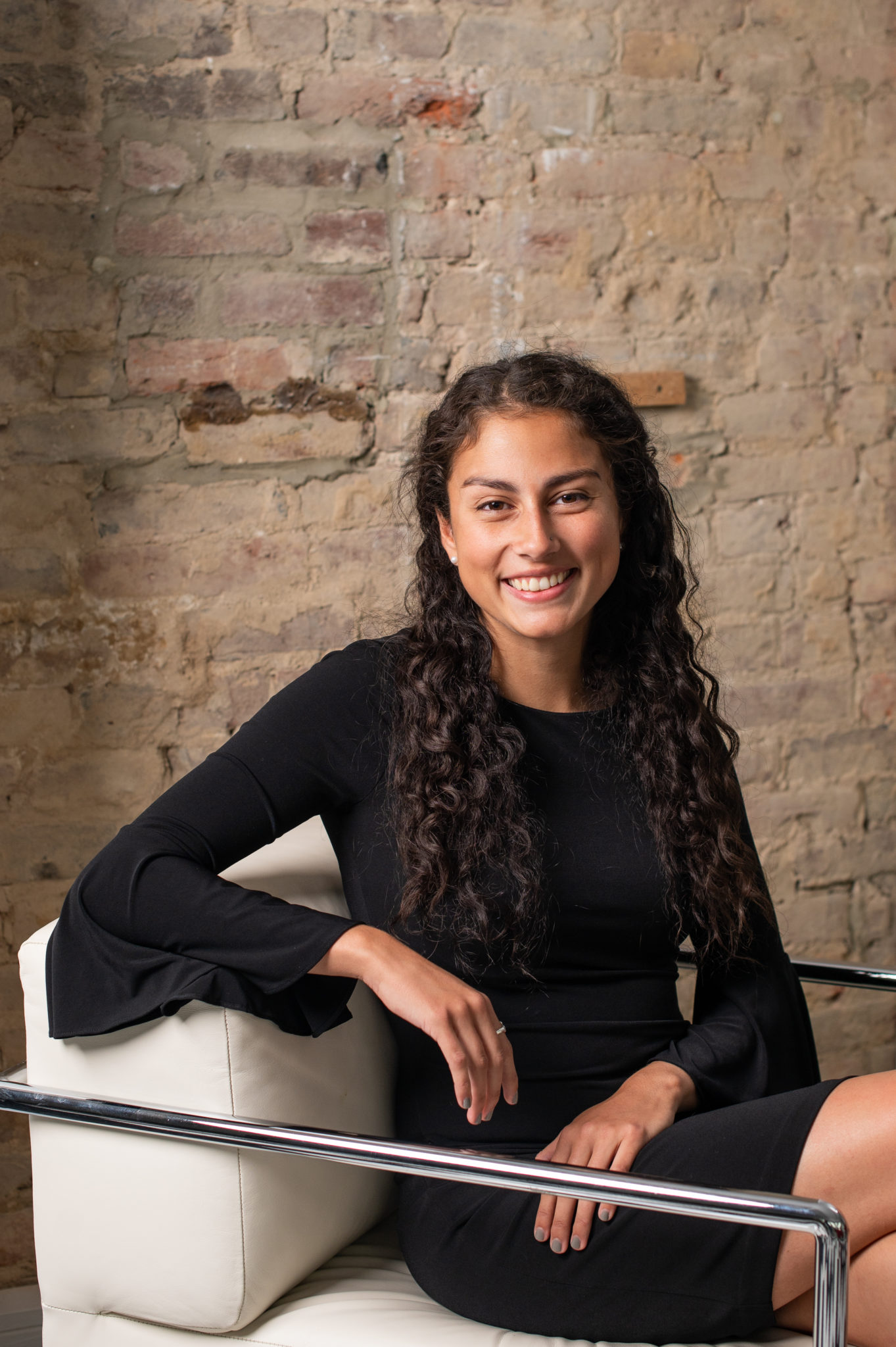 Born and raised in Alexandria, Philomena is a connector, coach, entrepreneur, leader, and older sister. Her role as the Small Business Program Manager with the Alexandria Economic Development Partnership calls on her to bridge the information gap between businesses and essential services. Her evenings and weekends are spent coaching Alexandria's next generation on soccer and field hockey turfs. She recently combined these experiences to co-found her small business, AVA Magic Field Hockey Club. Philomena is a College of the Holy Cross graduate with a major in economics, a minor in dance, and a concentration in Africana studies.
Cecilia Kern Fix
National Center for Missing & Exploited Children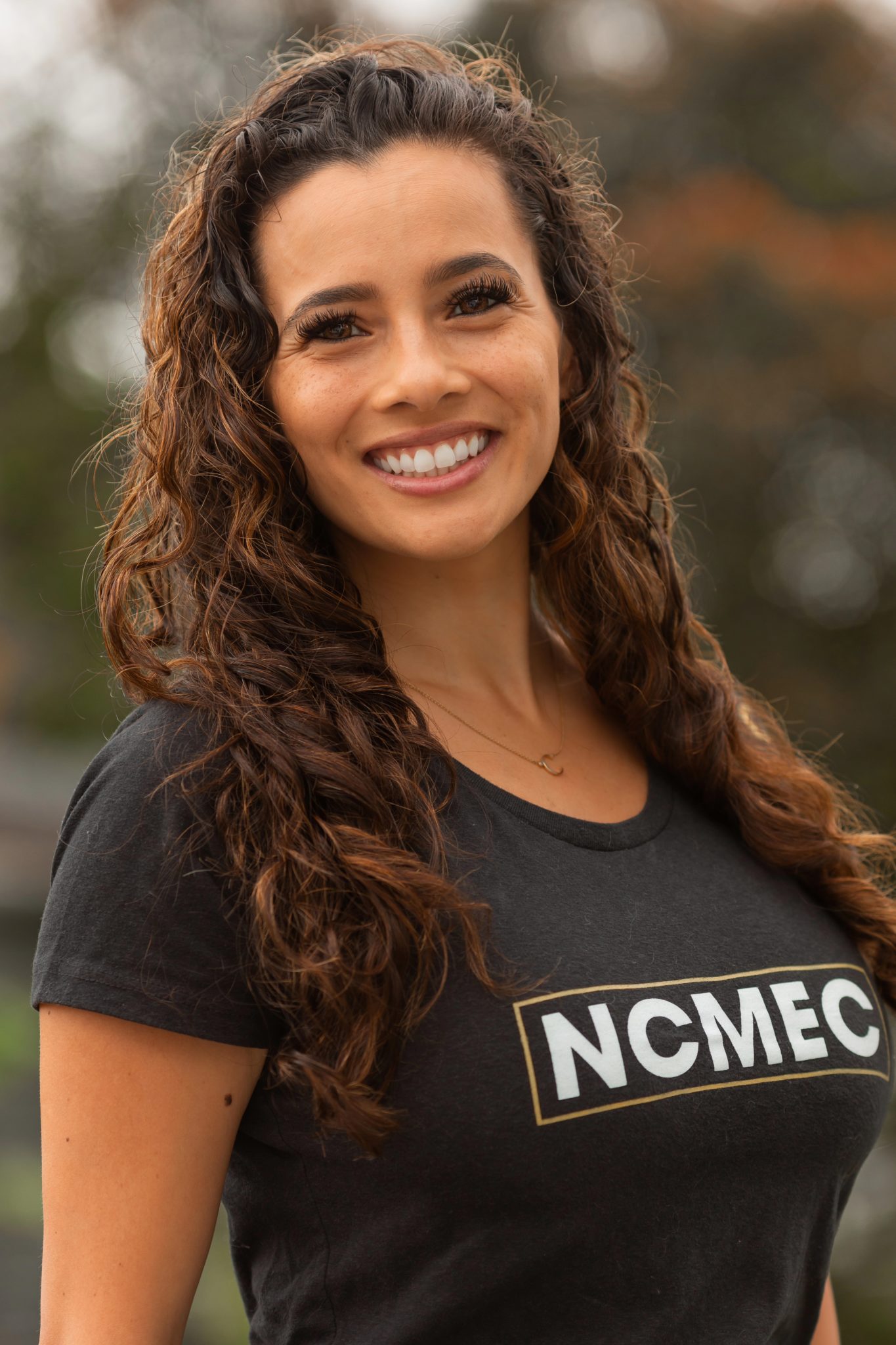 Cecilia is the Senior Development Manager for the National Center for Missing & Exploited Children (NCMEC). She oversees fundraising for key programs that help bring missing children home, reduce child sexual exploitation, and prevent child victimization. She also launched NCMEC's first nationwide volunteer program. Cecilia holds a Bachelor of Arts in Business Management from James Madison University and a Master of Science in International Development and Public Policy from the University of Manchester, where she studied as a Rotary Global Grants Scholar. In her free time, she focuses on her family and their adventure travel blog Lovicarious.com.
Ebony Chaunté Fleming
City of Alexandria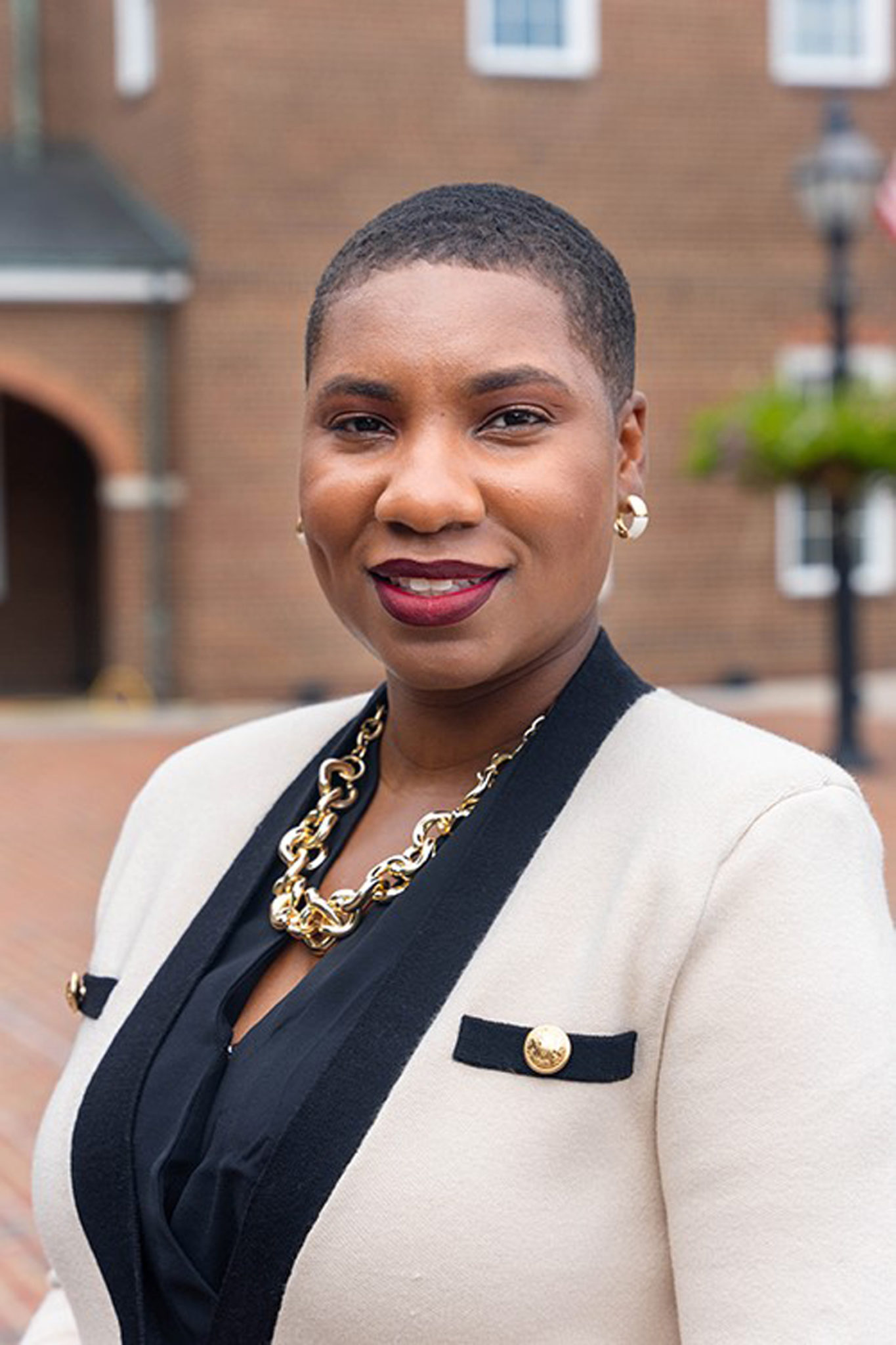 Ebony serves as Director of Communications for the City of Alexandria. Her focus is connecting the government and the community through storytelling. She amplifies the work of the more than 2,500 employees who serve on behalf of Alexandria residents while also uplifting the voices of community members. Previously, Fleming was the Director of Communications for BakerRipley, the Houston region's largest social services nonprofit serving nearly a million Texans annually. Her early career started at WTKR NewsChannel 3 in Norfolk, VA. She earned her journalism degree from Norfolk State University and her MPP from the University of Houston.
Crystal Fraley
Port City Brewing Company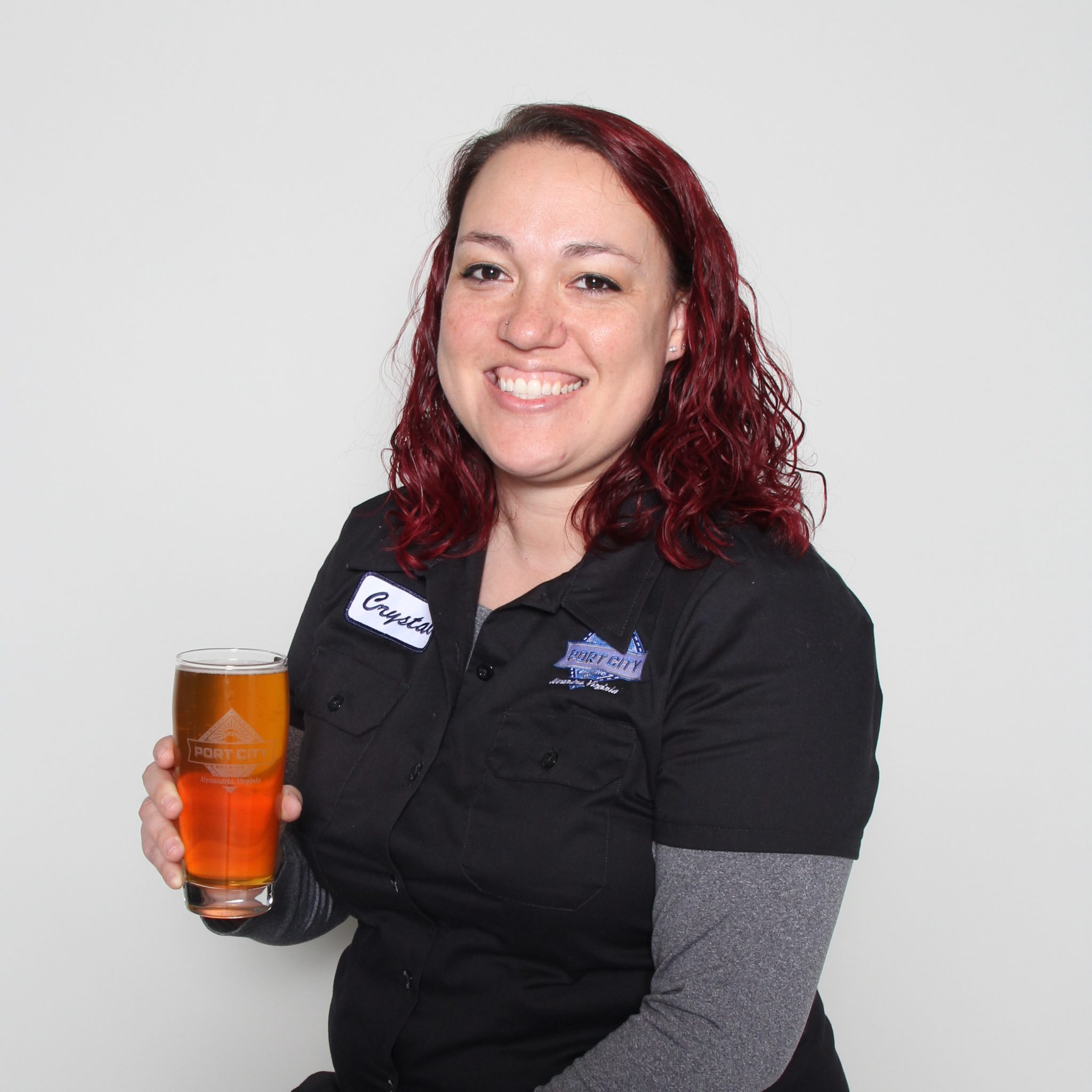 Crystal is the Director of Production and Quality at Port City Brewing Company. She has over ten years of quality assurance experience and has become a leader in the brewing industry. She has participated in industry panels and has mentored peers in quality measures. Recently, she took on a more formal teaching role with the University of Richmond's Northern Virginia Brewing Certificate Program. Crystal leads Port City's diversity, equity, and inclusion focus group and plans to use her knowledge and experience to continue fostering an interest in brewing and encourage more females to enter the field.
Rakin Hamad, Esq.
Curcio Law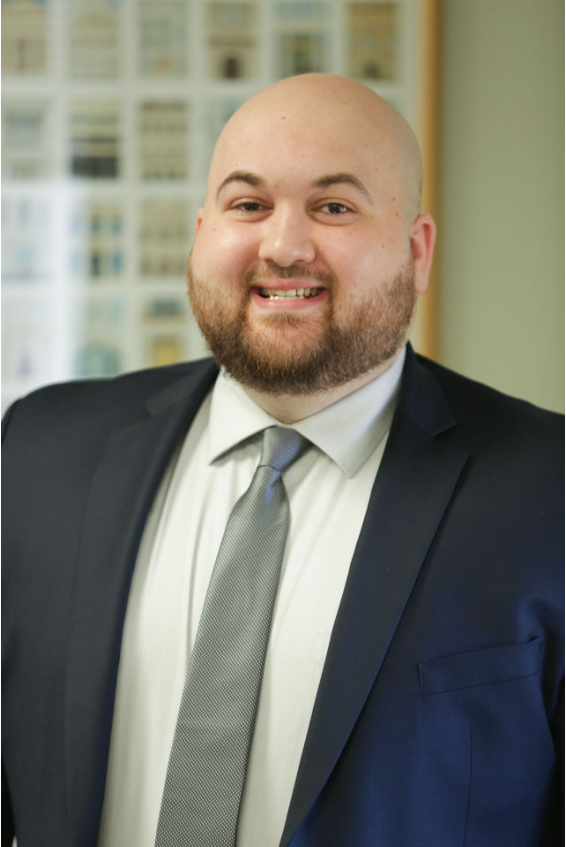 Rakin is a trial lawyer representing those injured due to no fault of their own. Rakin has obtained millions of dollars for his clients and works diligently to help them rebuild their lives with commitment, compassion, and character. He is highly active in the legal community as Chair-Elect of the Young Trial Lawyers Section of the Virginia Trial Lawyers Association and Chair of the Young Lawyers Section of the Alexandria Bar Association. Rakin has worked in Alexandria since he graduated from law school in 2018 and has lived in Alexandria since 2020.
Kasey Henderson
Global Situation Room, Inc.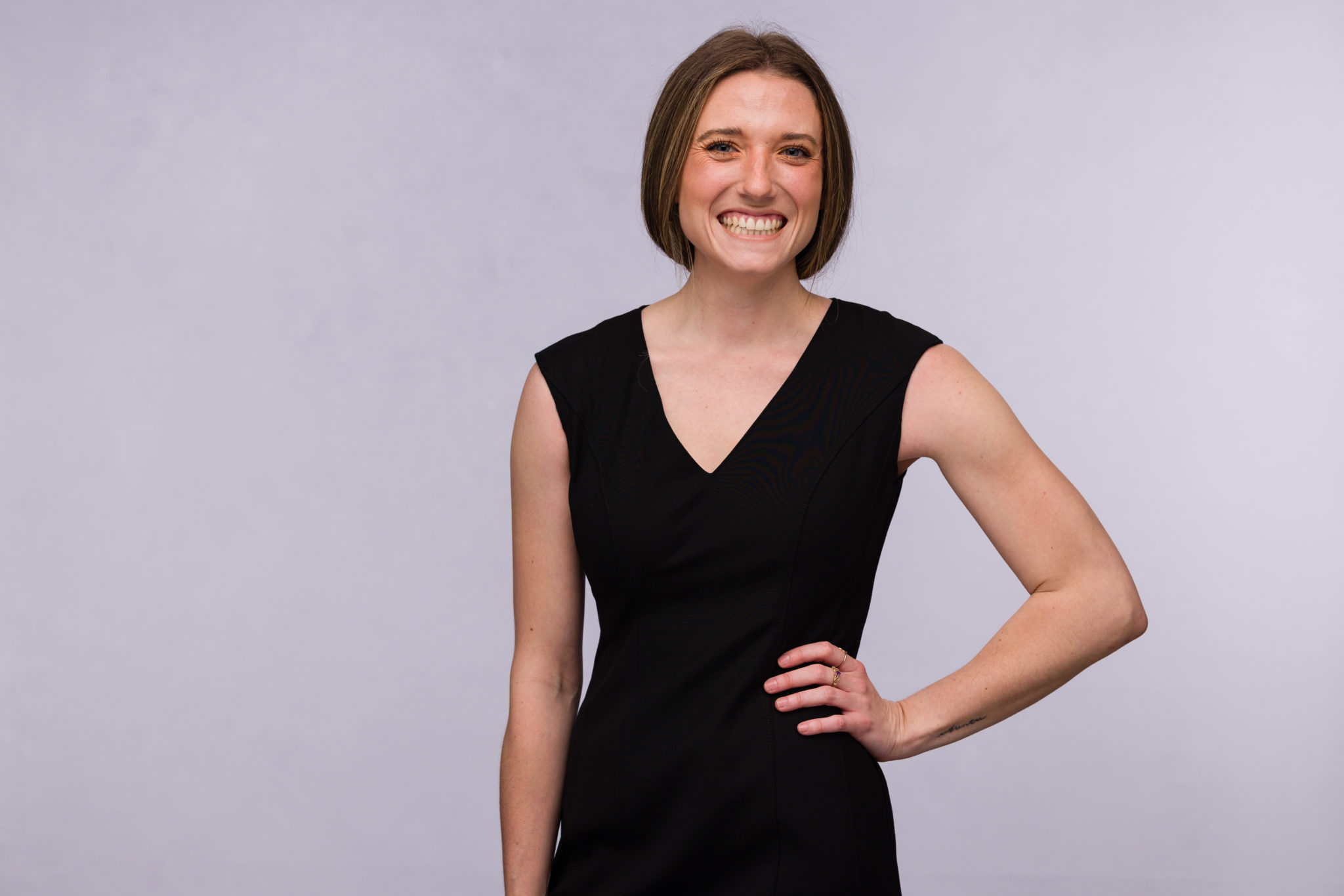 Kasey is a connector, storyteller, and passionate advocate for gender equality and reproductive rights. An account manager at the Global Situation Room (GSR), Kasey leads several major philanthropic accounts, addressing clients' most complex communications challenges. She brings experience developing communications and advocacy campaigns for mission-driven projects worldwide. Before joining GSR, Kasey was the communications lead for A360, Population Services International's adolescent contraceptive program. She previously coordinated the Self-Care Trailblazer Group and spent 2.5 years working with the Ministry of Education in Namibia. Kasey received her Bachelor's in Policy, Planning, and Development from the University of Southern California.
Colleen Hughes
Inova Health Foundation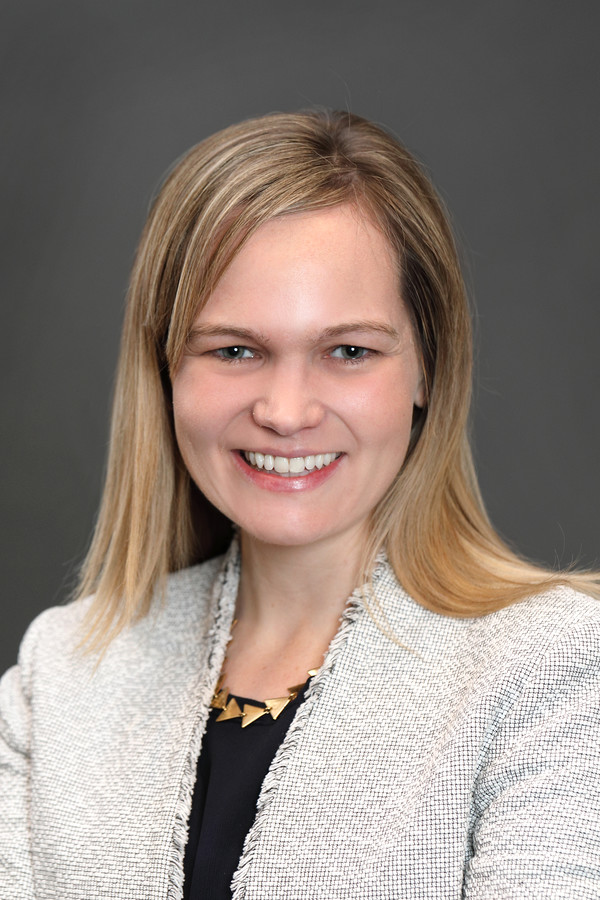 Colleen brings her passion for healthcare philanthropy to the Inova Health Foundation as the Director of Philanthropy, where she focuses on building donor relationships in the Alexandria community. As the new Inova Alexandria Hospital at Landmark takes shape, Colleen enjoys partnering with the Inova Alexandria Hospital Foundation Board, local leaders, and donors to ensure Alexandrians are aware of and involved with Inova's expansion in the community. Colleen is a Certified Fund Raising Professional (CFRE), a graduate of Leadership Alexandria – Class of 2023, and a resident of Del Ray.
Krina Jasani, DMD
Alexandria Dental Care Center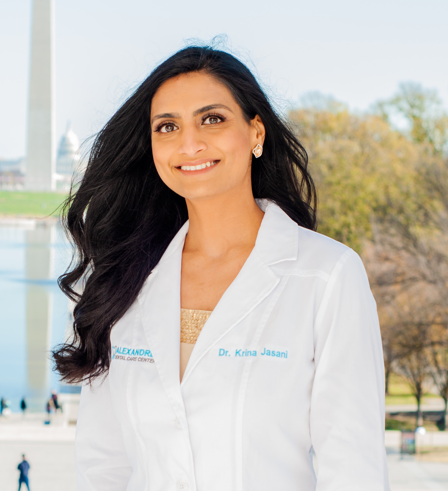 Dr. Krina is passionate about creating beautiful smiles and bolstering the confidence of the patients in her private dental practice in Alexandria. She is known for going above and beyond with high-anxiety patients, using a gentle and compassionate demeanor. She loves to give back and pay it forward with community service as much as possible. Dr. Jasani spends most weekends serving our country as Captain in the U.S. Army Reserve. She has resided in Northern Virginia since graduating from Boston University with a Doctor of Dental Medicine Degree with Honors.
Ariel Johnson-Peredo
Ernst & Young, LLP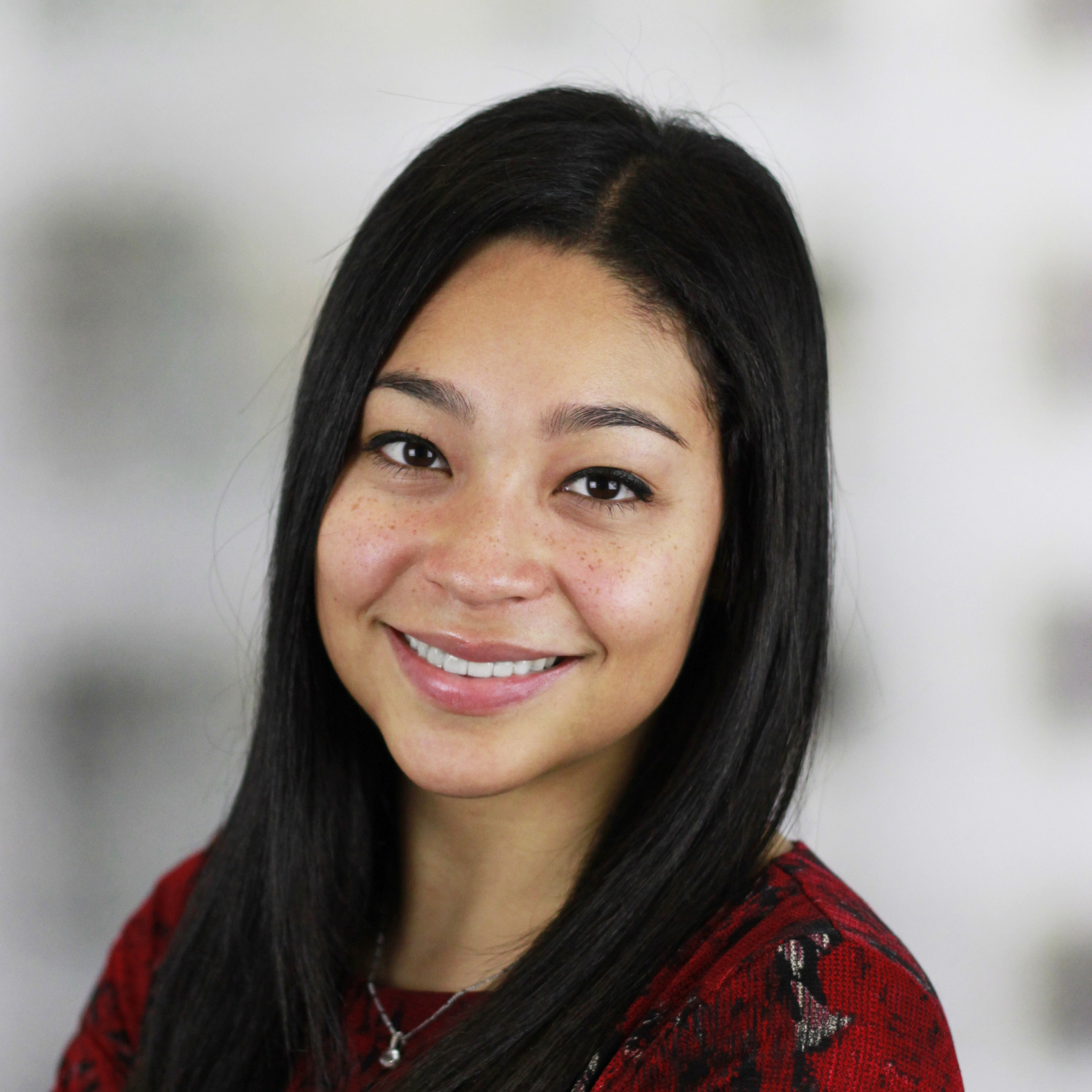 Ariel uses her passion, drive, and love for problem-solving to lead and motivate her teams and clients. She helps multi-national organizations navigate ambiguity in the commercial, federal, and financial services sectors. She gives them the confidence to manage new and emerging risk matters. She develops seamlessly integrated cross-functional teams to help accelerate high-quality results for her clients. Ariel graduated Cum Laude, receiving a Bachelor of Business Administration from the Fox School of Business Honors Program at Temple University.
Joshpaul Jolly, MD
Mid-Atlantic Permanente Medical Group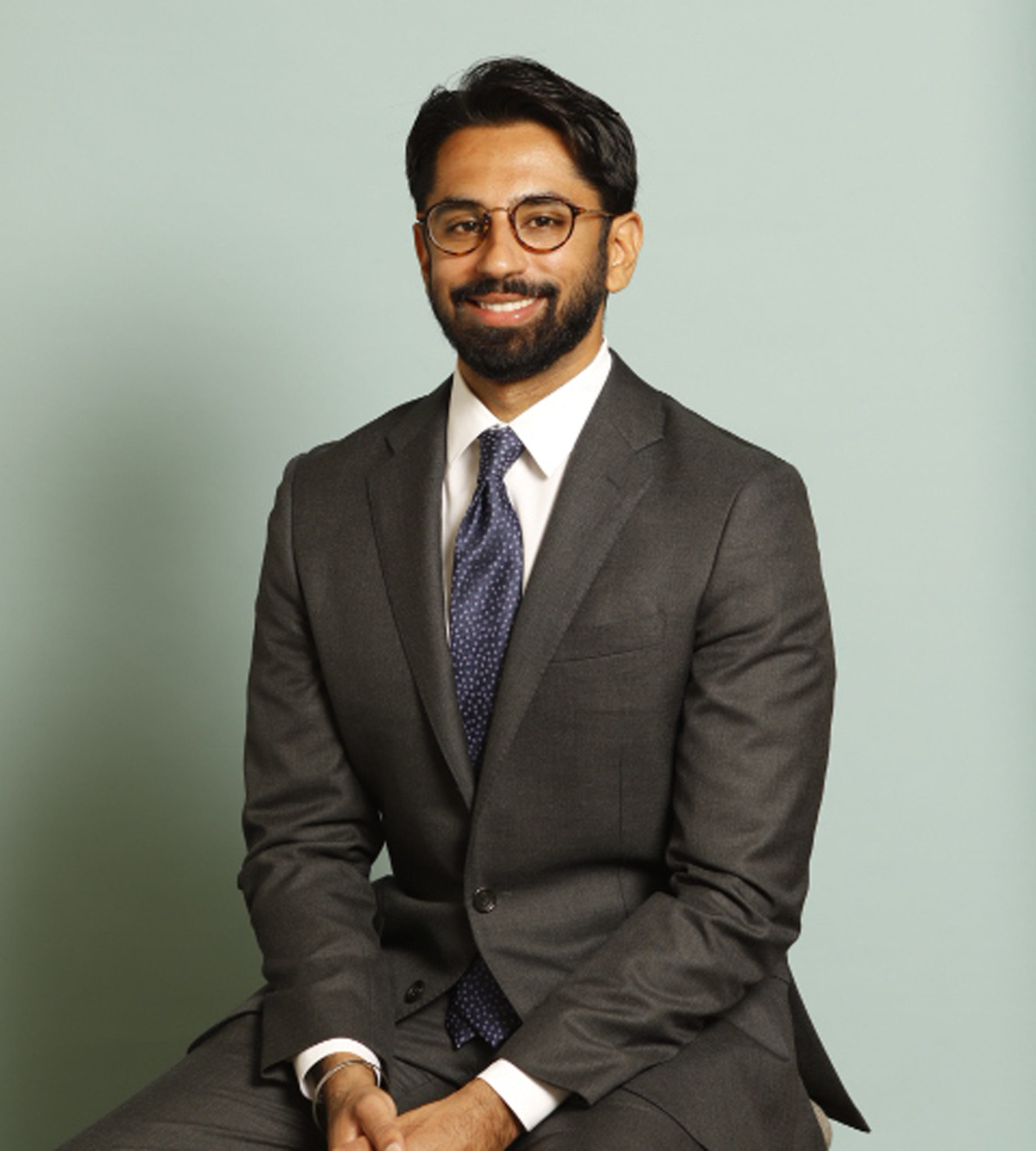 Born and raised in Alexandria, Josh understands how vital the city is to the Northern Virginia region. After obtaining his undergraduate degree in Psychology at VCU, he attended medical school at St George's University. He trained in the Mount Sinai health system in NYC, specializing in Internal Medicine and subspecializing in Pulmonary and Critical Care Medicine. He always had a vision of practicing high-quality medicine in his hometown and is achieving this long-term goal by working for the Mid-Atlantic Permanente Medical Group, where he serves as the Chief of Pulmonary medicine.
Morgan Jones
Convene Architecture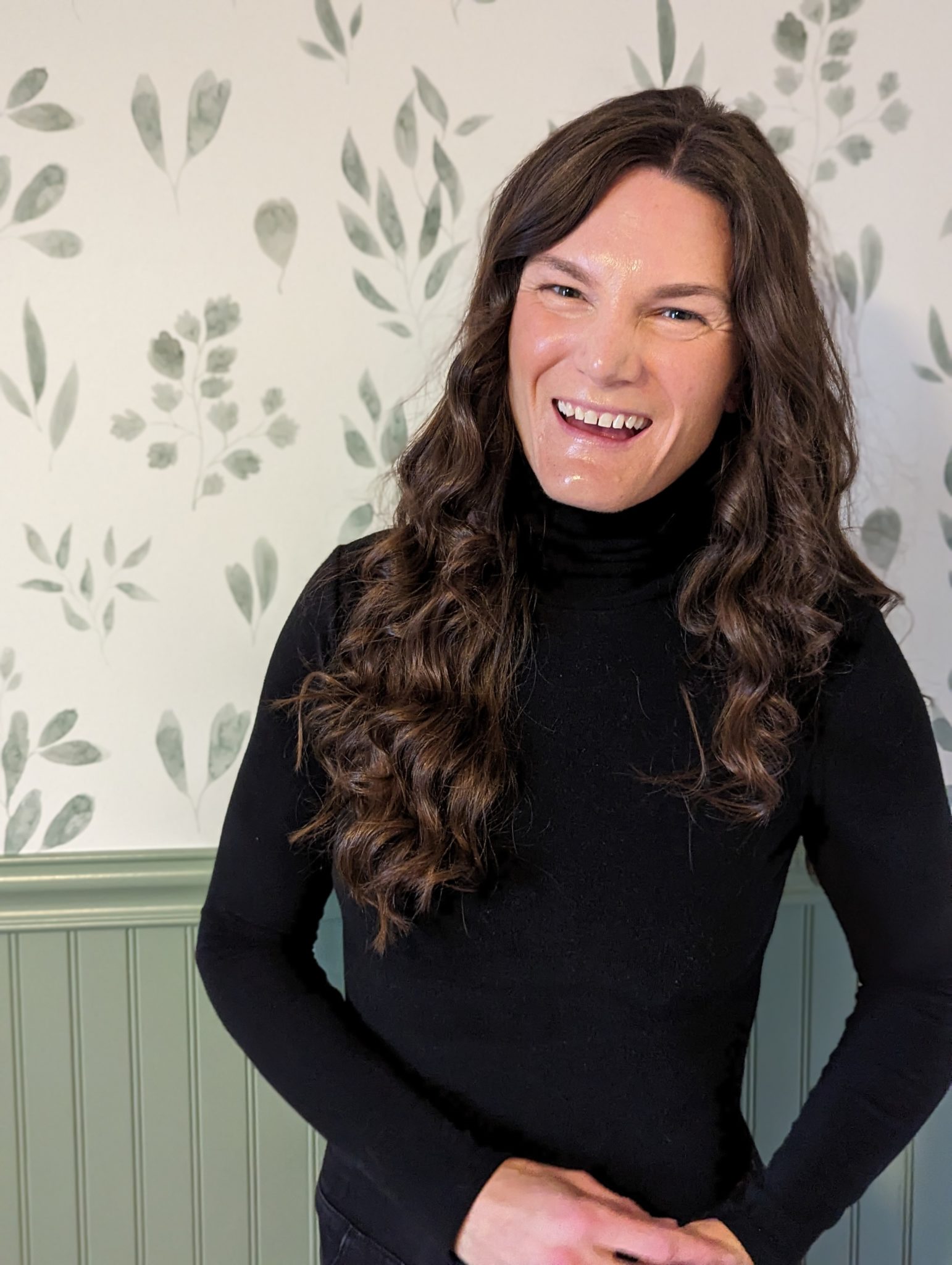 Morgan has spent 15+ years helping companies and government entities shape their communications and project management strategies. She is the Director of Operating & Communications at Convene Architecture, a local residential architecture firm. Jones is passionate about telling the firm's story and making an impact while engaging clients and partners. She is grateful to work within the community she loves and calls home. She supports a local food program and Habitat for Humanity alongside her team. Her favorite role is mom to her children and dog. Morgan earned her undergraduate degree from American University and her graduate degree from Johns Hopkins University.
Grace E. Kim
Oblon, McClelland, Maier & Neustadt LLP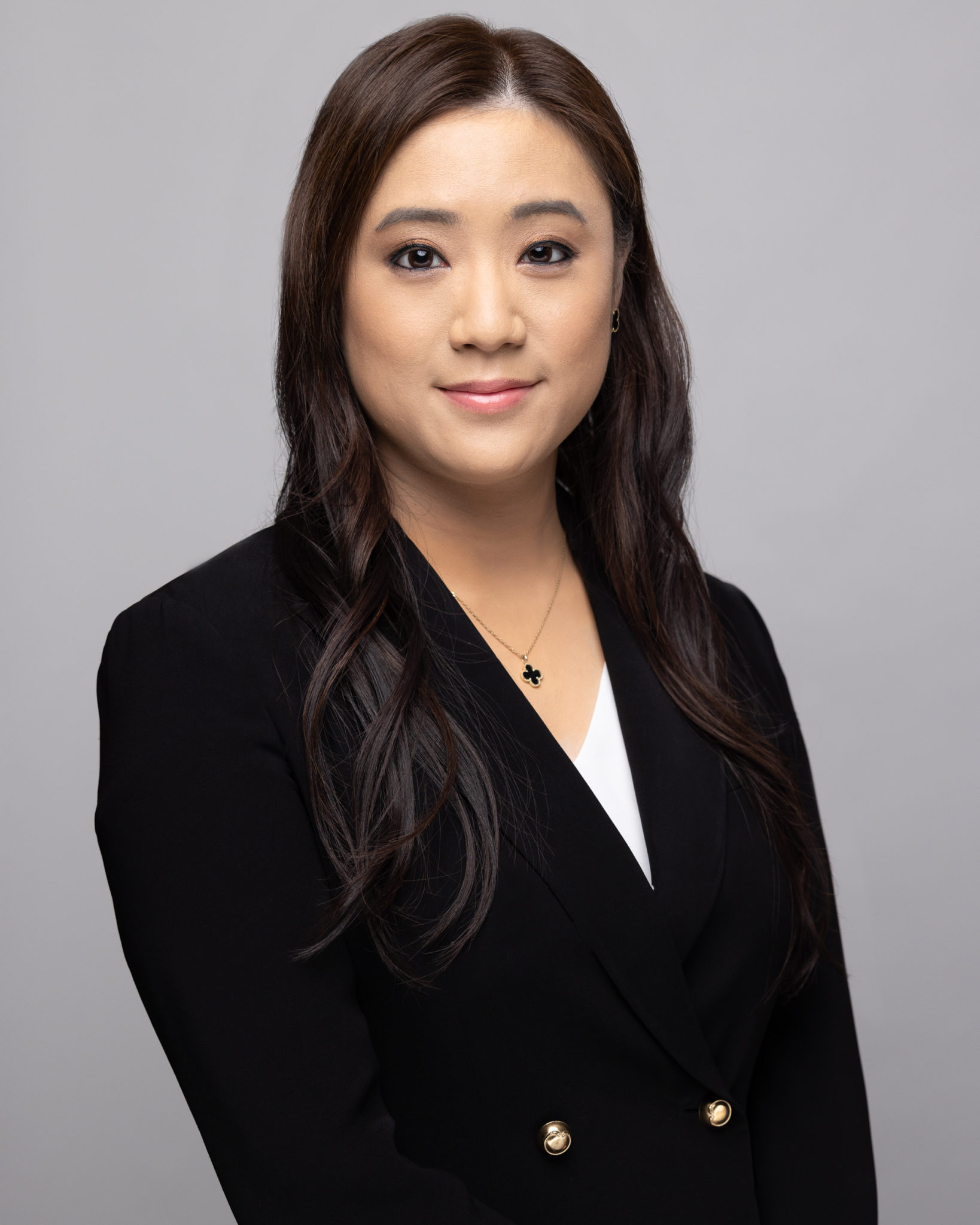 Oblon, McClelland, Maier & Neustadt Partner Grace helps clients protect their inventions. She prosecutes patents in highly technical areas such as biotechnology, cosmetics, polymers, semiconductors, batteries, and pharmaceuticals. She prosecutes cases at the U.S. Patent and Trademark Office and advocates for clients before the U.S. Court of Appeals for the Federal Circuit and Patent Trial and Appeal Board. In addition to her legal skills and successes, Grace, fluent in Korean, generates a significant international firm clientele and is a dedicated mentor. She earned her J.D. from The George Washington University Law School and B.S. from Loyola University Maryland.
Timothy R. Laderach
US Navy Reserves and Crowell & Moring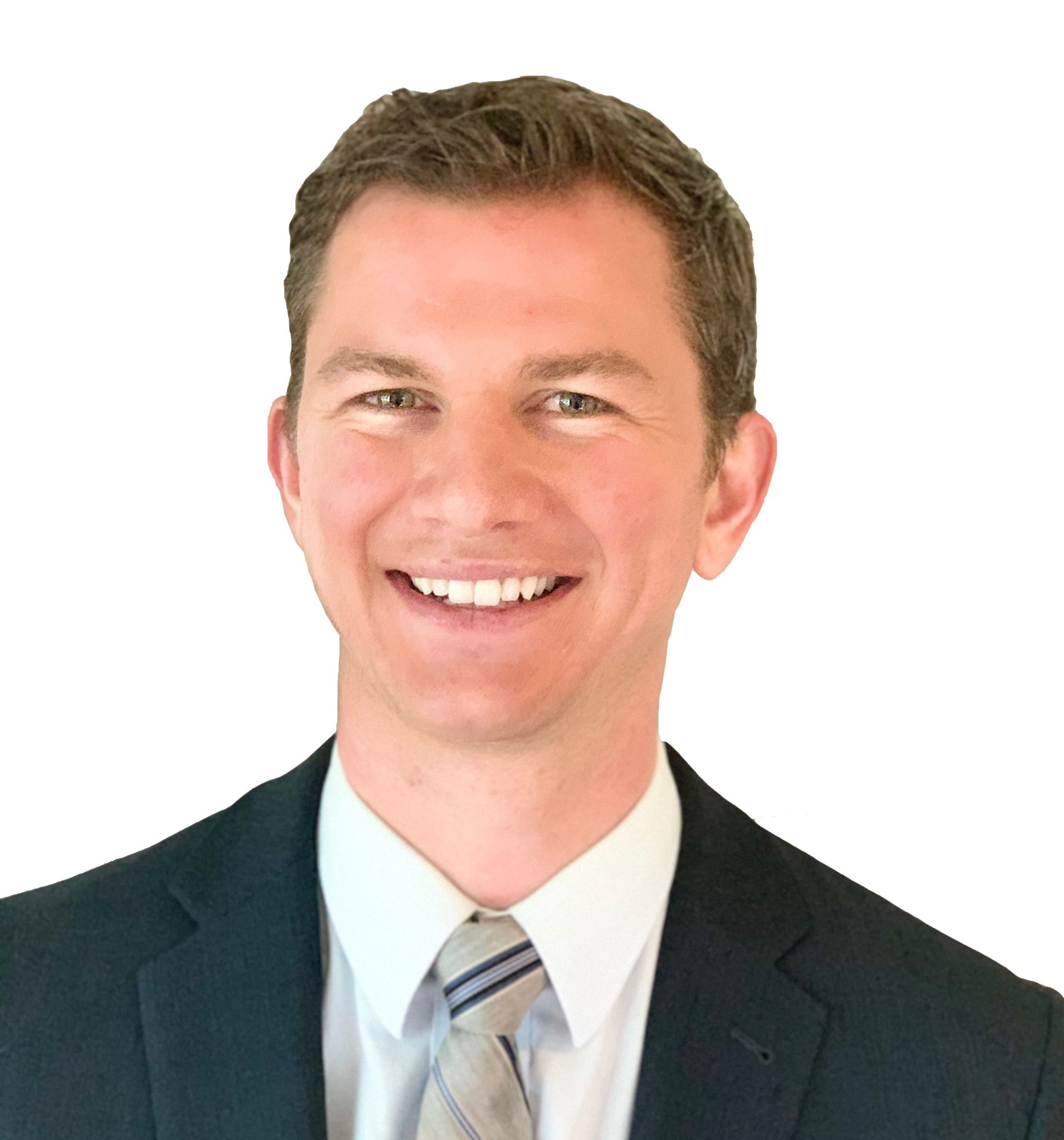 Tim continuously seeks opportunities to improve the lives of those around him. He began his career of service as a pharmacist in the Navy. Upon moving to Alexandria in 2017, he jumped right in to serve the many local organizations that make Alexandria unique. His passion for service led him to join the city's Economic Opportunities Commission, where he works to advocate for more equitable access to housing and healthcare. An avid student, Tim holds a Doctor of Pharmacy degree, an MBA, and will graduate with a law degree in December 2023.
Leah Lattus
Holistic Hair Studio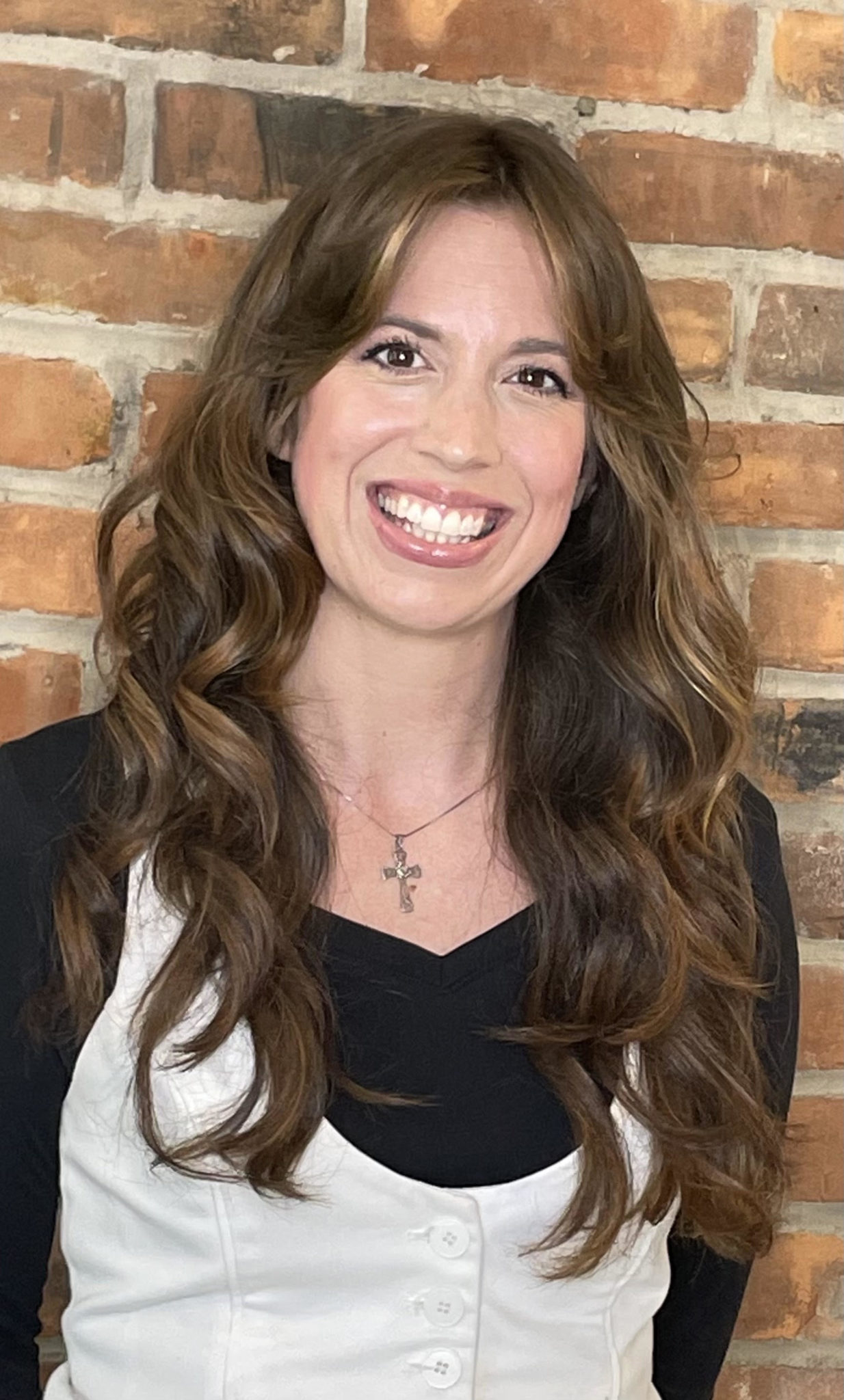 Leah started her cosmetology career in 2002. She graduated from the University of Massachusetts's Isenberg School of Management with a Bachelor's degree in Marketing. She continues her educational endeavors throughout the East Coast. Her volunteer efforts include the Boys & Girls Club and Rescue Mission, with hospice patients and organizing fundraisers for children with hair loss. Her favorite club is Rotary International, whose mission aligns with her resolve to put service above self. Her passion, enthusiasm, and vision to own a non-toxic, sustainable hair salon drove her to build Holistic Hair Studio, an organic and certified Eco-friendly Green Circle Salon in Alexandria.
James C. Lewis, Jr.
American Society of Consultant Pharmacists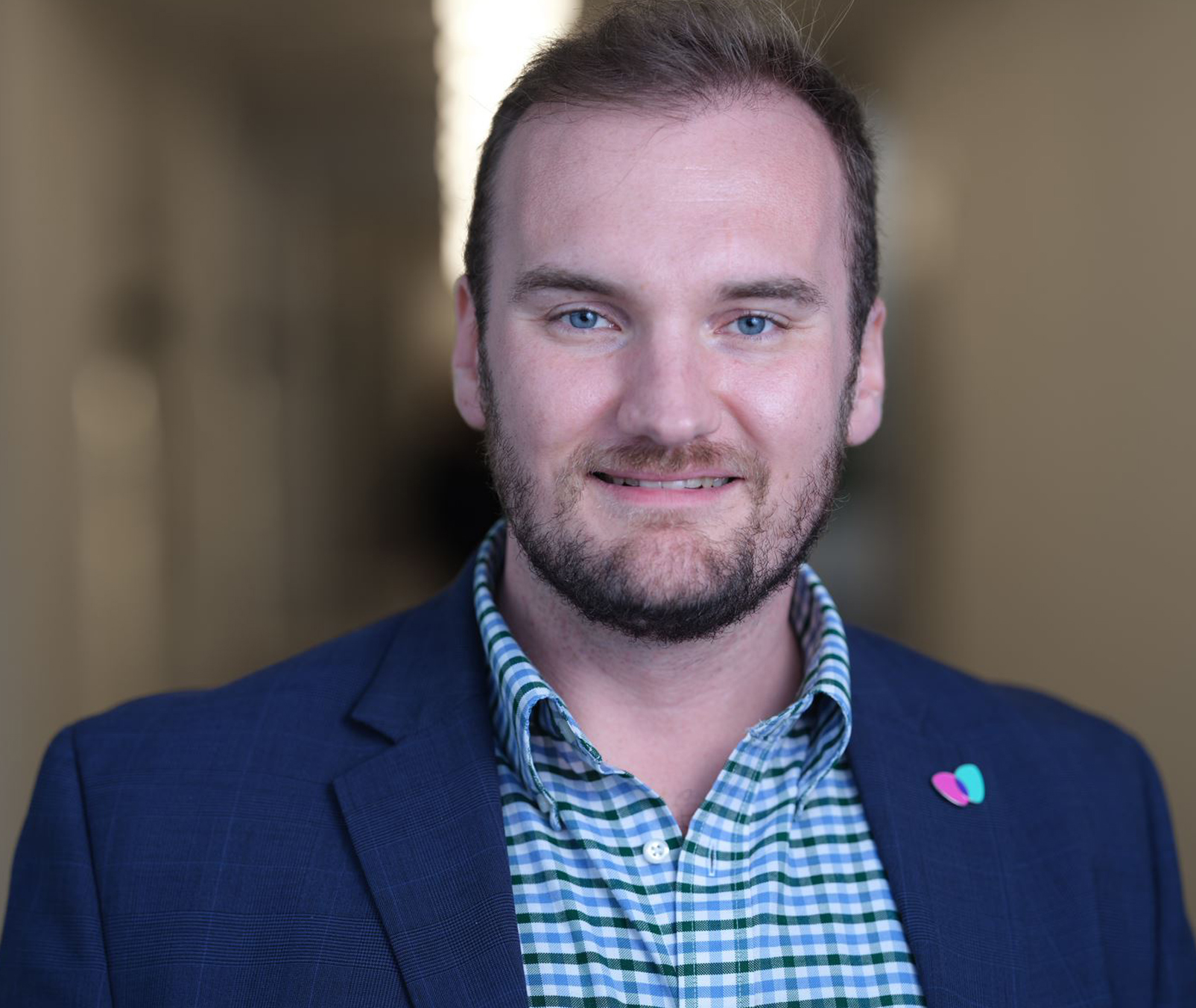 James serves as Senior Director of Policy and Advocacy for the American Society of Consultant Pharmacists (ASCP.) He is the Society's representative to legislative and regulatory bodies. He develops and advances policy positions that impact pharmacists' clinical and professional practice of supporting older adults internationally. Previously, James worked on Capitol Hill as a senior staffer to Congresswomen Barbara Lee (CA-13) and Robin Kelly (IL-02.) James chairs the Alexandria Traffic and Parking Board, working to make local streets safer for all, regardless of transportation mode. He holds a Bachelor of Science in Biology and International Relations from the College of William and Mary and a Master of Strategic Studies from the U.S. Army War College.
Alexandra M. Lydon, Esq.
Legal Services of Northern Virginia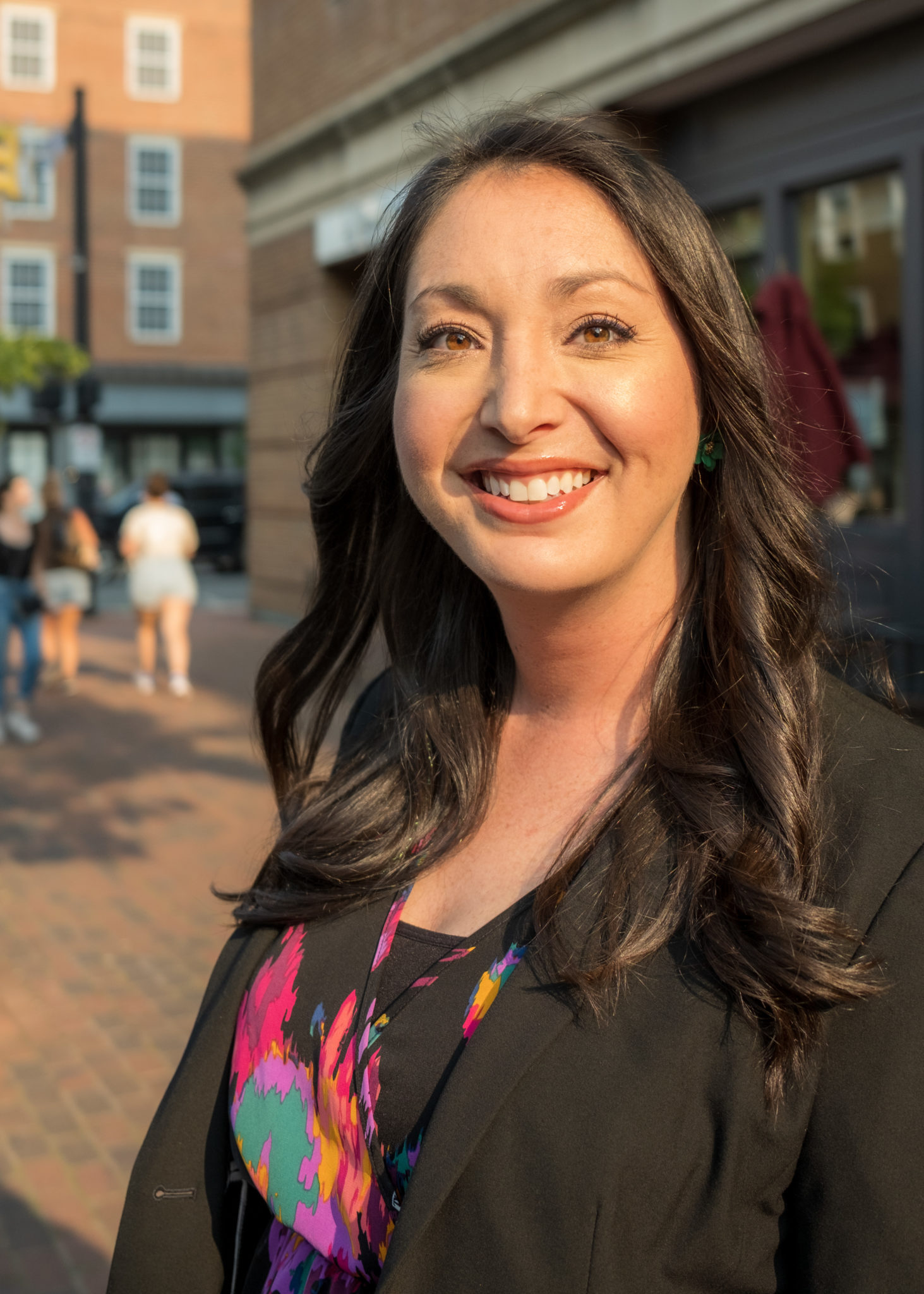 Alexandra is a Senior Staff Attorney at Legal Services of Northern Virginia. She represents survivors of human trafficking in their civil legal cases, trains organizations on human trafficking issues, and leads local human trafficking groups. In her spare time, Alex is a member of Alexandria's LGBTQ Task Force and LGBTQ Navigator. She helps run Virginia Equality Bar Association's legal clinics throughout Virginia and acts as the Asian Pacific American Bar Association of Virginia's Vice-President. Alex received a law degree from the University of Richmond School of Law and a Bachelor of Arts in Communication and Information Sciences from the University of Alabama.
Rachel Marquez, MD
Mid-Atlantic Permanente Medical Group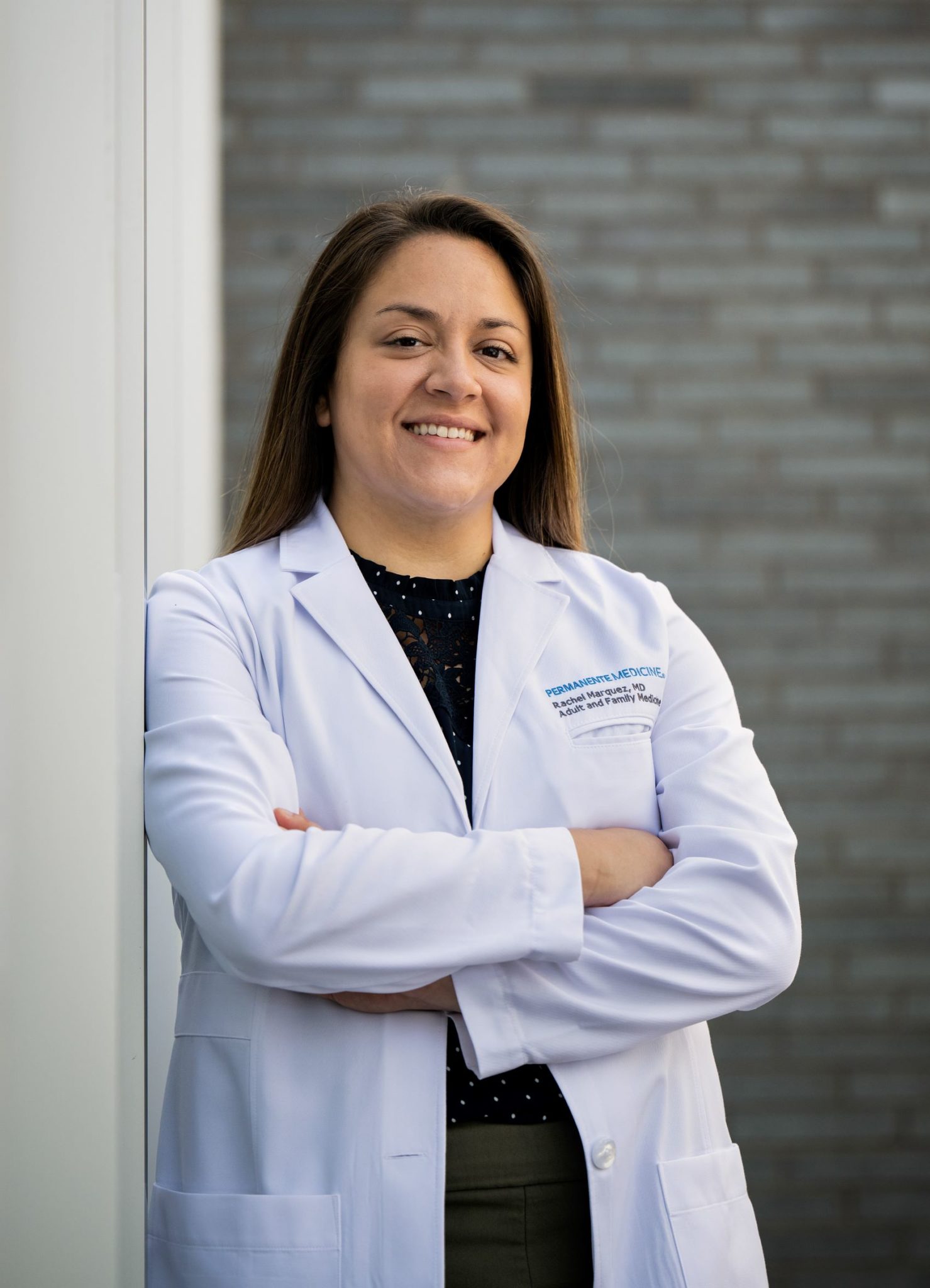 As a family medicine physician, Dr. Rachel emphasizes preventive care and dedicates herself to helping her patients achieve their health goals. She is tireless when advocating for her patients. Recognized for medical excellence by her patients and peers, she has been named a Top Doctor in Washingtonian and Northern Virginia magazines. Dr. Marquez also shines as a leader. She successfully manages 20 physicians and was responsible for opening multiple medical centers in Northern Virginia – including Kaiser Permanente's largest multidisciplinary medical center on the East Coast: Caton Hill Medical Center. This center serves patients in Prince William and Fairfax Counties.
Daquise Montgomery, BSHRM
M&T Bank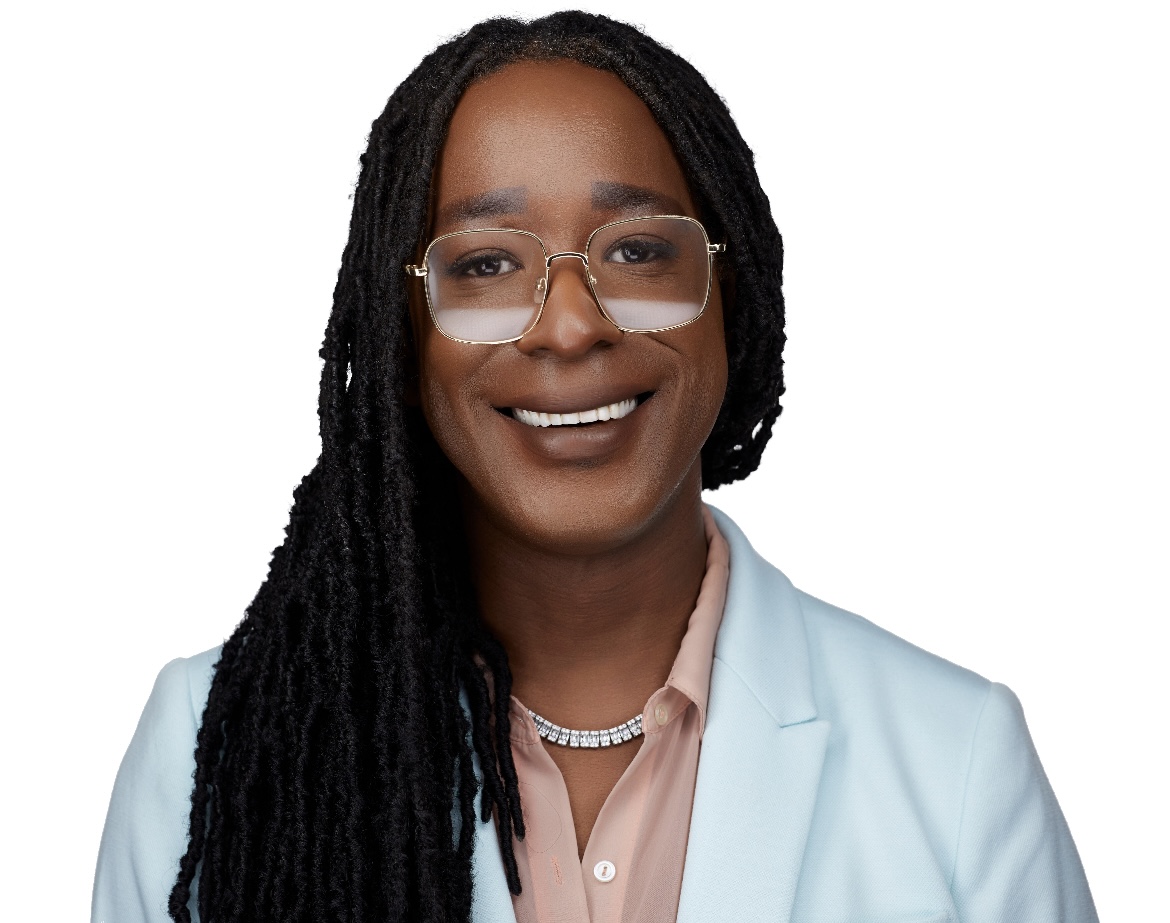 Daquise is an Assistant Vice President at M&T Bank in the Greater Washington area. Daquise has served in many capacities as a volunteer, mentor, member, and chairperson of multiple organizations. They have been involved with the Community Financial Literacy & Knowledge's Diversity & Inclusion Board, The Chamber ALX, the Equality Chamber of Commerce, and the D.C. Chamber of Commerce. Daquise has degrees from the University of South Carolina (Columbia) and Johns Hopkins University and is pursuing a Master's in Human Resource Management. They continue to utilize their gifts and love of music by singing and teaching flute; building their catering and event planning business; wardrobe styling; and giving back to the community.
Jenna Rae Perkins, WHNP-BC
DiscovHER Health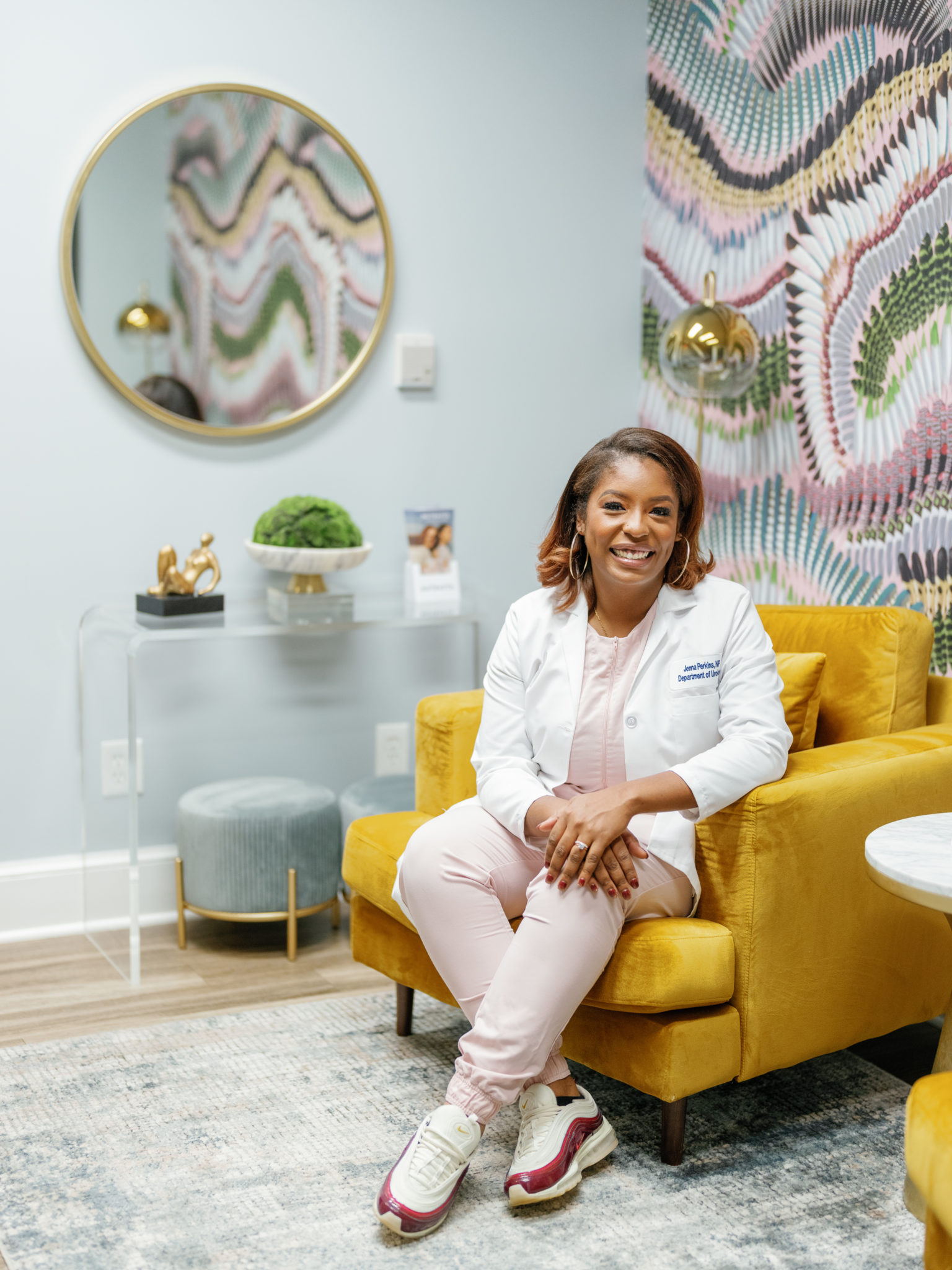 Jenna is a board-certified Women's Health and Gender-Related Nurse Practitioner specializing in complex urology, urogyn, sexual health, and pelvic floor disorders with almost 15 years of experience. Jenna founded DiscovHER Health, opening its doors in Old Town Alexandria in February 2022. Her goals are to deliver quality, evidence-based care and to prioritize patient education and time. With undergraduate and master's degrees from the University of Pennsylvania School of Nursing, Jenna is a published author and an adjunct faculty member at Georgetown School of Nursing and teaches clinicians at national conferences. She lives in Alexandria with her husband and two young children.
Suzan Imad Rababe
Redmon, Peyton & Braswell, LLP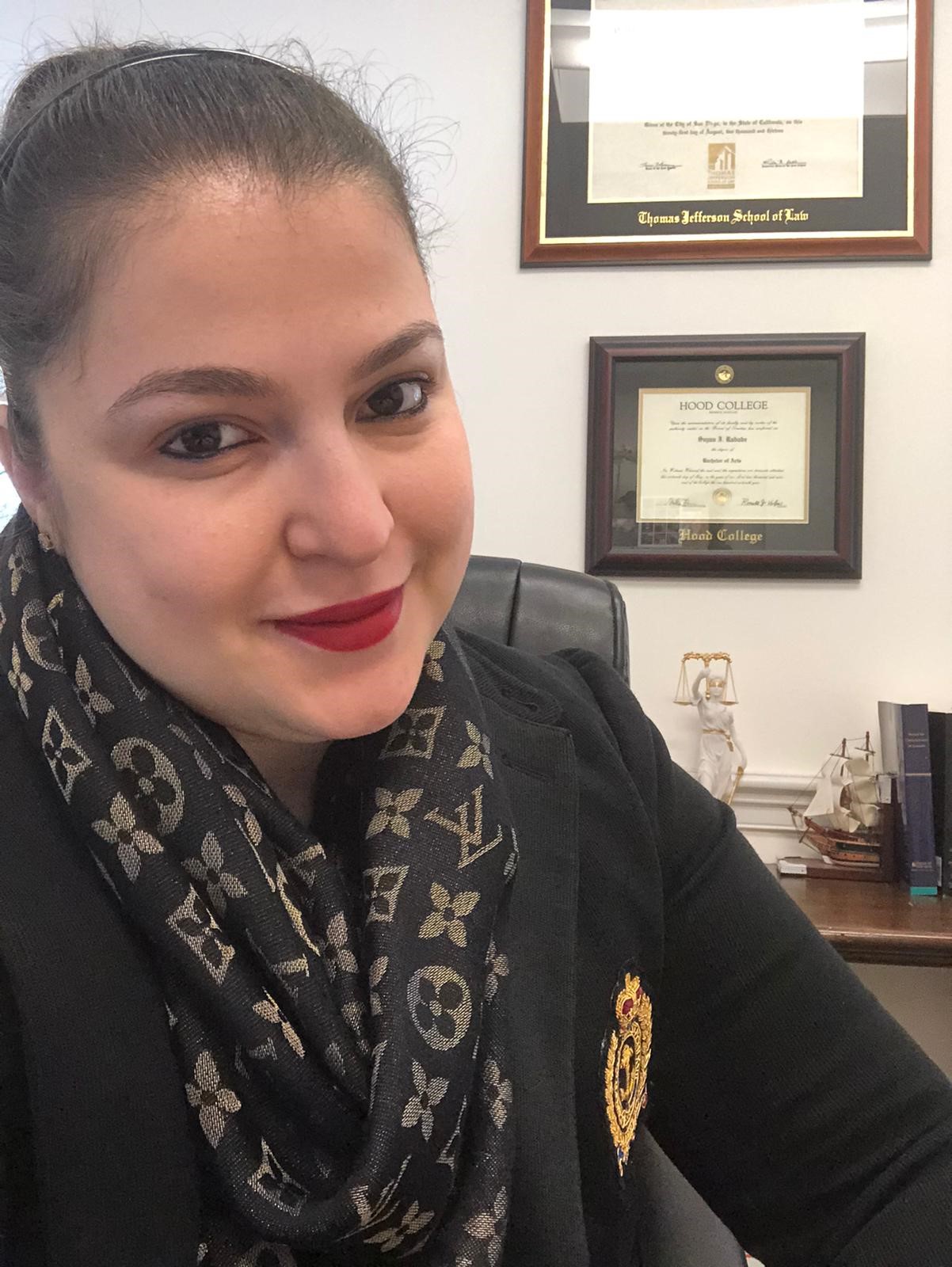 For over 14 years, Suzan has proudly served Alexandria, providing various legal services, including assisting families with their lost loved ones' estate administration. She has made meaningful contributions to her clients in all legal aspects. Suzan also serves as CEO of her family's business, Hamzah Slaughter House, which works with the USDA and provides Halal meat to the Muslim community. She received her Master's in International Taxation and Financial Services from the Thomas Jefferson School of Law and her Bachelor's in Law and Society from Hood College.
Marta Schantz
Urban Land Institute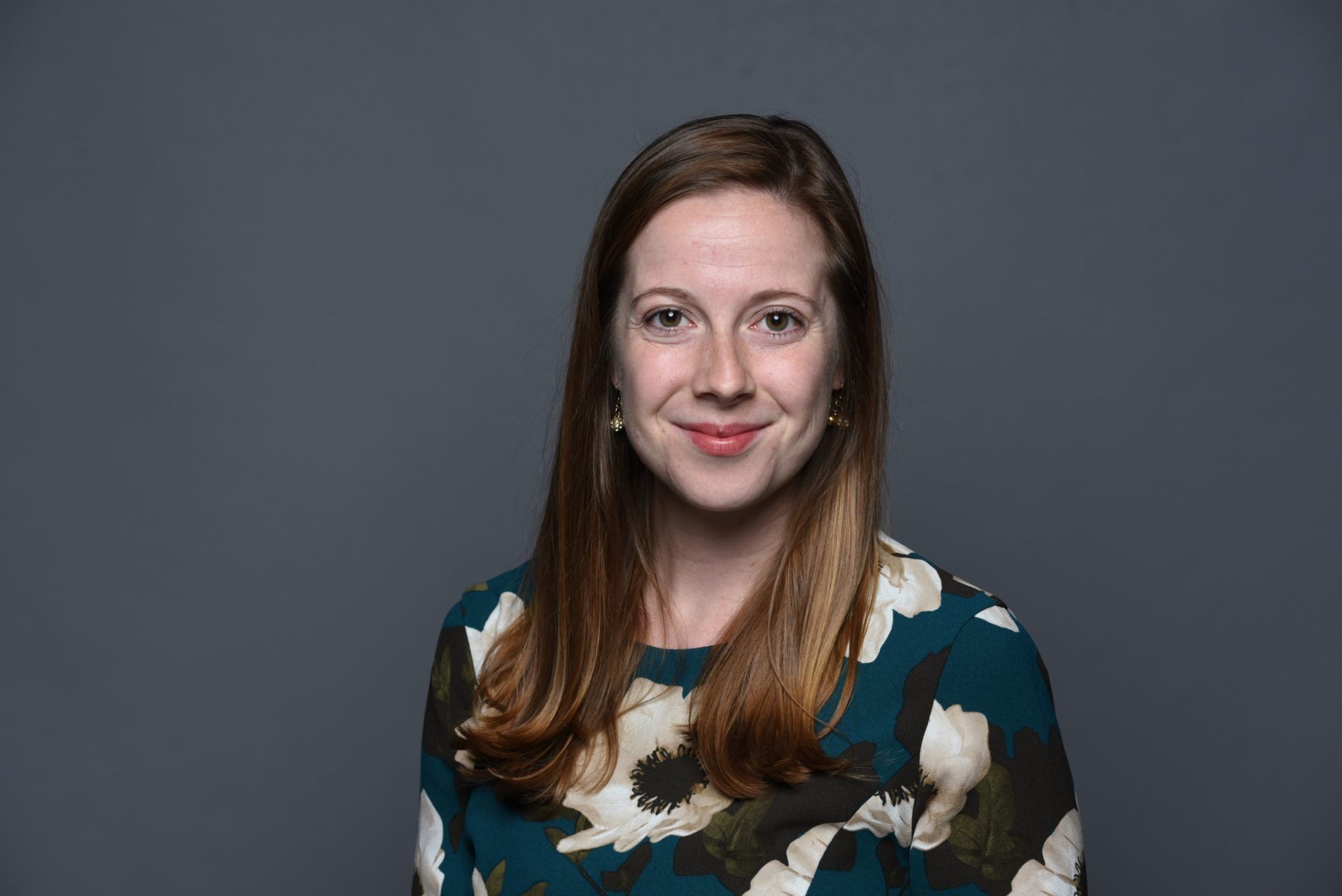 Marta brings a fervor for climate action to both her professional work life and personal activities in Alexandria, her home since 2015. She is the Co-Executive Director of the Urban Land Institute's Center for Sustainability, where she makes the business case for green buildings and leads the real estate industry in creating buildings and places where people and the environment thrive. Marta holds a B.S. in Biological Engineering from the Massachusetts Institute of Technology. She volunteers on the City of Alexandria's Environmental Policy Commission and served as a member of the City's Energy and Climate Change Action Plan Task Force.
Casey Sharperson
EON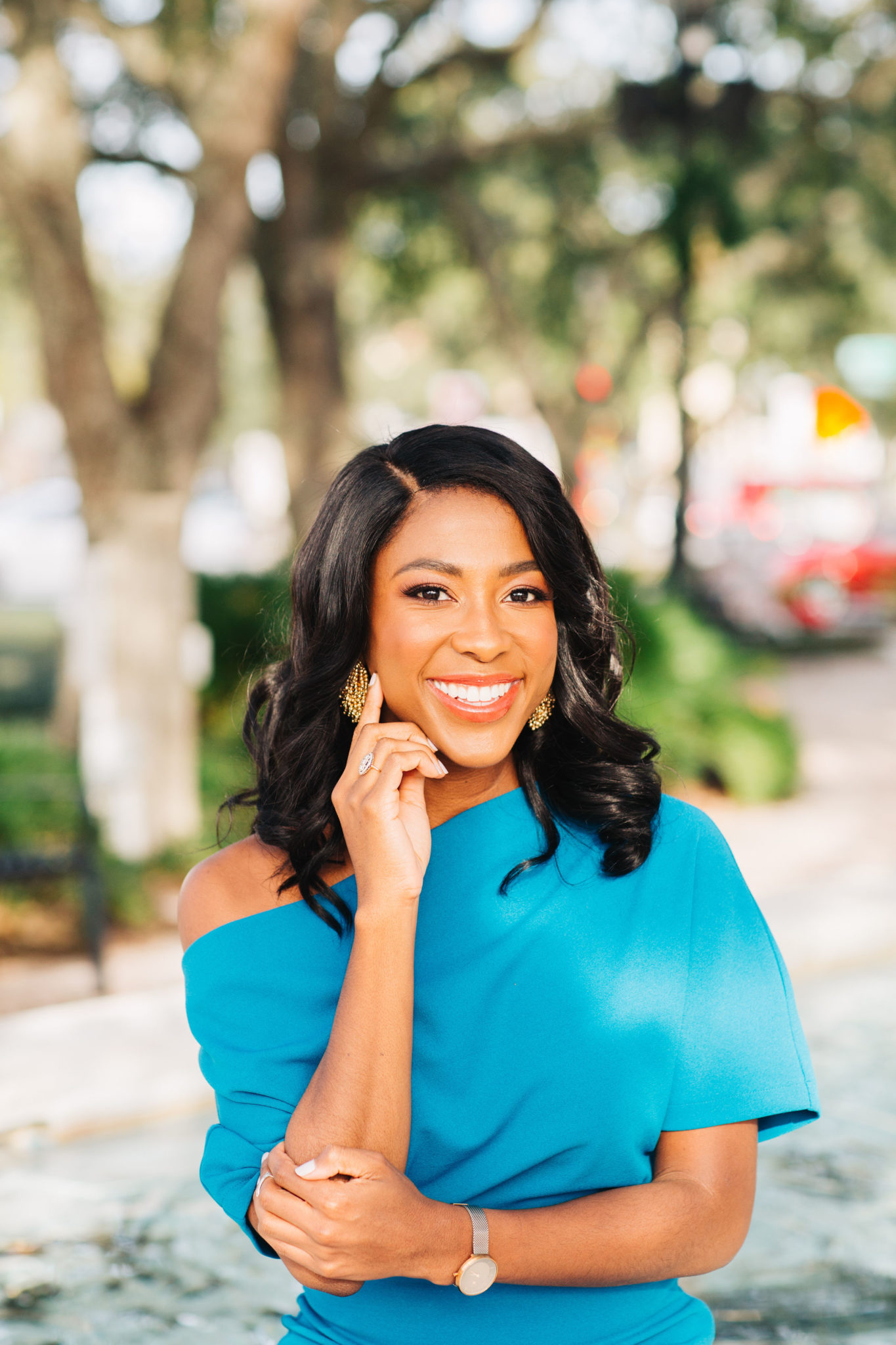 Casey, known as The Confidence Cultivator, is an international speaker, brand strategist, and CEO of Sharperson Solutions. Sharperson Solutions serves entrepreneurs and organizations seeking to connect with and communicate with their ideal clients through expert brand positioning, communications coaching, and personal branding. Casey serves as an Account Manager at EON, a SaaS company focused on sustainability and creating more traceable and intelligent products within the fashion industry. She is also the author of the book, Dream, Build, Repeat: Harness Fear to Confidently Pursue Your Biggest Dreams and the podcast host of a show by the same name.
Amaia Pilar Stecker
Millennial Action Project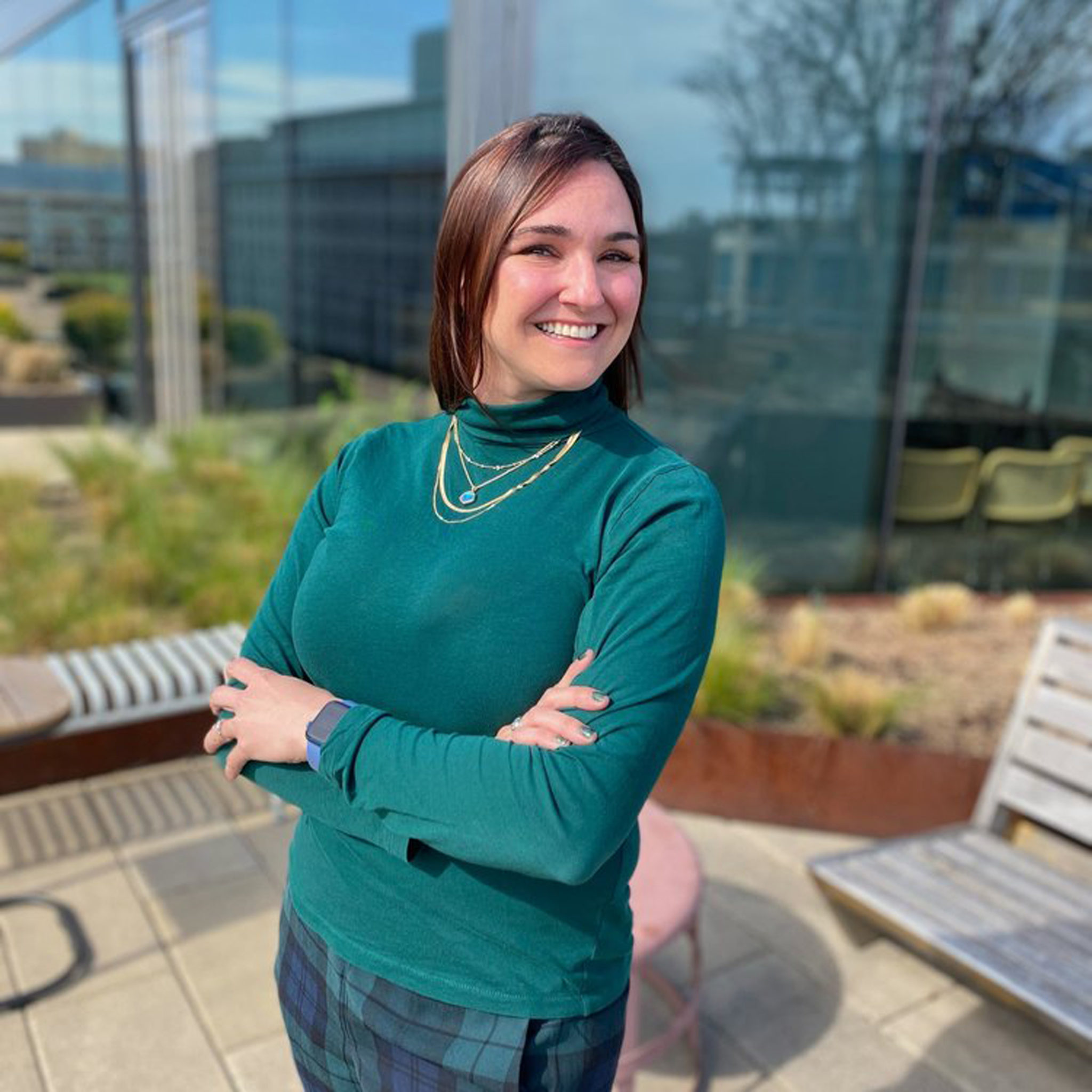 Amaia is the Senior Director of Development at Millennial Action Project. She leads MAP's fundraising strategy, including donor relationships, grant proposals, and special events. Amaia has worked extensively in development and fundraising for nonprofits and associations. She has supported the fundraising work of the Alzheimer's Association's National Capital Area Chapter, the National Association of Community Health Centers, and the National PTA, to name a few. Amaia graduated from the University of Idaho and received her MA/MBA from Johns Hopkins University while working full-time in the U.S. Senate. In her spare time, Amaia can be found living in the present on her yoga mat.
Mollie Thorsen Andrews
The Little Burros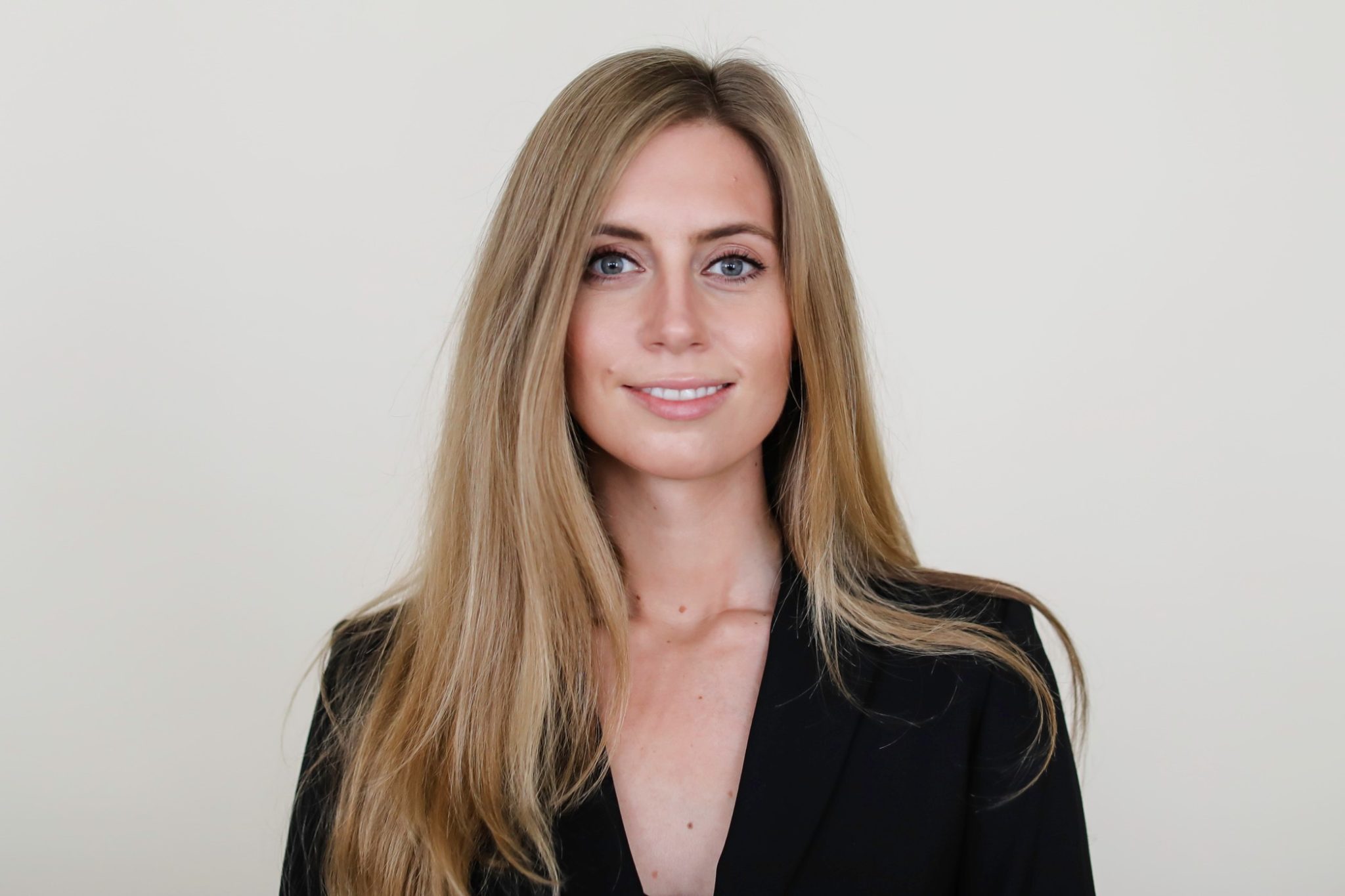 Mollie is the COO of The Little Burros, overseeing operations and placing their product, The Burro Buddy, in over 5,000 brick-and-mortar stores and being an Amazon Best Seller. She has appeared on Fox Business, Fox and Friends, Maria in the Mornings, and ABC's Shark Tank. Mollie's work parallels her passion for honoring her family, which she continues to do through her work with A21, battling Human Trafficking. At A21, she helped raise over $300,000 through their Walk For Freedom DC and implemented public awareness campaigns in the U.S. that have reached millions.
Heather M. Wojton
Institute for Defense Analyses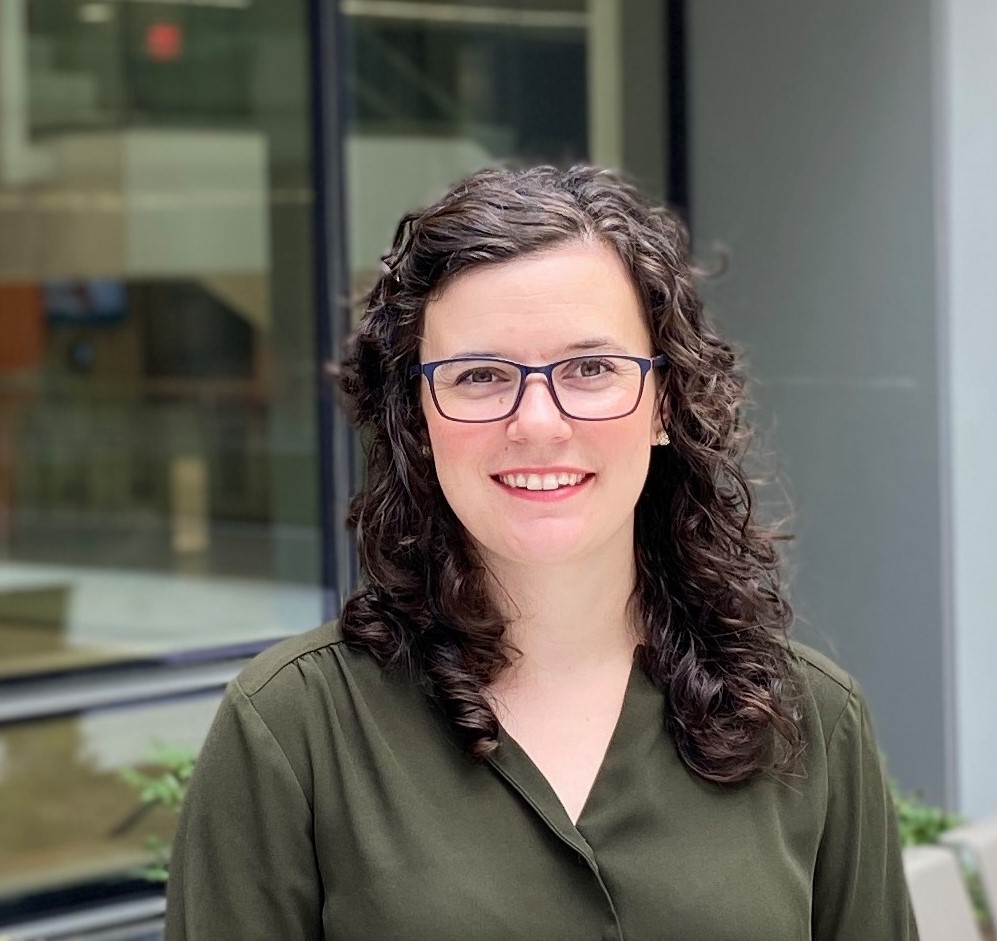 Heather is the Director, Research Quality, and Chief Data Officer for the Institute for Defense Analyses (IDA), a role she assumed in 2021. In this position, Heather provides strategic leadership and direction for the corporation's data strategy. She is focused on advancing IDA's ability to produce trusted insights from data to address our nation's most challenging national security and science policy questions. Additionally, Heather oversees research quality management processes for IDA, maintaining the policies and processes required to produce rigorous, objective analyses.
Chloe Yokitis (YOUTH HONOREE)
Alexandria City High School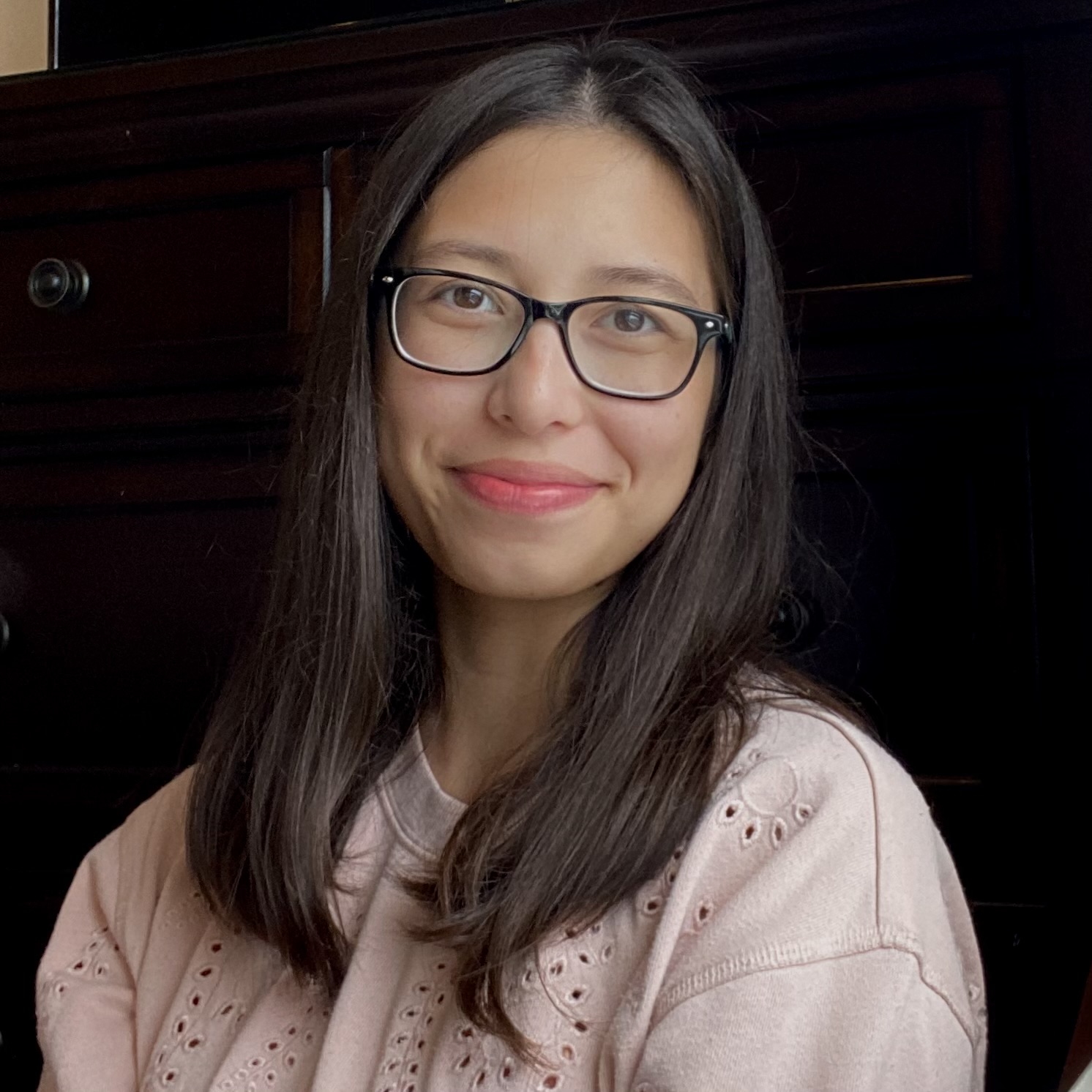 Chloe is an Alexandria student whose passion for student voices began in middle school when she and a group of students successfully advocated for a statewide policy to protect schools after realizing their school was infiltrated with mold. As a City of Alexandria Peer Advocate, Chloe mentors and leads workshops for middle schoolers about topics like healthy relationships. She also volunteers with the environmental nonprofit Earth Force. Chloe is an active member of ACHS's Garden Club, Asian Pacific Islander Student Union, and newspaper. She plans to study at a four-year college after graduating in the spring of 2024.
Emily Milton (YOUTH HONOREE)
Alexandria City High School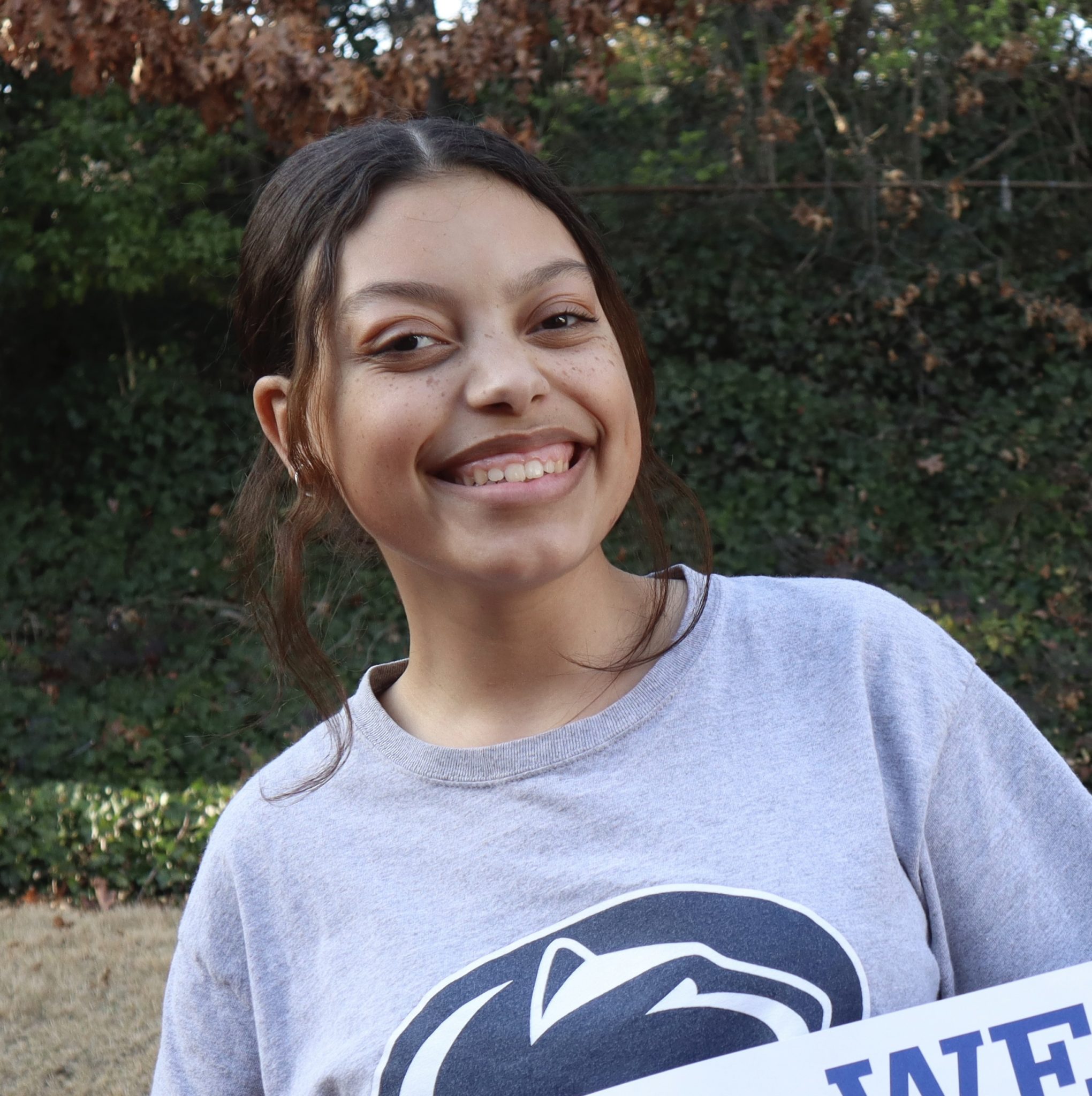 Emily is a 2023 Alexandria City High School graduate and recently completed her second term as the student representative to the ACPS School Board. Emily has spoken on Capitol Hill and many city-wide events to promote the success of youth in Alexandria. She was the first youth member of the Community Services Board Advisory Council. She is a Student-Law Enforcement Partnership Advisory group member, was editor of the student newspaper, and interned with the U.S. State Department. Emily will attend Pennsylvania State University and believes student voices need to be represented wherever decisions are made.
ICYMI: In Our Midst for 90 Years – The Little Theatre of Alexandria