Community News
Celebrate Hispanic Hertiage Month in Alexandria Through Oct. 15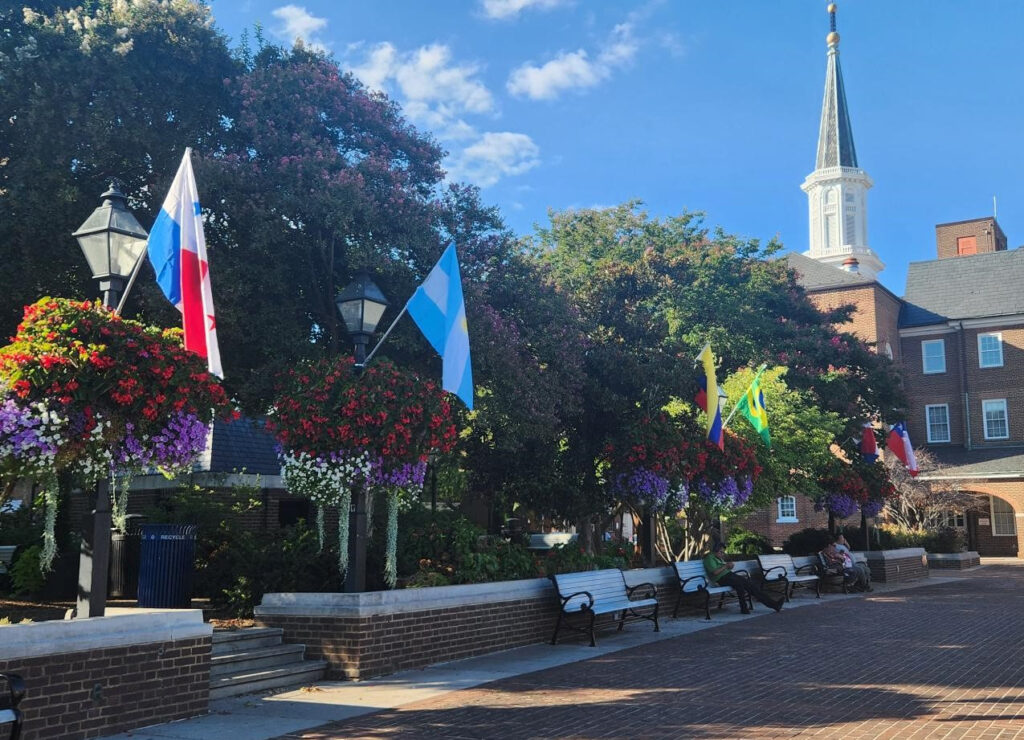 ALEXANDRIA, VA-Last week the City of Alexandria began celebrating Hispanic Heritage Month. The celebration continues through Oct. 15 with many events planned in our community. According to the U.S. Government, Hispanic Heritage Month honors the ".histories, cultures and contributions of American citizens whose ancestors came from Spain, Mexico, the Caribbean and Central and South America."
It was first recognized in 1968 as Hispanic Heritage Week.
Alexandria's celebration is immersive. Residents and visitors can hear stories from Latino or Latinx community members and learn about this town's Hispanic and Latino businesses.. (Latino/q/x and Hispanic is used by the City of Alexandria interchangeably to refer to people who identify as, or relate, to Spanish and Litin American origin or descent.)
The following information comes from an Alexandria eNews bulletin:
Attend an Upcoming Hispanic Heritage City Event
Immerse yourself in our city's Hispanic and Latino/a/x community at festivities that will have you ready to dance, sing, and rejoice with your fellow Alexandrians. Check out the events we have planned for the month.
Enjoy National Flags and Lights of Latin American Countries
During Hispanic Heritage month, flags representing more than 20 Latin American nations will be displayed at City Hall Market Square (301 King St.).
In the evenings, the national colors of Latin American countries will light up City Hall. It's a perfect setting to take a charming picture with friends and family.
Listen to Alexandria's Latino/x Oral Histories
Each week this month, the Office of Historic Alexandria is sharing a story from our city's Latino/x community.
Miguel Blancas, originally from Mexico, came to Northern Virginia after meeting his wife in Spain during a study-abroad program. He began working for the City of Alexandria in the Court Service Unit, supported the Emergency Operations Center during the COVID-19 pandemic, and currently serves as a project manager in the Department of Project Implementation. Listen to Miguel's story.
Priscila Izar was born in São Paolo, Brazil. She has lived in Alexandria with her husband and daughters for several years. She reflects on growing up in Brazil, receiving her degrees in urban planning, and living in Alexandria. Listen to Priscila's story.
Learn About Latino/x Businesses in Alexandria
Our Latino/x community is a key part of Alexandria's story, and a historic driver for economic growth. Learn more about Latino/x-owned small businesses in your backyard.
This month, Wilfred Lopez and his family opened their doors for a behind-the-scenes look at Best Foot Forward—Shoe and Leather Care (3686 King St.).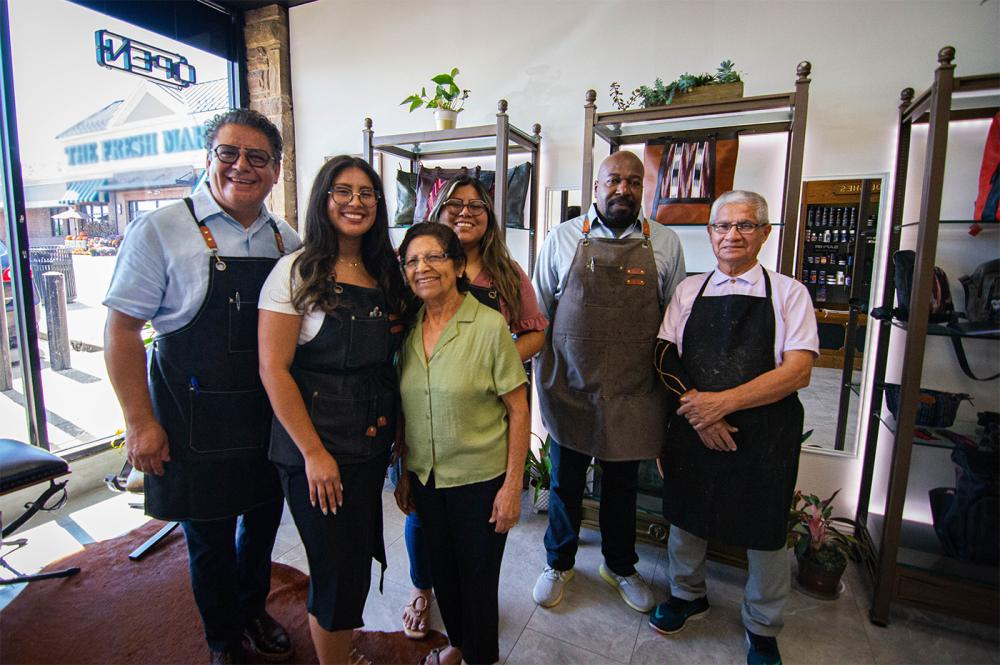 Owned by Lopez, Best Foot Forward is an award-winning, family-run operation. Having recently moved to Alexandria from Washington, D.C., his store features a suite of services from shoe repair to restoring vintage jackets, fur coats, and handbags. View the full photo gallery.
Visit alexandriava.gov/HispanicHeritage for more information on the schedule of events, City Hall lights, and Hispanic Heritage in Alexandria. [SEE ALSO: City of Alexandria Hosting Emergency Preparedness Fair Sept. 22]