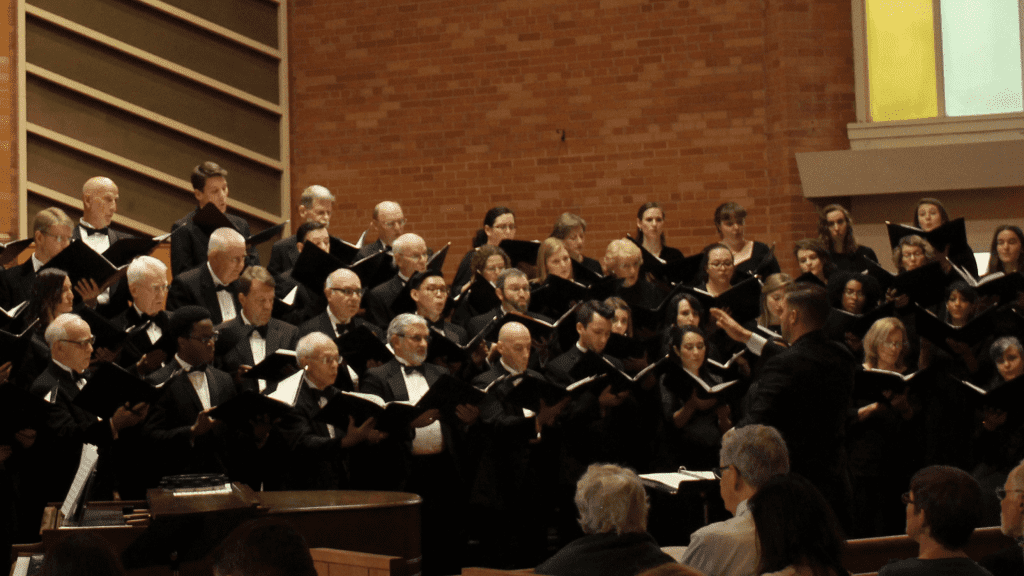 ALEXANDRIA, VA-In their first performance of the 2023-2024 season, "Fables," the Alexandria Choral
Society invites children of all ages to experience an enchanting evening of musical adventures through
"Aesop's Fables," "Jabberwocky," and tales from around the world.
The concert will begin with musical adaptations of popular stories from the Mother Goose Suite and
Aesop's Fables. As the concert transitions to nighttime stories, the choir will literally light up the
performance with a song about fireflies, "Hotaru Koi."
"This concert is a fantastical adventure for everyone. We're excited to entice younger audience members into the magic of choral music," said Artistic Director Kathryn Harsha.
ACS will be joined by young singers from George Washington Middle School under the direction of
Jessica Sayler. Performing in both English and Spanish, the children's choir will present a Uruguayan folk
song, Chíu, chiu, chiu, arranged by Greg Gilpin and Cantamos! (We Sing!) by James M. DesJardins.
For his debut performance with the choral society, ACS Collaborative Pianist and Washington Piano
Society member Andre Leonard will give a solo performance of Nikolai Kapustin's Concert Etude op. 40
no 1.
Come out on Saturday, October 21, 2023 at 7:00 pm, at Westminster Presbyterian Church for this
multicultural celebration of storytelling and singing. Tickets are available now at
https://www.alexandriachoralsociety.org/fables.
The 54th season holds much more in store. After "Fables" in October, ACS will explore the musical wonder
of the season in December and present the third annual Snow Globe Series of outdoor community
performances. In March, ACS will honor Gabriel Fauré in a joint concert with the Virginia Chamber
Orchestra. In April, the season of spring break, our chamber ensemble, Pro Coro Alexandria, will sing
about nostalgic trips to the beach in a concert entitled "To the Sea." They will close the season in May with
a concert filled with music of love, healing, and growth called "Just As I Am." From the masters to magical
storytelling, our season has something for everyone. More information and season tickets available at
https://www.alexandriachoralsociety.org/seasontickets.
About the Alexandria Choral Society
Since its founding in 1970, the Alexandria Choral Society has delighted audiences year in and year out.
For half a century, ACS has enriched the Alexandria community with a broad spectrum of choral works,
from the Renaissance to modern American composers, from small chamber pieces to major works for
chorus and orchestra, and from a great variety of musical cultures. With thoughtful programming,
including several world premieres under Artistic Director Emeritus Brian Fontaine-Isaac, who served as
Artistic Director from 2017-2023, ACS is expanding the choral repertoire in the city of Alexandria and
greater Washington region. We are excited to welcome Interim Artistic Director Kathryn Harsha this
season.
For more information visit alexandriachoralsociety.org. Follow ACS on Facebook and Instagram.
Our season is supported in part by the Virginia Commission for the Arts, the National Endowment for the
Arts, and The Ross Roberts Fund for the Arts at the Community Foundation for Northern Virginia. [SEE ALSO: 2023 Athletic Hall of Fame Induction Ceremony Oct. 14]