School News
Amazon Runs Clothes Drive at Alexandria Public Schools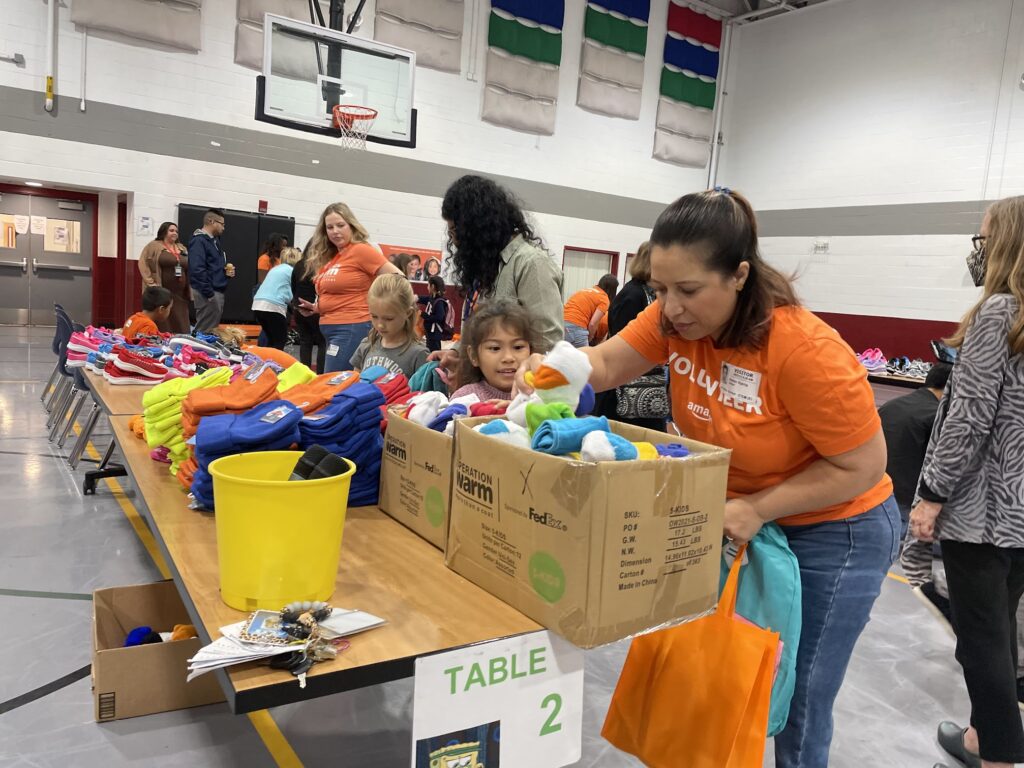 ALEXANDRIA, VA-Days become brisk and the color of leaves start to change as fall creeps up on Alexandria. But thanks to Amazon and Operation Warm, school children are ahead of the game.
Amazon, as part of its Global Month of Volunteering, organized a massive clothes drive at two ACPS elementary schools to give out a variety of winter essentials and other goodies to hundreds of students. All children kindergarten through fifth grade at both William Ramsay Elementary School and the Cora Kelly School of Math, Science and Technology received backpacks, hygiene kits, gloves, hats, socks and winter coats. The younger students, K-2, received brand new shoes as well. During the two days of donations last week, an estimated 900 coats and 440 shoes were handed out, as well as hundreds of other items.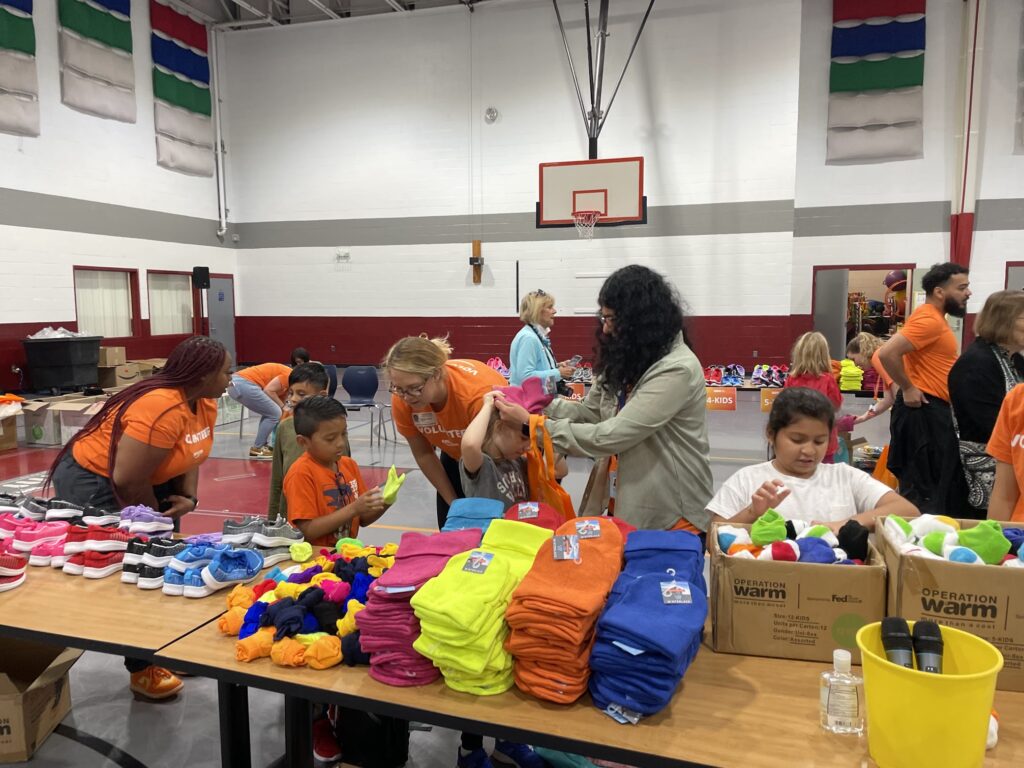 Students entered the gym to a receiving line of smiling volunteers from Amazon, who then partnered up with each student to take them around various stations, ensuring that all their new gear fit. Melissa Robinson, the principal program manager of volunteering, said that they expected nearly 70 Amazon volunteers.
Like kids in a (free) candy store, students bounced from one station to another, mesmerized by the fun colors and an endless sea of clothing. Students at Cora Kelly School even received a free new book to fill up their new backpacks.
Principal Jasibi Crews said that she never says no to anything that helps her students. While they still may need to have a coat drive this winter, as students will inevitably lose jackets or require additional gear, this is an immense boost to what is otherwise a time-consuming task that can burden faculty.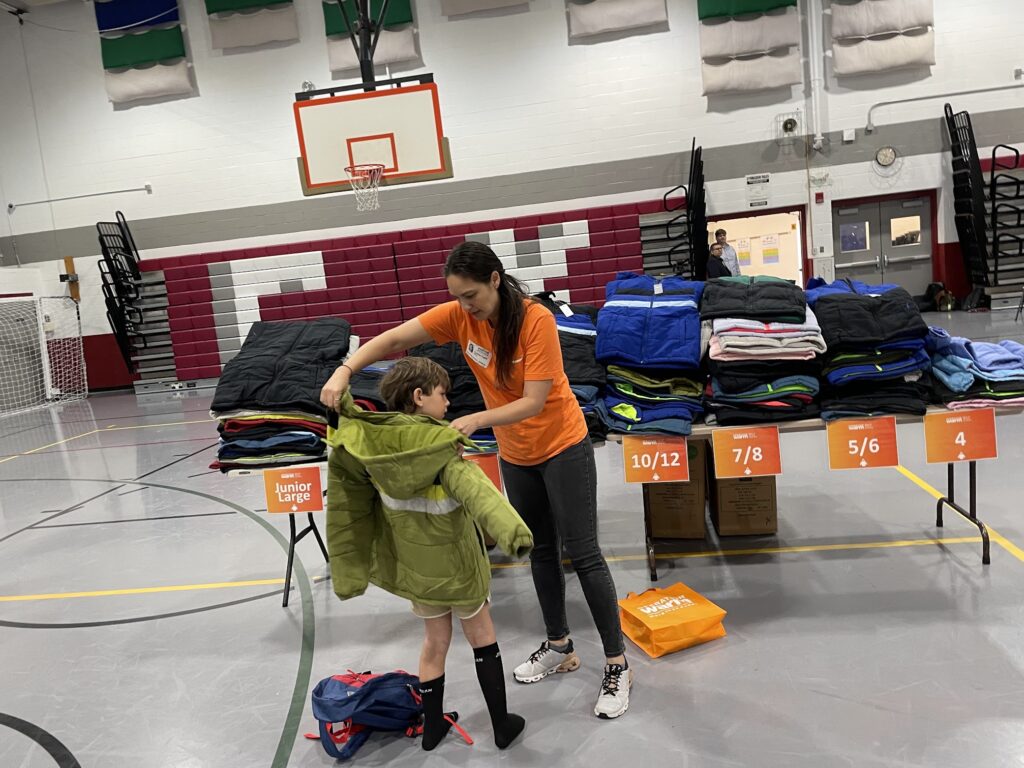 Operation Warm, a national nonprofit that has served over five million children in its 24 years of operation, provided the clothes and shoes with Amazon's backing.
Kylie O'Donoghue, Senior Program Implementation Manager of Operation Warm, says its about "More than just a coat," its about proving to a child you care about their well-being.
ACPS Superintendent Dr. Melanie Kay-Wyatt told The Zebra while schools have partnered with Amazon before on certain projects, this is the first of this size and scale. "We are so excited that our families can have this opportunity," Kay-Wyatt commented, especially during a time that can be difficult economically.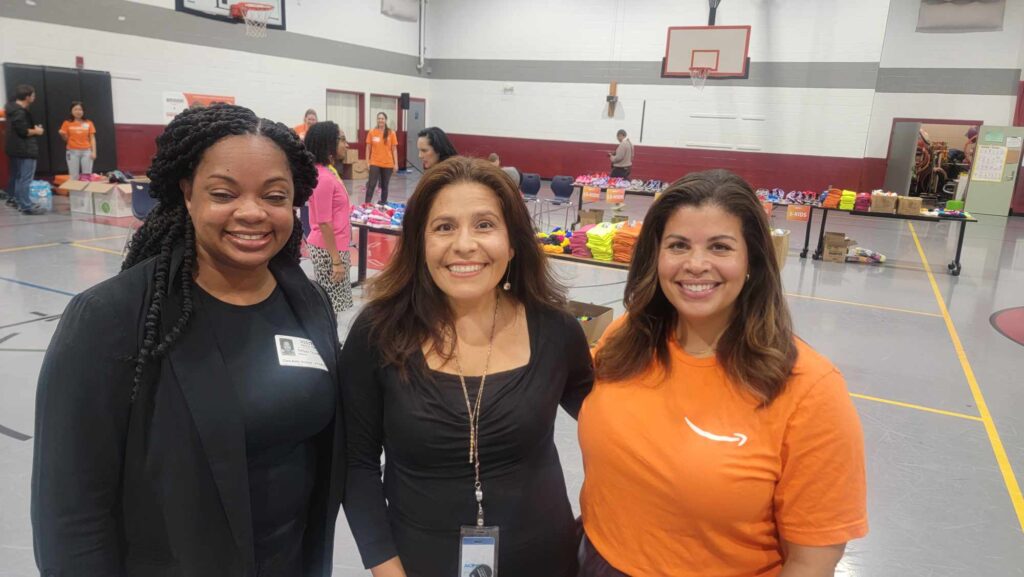 Amazon's global month of giving is massive, with nearly half a billion dollars donated to a variety of local community outreach programs that span the world. The corner of the world that is Alexandria just got a little bit cozier. [SEE ALSO: Alexandria City High School Hosting 2023 Athletic Hall of Fame Induction Ceremony Oct. 14]