Community News
Todd Healy 2024 Old Town Alexandria Calendar Coming Soon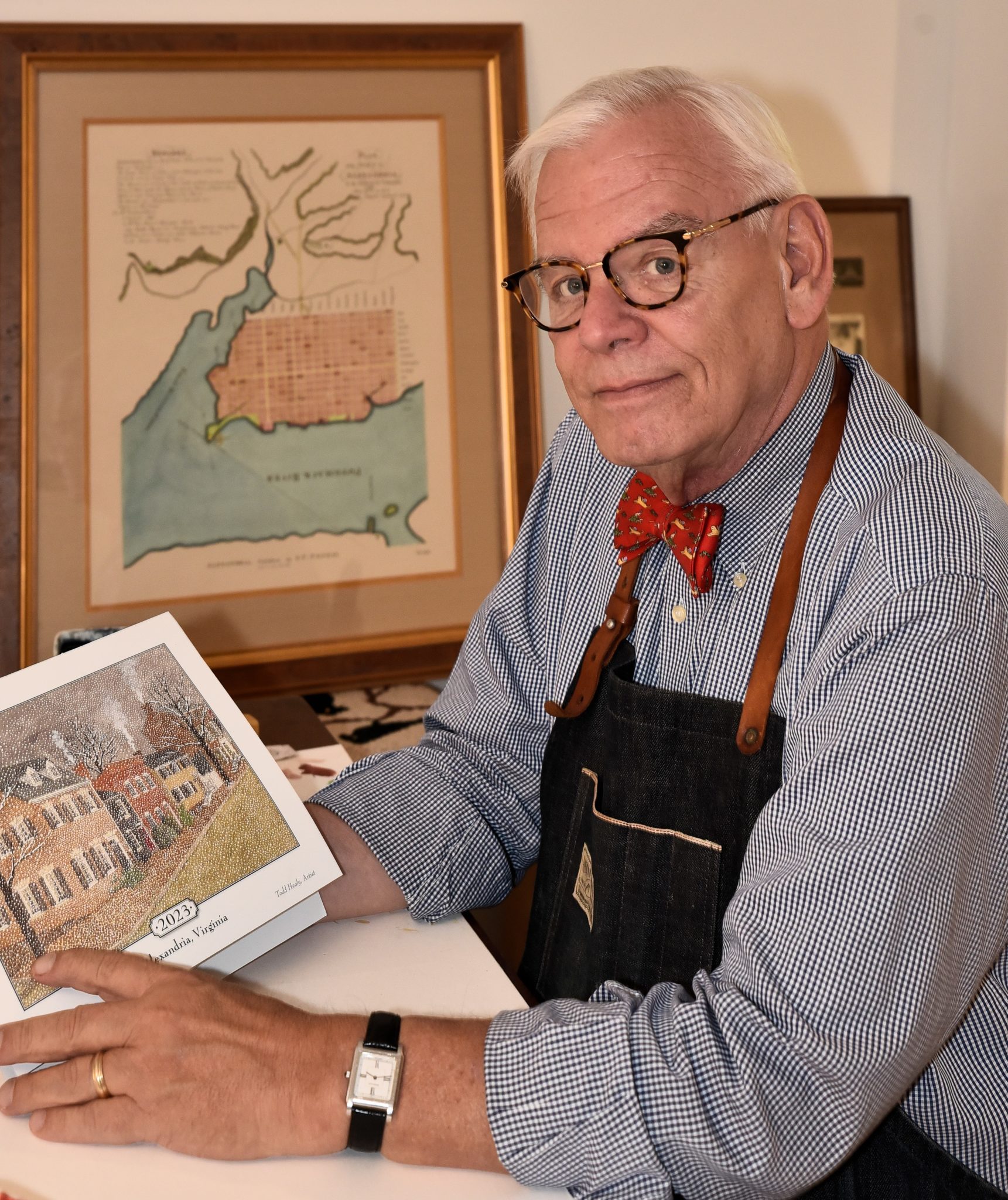 Alexandria, VA – Rumors were there might not be another one. But, in a world where smartphones seem to dominate, you might be surprised to know there is still a strong demand for the classic wall calendar that Old Town Alexandria artist Todd Healy has drawn and designed every year for the last 43 years.
"I wasn't sure if I should do it again, but the calls and emails kept coming asking when it would be out," says Healy from his Richmond studio where he and his wife Laraine have recently retired to be nearer to their grandchildren.
Todd's work is legendary, but his calendar is always the talk of the town around this time of year. What will be on the cover? Which houses and buildings will be inside? "I can't wait until I get my new Todd Healy calendar every year," says Nancy Parlett, who drives from Annapolis every year to get hers.
Each year for 43 years Healy has assembled 12 of his finest creations into a calendar and each year it is a celebrated event when the masterpiece is released. He has had regular clients for decades who buy them by the hundreds to use as gifts, and there are thousands of loyal fans who need just a handful for friends or family, but who always need their Todd Healy calendar. "I can't wait until I get my new Todd Healy calendar every year," said Governor Burke when Zebra ran into him earlier this month.
As Todd has said about his work, "I am inspired by the sense of home and community."   Each drawing takes in excess of 300 hours usually, about which he remarks, "My hours of effort honor the significant contributions of the craftsmen who built them and made Alexandria a very special place to live and work, then and now."
The 2024 Old Town Alexandria calendar will soon be available at Boxwood, next door to Healy's old shop, at 128 S. Royal Street.
ICYMI: Beyer Subaru in Alexandria Donates $7,500 to Hybla Valley Elementary for School Supplies