Business News
Alexandria's New Eco-Friendly Recognition Program Can Benefit Your Business
Sign up by Nov. 15 for inclusion in holiday promotions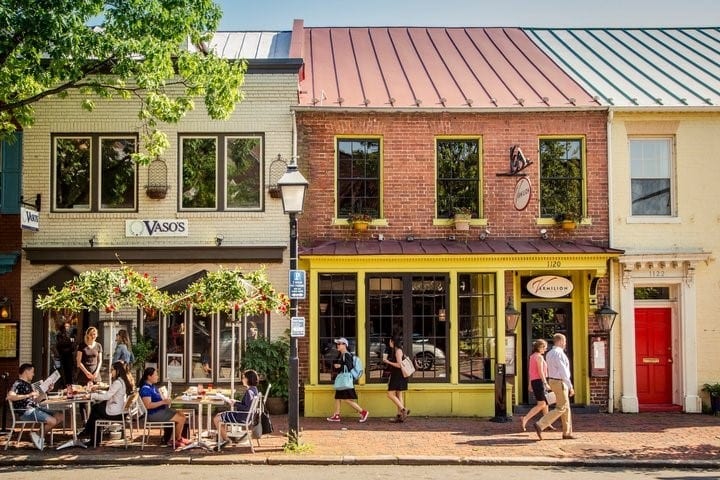 ALEXANDRIA, VA-Eco-friendly businesses in Alexandria can now be recognized for their efforts in sustainability.  The city's new Green Recognition Business Program, developed by the Office of Climate Action, honors businesses that actively reduce energy and water use, decrease waste production, and promote sustainability with customers and employees.
Initially, the program is geared toward retail and restaurants. But it will expand in 2024 to include hotels, offices and other businesses. Business owners are encourage to apply now  Even though applications will be accepted on a rolling basis, to be included in holiday promotions, submit an application by Wednesday, Nov. 15.  Click HERE to apply.  There are three levels of eligibility: Bronze, Silver, and Gold.
Businesses can benefit from recognition in a number of ways. For instance, receive a window sign and a digital website sign to promote your recognition, be included on a list of sustainable businesses, receive assistance from the Office of Climate Action, and save money. For complete details, click HERE.
Interested in participating? Workshops will be held throughout the fall. The first, on Nov. 3, will be held at the Del Pepper Community Center (4850 Mark Center Dr.), from 8:15 a.m. to 2:45 p.m. Attendees are advised to bring their laptops. Future sessions will be listed on the program's webpage.
This new program supports Environmental Action Plan 2040, adopted by City Council in 2019. For the last 15 years, Alexandria has been a leader in eco-friendly practices, beginning with the Eco-City Charter. [SEE ALSO: Health Department Offers Support Program for Residents With Asthma and COPD]