Community News
Life in China Photo Exhibit Adorns Walls of the Arlington Dumpling Shop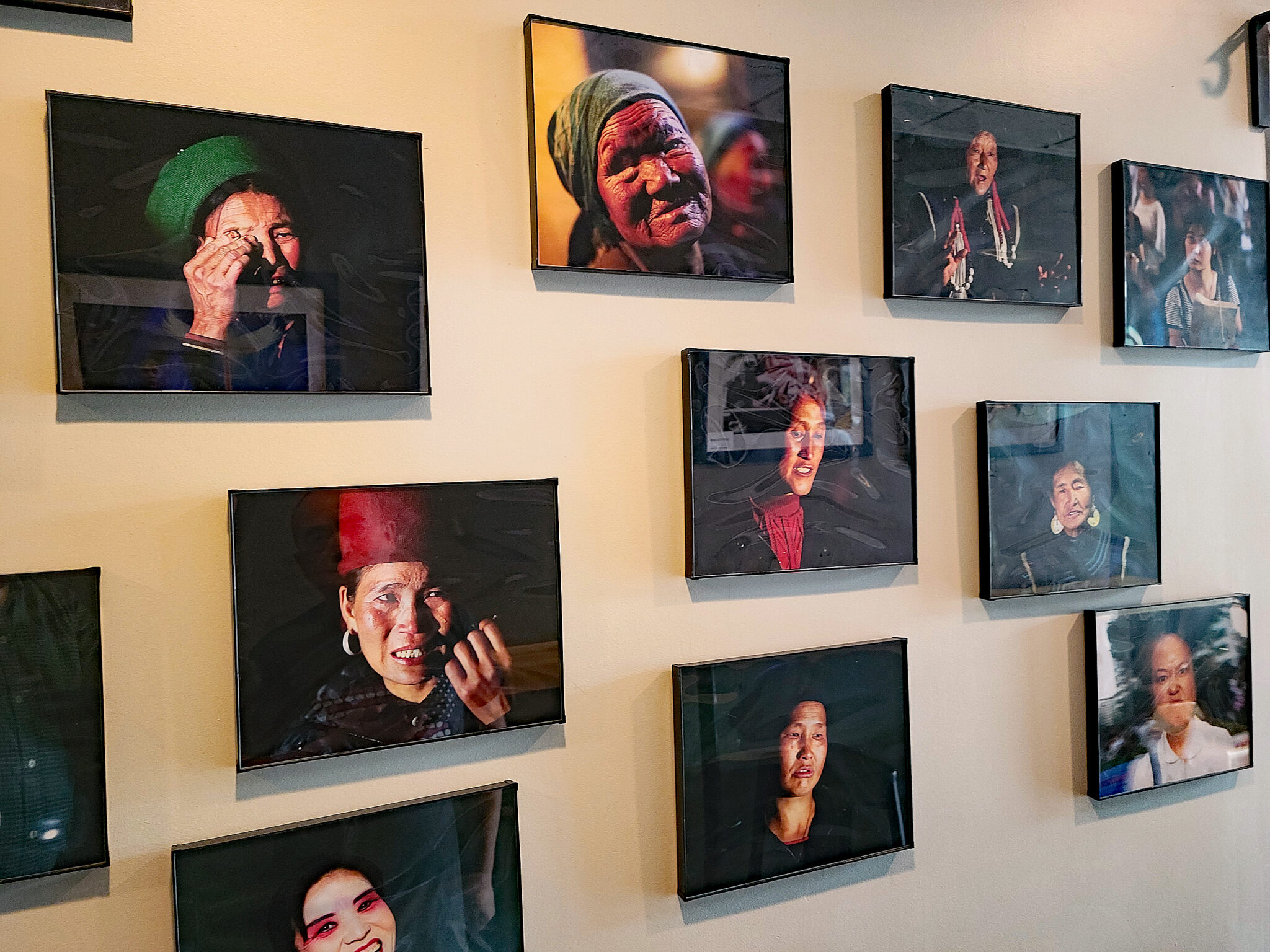 Alexandria, VA – Sandwiched between an Ethiopian restaurant and a nail spa, and far from the art galleries of downtown DC and Old Town Alexandria, District Dumplings, 2923 S Glebe Rd in Arlington, is not the first place you might expect to see a carefully selected and curated exhibition of photographs. Yet there they are. The visually stunning and dramatic images chronicling daily life in China and bearing witness to often unseen members of Chinese society are the handiwork of the chief dumpling maker.
They include a man on his way to market with a truck full of fruit, Chinese opera singers eating during their lunch break, a young daughter grasping her mother's hand while they wait for her father to return from work, and a beekeeper tending to his hives. They reveal shirtless coal miners suffering from silicosis, AIDS orphans, a forlorn woman in a barren field following a drought, and children playing in a polluted river.
"I want more Americans to see what's really going on in China," said photographer Tieliu Guo. "China is not only the state that the Chinese government propagates, but also many people that the Chinese government has not promoted. I want people to see the other side of China. That ordinary people in China have been insulted, damaged, and deprived of their dignity."
According to a narrative on the restaurant's wall, Guo was the chief photographer of one of China's major news outlets based in Beijing. He dedicated his career to telling the stories of those who were forgotten: the poor, the repressed, and the deprived, and was twice recognized as the Best Photographer in China, the only two-time winner of the prize.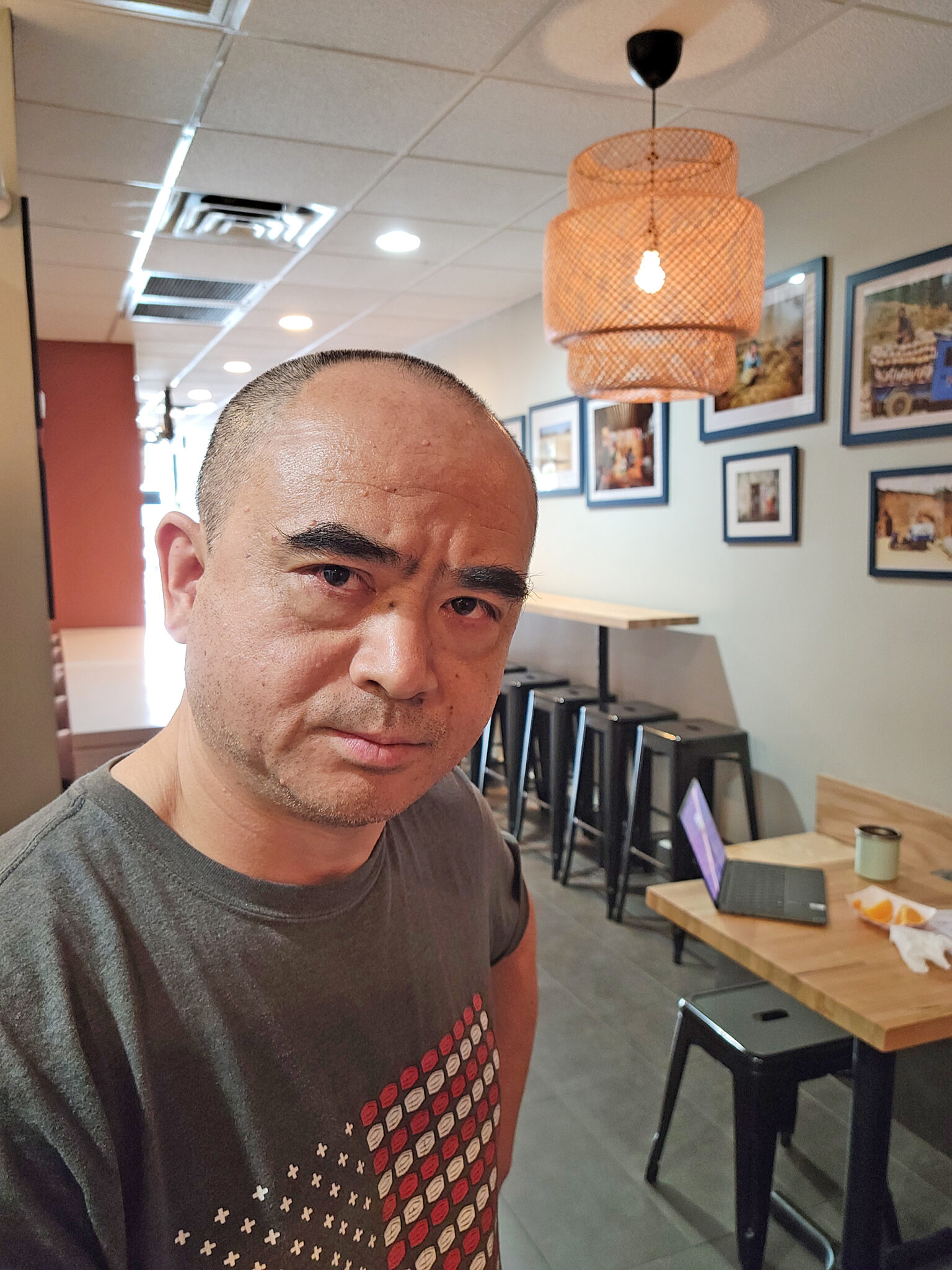 In 2010, Guo photographed a vase of flowers with two bloody gloves and a knife in the background. After the photograph was published on June 4, the anniversary of the Tiananmen Square protests, Guo said that he was punished: "I was suspended while I was investigated. About two months later, the investigation was completed, and I was allowed to resume my work."
Despite this, Guo said that he was "limited a lot. My superiors hinted that I should resign myself." In 2015, he did just that, moving to the United States. For the past year, he has been working at the District Dumplings' location on Glebe Road.
Guo said the photographs in his exhibition were carefully selected and curated. In the restaurant's lobby, he intentionally chose photos with a "very colorful composition" and "beautiful pictures" so that people "would be attracted when they look at them directly." He then purposefully included a series of photos with animals, explaining that "many Americans love animals. These photos are deliberately very small, which forces people to look closely."
As the viewer walks down a hallway toward the rear of the restaurant, the left wall displays the photos of life in China described earlier. On the right wall are individual portraits highlighting "faces one by one so that my audience will directly face these ordinary Chinese people. When people move through this passage, they will directly feel each face."
Several of the women depicted on this wall had their photos taken at a "crying session." Guo explained that the women had lost a husband, son, or child and got together once each month to cry.
Among Guo's more celebrated photographs are of a female ballet dancer who lost her leg in an earthquake and of a mother cradling the photograph of her son, who was executed after a false accusation of rape and murder. Both are displayed at the Arlington District Dumplings.
While Guo is no longer chronicling daily life in China, he has not put down the camera. "I'm still taking pictures, but I'm taking pictures now mainly for fun, not work."
ICYMI: Washington Metro's New Nerve Center Opened Today on Eisenhower in Alexandria