Cover Story
Thanksgiving Is the Time for All Alexandria to Gather and Give Thanks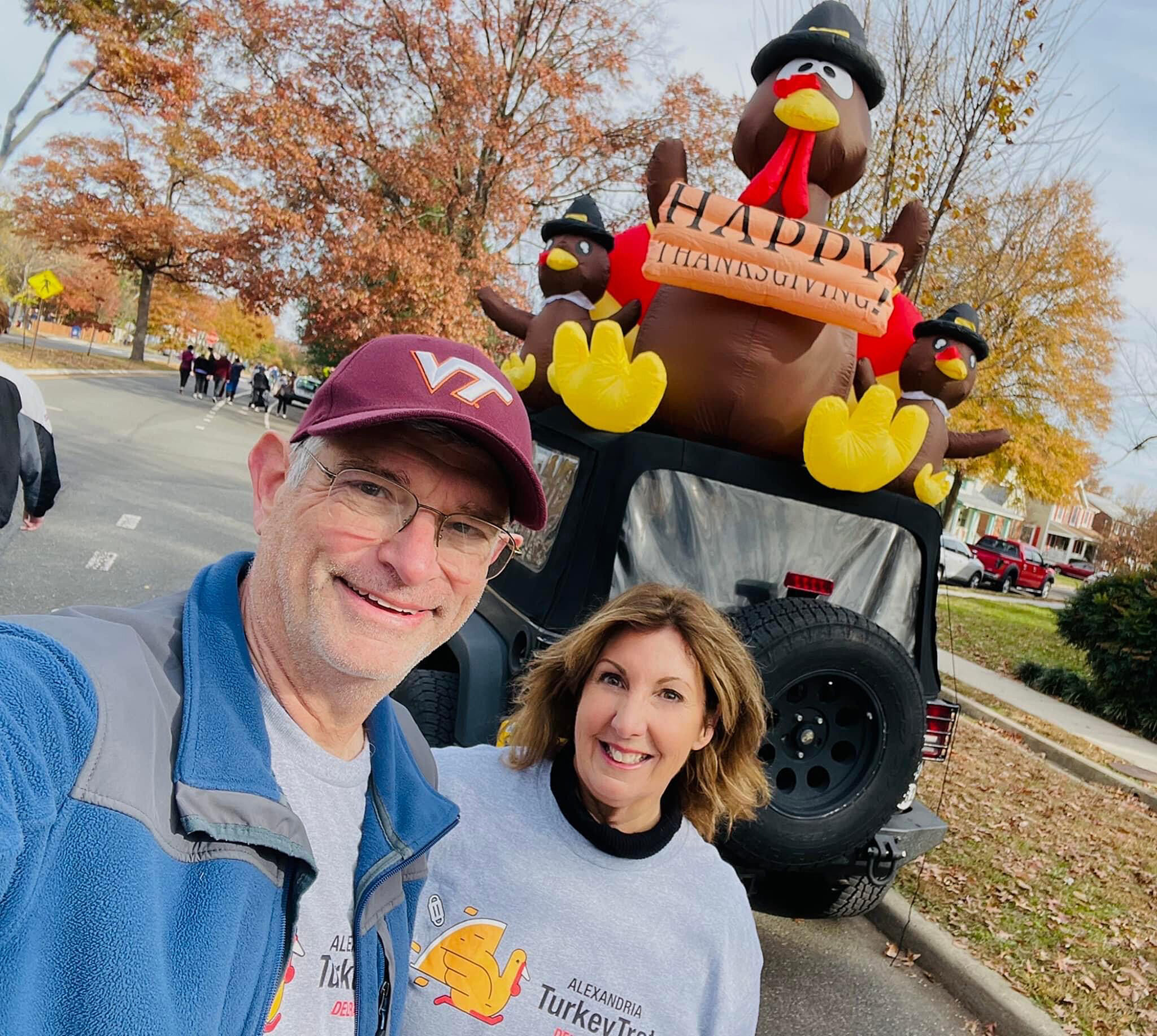 Alexandria, VA – Each year, Thanksgiving is when Americans of all races, religions, ethnicities, and politics can gather in peace and gratitude for all we have and have in common. To illustrate the complexity of Thanksgiving in Alexandria, Zebra asked thirteen community members to share their traditions. Here is what they have to say.
Vice Mayor Amy Jackson: "Our Thanksgivings have always included family and friends throughout the years. The faces may change, but the gratitude remains the same. Our tradition for many years has included the Turkey Trot in the morning, bringing food for Alive, as we always think of those less fortunate than us, and catching the Macy's Thanksgiving Day Parade and Dog Show. We eat turkey and cranberry sauce at halftime of the Detroit or Dallas football game—a day with family and reflecting on our blessings."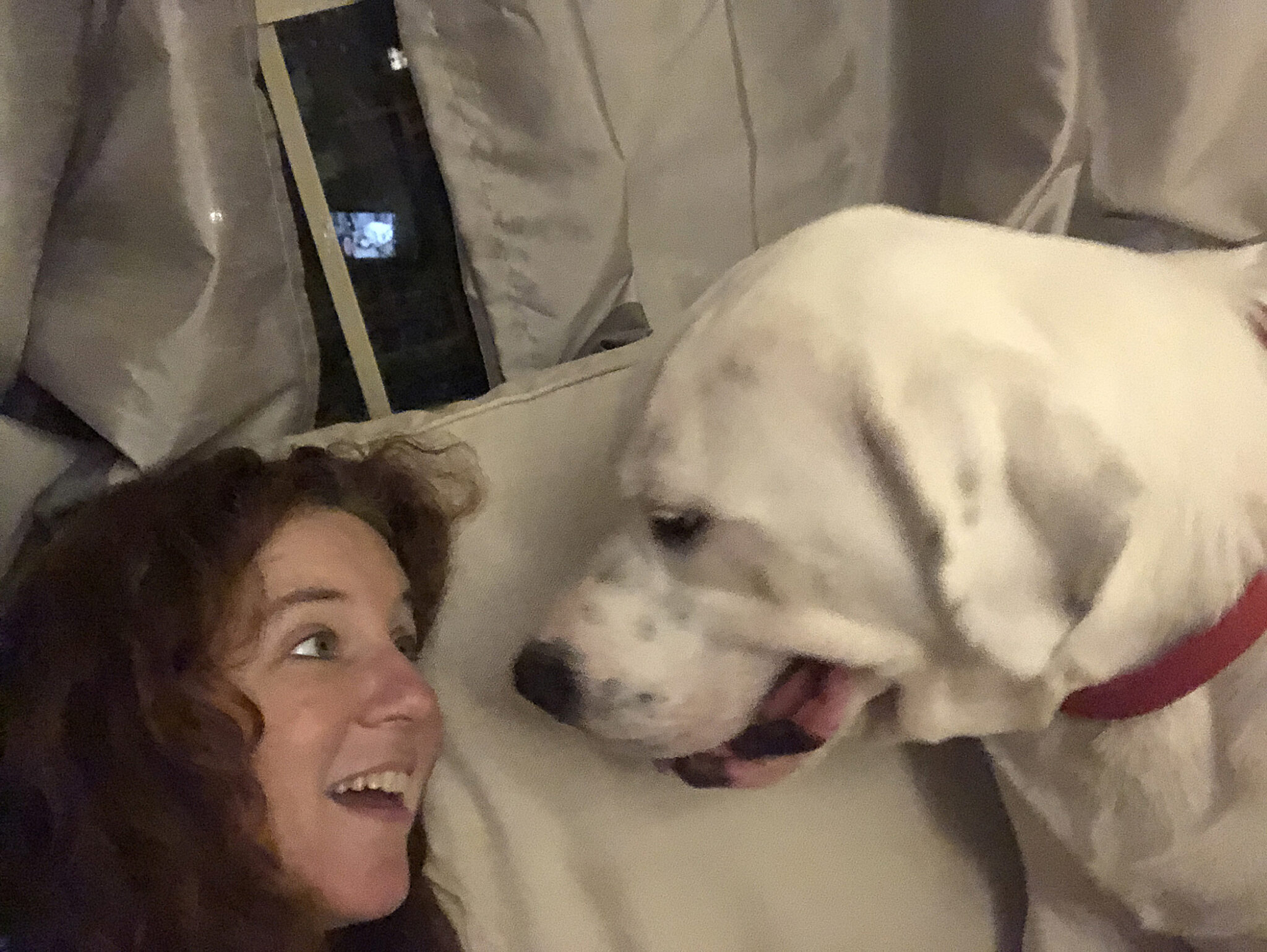 Councilwoman Sarah Bagley: "One of my favorite things about Thanksgiving is spending time with family but also bringing the family dogs together. I'm looking forward to introducing my new dog Buster to my parents' dog Peanut this year."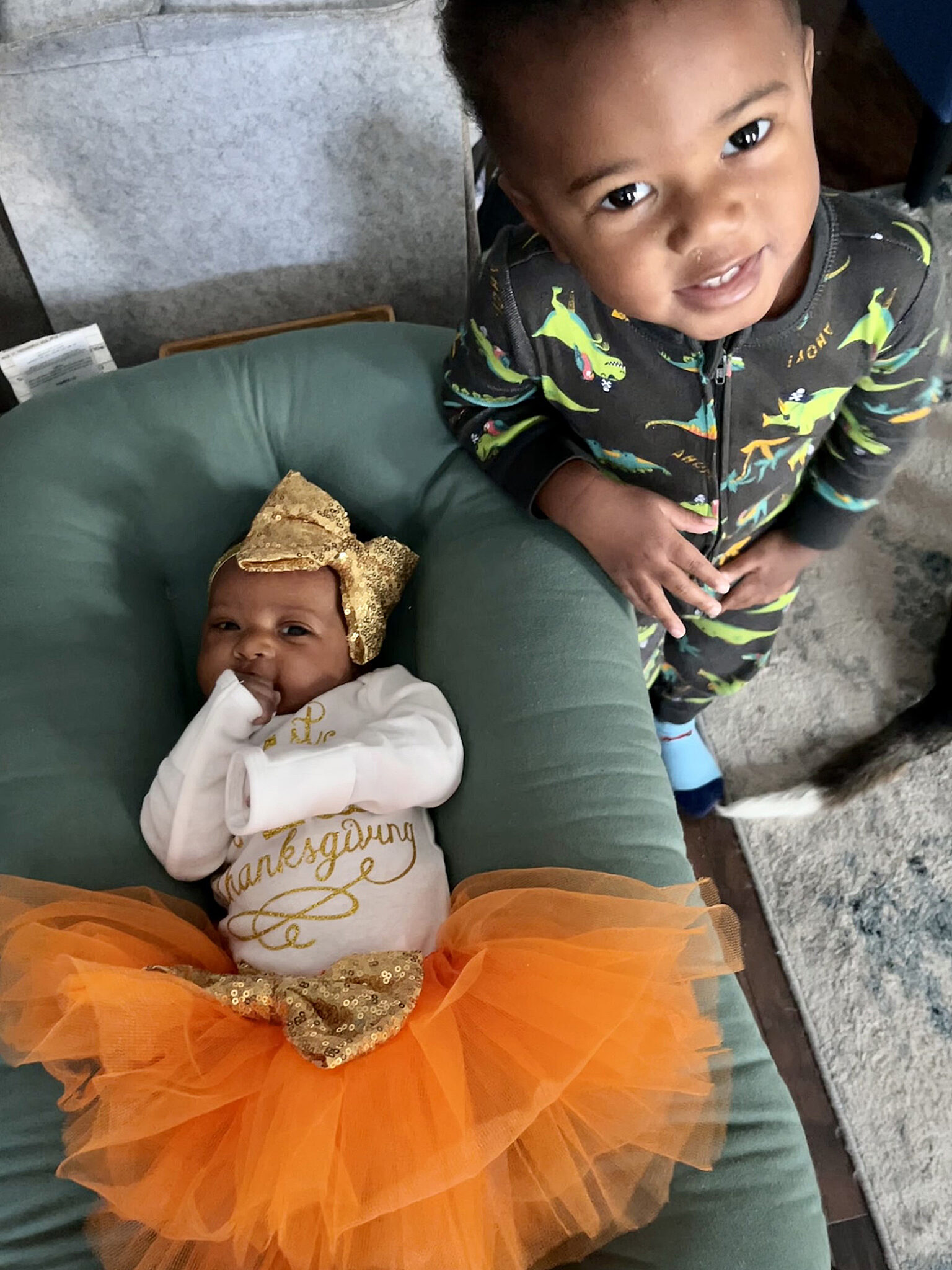 Councilwoman Alyia Gaskins: "Thanksgiving is one of our favorite holidays. We often travel to be with family. No matter where we travel, one tradition remains the same: my husband and I make the Mac 'n' Cheese. It's an art, a science, and a labor of love.
"This picture from last year was my daughter's first Thanksgiving. She was too young for Mac 'n' Cheese but she is ready to enjoy with her big brother this year."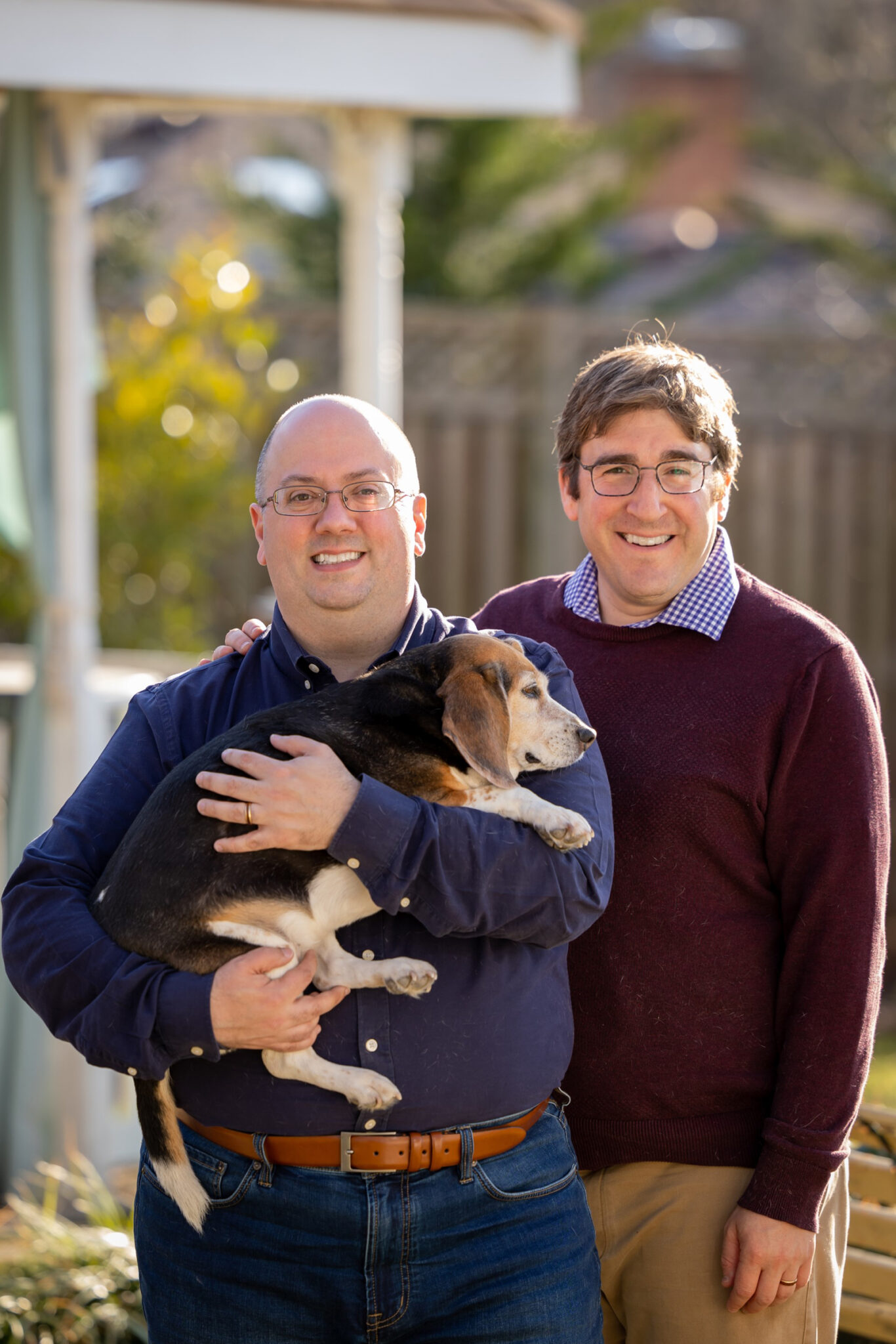 Councilman R. Kirk McPike: "When I moved to Alexandria, my lifelong tradition of having Thanksgiving dinner with my parents came to an end. Fortunately, I had friends who had also moved to the region, and we decided to have Thanksgiving together. While the first year involved many frantic calls home to figure out how to cook the meal, we eventually established a new tradition that carried on for years. Whether with your family, found family, or friends, any Thanksgiving spent with people you love can be a great one."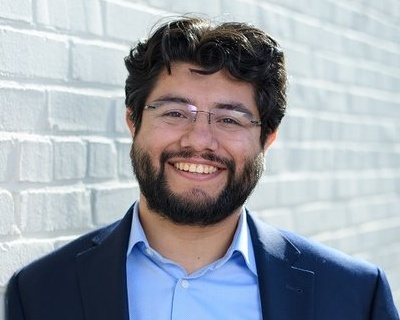 Councilman Canek Aguirre: "Growing up an only child to immigrant parents with very little extended family around us, we didn't really have holiday traditions. That's why my first Thanksgiving with my future wife and in-laws was one to remember.
"I'm in their home and her mother had made Cornish hens. Mind you, I had never seen or even heard of a Cornish hen, much less what it tasted like. There they are, five little Cornish hens neatly together, one for each of us. Not knowing what to do, I put a whole one on my plate and filled the rest with sides.
"Needless to say, I was stuffed after eating the whole thing, but what I couldn't figure out was why everyone was giggling. I was the only one who took an entire Cornish hen. Everyone else had modestly taken half or a few pieces of Cornish hen. While embarrassed, I at least got the approval of my future in-laws as a good eater!"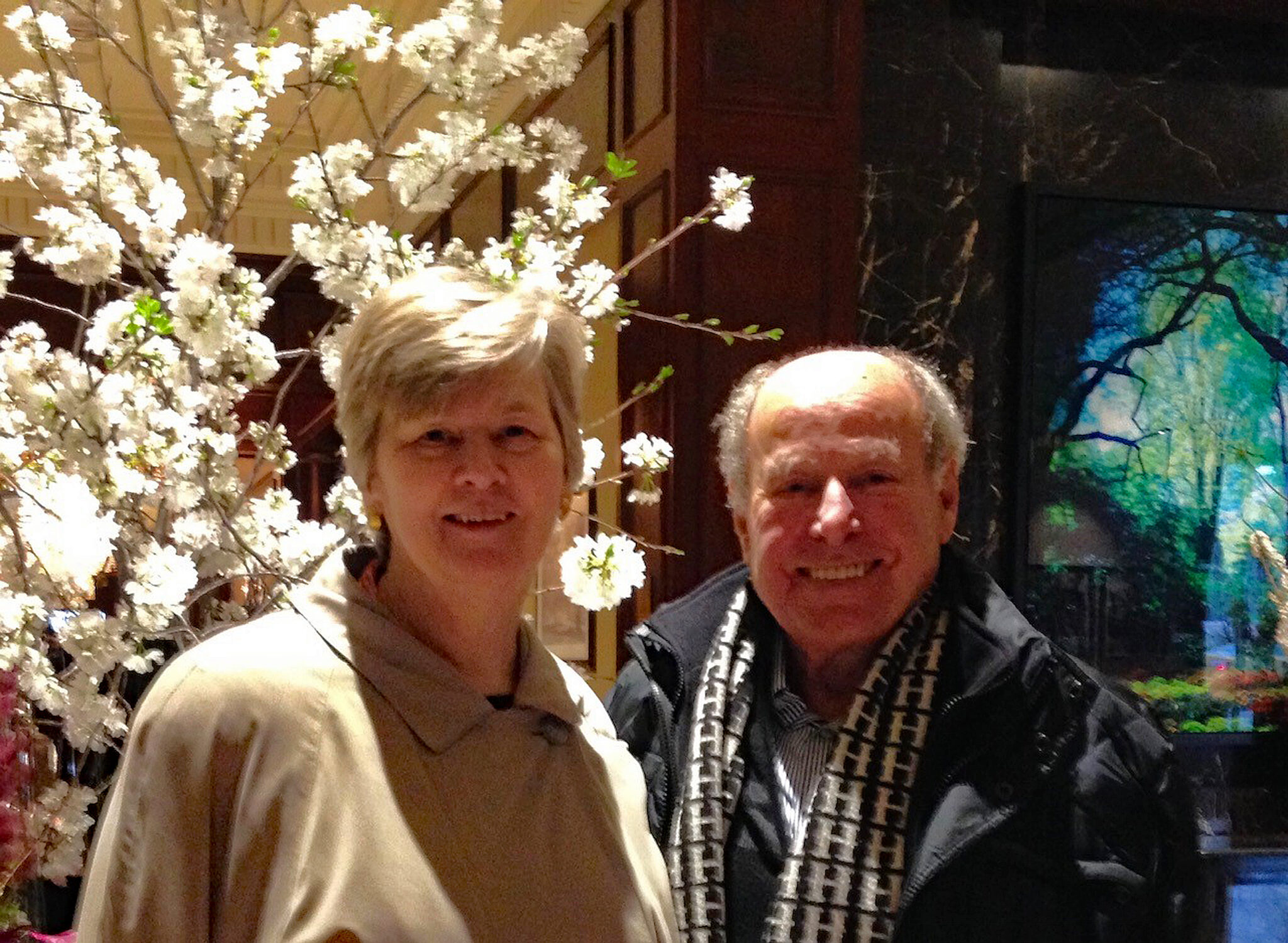 Mary Lee Anderson: "My family has grown smaller in recent years as older members have passed away. My husband, David, and our daughters have settled on a Thanksgiving tradition of dining out, and we enjoy spending time together without too much fuss. But in 2021, we were invited to spend the holiday with my stepfather, Herb, in Pennsylvania. He had been in poor health, so we braved I-95 to be with him and his second wife, Susan. Herb was a wonderful cook, and we shared a delicious meal. It was the last time we were all together before he died, and it is a memory I will always treasure."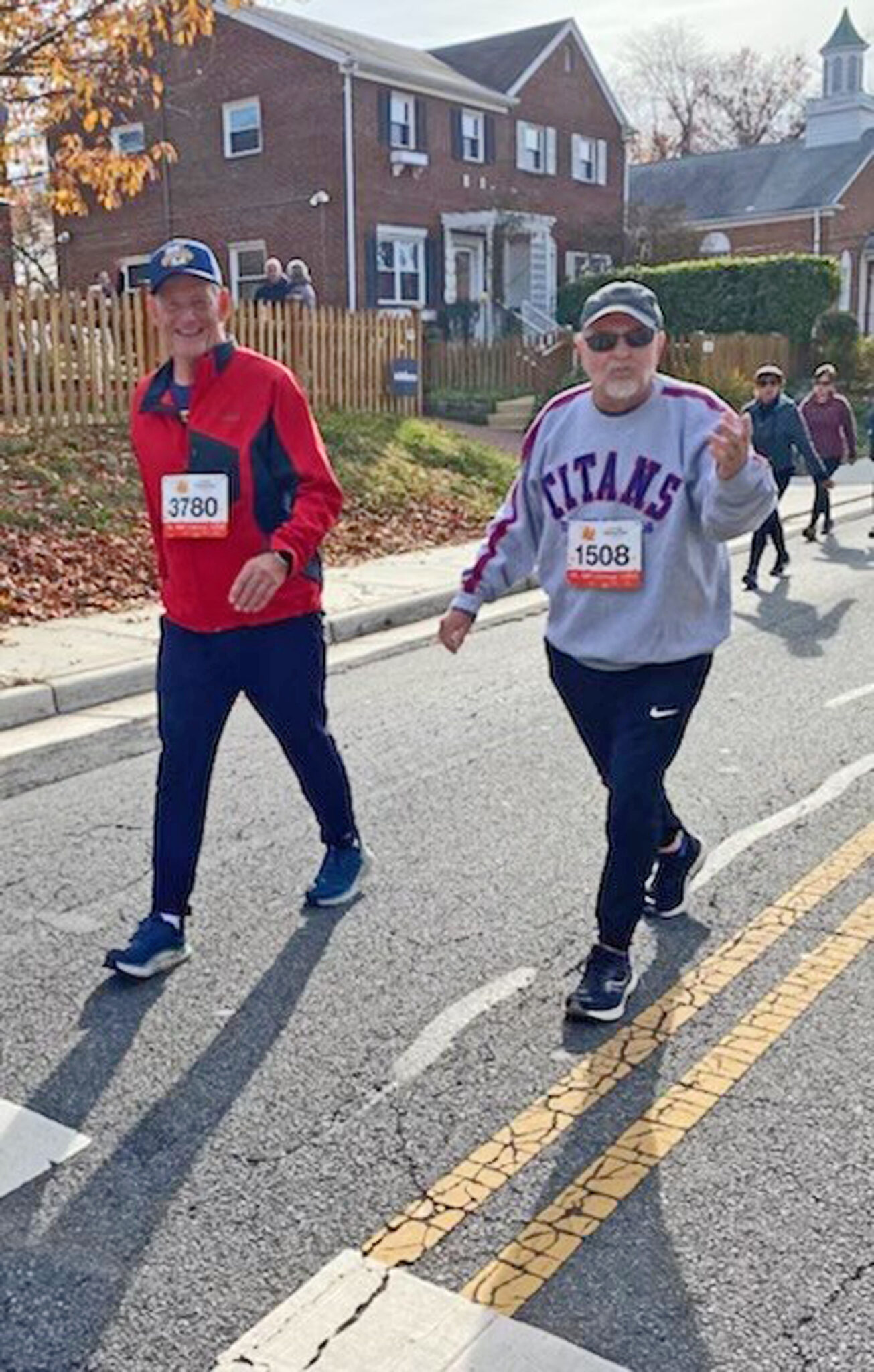 "Thanksgiving dinner brings together family, most of whom still live in the area, for camaraderie and an excellent meal. Family members have graciously shared hosting dinner over the years, with attendance topping out around 20. A bit of football-watching caps off the day."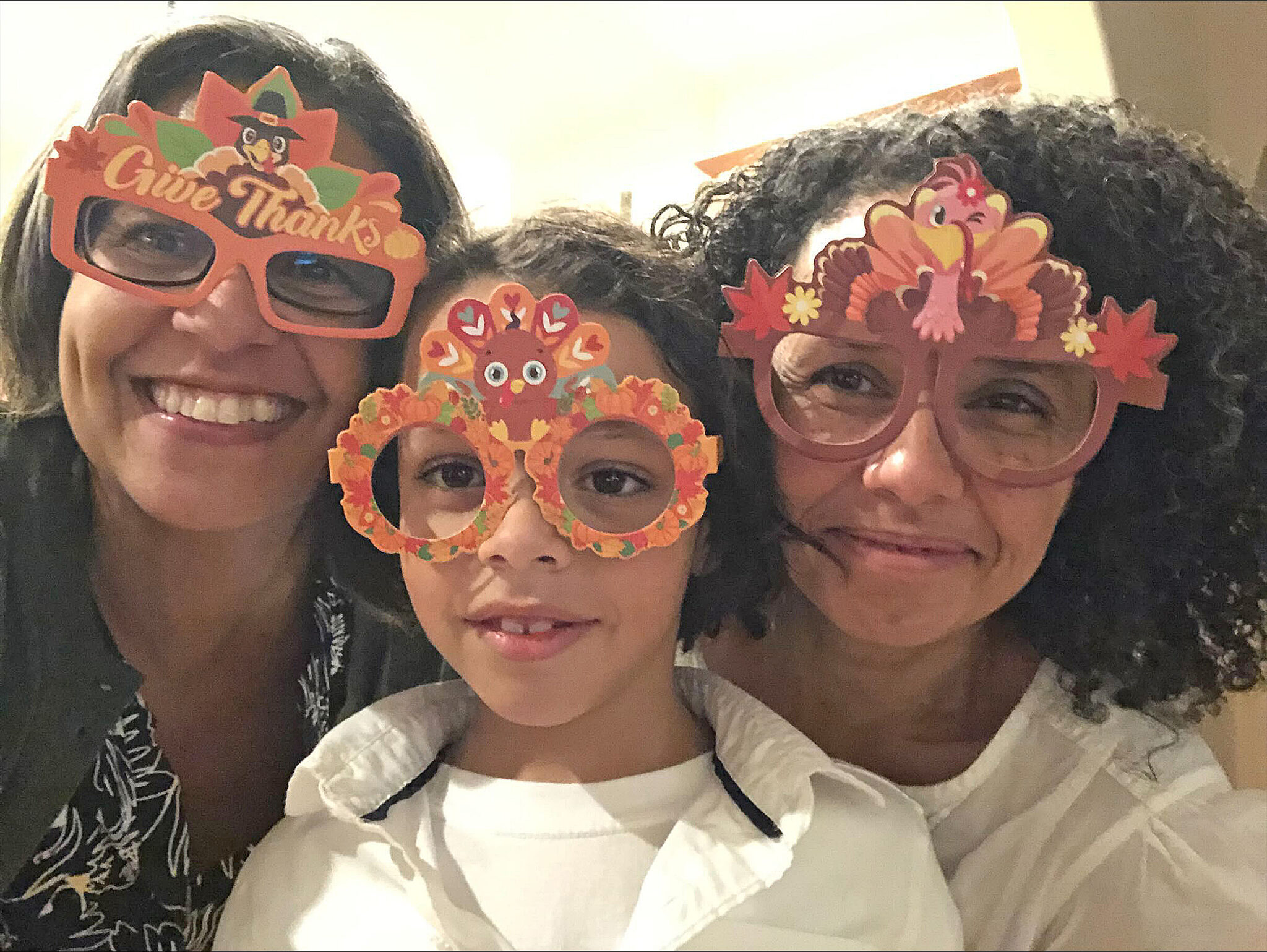 Heather Peeler: "For me, Thanksgiving is about family. Thanksgiving is the holiday when my father's side of the family gathers. Since we were kids, I always looked forward to spending time with our cousins. Our family has continued the tradition. Now my sister hosts the gathering, and l love seeing the next generation having fun and connecting with each other."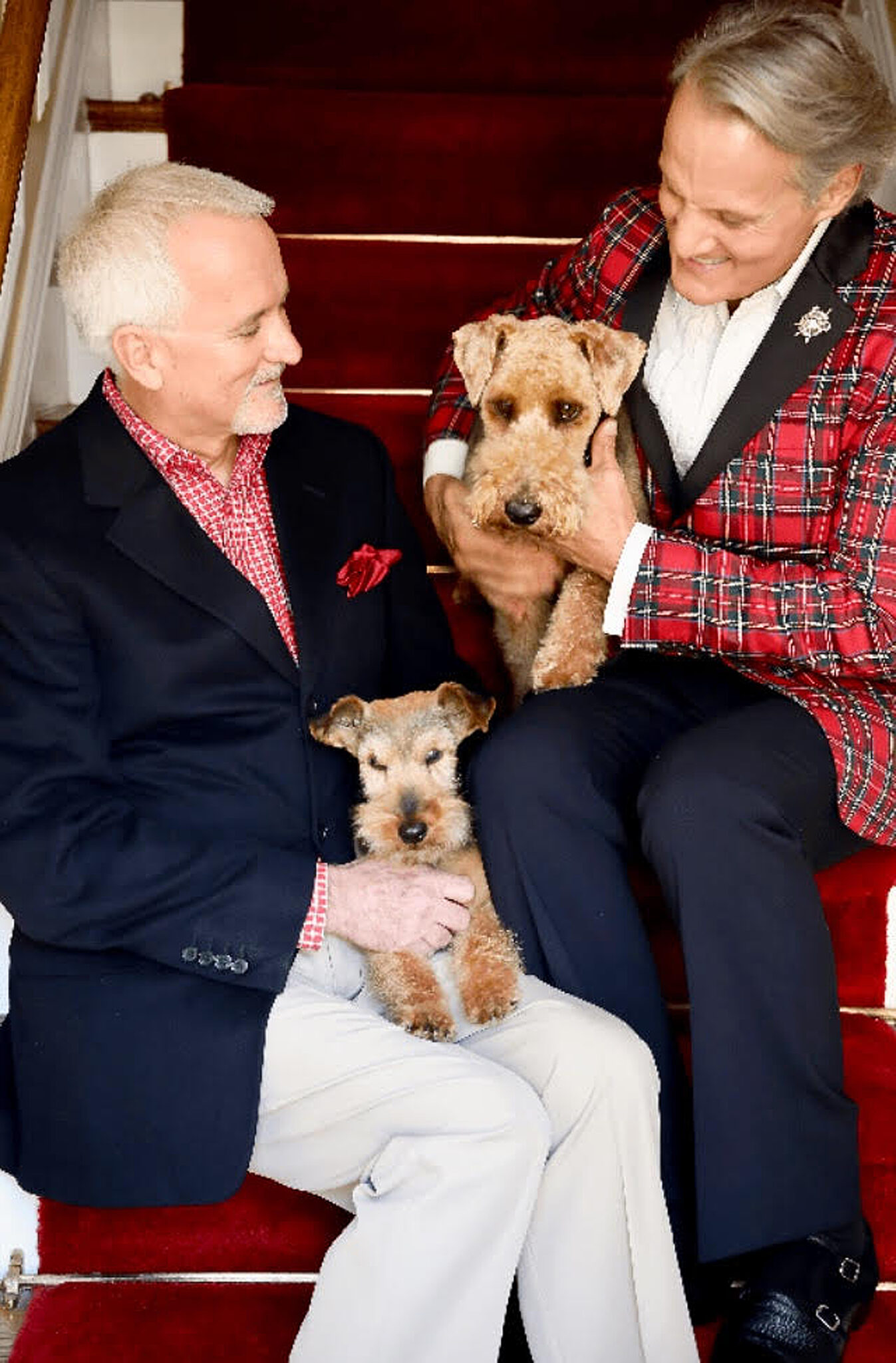 Monte Durham: "Our Thanksgiving tradition at home started with decorating the house for Christmas early that morning, putting up the tree, and then setting the table with the good China, fine linens, Waterford crystal, and Tiffany silver. And preparing a traditional meal with turkey and all the trimmings, along with my mother's delicious deviled eggs.
"After spending the day hustling around getting everything ready for the upcoming holidays, we dressed for dinner and had a lovely Thanksgiving dinner that we followed by the fireplace to play games, have dessert, and look back on how truly blessed we have been.
"Here's to Family, Love, Laughter, and making memories. The happiest of Thanksgiving from our home to yours."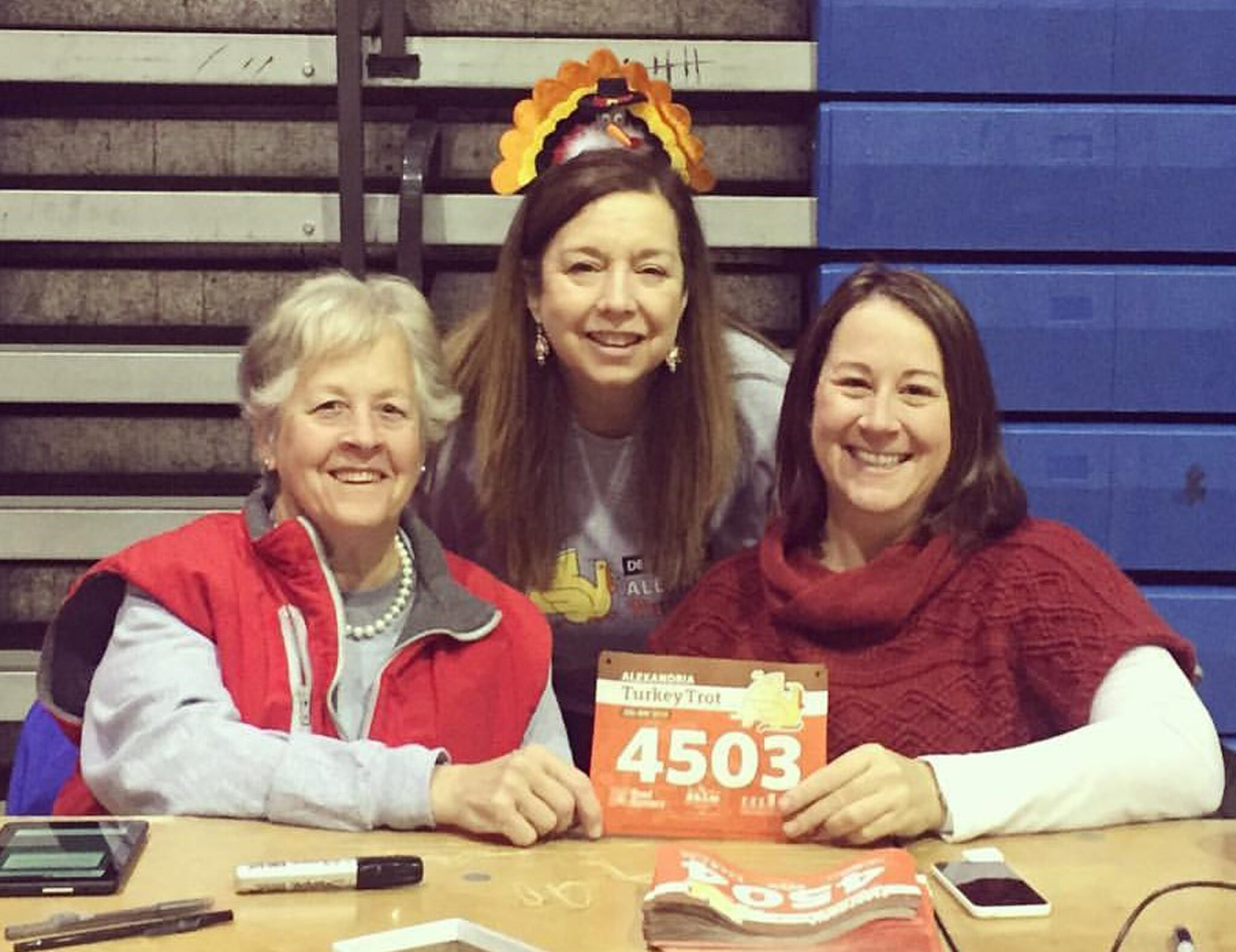 Gayle Reuter: "My early memories of Thanksgiving are of being with family and my mom cooking the most wonderful meals, including her famous "homemade noodles" that, sadly, I never learned to make. My memories for the last 30+ years have been volunteering at the Annual Alexandria Turkey Trot. I love spending the morning with so many amazing volunteers and neighbors."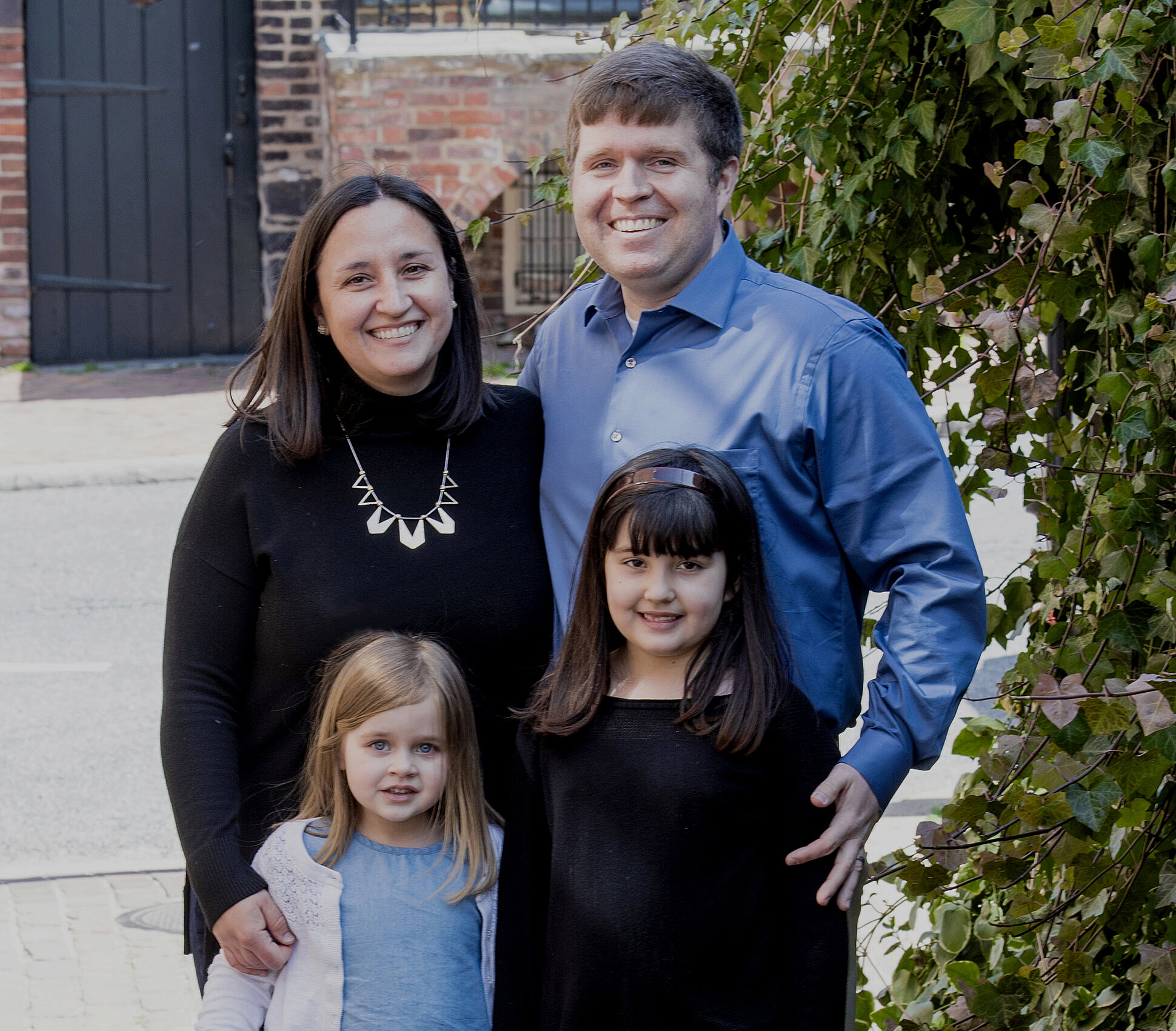 Sheriff Sean Casey: "A Thanksgiving tradition for my family is starting the day off with the Brookville Seminary Valley Civic Association (BSVCA) Thanksgiving Walk with friends from the neighborhood and then enjoying a delicious Thanksgiving meal!"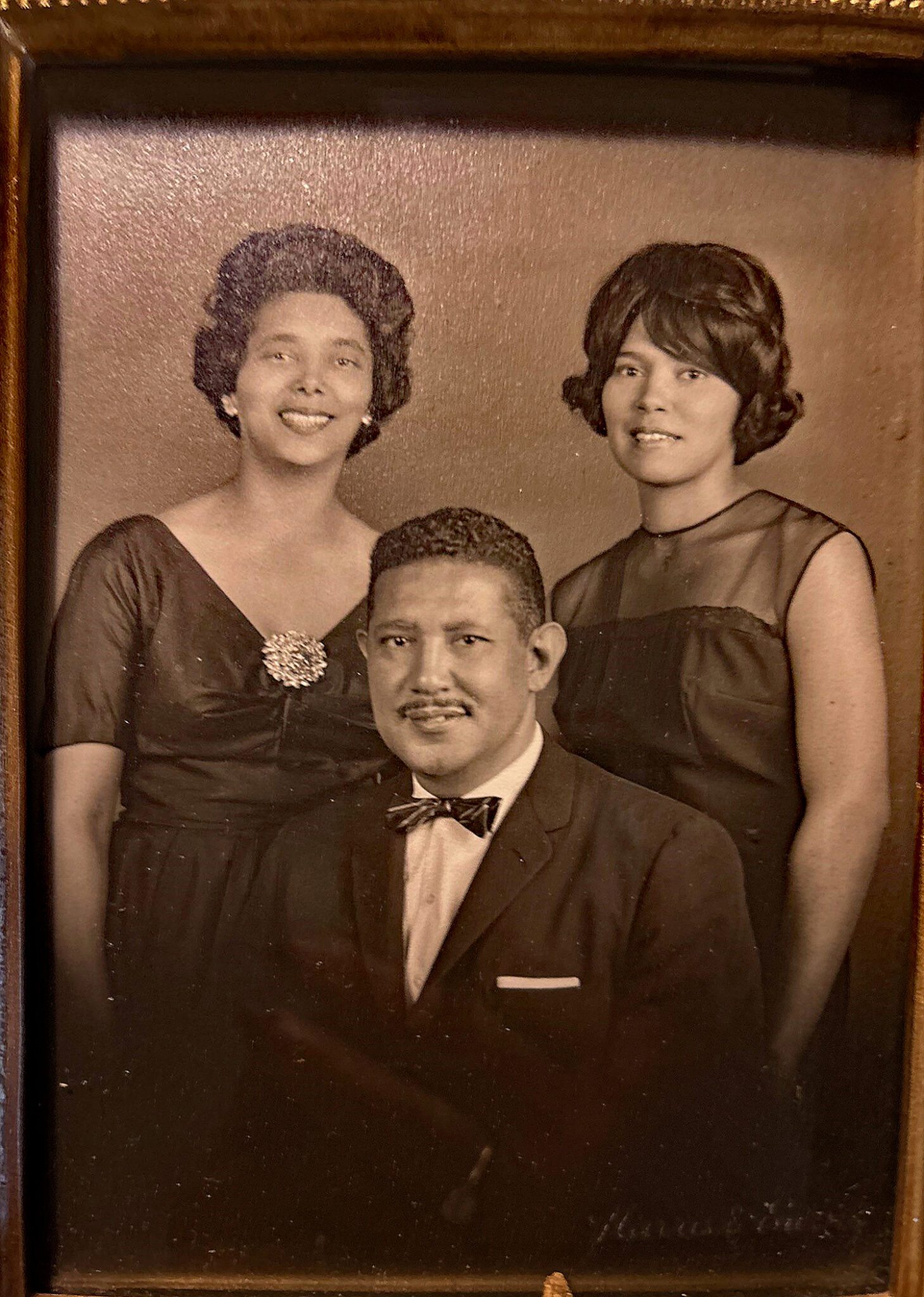 Gwen Day-Fuller: "We usually had Thanksgiving dinner with my Aunt Mary V. Day Stokes. Sometimes, she alternated with my mother, Lucille P. Day. As a young girl, I could not wait to go to Aunt Mary's because she made the day so special. My mother looked forward to going too because she didn't have to cook. We had everything you think of and wait for on that holiday. This was how we kicked off the holiday season, which was so special to my mom and aunt. Those precious memories will last forever. My aunt passed in August of this year. She and my mom are missed and will never be forgotten."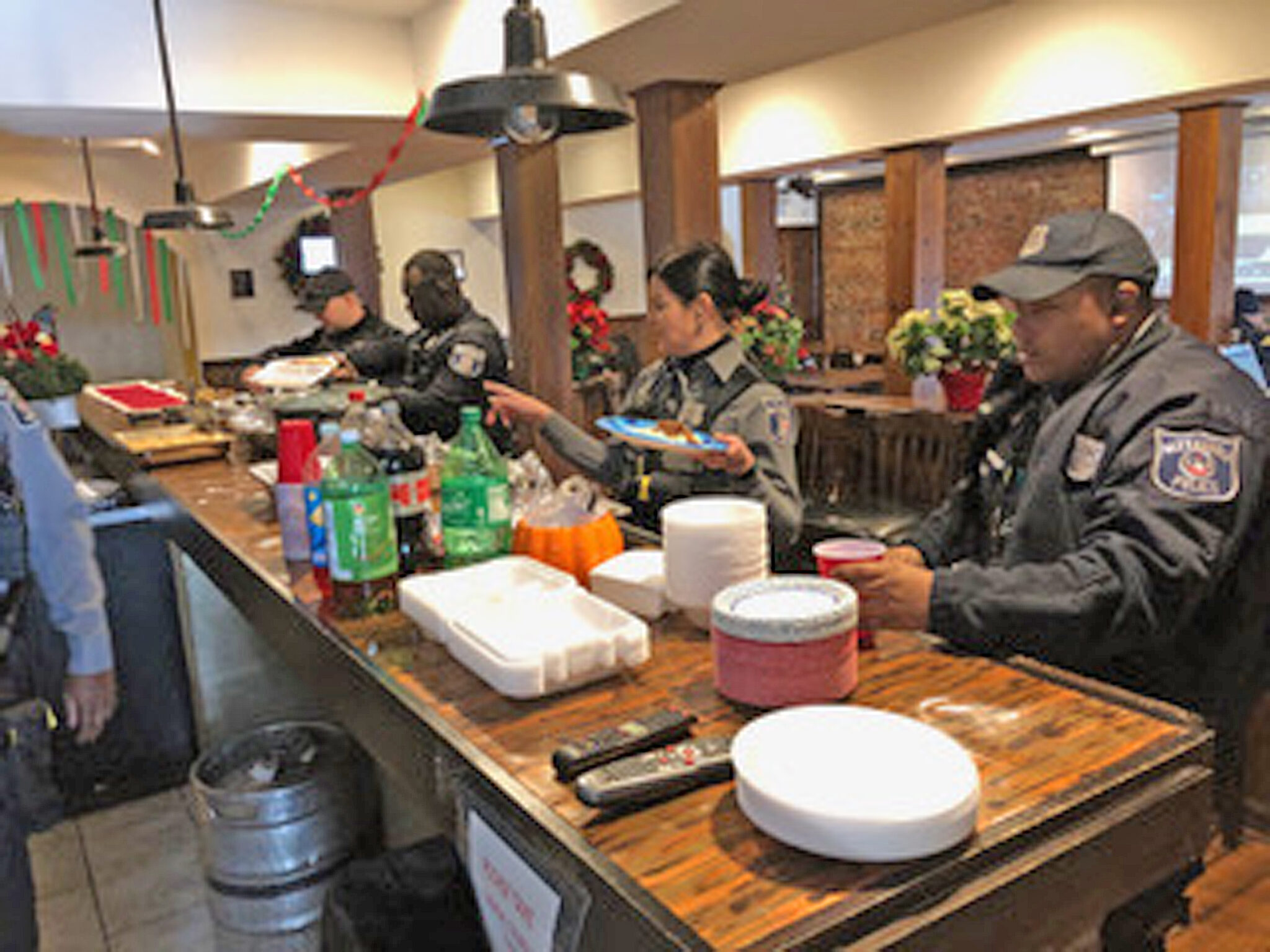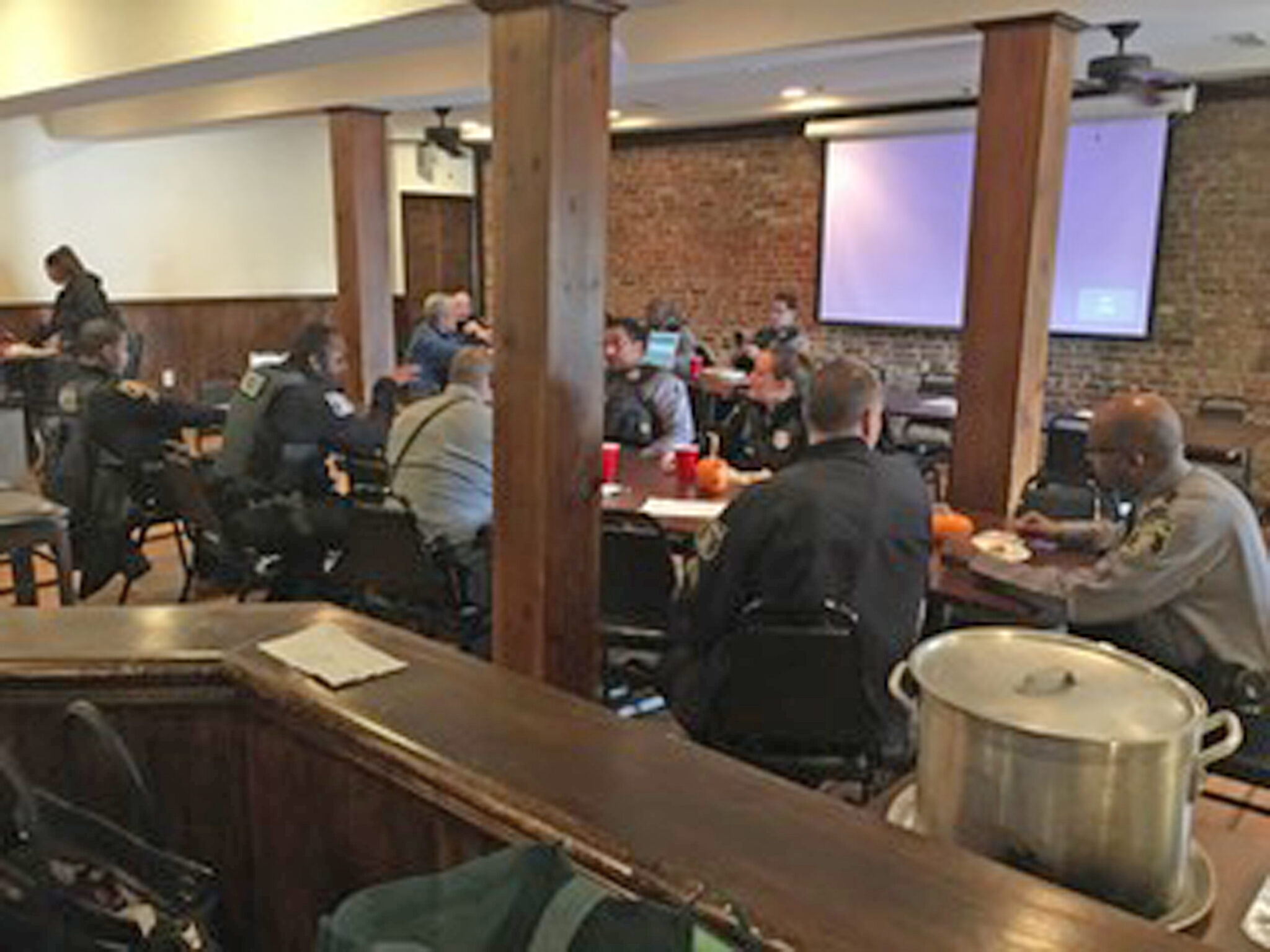 Chief of Police Don Hayes: "Thanksgiving is a special time for me and my family. For at least ten-plus years, I've spent the day with the patrol officers working on the holiday.
"We started a police family tradition where Officer Bennie Evans and PEO George Randolph spend the whole day cooking so that we can feed members of the Alexandria Public Safety team a traditional Thanksgiving dinner. We supply meals for the employees of the Police Department, Department of Emergency and Customer Communications, and the Alexandria Sheriff's Office and their families at the Police Association Hall.
"It's our way to show employees who must work on the holiday the real spirit of giving thanks. We get more out of the day than we could ever give. The staff appreciates the time spent to let them know we care about them."