SPORTS
SPORTS TALK by Pat Malone
In the confluence of Washington, D.C. area sports, there probably never been a better time to be a fan of our local teams. While we've seemingly had a host of perennial losers for decades, the slate is building up to a renewed energy of optimism for fans, with both ownership and players working hard to try to bring home championships for their perspective sports.
The Washington Nationals, picked by many to 'win it all' and bring a World Series title back to D.C., has played through a series of many injuries, so much so that there have been times when the ball club appeared to be stuck in neutral while waiting for players to heal up.  Max Scherzer, a key off-season acquisition for general manager, Mike Rizzo, has been pitching lights-out baseball for the Nats, becoming a leader both on the field and in the locker room, who absolutely loves Hershey's Chocolate Syrup! 
D.C. United, with former all-star team member, and MLS championship winner, Ben Olson, as their head coach, leads the Major League Soccer's Eastern Conference, and has local soccer fans excited with anticipation of the club bringing another championship to D.C. The strong balance of support for the franchise was solidified with the D.C. city government recently agreeing to build D.C. United a new stadium within walking distance from Nationals Park, as both facilities will serve as catalysts for redevelopment over a blighted area of the city that has been neglected for decades.
The Washington Capitals have, as of late, been somewhat frustrated when it comes to their recent playoff experience, but with some key acquisitions this summer, most notably, Justin Williams, and T.J. Oshie, coupled with a solid core of seasoned veterans surrounding perennial all-star and future hall of famer, Alex Ovechkin, has Caps fans hoping that this year might be 'their year'. Anticipation of a potential 'Stanley Cup season' has Caps fans eager and waiting for the first puck to drop at Verizon, along with the many other restaurants and businesses nearby the venue in Chinatown that take in huge crowds of hungry and thirsty fans before and after games.
Drop by outdoor basketball courts this summer (when it's not raining) and you quite often see people playing both day and night, wearing Washington Wizards togs, driving down their lanes as if they were on the floor at Verizon. Wizards fans have been somewhat energized the past few seasons, as the team has most recently gone deep in the playoffs, led by stellar play of John Wall and Bradley Beal, two key blocks in the redevelopment of the franchise, led by both head coach Randy Whitman and general manager, Ernie Grunfeld.
If you've been a fan of the 'Burgundy and Gold' the past twenty or so years, you've been in a collective funk as the Washington Redskins have played some of the worst football in the history of the franchise. Team owner Dan Snyder, and president, Bruce Allen, recently brought in Scot McCloughan as general manager and in a short amount of time he's helped to turn the tide of enthusiasm around that has many people taking notice. Training camp open this month in Richmond and Redskins fans are waiting to see if Robert Griffin III, coupled with the talent that McCloughan has surrounded him with, can bring a Lombardi trophy back to D.C. after a twenty-four year absence.
Lastly, I can't close out this column without tipping my cap to Alexandria Aces head coach, David DeSilva, and the great job he's done with our local ball club this summer. The Aces have played through a skein of some tough injuries, have met some strong Cal Ripken Collegiate Baseball League opponents, and appear to be on an upswing as the season comes to a close at the end of this month. Salutes also go out to Aces first-year general manager, Lou Nolan, who has brought both his great love and passion for the great game of baseball, as well as strong and dedicated veteran leadership to the organization.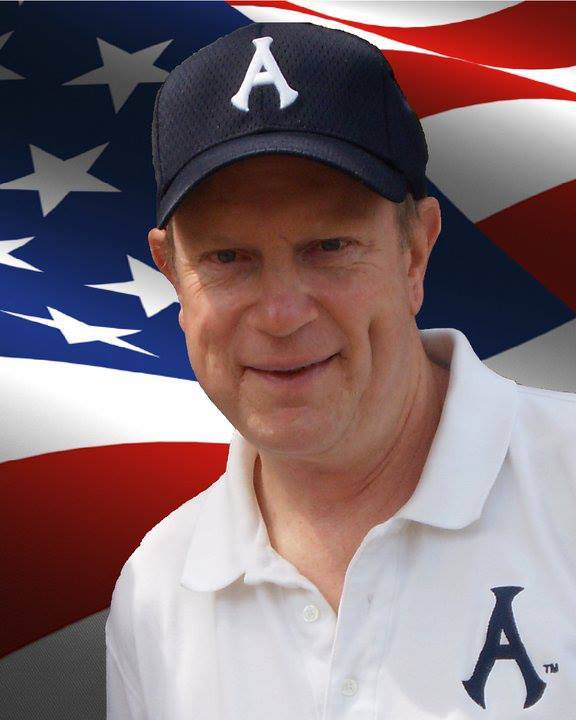 If you haven't had a chance to get out to Frank Mann Field yet this summer, what are you waiting for? I'll see you there! For more info on the Aces, please go to the team's official website at www.alexandriaaces.org.
You can also email me at [email protected], as well. I look forward to hearing from you!