Museum Without Walls
By Lillis Werder
A>EXANDRIA, VA – For more than 20 years, one of Alexandria's most notable women's organizations, the National Women's History Museum, has carried out its mission to tell the stories of women who have transformed our nation.
A privately funded 501(c)(3) organization, the NWHM strives to accomplish this through a growing state-of-the-art online presence and a planned future physical museum to educate, inspire, empower, and provide a complete view of American history. Whether performing the role of astronaut, serving as a soldier in battle, marching in street demonstrations, researching the cure for cancer, working as a CEO, or running a household, some of our nation's greatest successes have rested on women's shoulders. While their historical triumphs are ubiquitous, their personal stories are rarely told. This "museum without walls" is dedicated to preserving, interpreting, and celebrating women's contributions to our nation's history.
The bold vision of the NWHM began more than two decades ago with a successful effort to relocate artist Adelaide Johnson's Portrait Monument to Lucretia Mott, Elizabeth Cady Stanton, and Susan B. Anthony from its hidden repository in the crypt of the U.S. Capitol building to the Capitol rotunda. The statues had been abandoned to the crypt for more than 75 years, reportedly because a few men in the government thought the female statues had ugly faces.
This first accomplishment provided the impetus for the NWHM to go forward to create traveling exhibits, a lecture series, and the translation of scholarly works into the online exhibits available at www.womenshistory.org.
The museum highlights the stories of women, past and present. NWHM is the nation's largest online cultural institution dedicated to U.S. women's history and a renowned leader in online women's history education. For more than 20 years, the museum has researched, collected, and exhibited the contributions of women to the social, cultural, economic, and political life of our nation.
Getting Congress to Say Yes
The NWHM has no physical museum to house its exhibits. Through ever-changing priorities in Congress, the organization has endured five attempts at advancing legislation to establish a National Women's History Museum on the National Mall in D.C.
As a first step, Congress passed legislation creating a commission of eight individuals to assess the potential for a physical museum. The statute requires that the commission be privately funded, and so the NWHM raised nearly $1 million to sponsor the commission's work.
The commission conducted an 18-month study and delivered its final report to Congress on November 16, 2016. The report determined that America deserves a national museum to document and share the stories of women in history with audiences around the world.
In March 2017, U.S. representatives Carolyn Maloney (D-NY) and Ed Royce (R-CA) introduced House bill HR 19 to establish the museum and also designated two possible sites on the National Mall. In June 2017, Senators Dianne Feinstein (D-CA) and Susan Collins (R-ME) introduced Senate companion legislation S1498 to establish the NWHM on the National Mall, thus marking a momentous milestone. What remains to be done is for the final site to be selected, Congress to declare the day of the groundbreaking, and the NWHM to raise sufficient private funds to begin design and construction.
How the Museum Works Today
The museum's outreach consists of five different forms, all of which encourage involvement from various ages and groups.
First, the museum shares educational resources, having created over 100 women's history resource documents for students and teachers to include in lesson plans, biographies, posters, and primary sources that can be easily searched by topic, theme, resource type, and grade level.
The second method is electronic field trips that transport a museum educator into classrooms across the country, offering students a window into how museums bring history to life. These cyber field trips last 30 minutes and are available for 4th grade through 11th grade students.
A third method consists of online exhibits. Working with Google Arts & Culture, the museum has developed 26 online exhibits ranging from women in science, technology, engineering, and mathematics, to women in politics, to the fascinating history of fashion.
A fourth method is the enhanced website available to more than one million visitors. Thanks to a generous grant from PwC Charitable Foundation, the NWHM launched a new website with advanced content capabilities, interactive learning modules, revamped curriculum lessons, online exhibits, and optimized mobile content.
A fifth and popular method consists of the Civil War and Suffrage walking tours. These memorable treks take participants around Old Town Alexandria and in D.C. to visit landmarks where information is shared about women in the Civil War who lived on the edge to alter the course of history. These entertaining walks are open to community and school groups, summer camps, and the public. Registration for the walks can be done at www.womenshistory.org for $15 per person.
The Alexandria Tour
"Women of the Civil War" lasts one hour, covering one mile, taking participants to ten notable stops in Alexandria:
1.) United Methodist Church. A hospital during the Civil War. Notable Woman: Fannie Crosby, a lifelong Methodist, blind from infancy, wrote her first hymn in 1863, later composing over 9000 additional hymns.
2.) Christ Church. A hospital during the Civil War. Women from Alexandria—African American, Caucasian, widows, single and married women—filled the roles of nurses. Notable Woman: Clara Barton performed humanitarian work when few women worked outside the home and founded the American Red Cross. Nurses wore dark clothing, so the blood wouldn't show.
3.) George Washington Townhouse. Now an Airbnb, Washington used this house as his D.C. office. Notable Woman: Sarah Tracy, an 18-year old, kept Mount Vernon safe during the Civil War.
5.) Carlyle House. Also used as a hospital during the Civil War. Notable Woman: Dorothea Dix, who served as Superintendent of Army Nurses during the war and appointed over 3,000 people to work in the medical field.
6.) Market Square on King Street. Women during the Civil War sold produce here, combined with coveted contraband items such as whiskey.
7.) Stabler-Leadbeater Apothecary Museum. Notable Woman: Mary Leadbeater, who owned this apothecary that serviced over 500 pharmacies in D.C.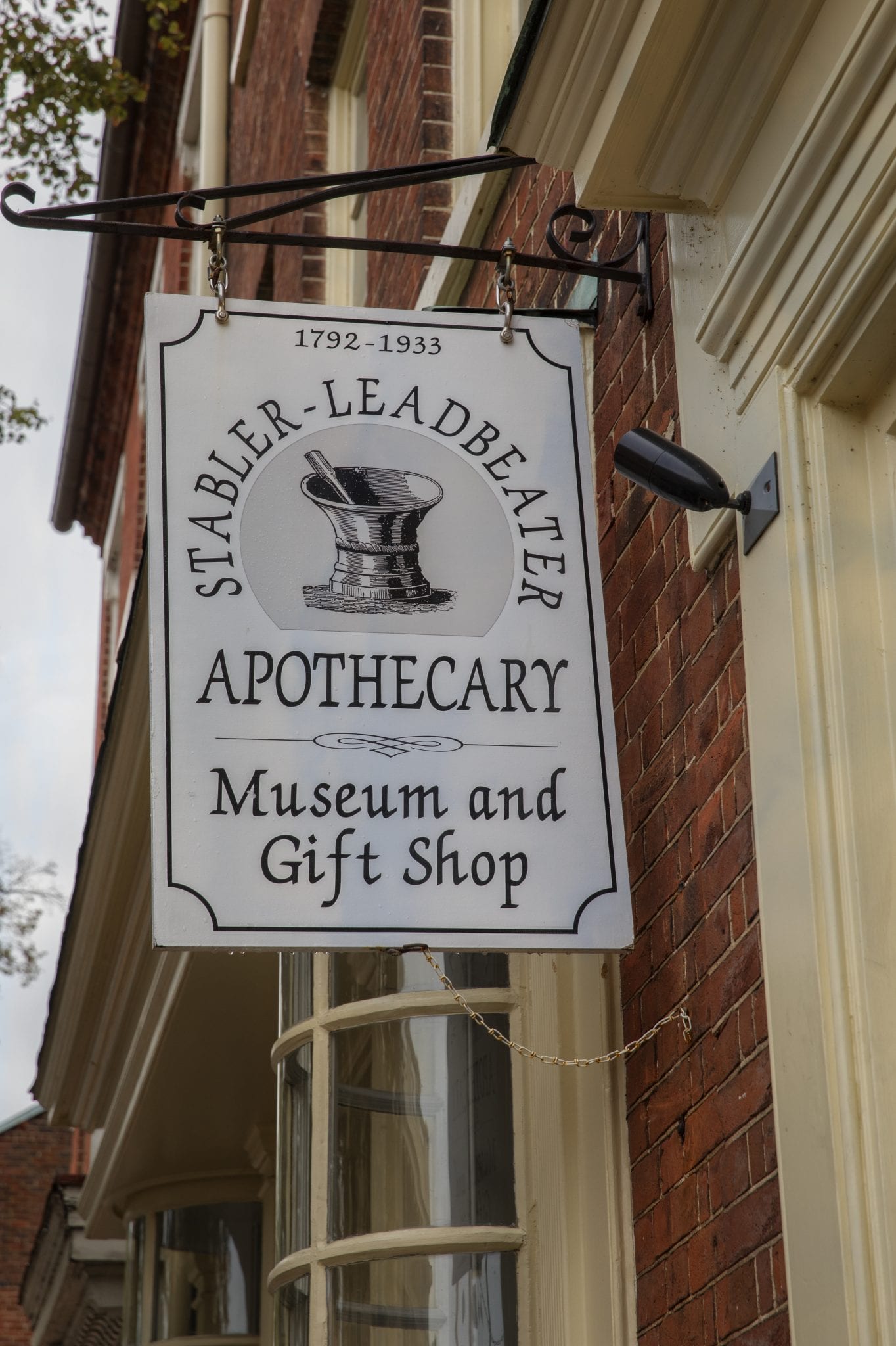 8.) Former location of Marshall House at 480 King Street (no longer standing).
9.) Beulah Baptist Church. The first African American church founded in Alexandria after Union occupation. Notable Woman: Harriet Ann Jacobs was an African American writer who escaped from slavery to become an abolitionist speaker and reformer.
10.) Appomattox Statue. At the intersection of South Washington Street and Prince Street, facing south toward Civil War battlefields, it was dedicated in 1889 to honor fallen Confederate soldiers of Alexandria. Notable Woman: Sarah Emma Edmonds, who disguised herself as a man in order to fight in the Civil War. She set the trend for women wearing menswear fashions 157 years in advance by proudly donning a man's skinny trousers. She enlisted in the Second Michigan Infantry as "Frank Thompson". Who was it who said, "Well-behaved women seldom make history?"
For more information subscribe to the NWHM newsletter. Watch for developments on the new museum. As the NWHM Board Chair Susan Whiting has said, "One day soon, the stories of great women and their accomplishments will inspire all visitors to our nation's capital. Anything short of a physical museum on or near the National Mall continues to underrate, undervalue, and under-recognize women's roles, accomplishments, and contributions to our country. With additional support, we will ensure that women are a deserving part of our nation's history."