Z Womens Turn
Saving Lives in Our Own Community
The National Breast Center Foundation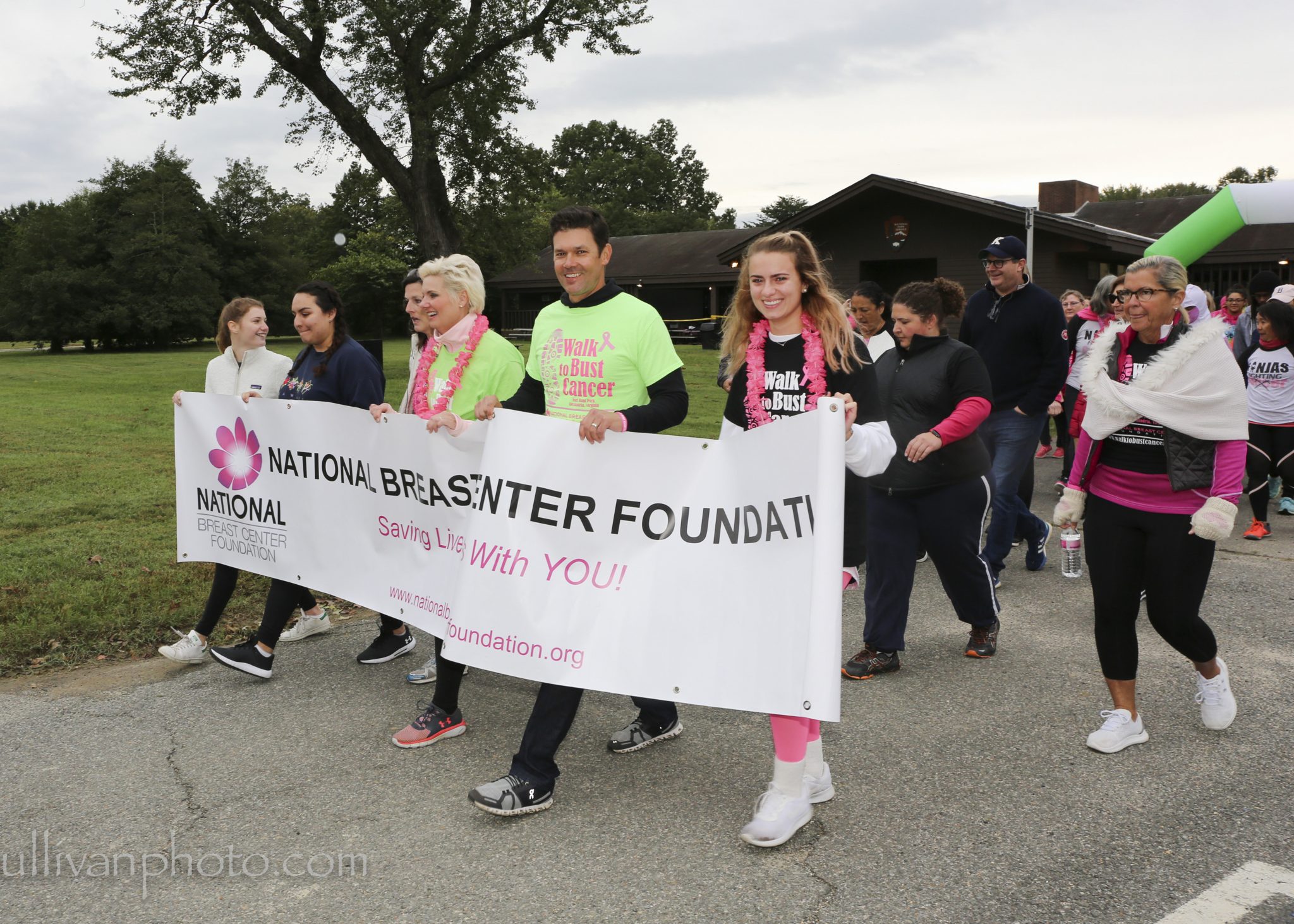 By Martha Carucci
ALEXANDRIA,VA- Every day we are looking for a cure for cancer. In the U.S., more than 250,000 women are diagnosed with breast cancer each year, and while the survival rate has increased over time, there are still around 50,000 women dying from breast cancer each year. Our wives, mothers, sisters, and daughters. There are many more who undergo months of intense treatment, including surgery, chemotherapy, and radiation, that can have a lasting impact on their well-being.
The hope for a cure lies in many areas. First, there's always a benefit for early detection. In 2019, the best path to a good outcome is to diagnose breast cancer at the earliest stage possible. Research and new treatments are equally important, but early diagnosis is critical and, for the time being, that means appropriate screening. One of the biggest issues we face in the Metropolitan D.C. area is late stage diagnosis and high mortality from breast cancer, which largely results from lack of screening and access to care.
Alexandria resident and renowned breast surgeon Dr. David Weintritt is well aware of the challenges women (and men) with breast cancer face. In 2014 he founded the National Breast Center Foundation to focus on improving access to care and exploring new technology for all women, regardless of their background or ability to pay.
"It's about taking donations and turning them into direct care for patients," Dr. Weintritt says. "We aren't raising money just for awareness. We are raising money to make an impact on lives by providing options that women have never heard of, giving women with little or no means of access to the best care on the planet, and using new technology to personalize the treatment of breast cancer."
In 2010, the Centers for Disease Control and Prevention (CDC) launched a program called Healthy People 2020 with four main goals:
First, to attain quality of life and longevity free of preventable disease. Second, to eliminate disparities in access to health care. Third, to create environments that promote good health. Fourth, to promote quality of life and healthy development across all life stages.
Healthy People 2020 tracks 1,300 objectives organized into 42 topic areas, but the NBCF has just one objective: to reduce mortality from breast cancer by providing timely screening and access to better care.
However, understanding that barriers exist and finding ways to remove them can be a difficult task. The best technology in the world is only useful for those who have access to it, and one of the major barriers exists in medically underserved racial/ethnic minorities who are uninsured. That's why NBCF and Nueva Vida (New Life) are collaborating to change those statistics and assure quality access to health care.
Nueva Vida was founded in 1999 by Latina breast cancer survivors to fill the gap for bilingual services in the Central and South American immigrant community in the DMV. It is a community-based nonprofit organization that provides competent, culturally sensitive services to inform, support, and empower Latinos whose lives are affected by cancer, and to advocate for and facilitate timely access to state-of-the-art cancer care, including prevention, screening, diagnosis, treatment, survivorship, and end of life care.
"The partnership between NBCF and Nueva Vida has literally meant the difference in life or death among our clients who had nowhere to turn," says Dr. Laura A. Logie, Director of Research at Nueva Vida. "Dr. Weintritt and Martha Carucci have been instrumental in providing life-saving treatment for countless vulnerable Latino women."
In 2016, NBCF started the Walk to Bust Cancer to bring a breast cancer walk back to the Alexandria area. The walk has grown from 400 participants to nearly 800 in just 4 years. In 2018, the Walk to Bust Cancer raised over $80,000 to help women here in our own community. The foundation also started Swing to Bust Cancer in 2017, a golf tournament fundraiser to raise awareness and funds.
To learn more about NBCF, its mission, and how you can help, go to www.nationalbreastcenterfoundation.org.
Saving Lives Starts with YOU!