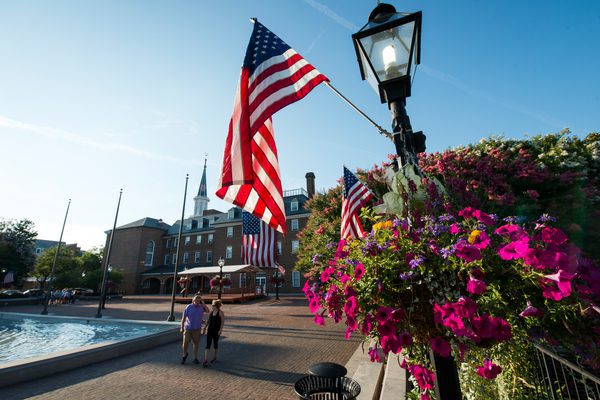 ALEXANDRIA, VA – The City of Alexandria entered the third phase of reopening on July 1. City operations are slowly resuming with modifications in place to stop the spread of coronavirus. Here are some things residents need to know.
Farmers Markets
Beginning July 4, farmers markets in Alexandria will be permitted to resume on-site transactions, on-site food preparation and non-food vendors. Customers are strongly encouraged to wear face coverings and use pre-ordering and no-contact payment options when available. Market Managers must continue to comply with the Operating Conditions and Market Set-up guidance, which are subject to change based on public health guidance.
Department of Parks, Recreation, and Cultural Activities (RPCA)
Most RPCA programs are now operational, with modifications in accordance with Phase Three guidelines. Outdoor picnic shelters are now open and other amenities, such as playgrounds, are open with modifications to capacity and schedules. The Interactive Fountain at Potomac Yard Park remains closed in accordance with Phase Three guidance for interactive water play features. For additional information about phased recreation reopenings, click HERE..
Libraries
Patrons may now place holds on items by logging in to their accounts HERE and scheduling curbside pickup appointments. Staff-Assisted Materials Selection (SAMS) is a service available for specific materials requests that are unavailable through the online Library catalog. SAMS may be coordinated by phone or email. Libraries will be closed on Friday, July 3, in observance of Independence Day.
ICYMI: New MacArthur Elementary Principal Makes Promise to Community