ALEXANDRIA, VA – This afternoon the organizers of the Old Town Festival of Speed & Style announced that the event, scheduled to take place Sunday, September 6, has been postponed because of public health concerns.
The second annual single-day, free event, presented by Burke & Herbert Bank, was set to bring-in more than 100 rare and unusual supercars and vintage motorcycles from around the world for up-close viewing enjoyment, spanning across the lower blocks of King Street near Old Town's waterfront. The Festival was also set to feature a fashion demonstration presented by the Old Town Boutique District in which boutiques showcase styles from the themed cars on display.
"After careful consideration, the Old Town Festival of Speed & Style Board of Directors have made the difficult decision to not move forward with the re-scheduled September event," said Festival founder and chairman, Rick Myllenbeck. "Our number one focus has always been on the community – generating visibility for the city, foot traffic for businesses, funding for local charities and a fantastic event for residents. Taking everything into account, we feel that this decision also supports that focus – which now includes keeping everyone safe and healthy during these unprecedented times.
"That said, we look forward to coordinating a fantastic event next May, as well as doing various micro-events between now and then," said Myllenbeck. "These micro-events will allow us to continue to raise funds for our selected charities while doing some fun car-oriented outings in the area. Stand by, as more information on that will be forthcoming shortly."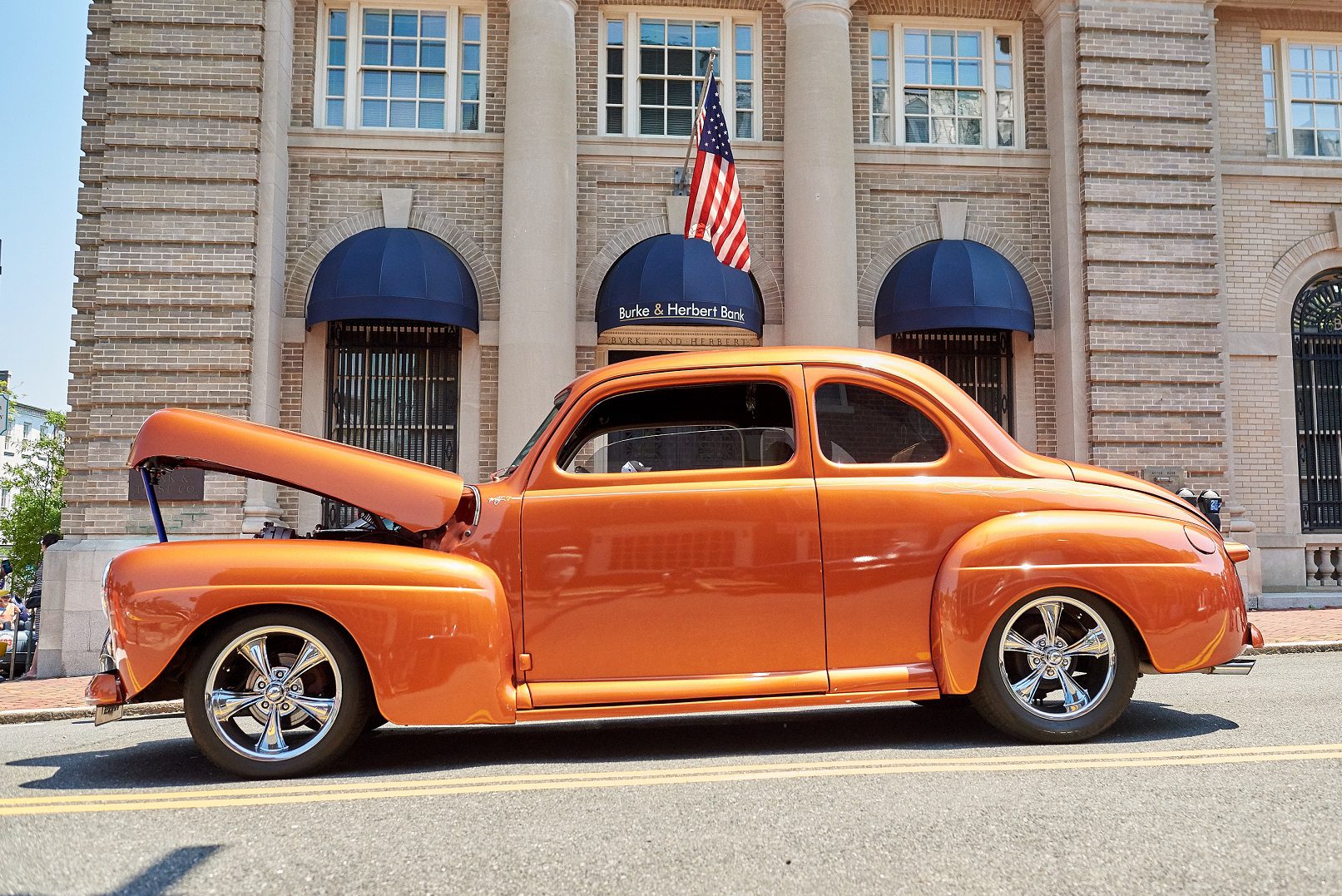 Proceeds from this year's Old Town Festival of Speed & Style were slated to benefit the USO Metro Washington – Baltimore, and ALIVE!, an Alexandria-based non-profit which provides short-term to long-term support for those less fortunate in the community. The Old Town Festival of Speed & Style, which is a 501(c)(3) non-profit organization, has already donated $6,000 to both charities because of this extraordinary time of need.
Pending City of Alexandria approval, the event is now scheduled to take place in May 2021.
About Burke & Herbert Bank
Burke & Herbert Bank, established in 1852, is the oldest bank in the Commonwealth of Virginia and the oldest continuously operating bank in the Washington, D.C. area. The Bank offers a full range of personal and business banking products and services designed to meet customers' banking, borrowing, and investing needs. Burke & Herbert Bank is headquartered in Alexandria and operates 25 branches in Northern Virginia. Member FDIC Learn more at burkeandherbertbank.com.
About Old Town Festival of Speed & Style
The Old Town Festival of Speed & Style brings together exquisite cars and motorcycles, with enthusiasts of fashion, art, music, and style, to create a one-day festival of good energy and fun. It celebrates the heart and spirit of the Alexandria, VA community and highlights the elegance and style of Old Town. The Festival is organized and produced by a group of local vintage car collectors, experts, and enthusiasts who volunteer their time. The Old Town Festival of Speed & Style is a 501(c)(3) non-profit organization chartered to generate funds to be donated to charitable organizations – both local and national.

2020 Charity Recipients
USA Metro Washington-Baltimore – Mission: The USO strengthens America's military service members by keeping them connected to family, home , and country, throughout their service to the nation. Learn more https://metro.uso.org/.
ALIVE!: Founded in 1969, ALIVE! is the largest private safety net for the needy in the city of Alexandria, VA, addressing short-term to long-term needs for those less fortunate in the community. Learn more at https://www.alive-inc.org/. 
ICYMI –Experience Creativity: Torpedo Factory Art Center Hosts Interactive Work by Melanie Kehoss