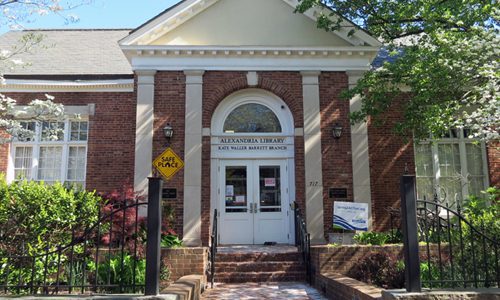 ALEXANDRIA, VA – The centennial of the American woman's right to vote and the
importance of fair and free elections will be recognized by Alexandria Mayor Justin M.
Wilson, when he issues a formal proclamation celebrating the 100th anniversary of the
19th Amendment.
The proclamation will be issued on August 18 – the day of the ratification of
the Amendment in 1920, which guarantees voting rights for American women.
Event Details
Event: City of Alexandria Mayoral Proclamation, "The 100th Anniversary of the 19th Amendment"
Location: Kate Waller Barrett Branch, Alexandria Public Library Steps (outdoor ceremony)
Date: Tuesday August 18, 2020
Time: 5 p.m.
The proclamation will be read on the library steps with social-distancing measures in place. Masks wearing will be required for all who attend.
The event is sponsored by Alexandria Celebrates Women. The nonprofit volunteer group, according to a press release, recognizes the accomplishments of all Alexandria women, "past, present, and future."
It should be noted that Kate Waller Barrett, for whom the library branch is named, was a leading social activist and champion for women's voting rights. Barrett lived in Alexandria in the late 19th century.