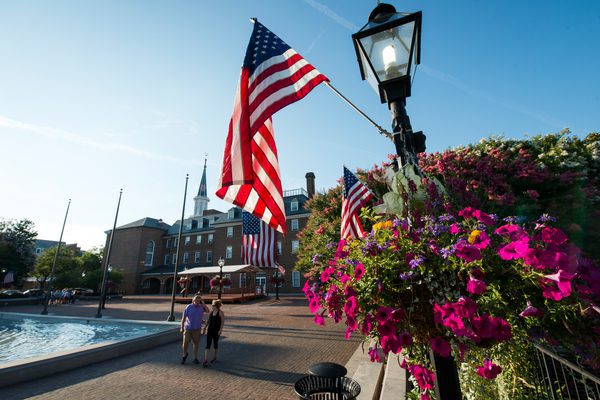 ALEXANDRIA, VA-The City of Alexandria is slated to receive roughly $59.4 million from the $1.9 trillion stimulus bill, which President Biden signed on March 11. The amount will be awarded in two payments set for May of this year and May of 2022. The funds must be used by Dec. 31, 2024.
"On behalf of all Alexandrians, I want to share my heartfelt gratitude to Senator Warner, Senator Kaine and Representative Beyer for their assistance in achieving this legislation," Alexandria Mayor Justin Wilson said. "The assistance from the American Rescue Plan will help our residents and business community in many ways over the coming years and will certainly expedite our recovery after the devastating economic and personal impacts of the last year. We will continue to persevere together, and this aid will help to see us through to the other side of this global pandemic."
The funds can be used in the following ways:
1) To respond to the COVID-19 public health emergency. Assistance to households, small businesses, nonprofits, and industries (i.e., tourism, travel, hospitality), is permitted.
2) To support the the work and services of local government
3) To invest in water, sewer, and broadband infrastructure
In addition to the above regulations, it is likely that others will provide further definition regarding scope of use. This could mean, for example, that Alexandria City Public Schools programs and public transit receive funding.
The city plans to work with the Alexandria Economic Development Partnership and visit Alexandria to decide how to most appropriately spend the funds. Community input is welcome. The process for the development of a spending plan and a timeline of usage will be presented to City Council on March 23.
ICYMI: CVS Locations in Alexandria Now Distributing COVID-19 Vaccines