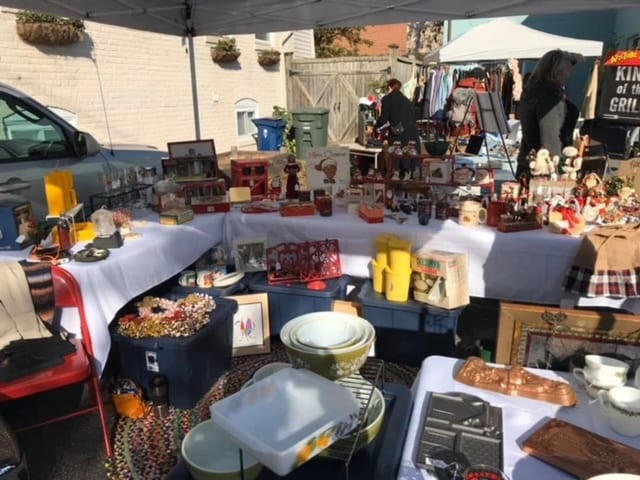 ALEXANDRIA, VA-The Del Ray Vintage and Flea Market is set to return Saturday, April 10. Founded by Lauren Fisher and Amy Eggers in 2019, the market will occur monthly until December.
Fisher and Eggers share a love of vintage items, antiques, and uprecycled items. A press release describes the Del Ray Vintage and Flea Market as "a community tradition."
Eggers enjoys being able to find new items and selling her own for others to cherish.
"My aesthetic changes often so the flea market is the perfect place to source new decor and home accessories with character,"she said.
Following COVID-19 safety measures, the market will be held in two open-air lots at 1900 and 1804 Mt. Vernon Avenue. The setting will allow plenty of space for Alexandria vendors as well as others throughout Northern Virginia. Food, live music. and appraisals will be offered.
The market added on-site appraisals in late 2019.  Monika Shciavo, a Del Ray resident, is bringing back her "Trash or Treasure" appraisal table. The Z-TV LIVE! network airs a show by the same name, where Schiavo discusses appraisal techniques and more. Market visitors are welcome to bring items for appraisal – no appointment necessary.
Check out the Del Ray Vintage and Flea Market on Facebook and Instagram.
ICYMI: Alexandria Allotted $59 Million From New Stimulus Bill