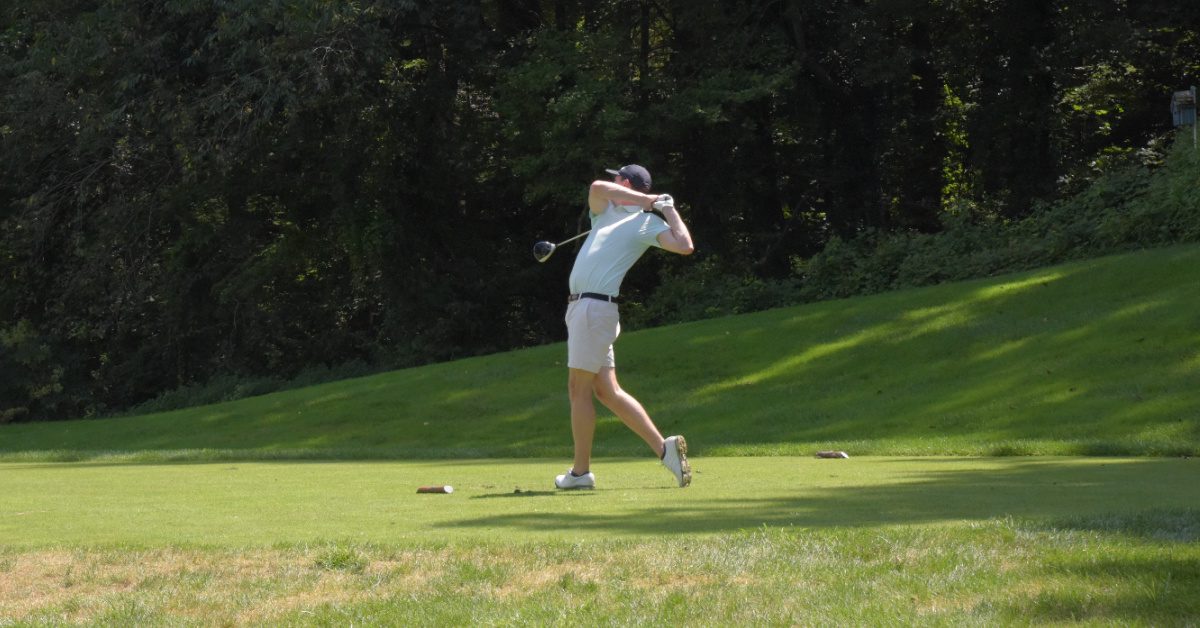 ALEXANDRIA, VA–Sunrays illuminating green, water rippling, leaves rustling, all ingredients for a perfect day on the golf course.
On Monday, August 30, the 2021 Alexandria Chamber of Commerce Golf Classic was a chart-topper. "This year we had record attendance," writes Lovie Patish, Director of Events & Sponsorship for the Chamber, "with 104 golfers making their way around the course."
The Golf Classic was presented by MGM National Harbor, joined by 24 sponsoring organizations, chaired by Adam Froemming of TopGolf National Harbor, and hosted by Springfield Golf & Country Club.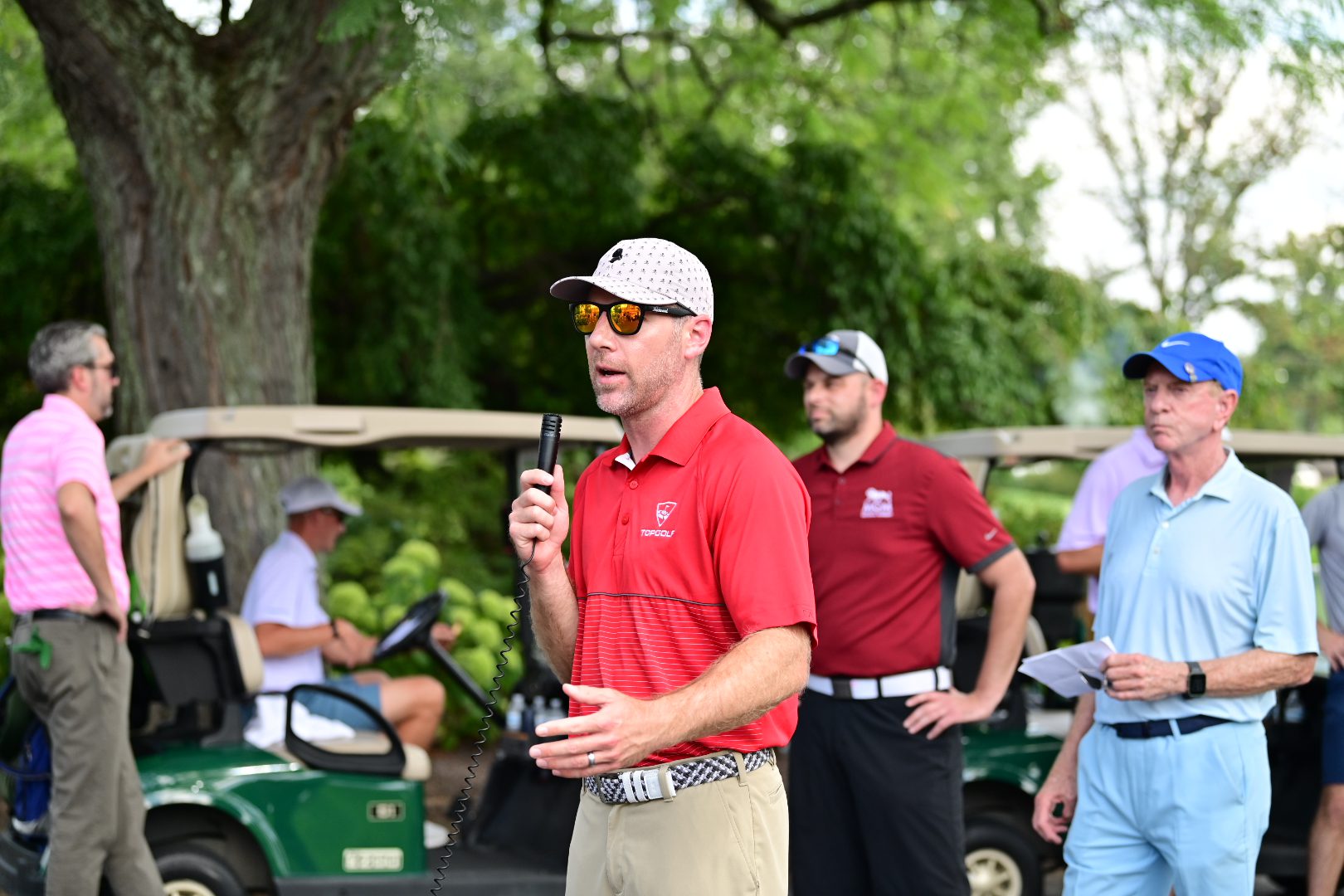 "MGM has sponsored us, so we are thankful to them and to everyone who is playing and everyone who sponsored today," notes Chamber President Joe Haggerty.
Originally scheduled for August 23, the Golf Classic was postponed due to rain. Finally, on August 30, all teams grabbed their golf clubs and hopped on their carts for some healthy competition and networking.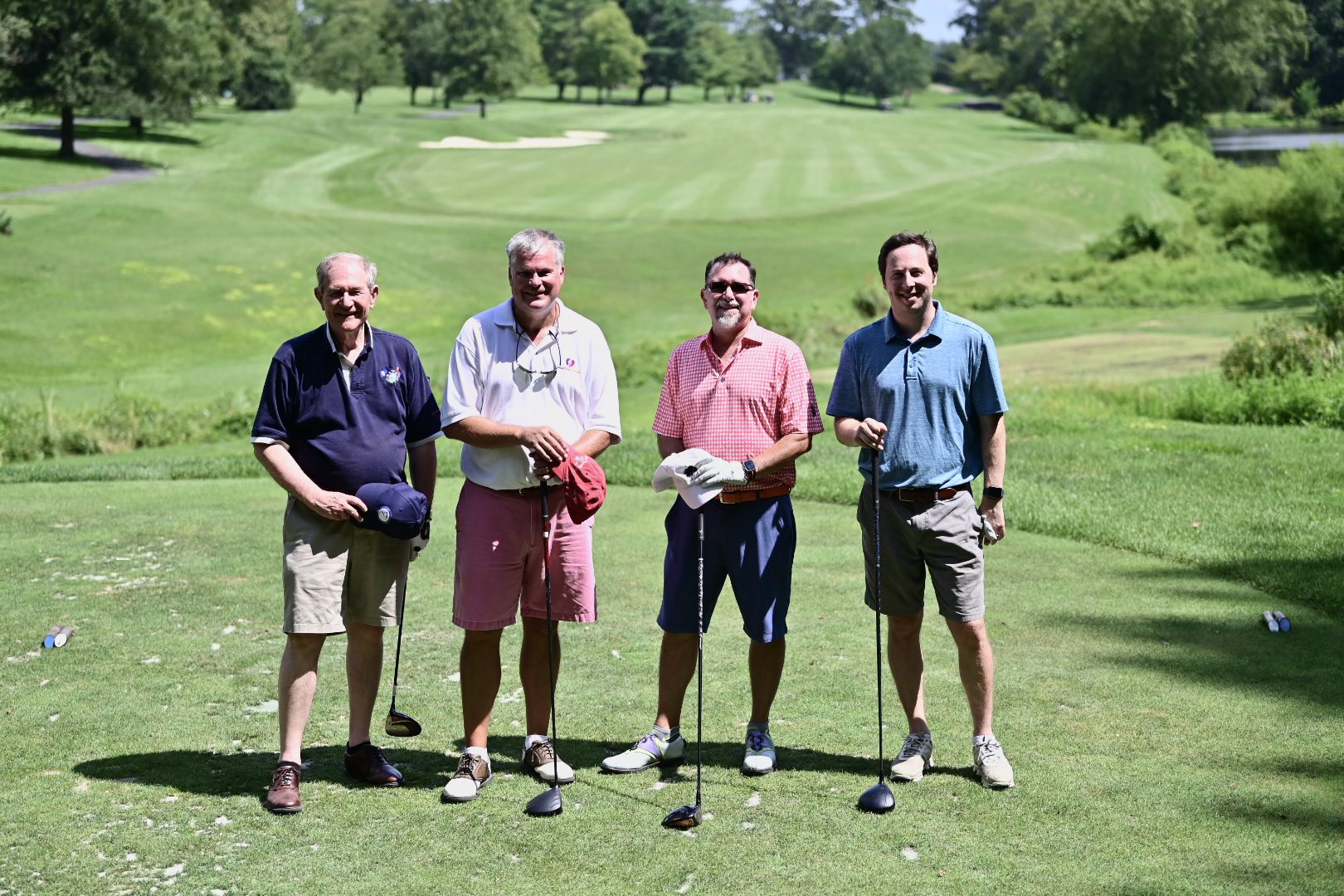 Chamber President, Joe Haggerty, says, "The chamber is all about supporting business and cultivating community. There's a lot of networking and a lot of people who want to meet each other here. We are very happy that the weather has cooperated, and that people are here. All of our foursomes showed up. It's going to be a great day."
Returners and newcomers were all welcomed to the classic, but it was newcomer team Guaranteed Rate who took home first place. Coming in a close second was Wiygul Automotive, and Blue Team—composed of individual registrants—finished third.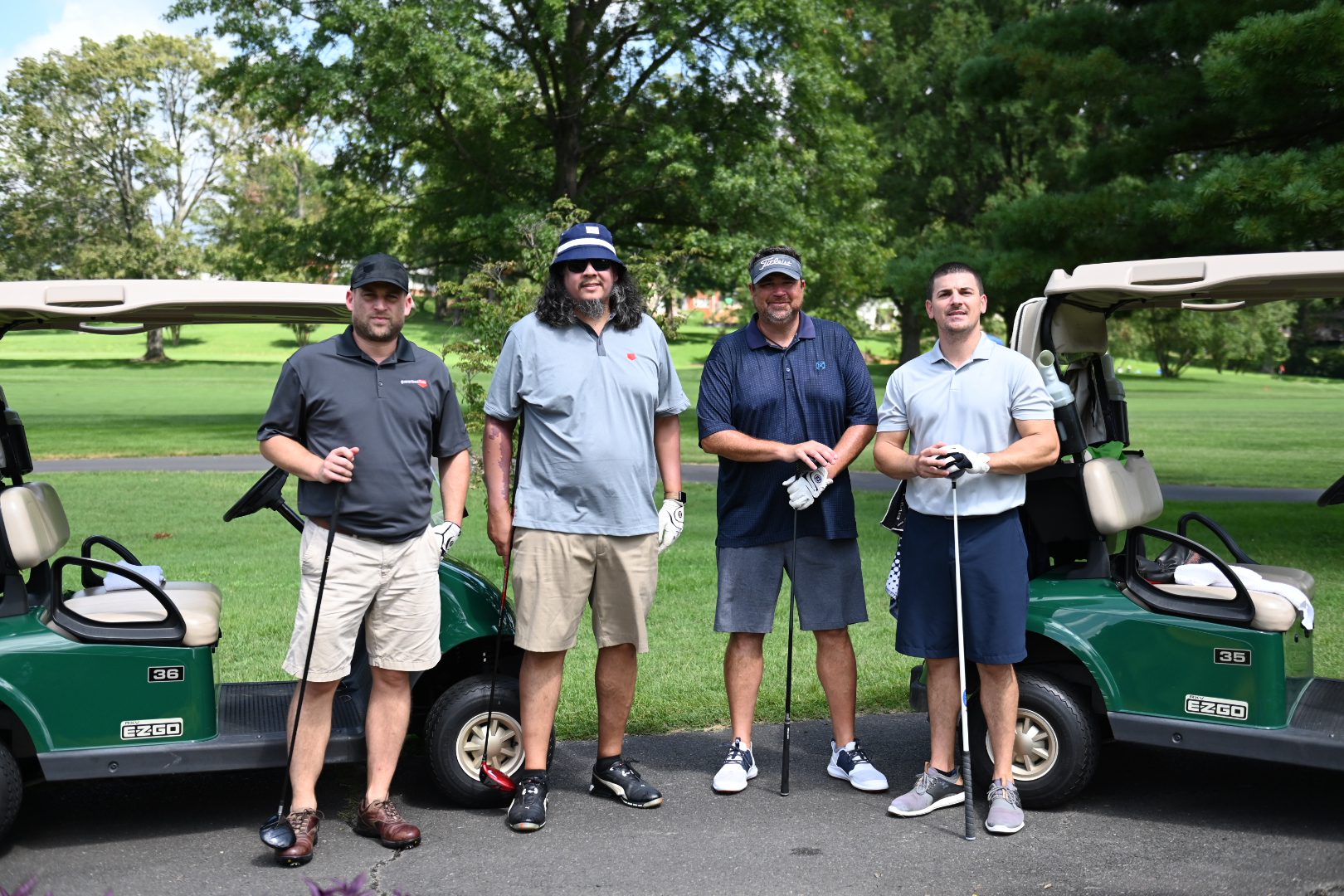 Haggerty and Zebra Publisher Mary Wadland even teamed up to take on the course.  "My game is going pretty well," notes Haggerty, "and Mary is playing very well, too. We are having so much fun."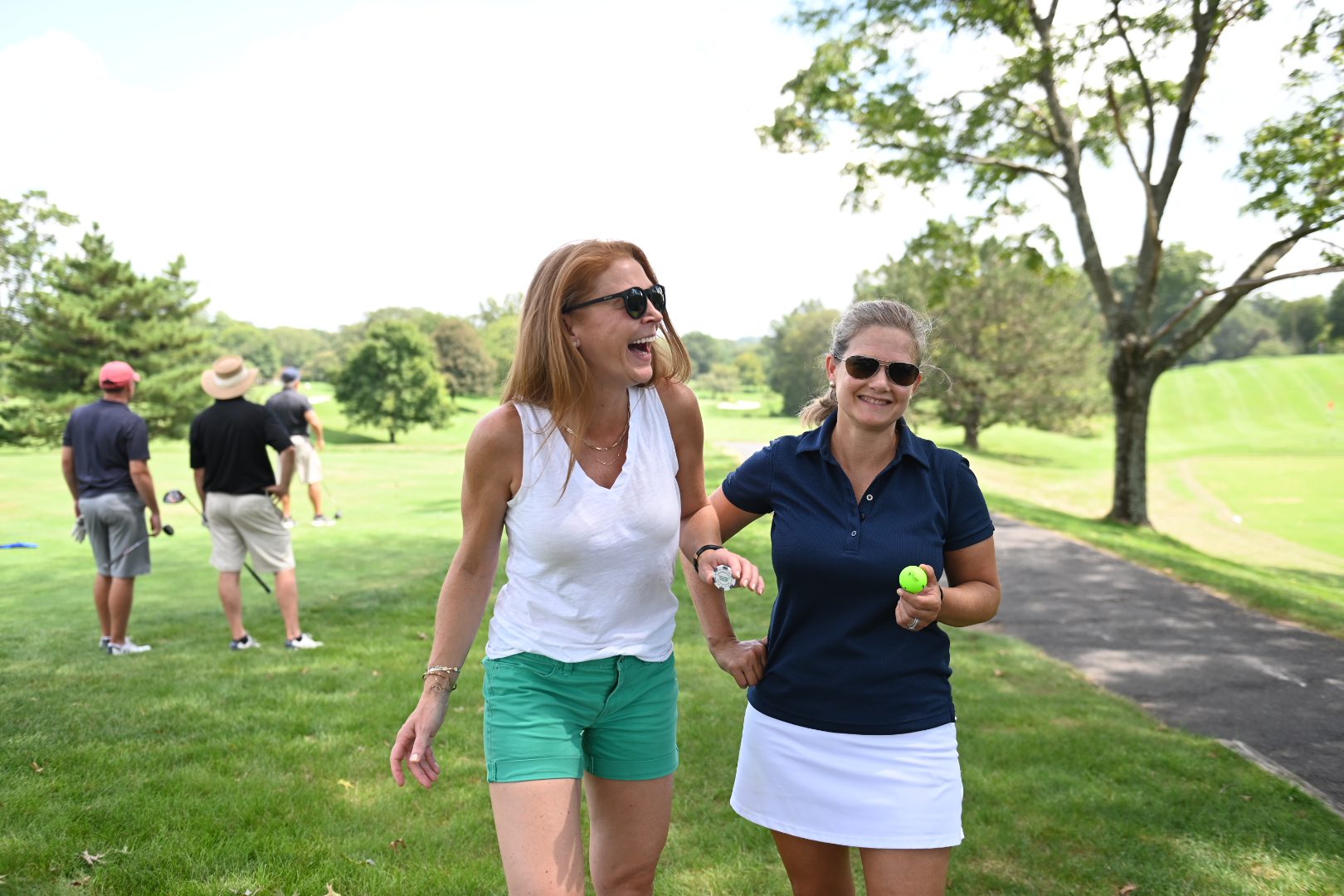 The luncheon and competition were held outside, in order to maintain safety for all participants.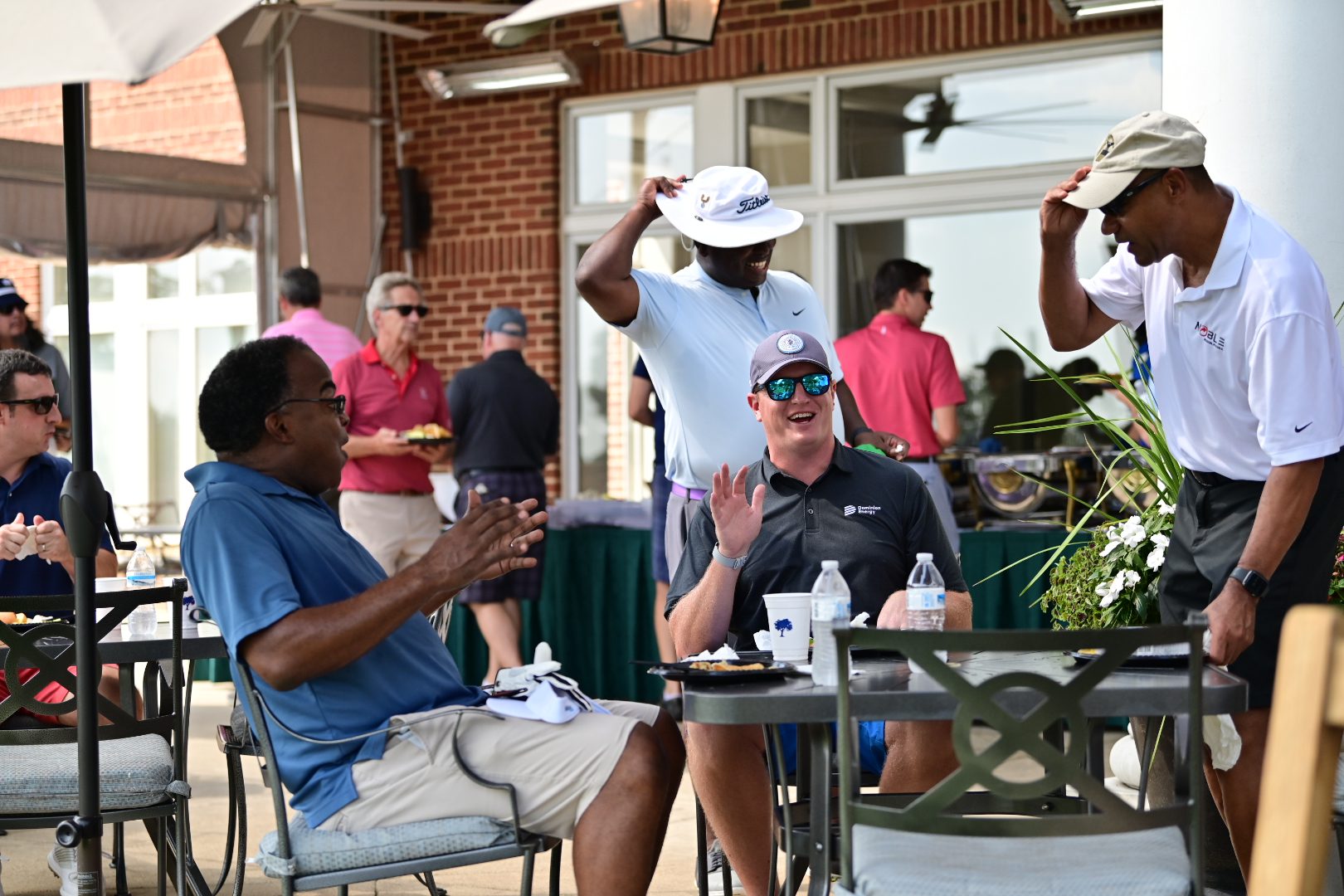 Haggerty concludes, "We are very happy to be out and to be outside and just having a great time."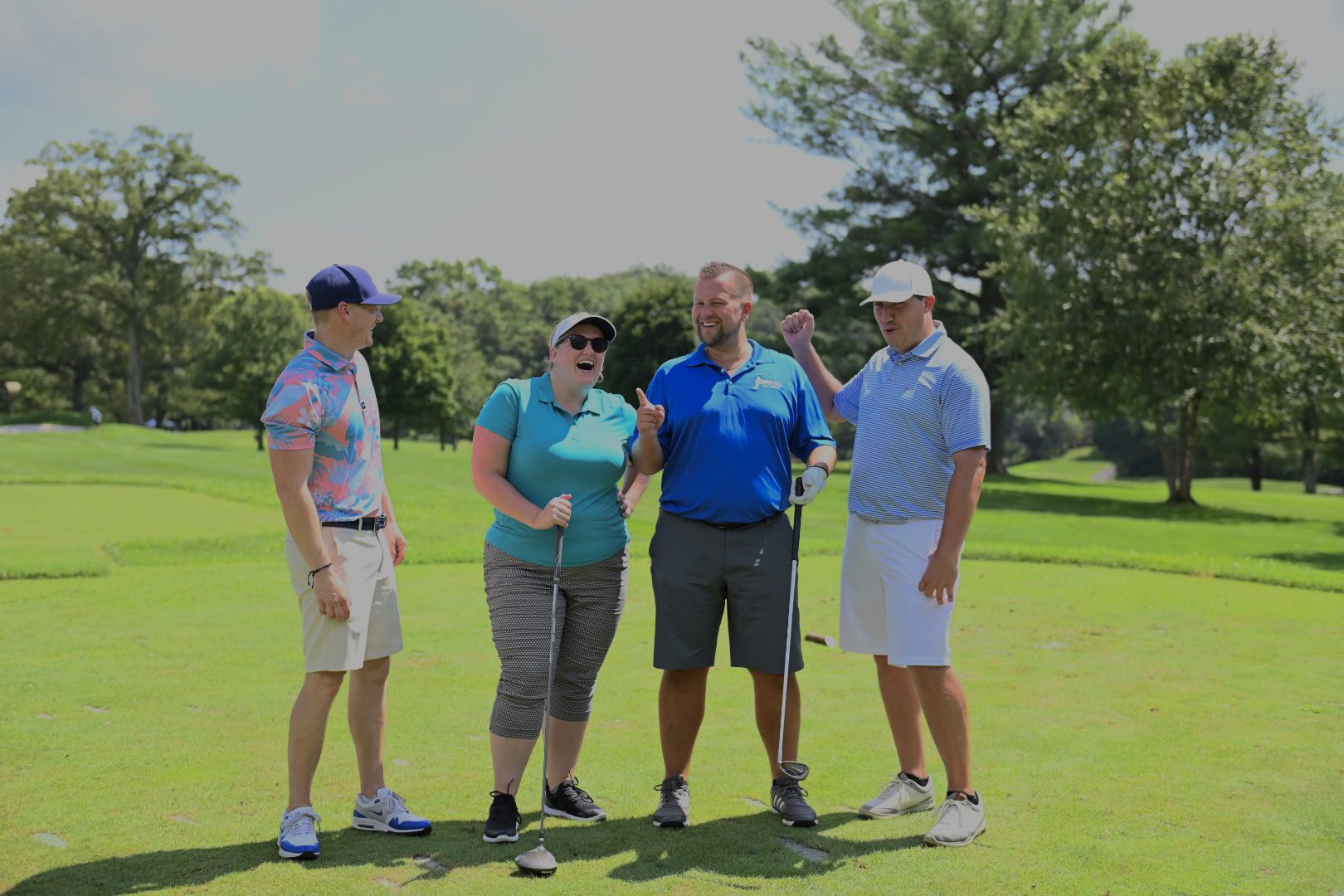 Full list of sponsors:
Scroll down for a full slide show from the 2021 Golf Classic. (All photos Grace Billups Arnold)