Community News
Alexandria City Council Considering Five-Cent Plastic Bag Tax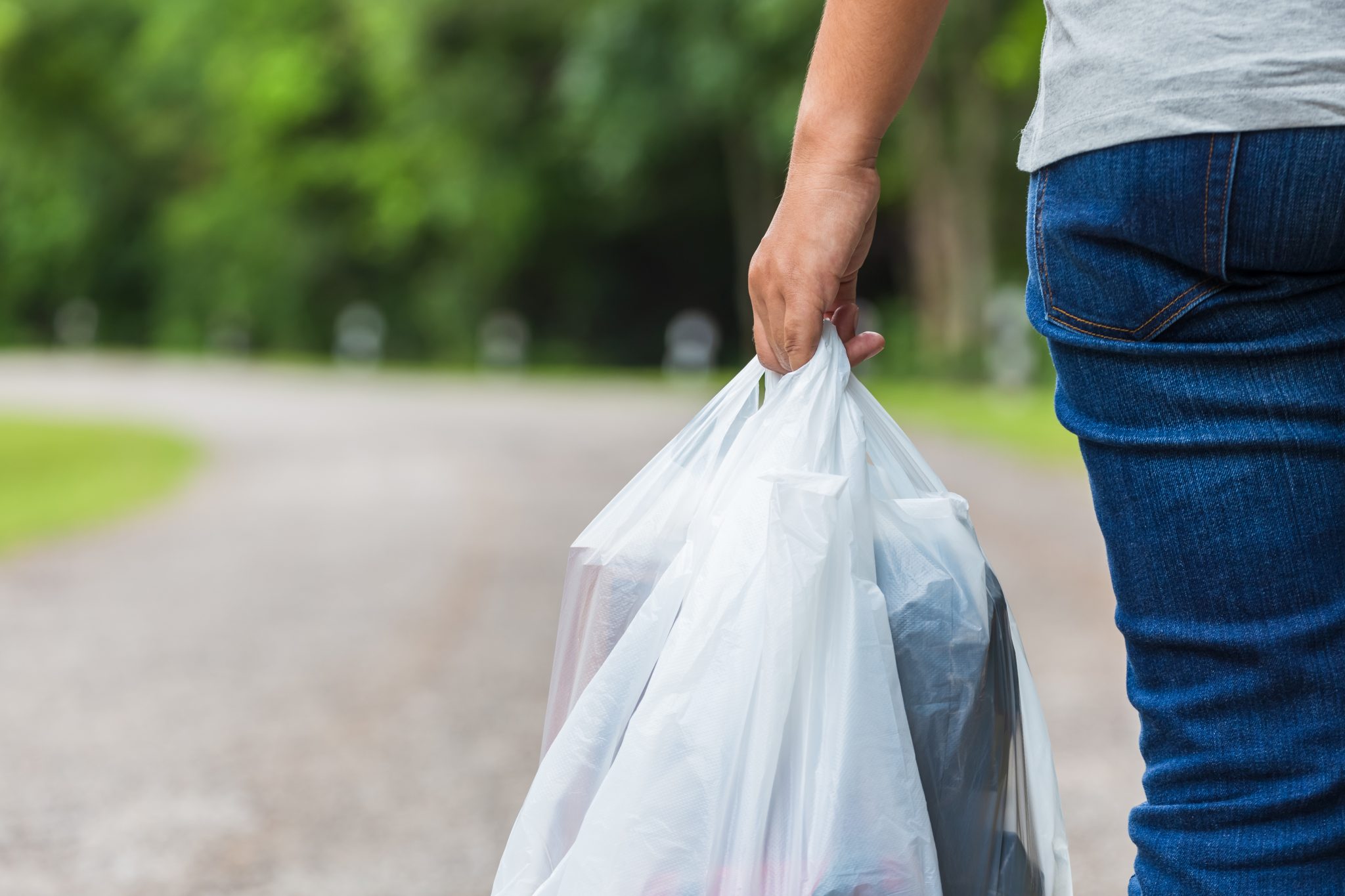 ALEXANDRIA, VA – According to a City press release this morning, the Alexandria City Council will consider an ordinance to implement a five-cent local tax for disposable plastic bags offered at grocery, convenience and drug stores. This tax would be charged for each bag provided at checkout.
The collected tax may be used for environmental cleanup; educational programs designed to reduce environmental waste; pollution and litter mitigation; and reusable bags for recipients of Supplemental Nutrition Assistance Program or Women, Infants, and Children Program benefits.
According to state law, the five-cent tax would not apply to the following:
Durable plastic bags at least four millimeters thick that are designed for multiple reuse;
Plastic bags used to contain or wrap meat, fish, poultry, produce, ice cream, unwrapped bulk food, or perishable food;
Plastic bags used to carry dry cleaning or prescription drugs;
Plastic bags sold for garbage or pet waste
A virtual public information session on the proposed plastic bag tax will be held Wednesday, September 8, from 7 to 8 p.m. The session will include an overview of the proposed plastic bag tax, a review of frequently asked questions, and an opportunity for stakeholders and members of the community to provide input or ask questions.
City Council will receive a first reading of the proposed ordinance at their legislative session on Tuesday, September 14, at 7 p.m. A public hearing will follow on Saturday, September 18, at 9:30 a.m. If adopted, the proposed tax would be effective January 1, 2022.
In 2017, the proposed tax was identified as an approach to reduce the negative impact that plastic bags have on the natural environment during public engagement efforts to develop the City's 20-year WasteSmart Strategic Plan and its Environmental Action Plan 2040. In May 2021, the City contacted businesses that could be affected by the proposed plastic bag tax to provide information and request feedback. Per state law, affected retailers will be able to retain two cents for every five cents collected until January 1, 2023, and one cent per plastic bag after January 1, 2023.
Visit the City's Plastic Bag Tax webpage to register for the virtual information session, get answers to frequently asked questions, and learn more about the proposed plastic bag tax.
RELATED: Alexandria Coast Guard Picks Up 75 Pounds of Plastic Waste in Four Mile Run Park