Z the People
Zebra Misc
Z the People – Len Garon, a Not-So-Starving Artist
One Alexandria artist stands firm in his denial that starving artist is the only existence any artist is destined for.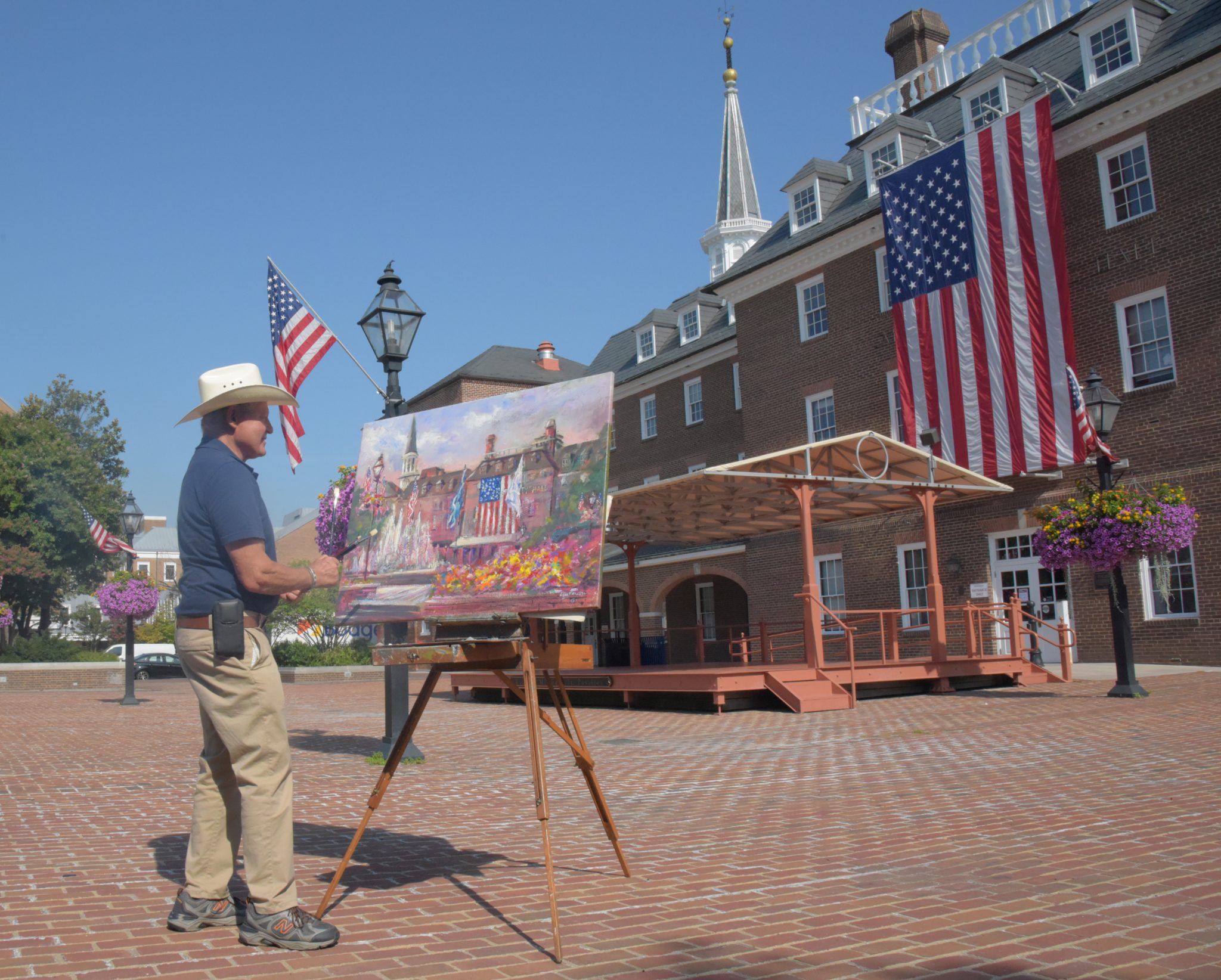 Alexandria, VA – While somewhat romantic and mysterious, the idea of the starving artist is an age-old trope that has been disproven time and time again. One Alexandria artist stands firm in his denial that this is the only existence any artist is destined for.
Born in Pueblo, Colorado, in 1945, Len Garon always had a proclivity for the paintbrush and pencil, but it would be decades before he pursued art as a profession. "I was destined to go to college," says Len. So after high school, he attended a local college in Pueblo for one year in 1964. He then applied to the Merchant Marine Academy but was rejected based on allergy shots he used past the age of 12.
So back to college he went, the University of Colorado, Boulder. While earning his Bachelor's degree in political science and economics in 1967, then a Master's in public administration in 1969, Len still dabbled in art, using it to pass time and relieve stress.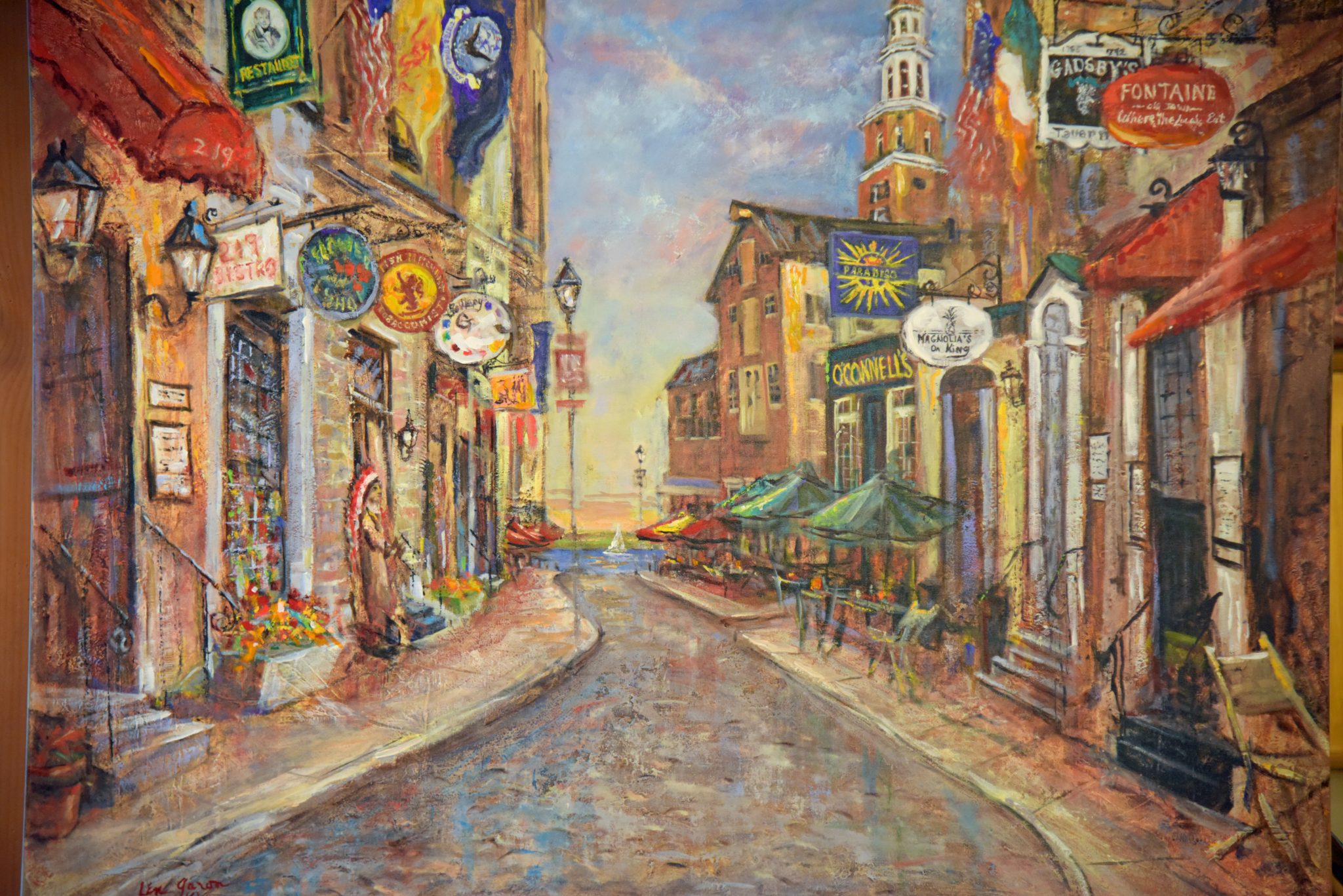 After college, Len became a hospital administrator from 1969-1972, which is not your typical artist's starting career. "I never ran into a hospital administrator named Leonard or Leonardo," he jokes, "so I figured I better change my profession."
While working at the hospital, Len also worked at changing his mindset and his lifestyle to change his career. In 1972, he took a seminar at the hospital on positive thinking and how to deal with stress.
"I had a lot of stress; I was a stressful person. This was a weekend seminar that changed my life," he says. "You don't get positive thinking, you don't get believing in yourself, and you don't get stress management in school." In 1974, Len moved to Alexandria, where he and his wife started building a family. Their son Jason was born in 1980; their daughter Stephanie in 1983. Of course, with a family comes feeding, clothing, and providing; with providing comes money, and with money comes doubt.
"I grew up with the paradigm that you can't make money doing art," says Len. "But then I started studying with the artists who were indeed making a living. Learn from the best to become the best, you know. I've looked back a couple of times wondering, is this still possible? Can I still do this? But when my son was in high school, he told me, Dad, go for it. You're doing it, and you love it.
"Part of my doubt was guilt. Am I taking away from my family by pursuing my dream? Then my family helped me answer that. I think people should pursue their dreams," he adds.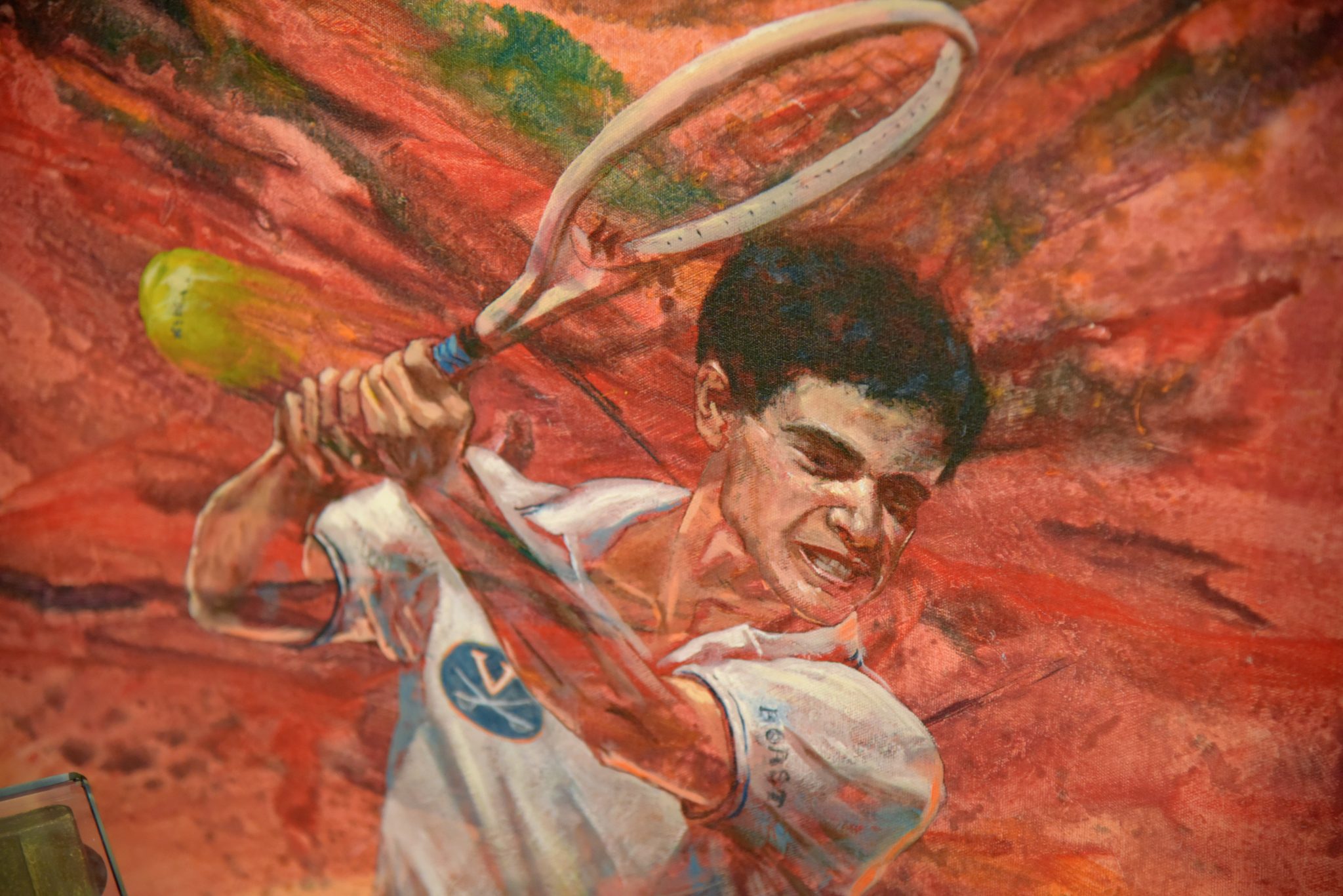 Len continued to pursue his dream. In 1988, he attended a workshop in Cleveland, Ohio, where a publisher of American Artist Magazine would be instructing. Being the go-getter he is, Len contacted the publisher beforehand to introduce himself and make an impression. "When opportunity knocks, I always open the door," says Len. And this opportunity led to Len's being published in American Artist Magazine the very next year.
As with everything, to become a master, you must first be a novice. To learn to read, you start with the alphabet. Art is no different. There is an alphabet to art that one must grasp before truly being able to tell a story on canvas. Len's article in American Artist Magazine detailed his knowledge of the art alphabet, which includes the primary letter-shapes: S Curve, H, T, Ո (upside down U), and Rectangle. Within the rectangle are vertical lines, horizontal lines, diagonal lines, squares, and triangles.
With this insight, Len makes art come to life. When observing his work, one can see that he puts his soul on canvas. "My dream was to be able to make a living as an artist and create stuff people would like," he says. "To put my soul on canvas and have someone connect with that energy, for them to want it to be part of their life, to touch somebody's life."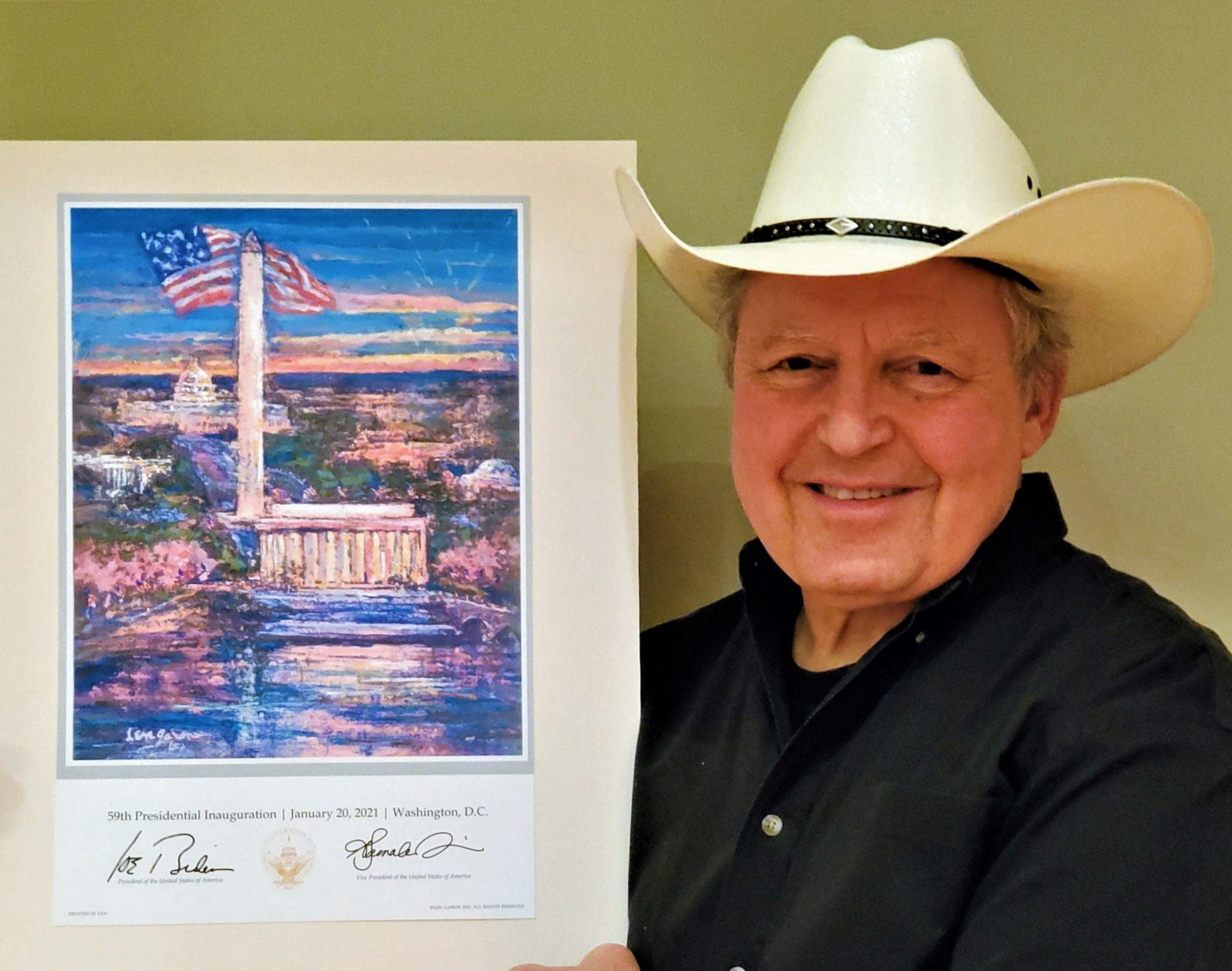 A successful artist once told Len, "Give it ten years." So that's what Len decided to do. He gave it ten years, which turned into twenty, which turned into a career, which turned into a lifetime. Today, Len's work includes live-event paintings, weddings, portraits, murals, life events, sports, scenery, custom commissions, and more.
Len has been a full-time artist for 45 years now. His work is featured across Alexandria. He has two murals, The KiSMET Mural at Imagine Artwear on King Street and the West End mural Time Travel at Pickett and Edsall Roads. Time Travel is the longest mural in the greater D.C. area (100 yards to be exact—the size of a football field). His paintings are highlighted at the Royal Restaurant and Café. He does shows, galleries, and commissioned pieces as well. You can contact Len at his website, lengaron.com.
A Few Facts about Len Garon, Artist
Hobbies: There is a quiet side of me where I like to be alone in my creative zone. I paint to music. I try to paint music visually in my paintings.
Fun Fact: I have my 5th Black Belt in Kenpo Karate and Judo
Family: Len has children and grandchildren with whom he loves to spend his time.
Favorite Quote: If you can dream it, you can do it – Walt Disney
Personal Motto: Live your passion.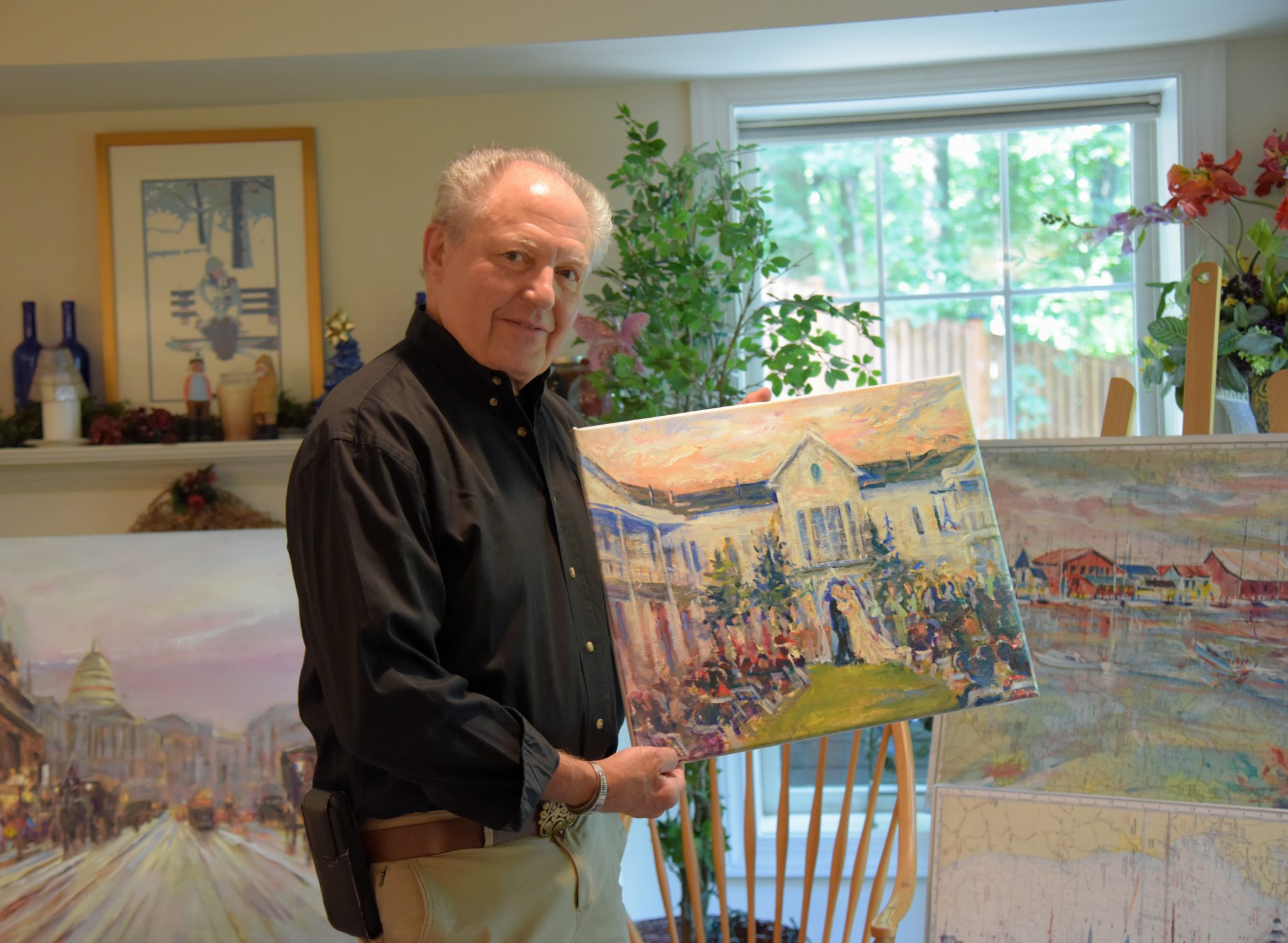 Pillars of Life:
1. Pursue my dream as a visual artist and teacher. To inspire others to pursue their dreams, live with passion, and make a positive difference on this planet.
2. I am against bullying. I am an artist of the martial arts (5th Black Belt Kenpo Karate and Judo-57 yrs of training), which I pursued as a result of being bullied.
3. I am against drugs. (My son died from drugs at 35.) Love and honor your healthy body, mind, and heart.
4. Live with love in your heart. Accept people for who they are.
ICYMI: Local Church Collects Spice Donations To Help Afghan Refugees Settle in Alexandria