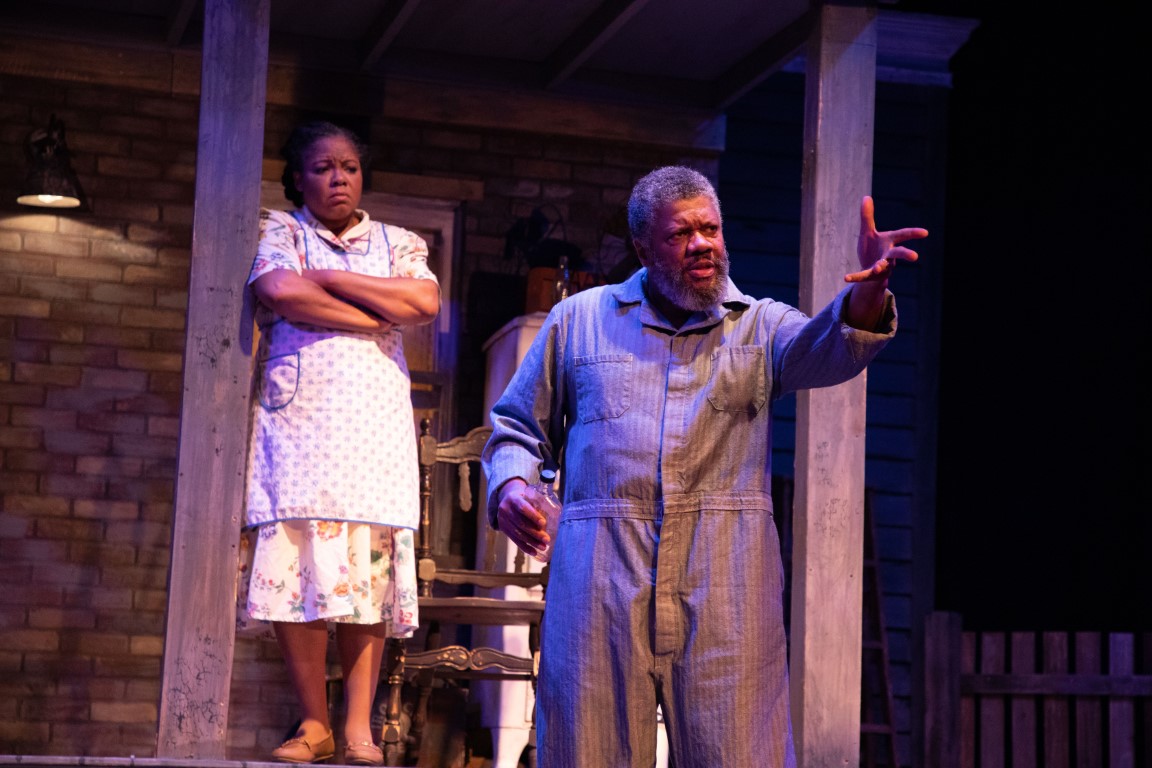 ALEXANDRIA, VA – August Wilson's Pulitzer Prize and Tony Award winning Fences opened on Broadway in 1985 with the incomparable James Earle Jones in the leading role of Troy Maxon. Since then, Denzel Washington embodied that role of a lifetime in the acclaimed feature film by the same name, and now Albert Bolden gets to walk in those immense shoes—and on LTA's stage! No small feat, that! And Albert's own daughter, Maya, portrays his daughter beautifully in this production.
Albert Bolden and this well-chosen cast and crew have to give us Pittsburgh in the segregated 1950's through their voices, clothes, set, music, and lighting. And they do it! Troy Maxon is a former star of the Negro baseball leagues who now works as a garbage collector. He was excluded as a Black man from the major leagues during his prime, and his disillusionment spills over into his relationships with his wife, his two sons, his friend and champion, Bono, and his young daughter.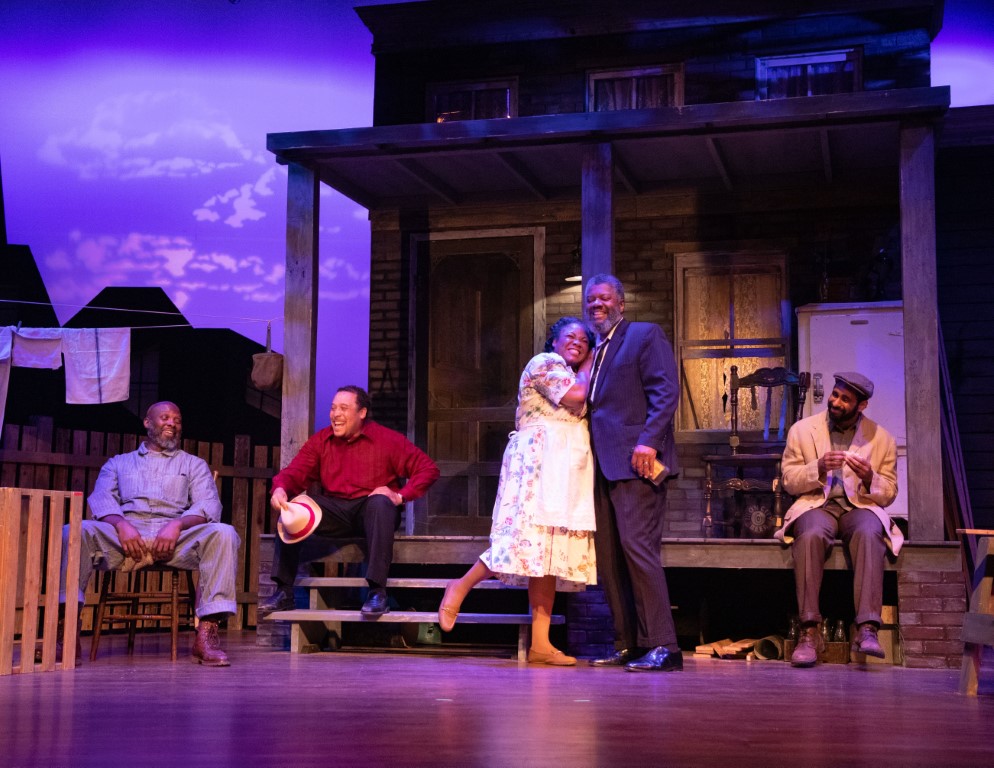 Opening Night when I saw this production, it still had slight problems with dropped lines and some occasional hesitations in long speeches. I'm certain that all that has long since been smoothed out and the entire production is as rich and beautiful as August Wilson intended it.
First All-Black Cast at Little Theatre
Have I mentioned that this is this very first all-Black cast in the history of Little Theatre of Alexandria? And what a cast it is: Troy's wife, Rose, is portrayed with great empathy, pathos, and fun by Brenda Parker. When she realizes Troy's unfaithfulness has resulted in a daughter–oh, my! She literally roars through a speech that is both riveting and gut wrenching.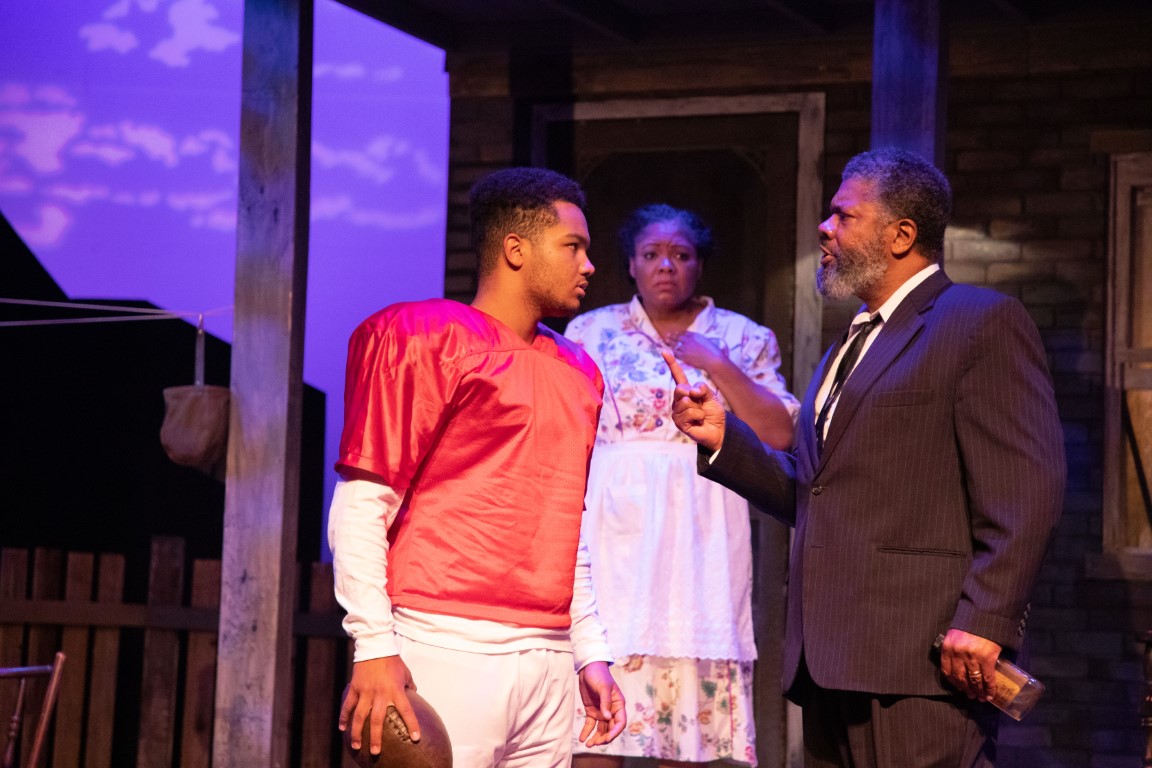 Jim Bono, Troy's patient friend whom he met during a stretch in prison, is portrayed seamlessly by DeJeanette Horne, and Lyons, Troy's ne'er-do-well son who knows just when to come by on Friday afternoons for a $10 "loan," is smarmily done by Mack Leamon. Cory, Troy's youngest son, who is deprived by his father from having a possible career in football, is achingly played by Jared Diallo, and Gabriel, Troy's older brother who is mentally challenged, is lovingly acted by Ayyaz Choudhury.
Produced by Russell Wyland and directed by Eleanore Tapscott with set design by Matt Liptak, lighting design by Ken and Patti Crowley, sound design by Alan Wray, costume design by Farrell Hartigan and Robin Worthington, this production simply could not have a better creative underpinning! It looks entirely handsome and "of the period." I (ahem, cough) lived through this period and remember what the middle '50's looked like. This extremely creative group nailed it!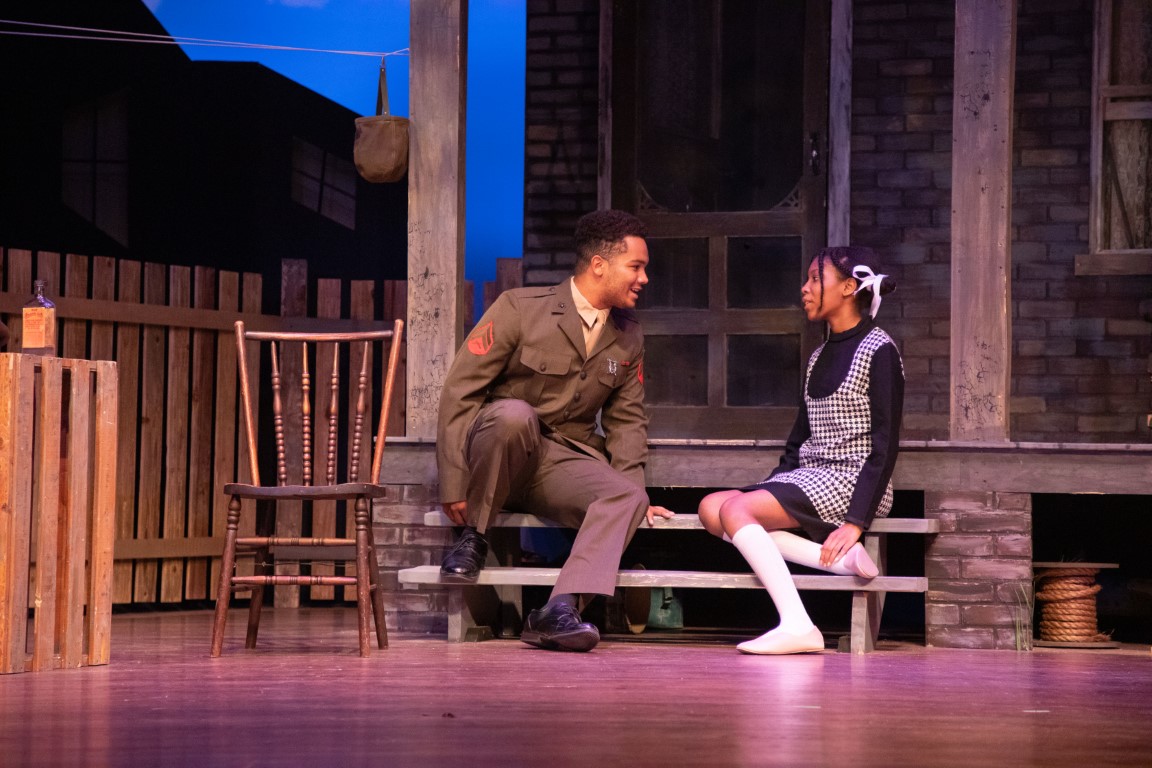 Ticket and Covid-19 Information: Fences runs through 9/25/21 at Little Theatre of Alexandria, 600 Wolfe Street, Alexandria, Va. For tickets, call 703-683-0496 or go online at www.thelittletheatre.com. Masks are required for the entire performance, as is proof of Covid-19 Vaccination or a recent negative test taken within 72 hours before arrival at the theatre.
In the News: Alexandria's K-9 Police Dog Gets Amazing Gift