Eatz
Foodie Newz
Lena's Wood-Fired Pizza and Tap Named In Top 100 Restaurants in United States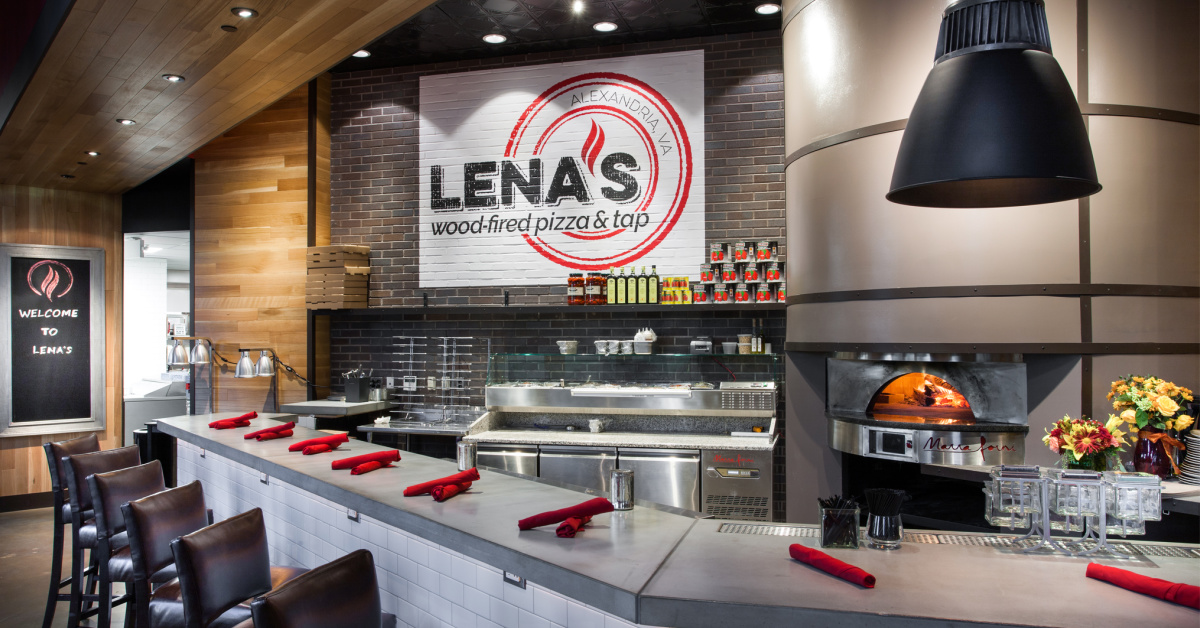 ALEXANDRIA, VA–Lena's Wood-Fired Pizza and Tap, owned by the Yates family of Alexandria, was just placed on OpenTable's list of the 100 Best Neighborhood Gems in America for 2021.
"We are very honored for this award. We are very excited," exclaims Jason Yates, owner of Yates Corner, which hosts the multiple Lena's venues and Yates Automotive.
Lena's the restaurant is named for the matriarch of the family. A great cook who loved to make people happy, Lena inspired the atmosphere for Lena's Wood-Fired Pizza and Tap. Inspired by Lena's Italian heritage, the made-fresh-daily pasta and pizza dough, and all ingredients at Lena's are good for the body and good for the soul.
"We love a family atmosphere here at Lena's," states Yates, "and we love our neighborhood."
Right in the heart of Alexandria, at the intersections of Old Town, Old Town North, and Del Ray, Lena's Wood-Fired Pizza and Tap embodies the sentiment of a neighborhood gem. This honor comes as no surprise, and is well-deserved.