Community News
Senator Mark Warner Makes PSA at Goodwin House Ahead of World Alzheimer's Day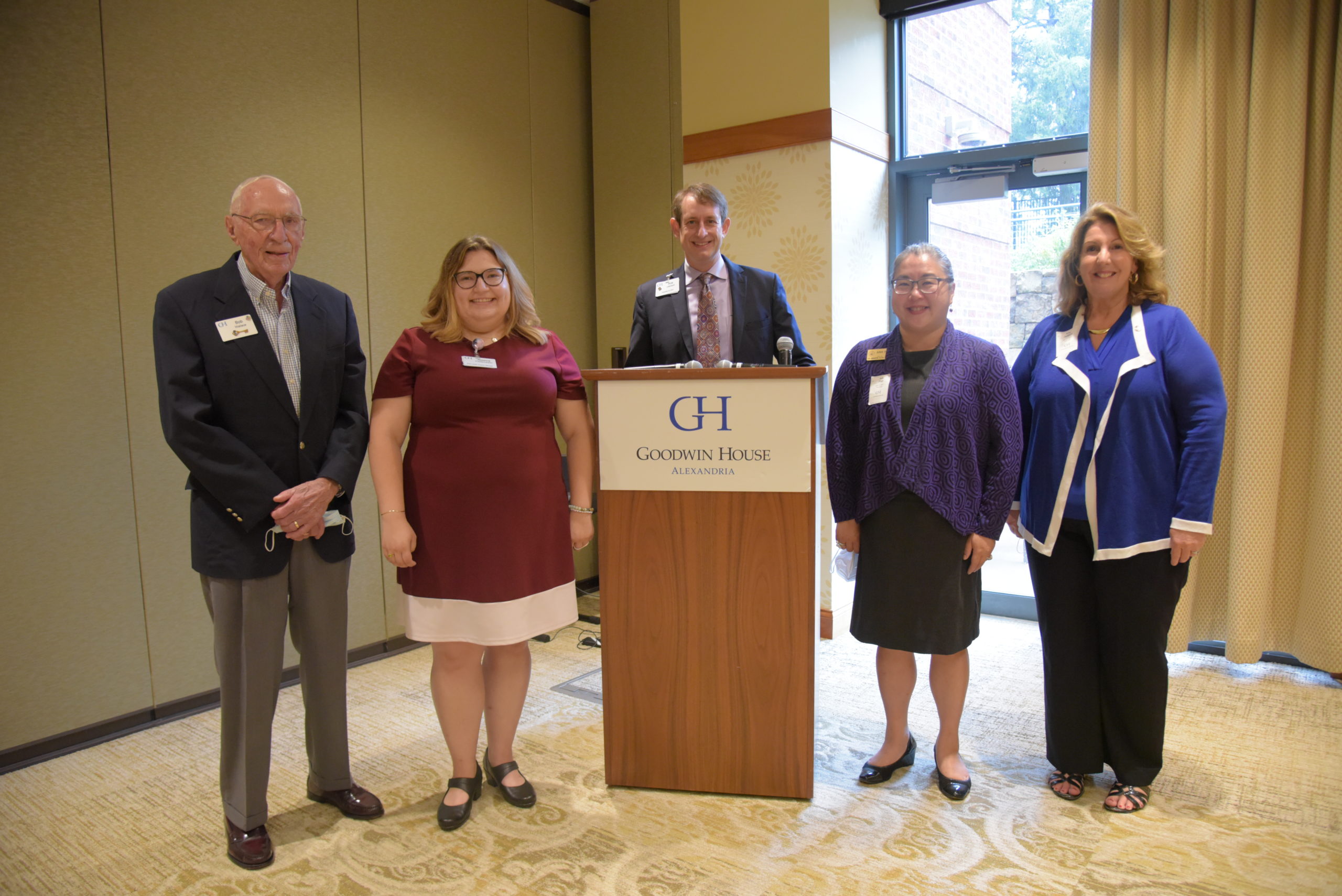 ALEXANDRIA, VA–On Friday, September 17, Senator Mark Warner made a virtual public service announcement at Goodwin House Alexandria in support of their StrongerMemory program.
With World Alzheimer's Day approaching on September 21, this announcement comes at an appropriate time.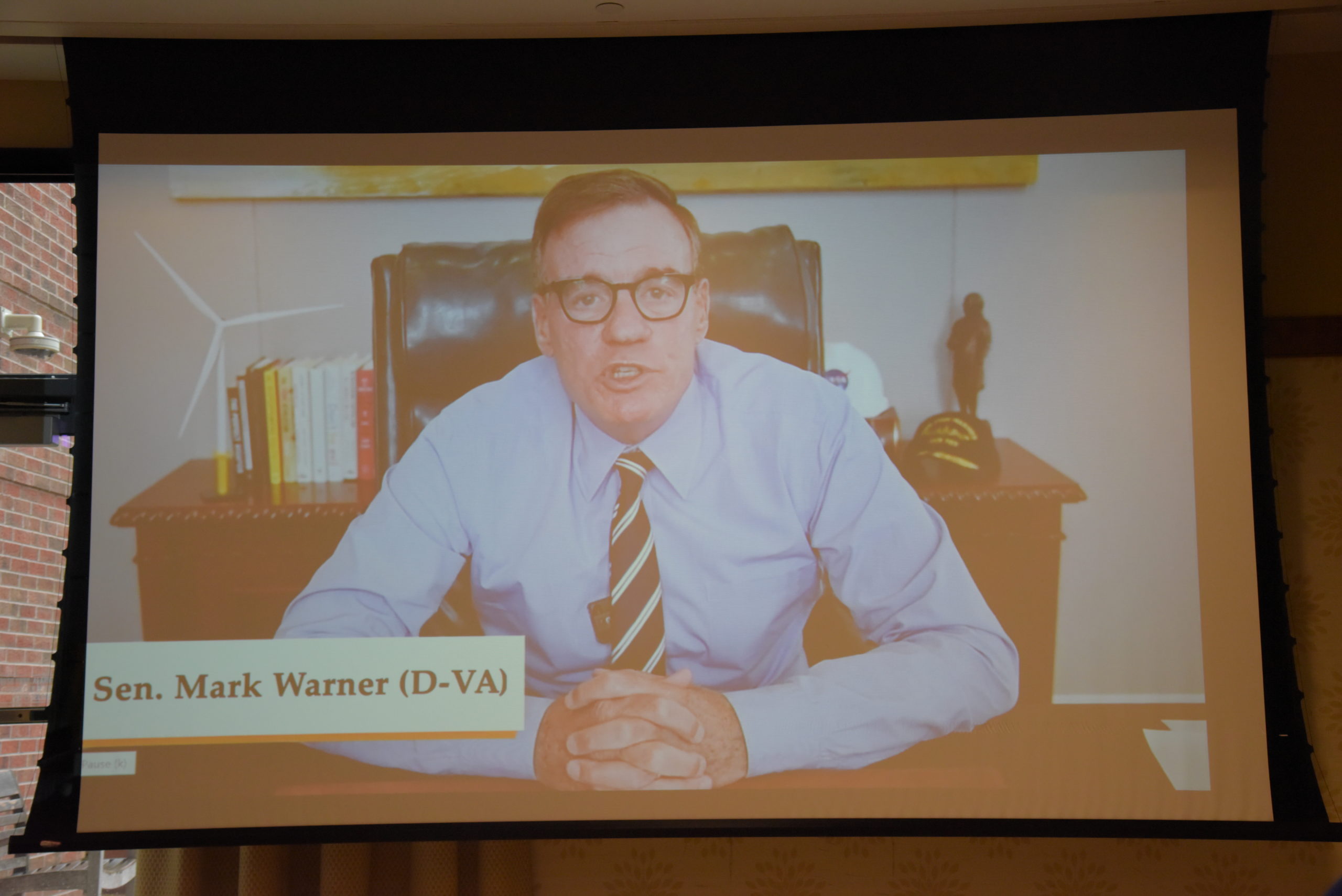 In a prerecorded video, the Senator remarked, "I want to say a special thank you to all my friends at Goodwin House and their involvement in their StrongerMemory program. We all know someone who has to deal with either dementia or Alzheimer's. My mom had Alzheimer's 11 years, so anything we can do to improve cognitive facilities as we age is something I strongly support."
StrongerMemory is a simple yet effective program which consists of three basic activities: writing, reading aloud, and simple math exercises. Started as an idea in 2011 by Goodwin House CEO Rob Liebreich to help his mother address cognitive decline, StrongerMemory has already garnered a loyal following and yielded positive results.
Residents of all three Goodwin House affiliates—Goodwin House Alexandria, Goodwin House Bailey's Crossroads, Goodwin House At Home—as well as members of the Village to Village Network, local nonprofit organizations, local faith organizations, along with friends and family members have participated in StrongerMemory since its initial pilot in the fall of 2020.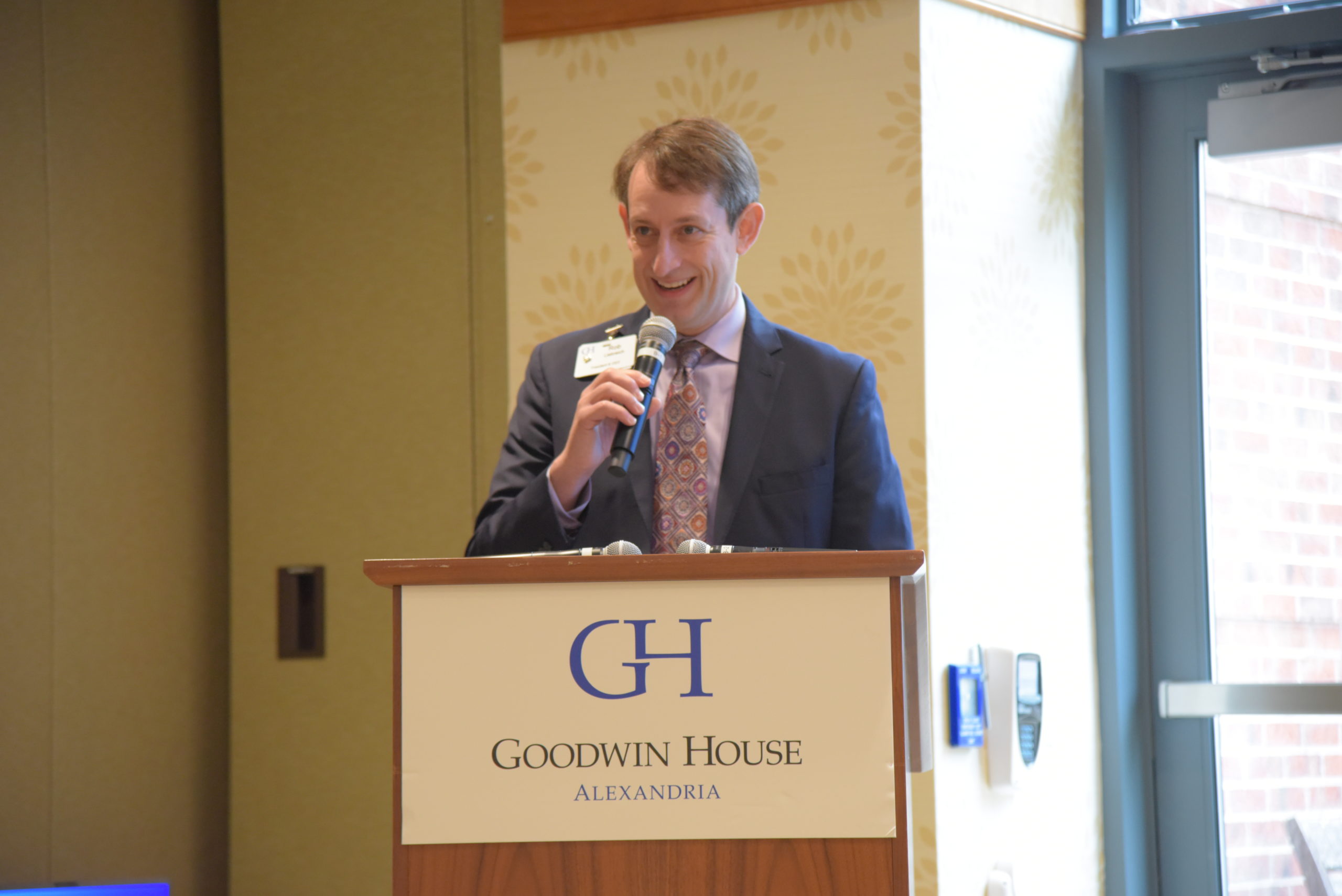 Liebreich stated, "It is an honor to be celebrating World Alzheimer's Month and giving promotion to that important month. We are so grateful to have with us members of the media who have an opportunity to report on StrongerMemory and this exciting public service announcement narrated by Senator Mark Warner, promoting StrongerMemory."
One participant and resident of Goodwin House Alexandria also spoke in support of the program and the effects it has had on his cognitive functions.
Dr. Robert Wallace, Former Chairman of Department of Cardiothoracic Surgery at the Mayo Clinic and Georgetown University School of Medicine, stated, "I never felt that I had a strong memory. I frequently at social functions would turn to my wife and ask 'Who is this?' I knew them, I had met them before, but I didn't remember their names. When the program became available here, I thought that it would be worth trying."
Starting the program 2 months ago, Dr. Wallace began consistently reading the newspaper out loud and performing a few of the simple math exercises every morning.
"I think it is very difficult to objectively asses where one stands with memory, it is more subjective than objective. Over the past several weeks, I have noted subjectively a change. I think there has been improvement."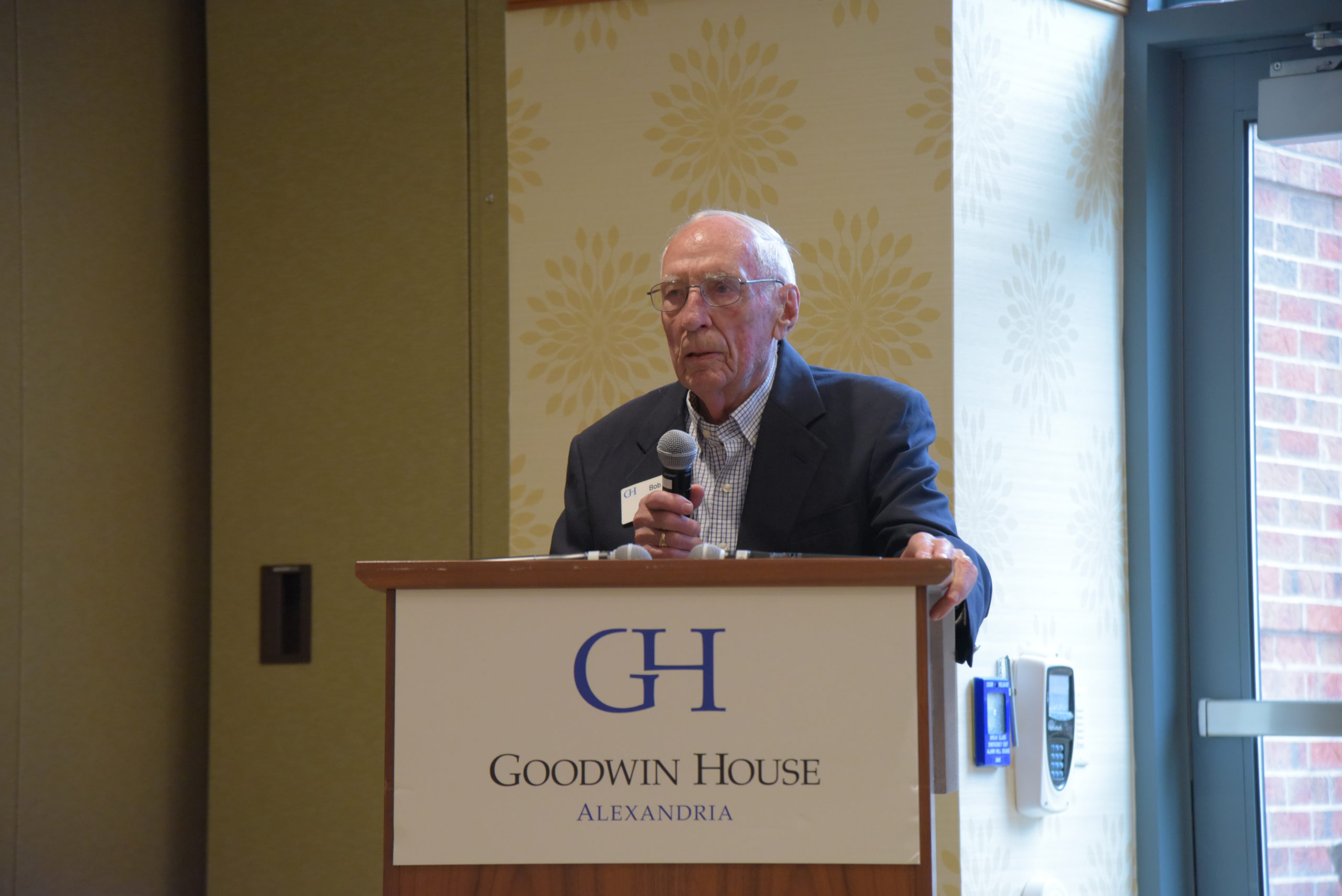 Memory is unique to each individual, and StrongerMemory allows individualization of its program. Whether one reads a magazine, a book, or the newspaper aloud; whether one journals or writes creative fiction; whether one does simple addition or complicated derivatives. While memory and memory care is unique, cognitive decline is unfortunately not uncommon at all.
The StrongerMemory program at Goodwin House has proven effective at improving memory and cognitive function. It has gained the support of Goodwin House residents and their friends and families, as well as government support from the local Alexandria City Council all the way to the United States Senate.
StrongerMemory is available at no cost, and the entire curriculum can be downloaded on Goodwin House's website at https://www.goodwinhouse.org/stronger-memory/. Now it is your turn to experience it for yourself, because it is never too early to train your brain.