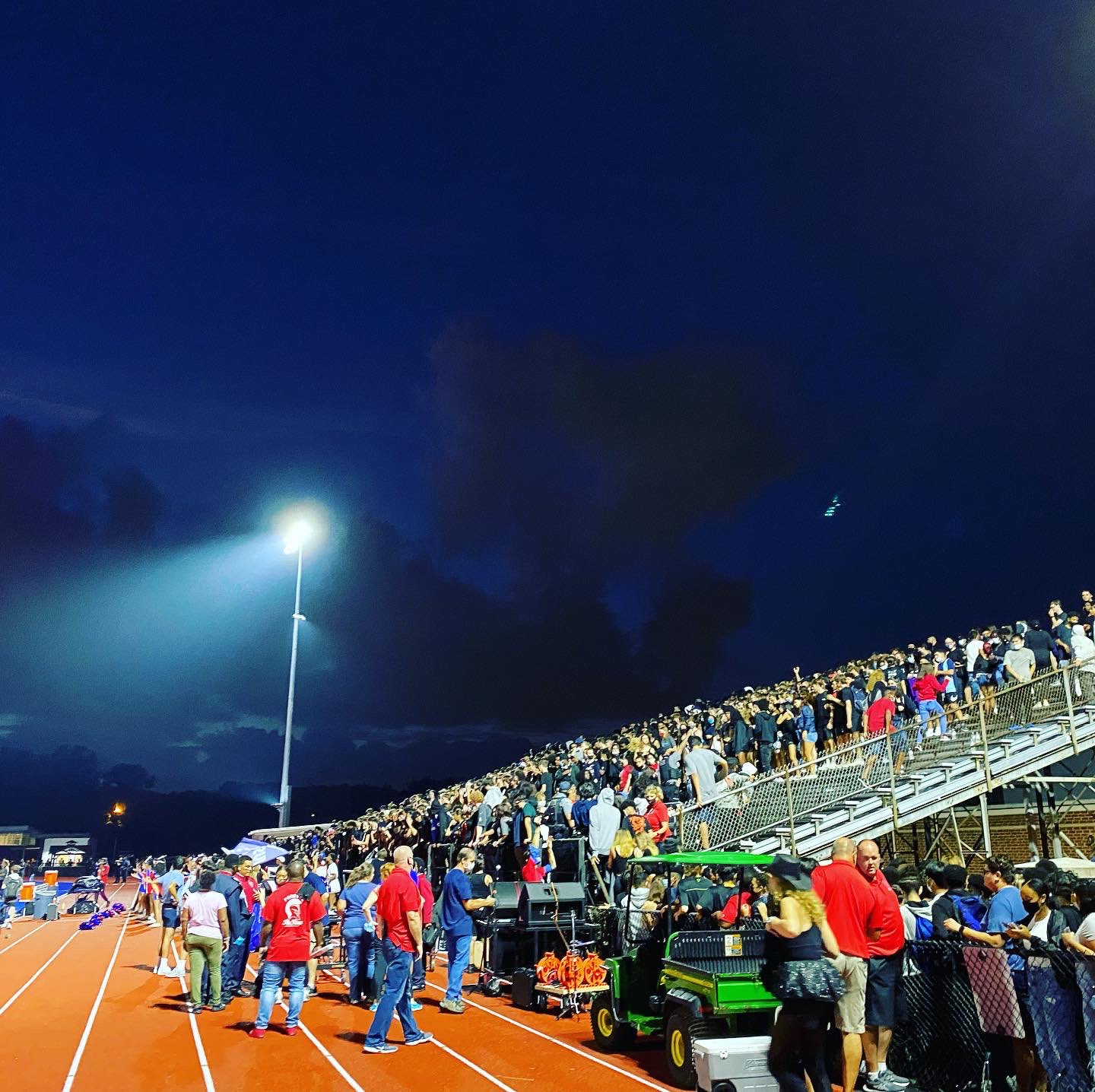 ALEXANDRIA, VA- The opening of the newly renovated Parker-Gray Memorial Stadium to a sold-out crowd was mostly led by the energy of Alexandria City High School students.
For their first home-based Friday Night Lights, the Fightin' Titans student section (follow on Instagram/Twitter @FightinTitans22) brought an unmatched spirit to the evening which helped to lead the Titans to a win of 34-7 over the Justice High School Wolves.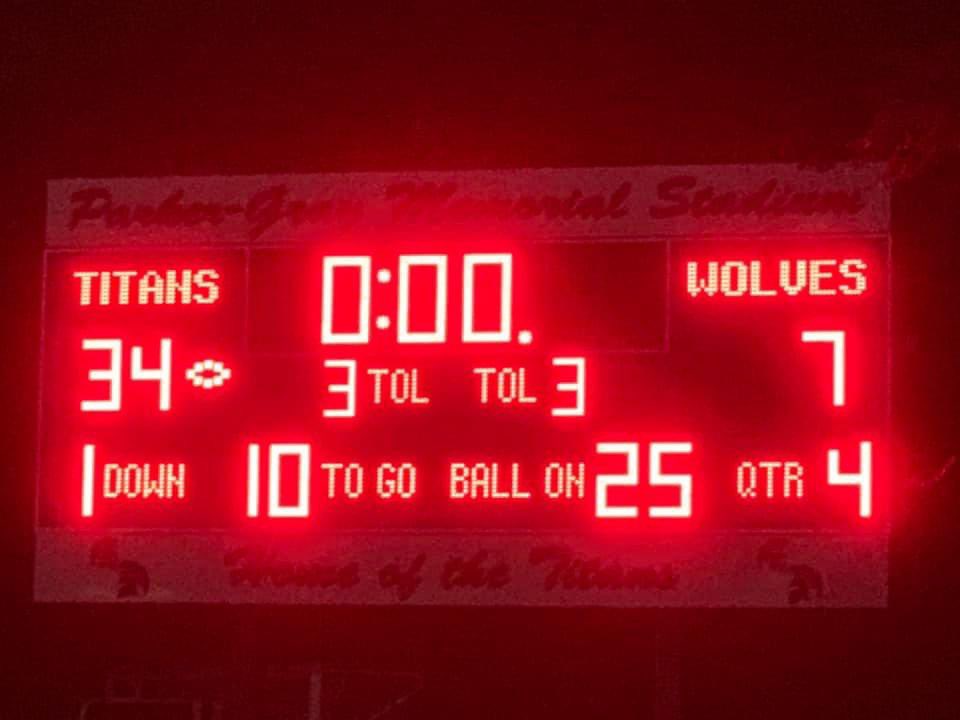 T.C. Williams High School 1995 graduate and now superintendent of the Alexandria School System, Dr. Gregory Hutchins was overjoyed to cut the ribbon for the official opening of Titan Stadium. "I was waiting for this moment even as a high school person."
Known across the country as a right of passage for many in high school, Friday Night Lights is now a reality for the Alexandria. "They couldn't wait," Hutchings said. I kept hearing 'We need lights. Why don't we have lights? Why do we have to play our games in the daytime?'"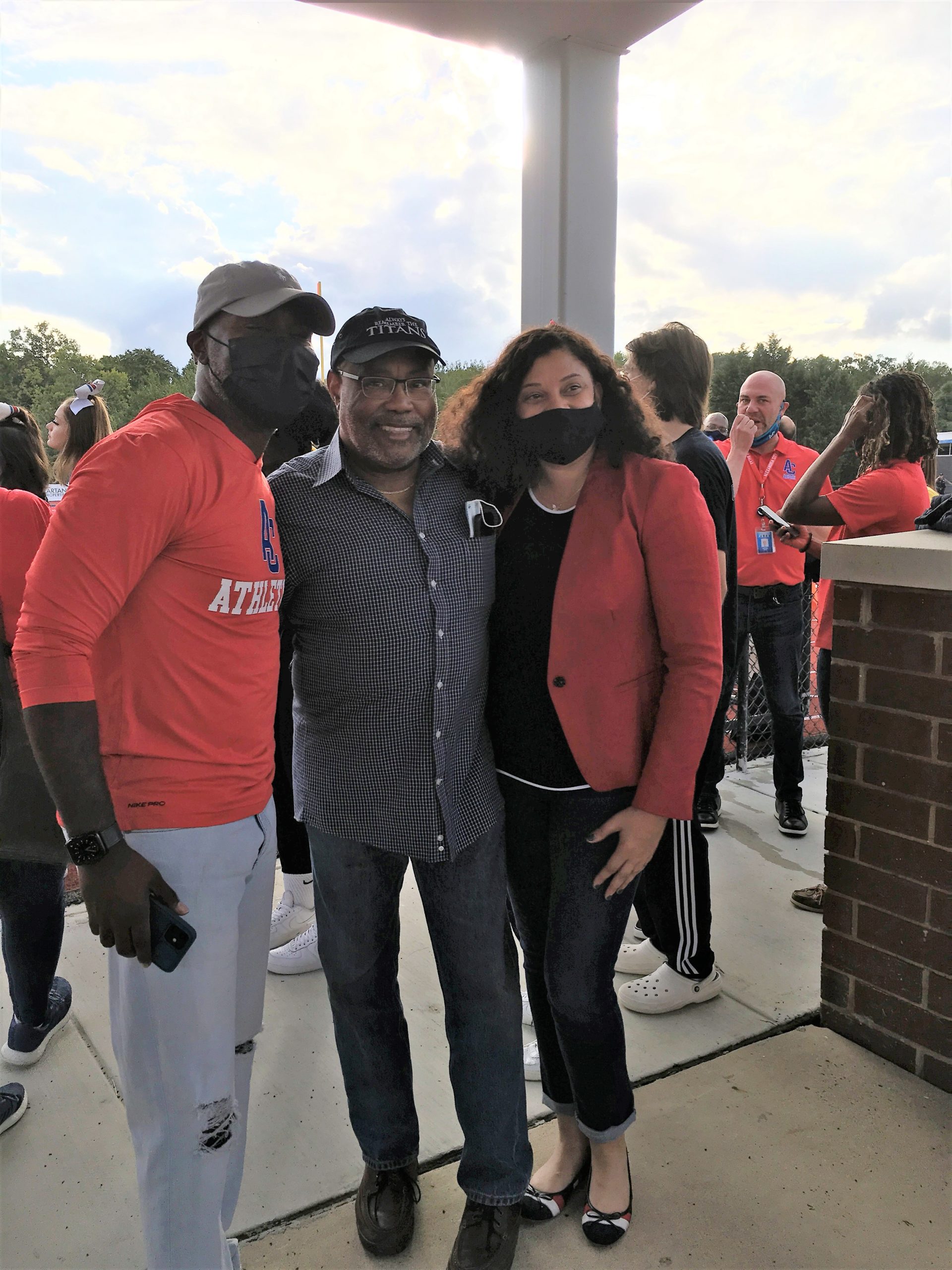 New Beginnings
Starting with the 2013-2015 Alexandria City School Board moving forward with the process of what now looks like a college campus field, the outstanding new facility is certain to enhance the experience for Alexandria City High School students. "It allows our kids to know they deserve a beautiful field and a beautiful stadium just like everyone else and every child who leaves Alexandria City High School will know they deserve a seat at the table and will know that anything is possible," says Dr. Hutchins.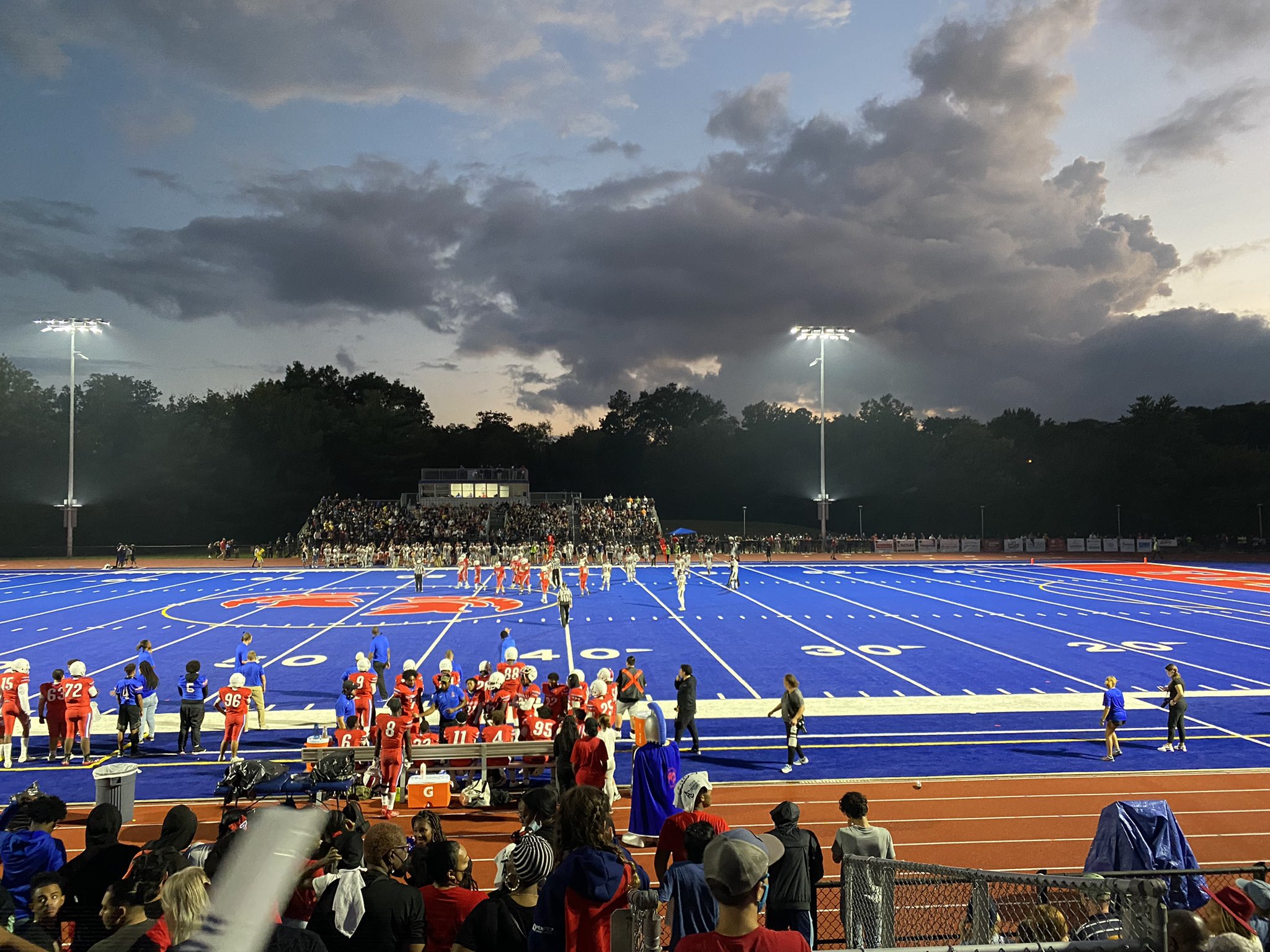 Alexandria City Council member and fourth-generation Alexandrian John Taylor Chapman was also thrilled to be a part of the opening ceremony. "It's part of the history of the city. "It's going to give our community an opportunity to gather on Friday nights to see our young student athletes compete and it will hopefully bring us closer together as a community and that was always the goal."
Chapman shares the same sentiments as many others about how installing lights and upgrading the facility was always about the children of Alexandria. "We really want our kids to have a full experience and having the chance to gather together to celebrate each other – to celebrate student athletes is really what made the difference for me when I voted on this."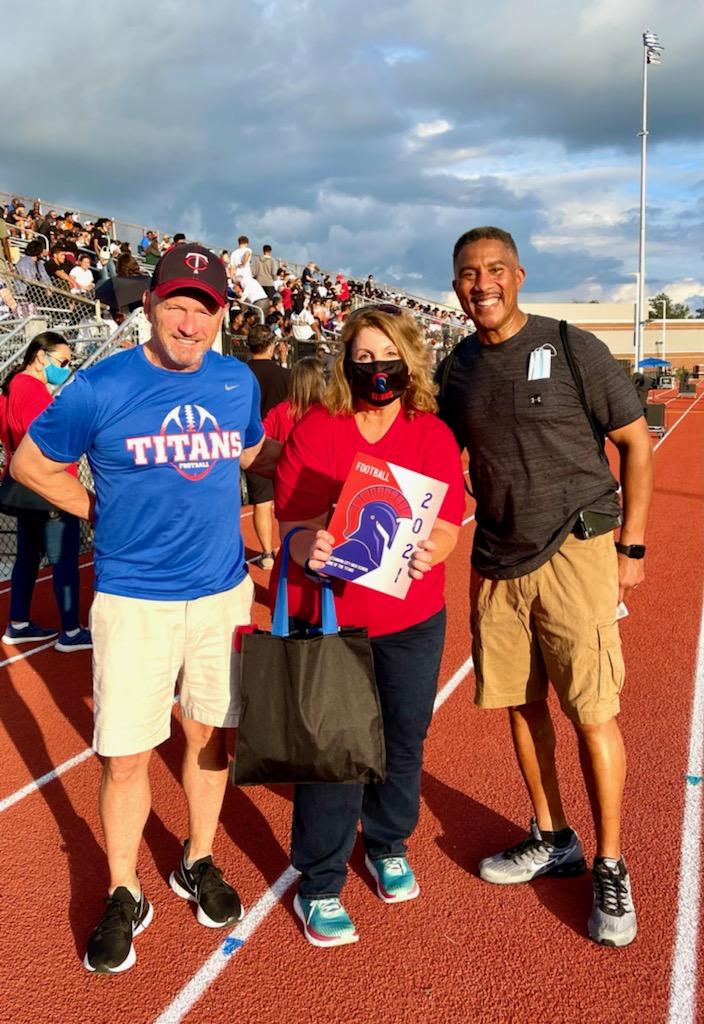 While a controversy did surround the installation of lights on the field, School Board member Jacinta Greene thinks the solution brings the city together. "When you work with our community and the school system in collaboration, you are able to get things done. And that's what happened with our community members and the school system wanting to make this happen for our students." Greene continued, "We were doing a disservice to the students who couldn't practice at night on our field. The community should be able exercise at night and now we have that."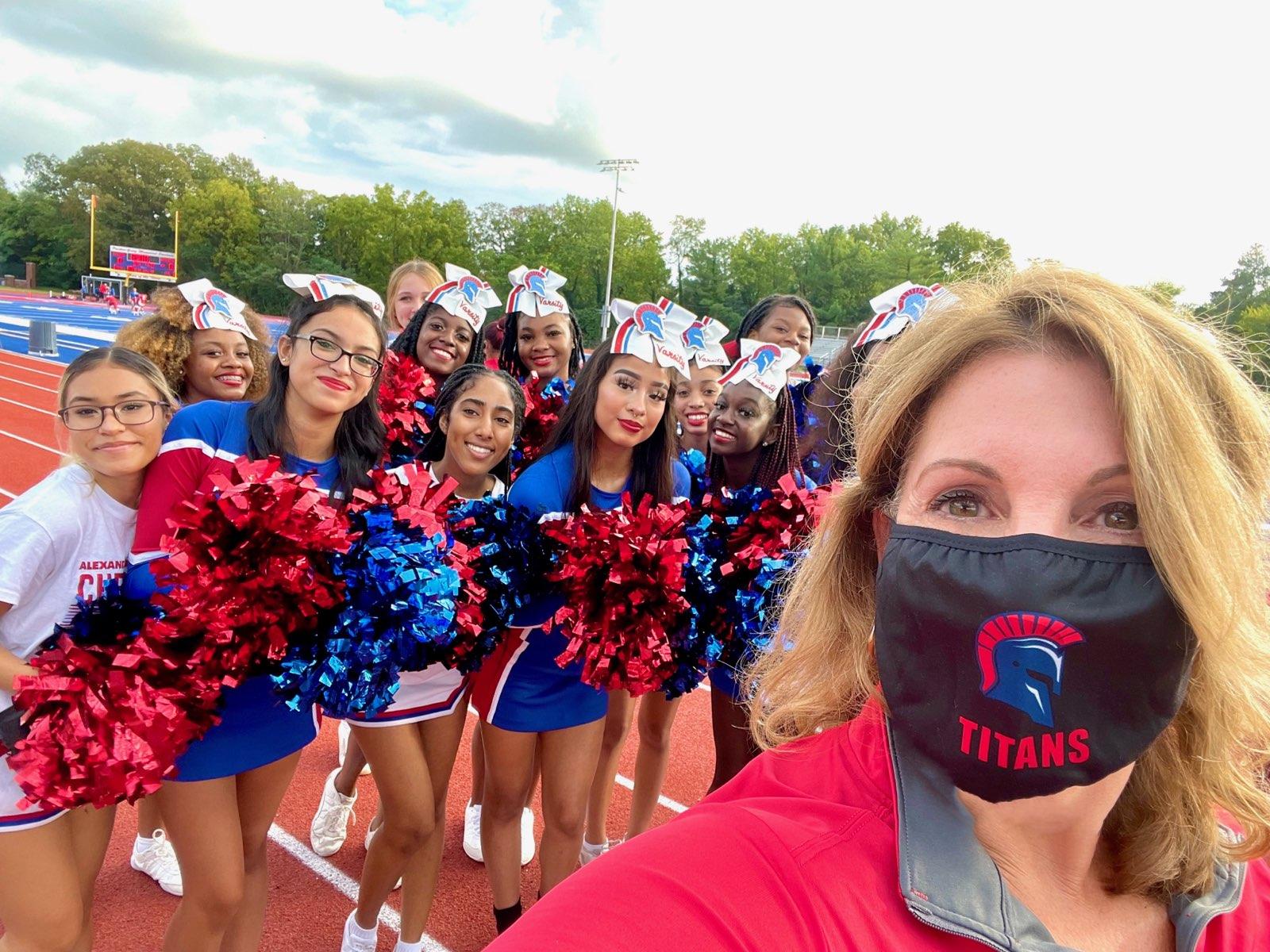 Also proudly attending the home opener under the new Friday Night Lights was 1989 Titan graduate Amy Jackson.  Jackson, a sitting Alexandria City Councilwoman who is also the first "Lady Titan" to hold this office in her hometown, had the advantage of being on the field with the players as part of the "Chain Gang", volunteering for the "Downs and Distance" crew for the Alexandria City High School Football Boosters.
"What a vantage point," Jackson said, "It really is all about perspective. The students here have been asking for this for decades, and this honestly couldn't have happened at a better time.  As we focus on Covid recovery and getting our students back in school buildings and back on track academically, you cannot tell me that this won't re-ignite the Titan spirit along with bringing a cohesiveness back into our community.  It's long overdue."
High Hopes
High hopes and thrilling predictions are also on the mind of Ms. Greene. "We're going to win another State Championship in football because of this new stadium. Because of the love of football in this town and just all of the excitement around our new stadium with our new lights it's going to cause such a positive reaction that it's going to lead us all the way to the State Championship."
To follow the team and see the upcoming schedule, click here.
ALSO IN THE NEWS: "Fences" at Little Theatre is Strong and Absorbing