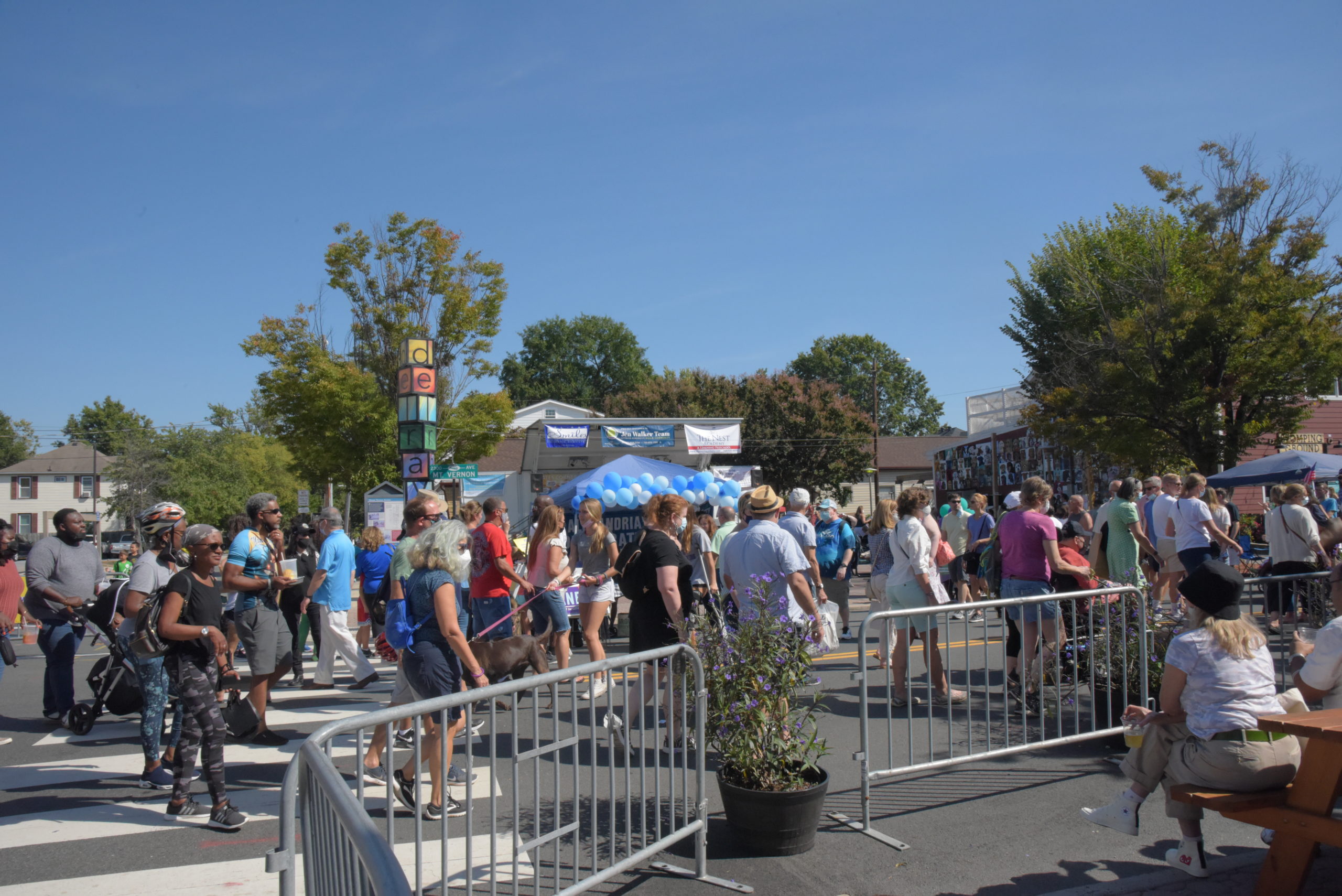 ALEXANDRIA, VA–On Saturday, October 2nd, the three-hundred-some vendors at Del Ray's annual Art on the Avenue thrived. The brick and mortar businesses, however, experienced the day differently.
It was to be the perfect day: sun shining, plans ahead, excitement exuding from all. Then a power outage struck about 350 Dominion Energy customers, and Del Ray favorites like Pork Barrel BBQ were forced to shutter their doors and shut down their kitchens because they could not operate.
"Well we had a great day," states Living Legend and former Del Ray Business Association President Pat Miller. "We didn't think anything would go wrong today, but you know… At 6:10am, this explosion happened, and all the power went out."
Many establishments, having prepared well in advance for this supposed-to-be-profitable day, had ingredients, supplies, and energy stock piled to power through the much anticipated day. Many patrons had hunger, love, and support stock piled to give to them. While the next Art on the Avenue is another 365 days away, local support is always encouraged.
Miller continues, "I hope you all come back and frequent these wonderful restaurants and retails stores that could not be open today."
That unfortunate outage did not stop Art on the Avenue, though. People near and far came out in droves to celebrate the festival's return to the streets.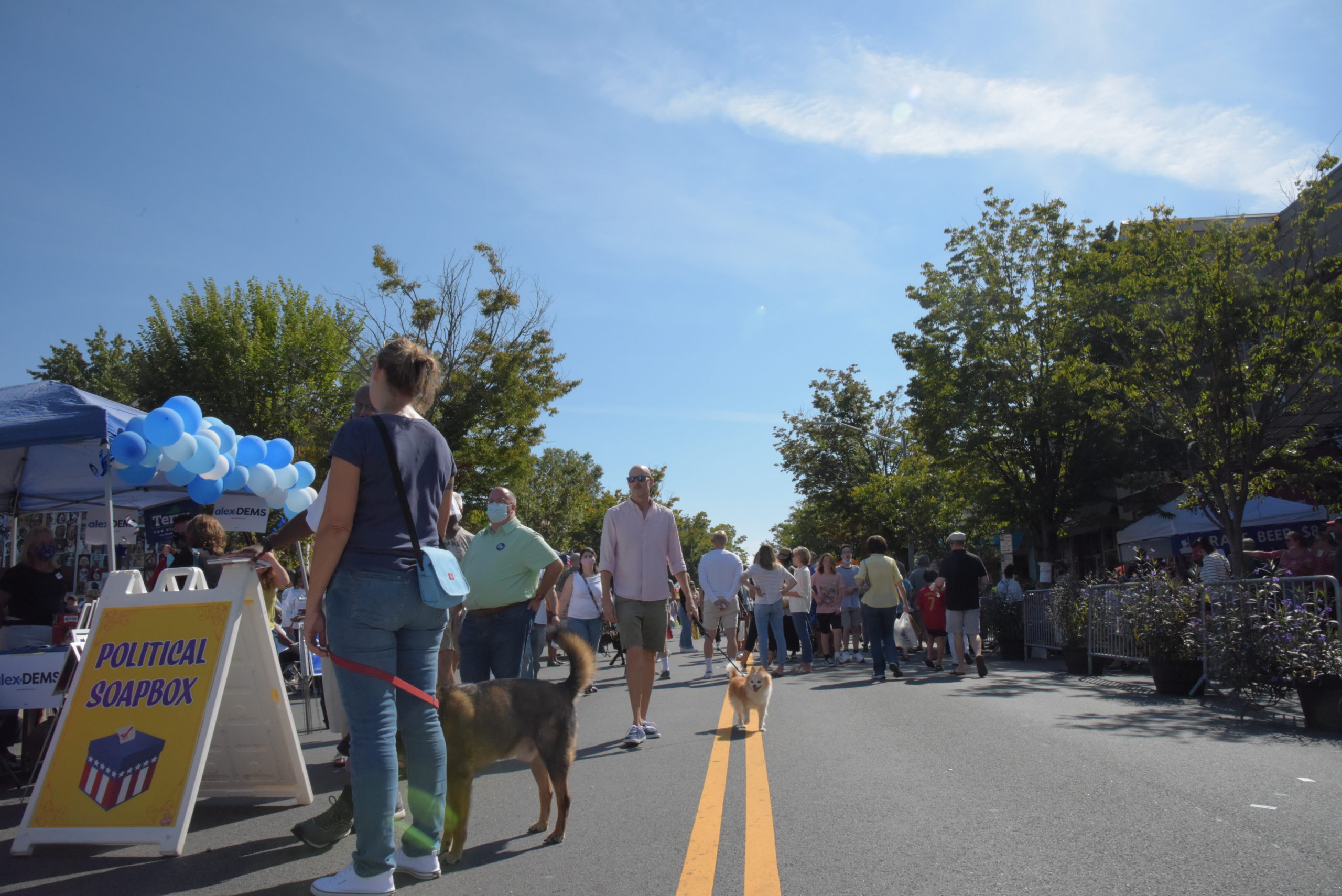 From jewelry to paintings to political soapboxes, each booth showcased the beauty and diversity Northern Virginia has to offer amongst its businesses large and small.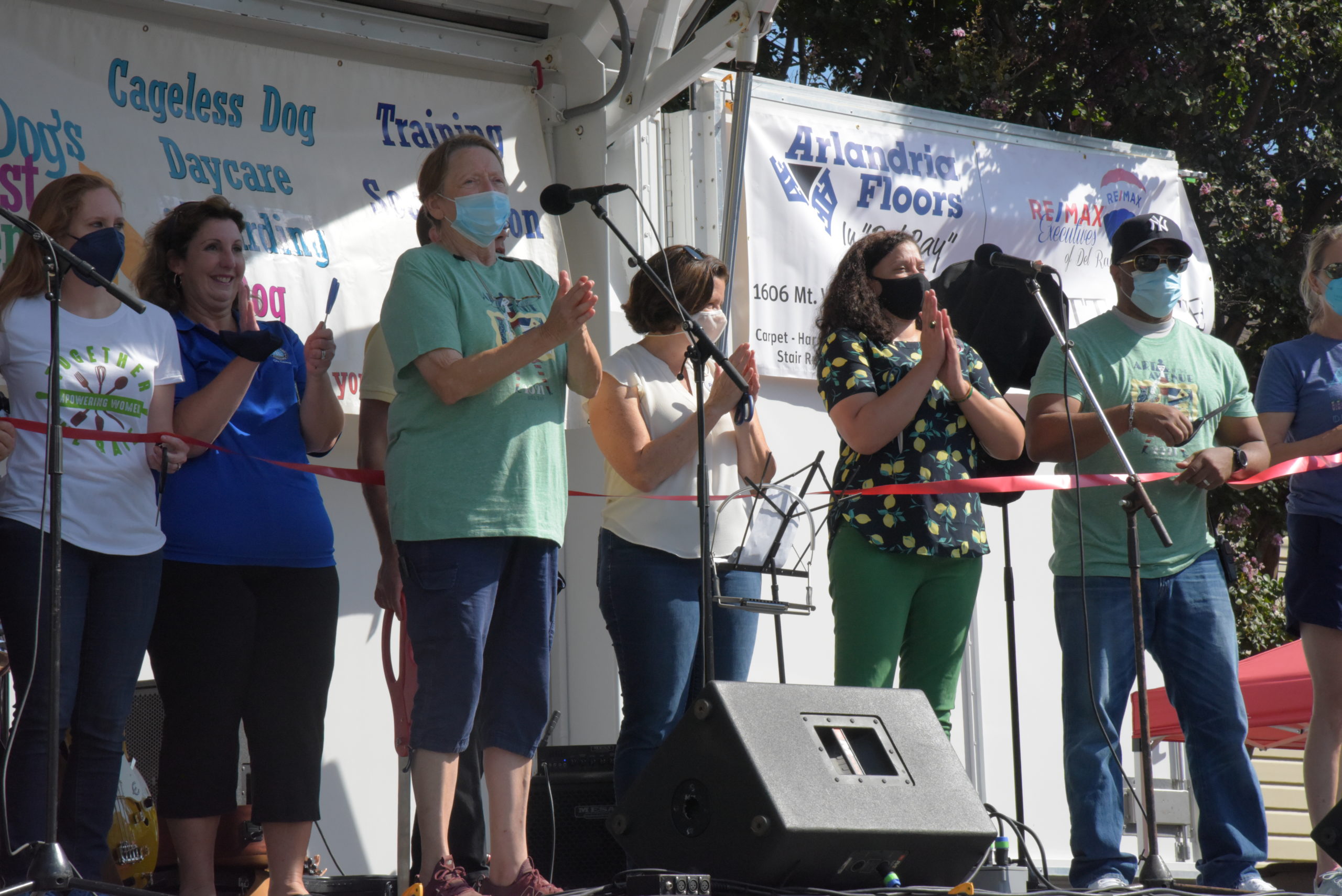 At the ribbon-cutting ceremony, Pat Miller pushed past the negatives, exclaiming, "Welcome, welcome, glad you could be here. This is the 26th Art on the Avenue and I think it is the best weather we have had. We have over 300 artists and they were so excited to come to let you shop with their art. So take time and stop into every tent that you can."
Then Mayor Wilson took the mic to honor the new businesses in Del Ray.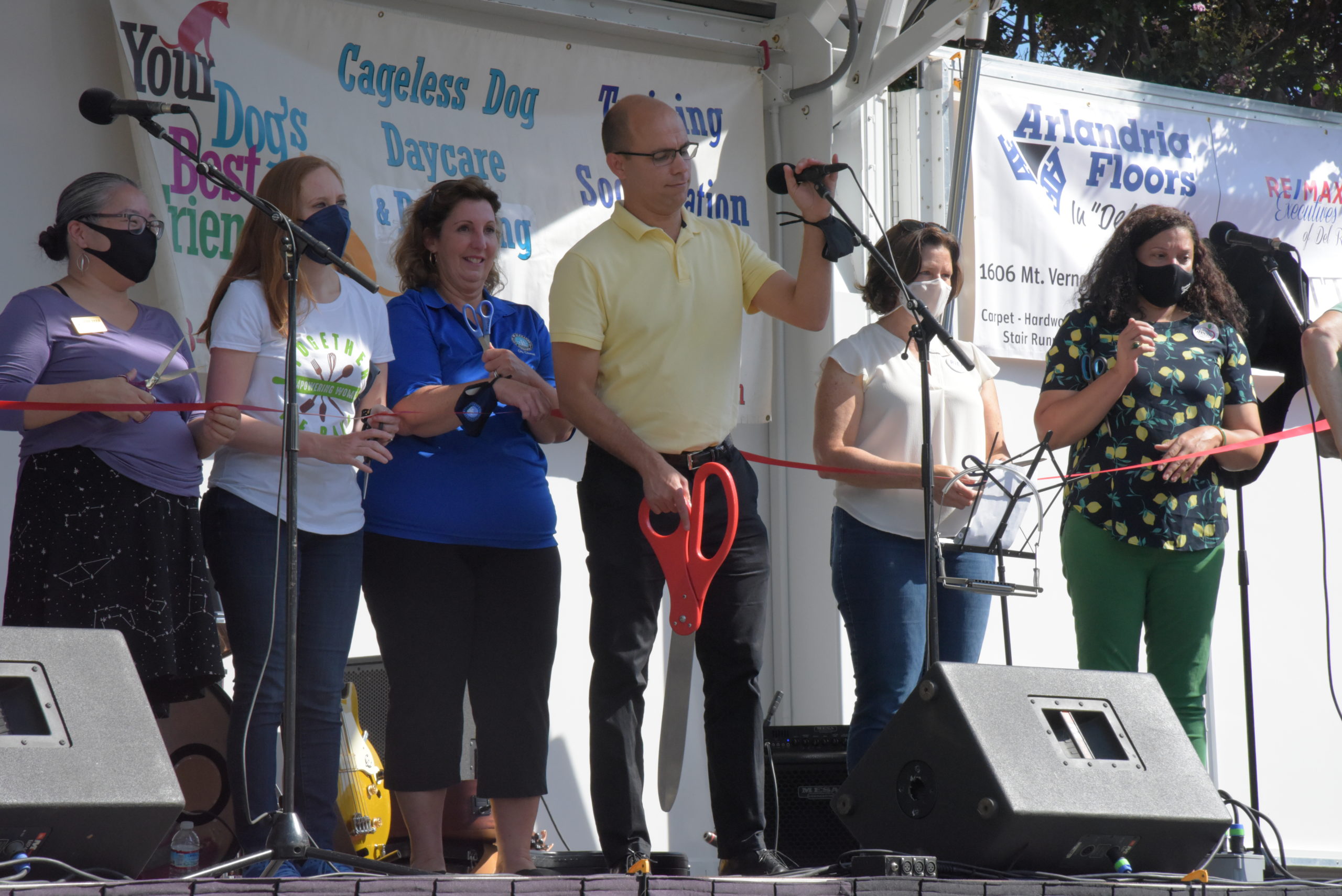 "We have a bunch of new businesses who opened in the last year. Welcome to all our new small businesses. We are going to cut the ribbon, celebrating them, and we look forward to celebrating with them many years to come."
Those new businesses honored include:
Foundation Fitness of Alexandria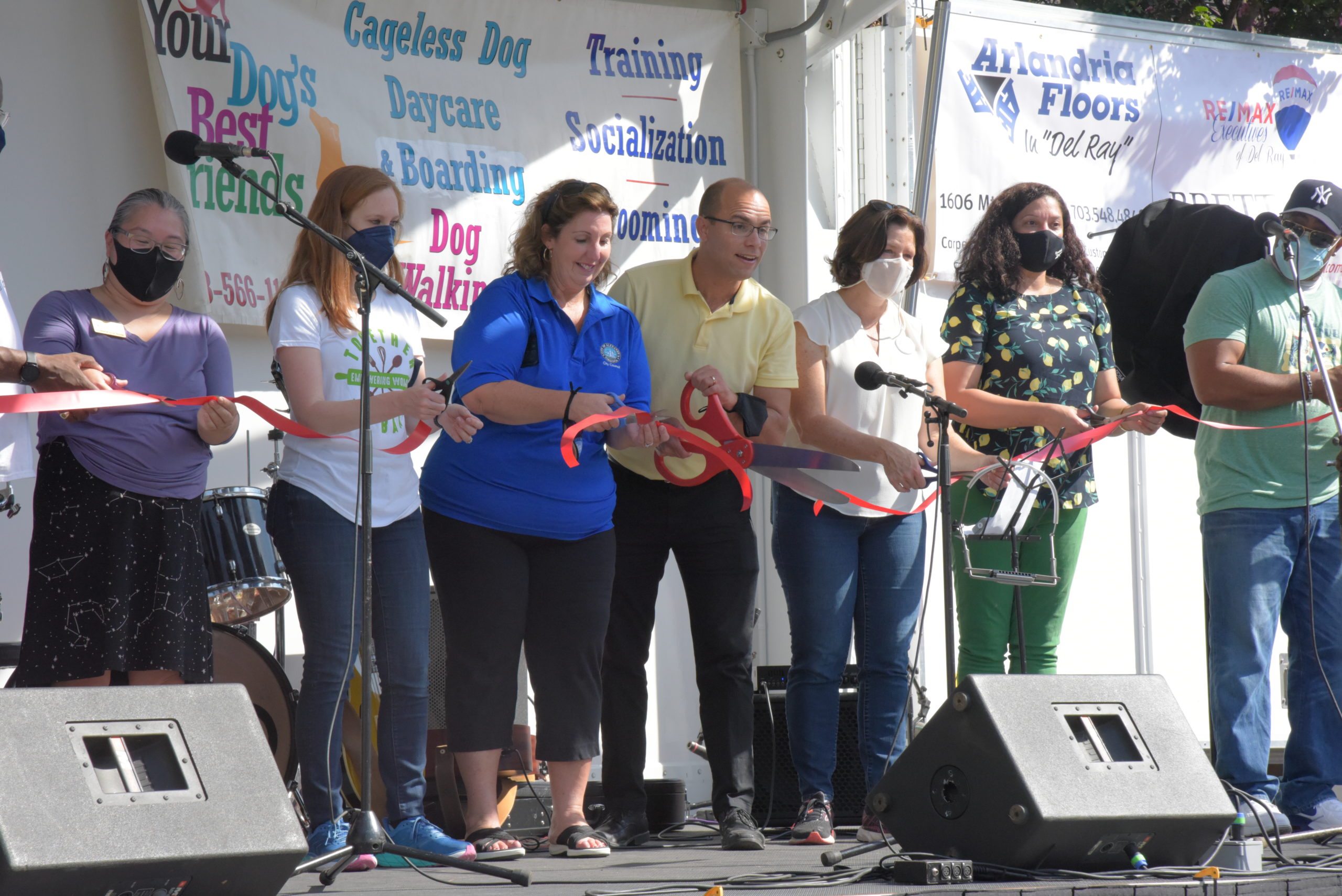 As the ribbon was cut, Mayor Wilson concluded, "This is so important that we are back together as a family, as a community, back in person. All these businesses are still standing because of all of you, and they will continue to need your help long into the future as we preserve the small business community that we have in the City of Alexandria. So please keep on giving back, keep on helping them, keep on supporting them."
Art on the Avenue's 26th year and return to the streets was unprecedented, as much of the last two-years have been, but it was memorable, powerful, and wonderful nonetheless.