Cover Story
Army Vet Bikes Washington (D.C.) to Washington (State)
Braving the Great American Rail-Trail, Jay Waters finds the American spirit alive and well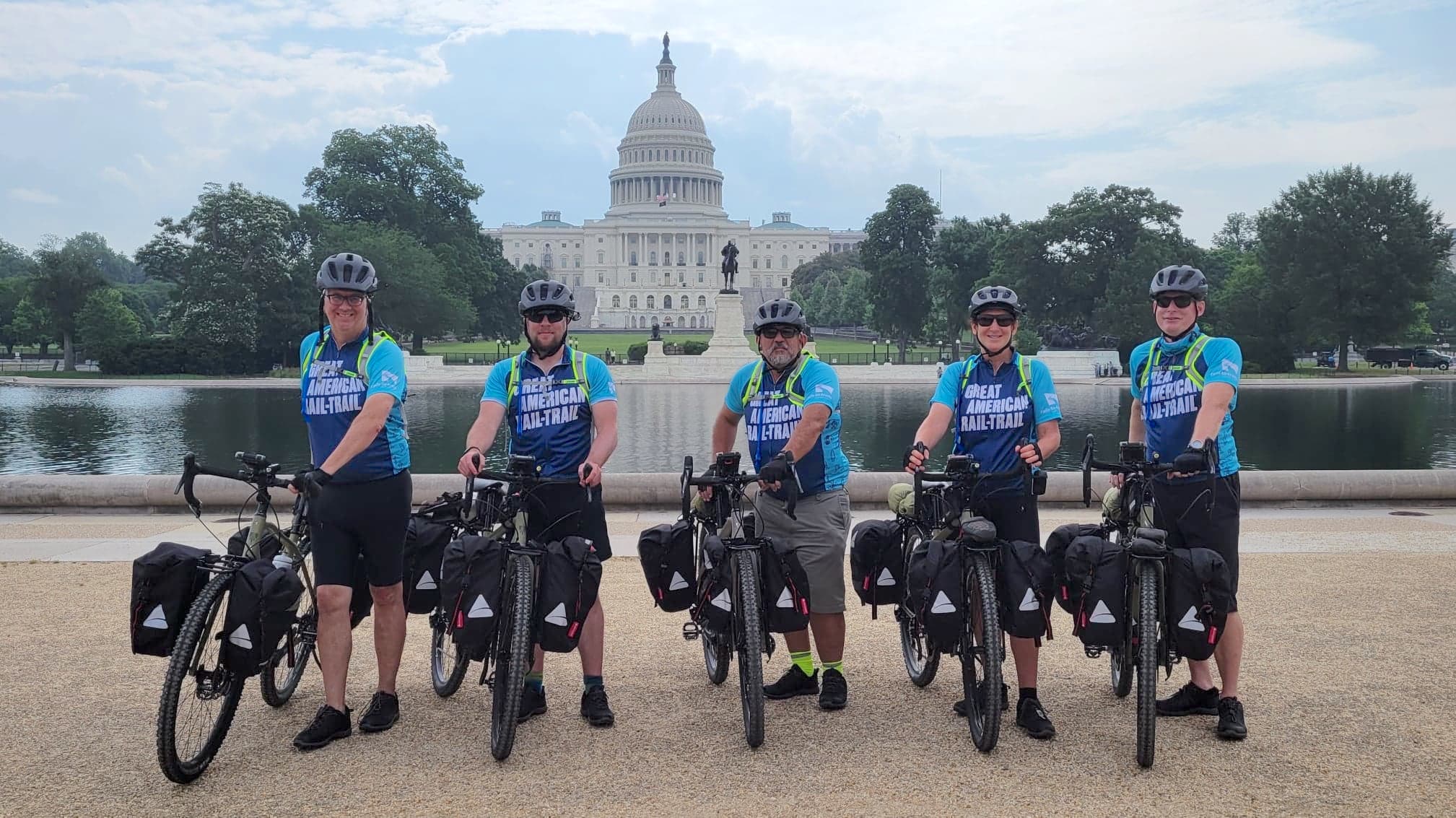 Alexandria, VA – When he was approaching retirement after serving his country for 30 years, Army veteran Jay Waters wanted to hike the Appalachian Trail for a genuine change of pace. In planning, he discovered Warrior Expeditions, a nonprofit that helps veterans make the sometimes difficult adjustment to civilian life through the therapeutic effects of long-distance hiking.
Warrior Expeditions was inspired by Earl Shaffer, who wanted to "walk off the war" after returning from World War II. Four months later, he became the first person to hike the entire Appalachian Trail. Shaffer's tattered boots and journal are on display at the Smithsonian's National Museum of American History.
Fast forward to 2012, when Army veteran Sean Gobin returned home after serving in Iraq and Afghanistan. He also sought refuge in hiking the Appalachian Trail and knew he wanted to share the opportunity with other veterans. He founded Warrior Expeditions, which has grown to include paddling and biking trips in addition to hiking.
Passing the first test: audition
When Alexandrian Jay Waters applied for a trip with Warrior Expeditions, he was one of 400 veterans vying for one of 40 spots. Facing that kind of competition, he knew he needed to stand out. "I thought, well, I may not get selected, but they will remember me." Jay perched next to a skeleton for his audition. "I said I didn't want to sit on the couch for the rest of my life having regrets and end up like this guy, and then I cut to the skeleton," he laughed.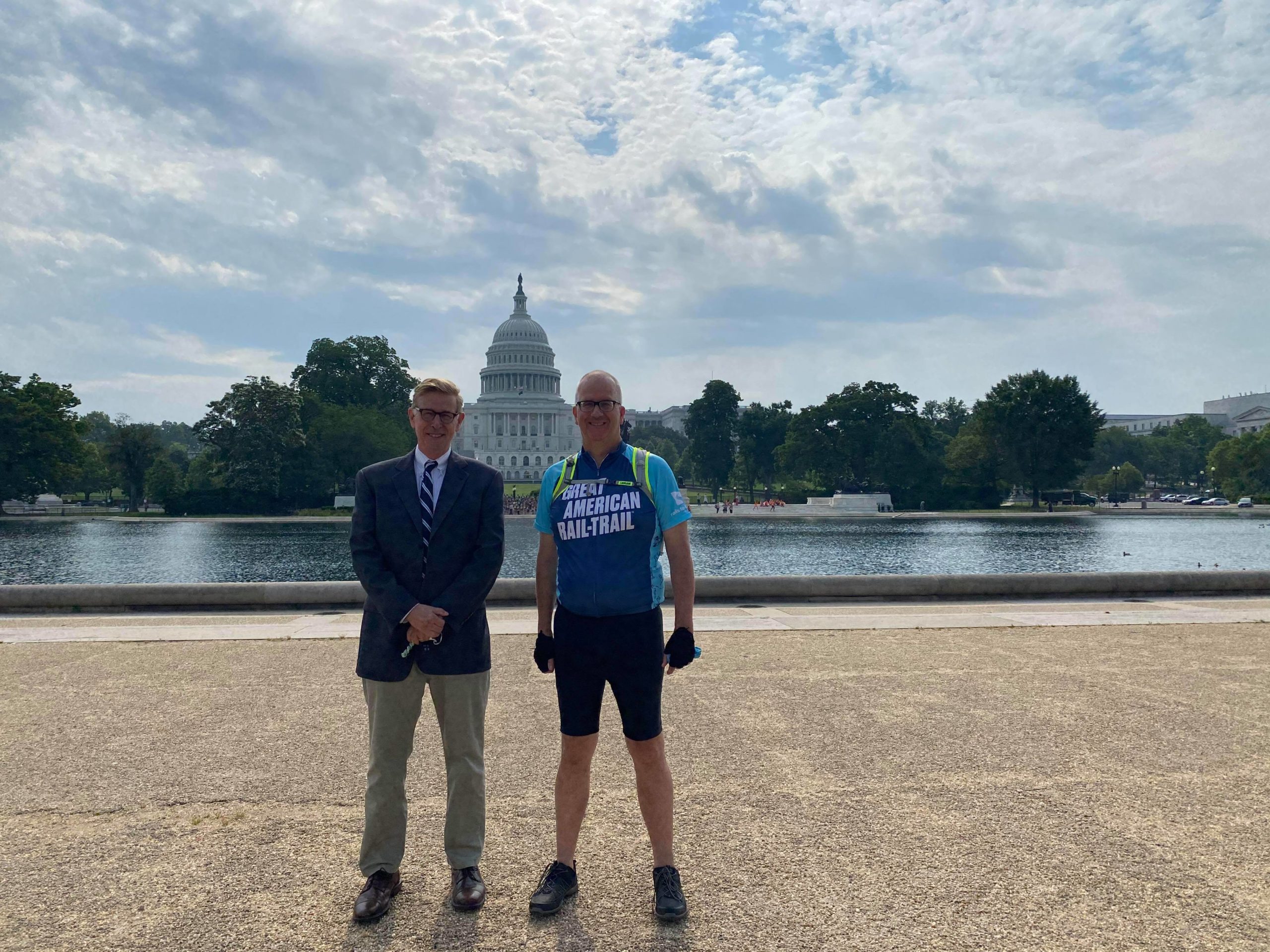 It definitely stood out. In 2019, Jay was tapped for an expedition to hike the Arizona Trail. He was chosen again in 2020 (postponed to 2021) when Gobin launched a biking expedition along the Great American Rail-Trail, a 3,700-mile trip across 12 states from Washington, D.C., to La Push in Washington state.
Jay was one of five experienced hikers Gobin selected for the inaugural bike outing. They were veterans who could handle the challenge, serve as ambassadors to spread the word about the great work being done, and possibly recruit new veteran candidates.
Jay's wife, Anna, supported him the whole way. "I'm glad he gets to do these things while he's in good physical shape," she said. "After being home together for a year and a half in the pandemic, it felt ok to separate for a while."
A new adventure
And so, Jay Waters said yes to a wholly new challenge and embarked on the cross-country biking trip. Warrior Expeditions outfits hikers and bikers with some of the most highly rated equipment, clothing, and supplies available from the outdoor retail industry. It's just about everything they need for the trip at no cost to the veteran, including an app with maps and select points of interest along the way, such as VFW or American Legion halls, churches, and community resources.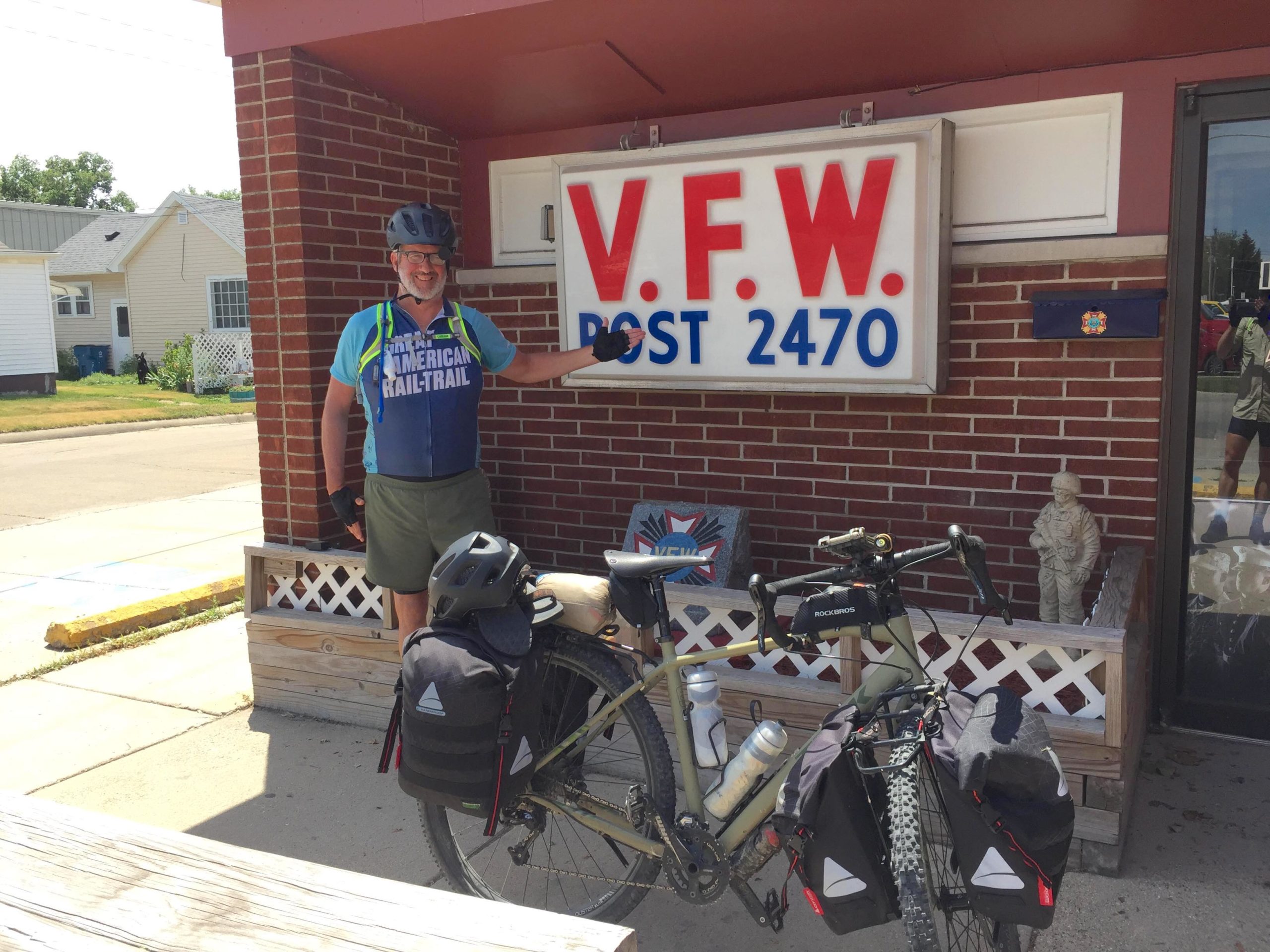 Still, it's a far cry from the daily routine in the military, where you generally know what's going to happen and you don't need to plan anything. "On the hike or bike, you're on your own," said Jay. "You have to plan how long to ride every day. How many miles will I go? Where should I stop for lunch and dinner? Should I find a café or eat what I have on hand? Where will I sleep tonight? All that freedom and decision-making can be overwhelming," he added.
The human connection
What wasn't overwhelming, especially for Jay Waters, was the human connection. This friendly, affable guy who knows no strangers proved to be a natural for the ambassador role. And he fell in love with the small-town Americana he encountered on his trip. The Rails to Trails route winds along old railroad trails, away from major highways, mostly in small towns.
"Here I was," he said, "walking into a small-town VFW or American Legion hall, wearing this outlandish biking outfit. The locals were like, who the hell is this guy?" The reaction would shift after he told them he was a lifetime member of Post 24 in Alexandria, VA, and that he'd like to get a coke or a beer. "Love you or hate you, they'll remember you," he laughed.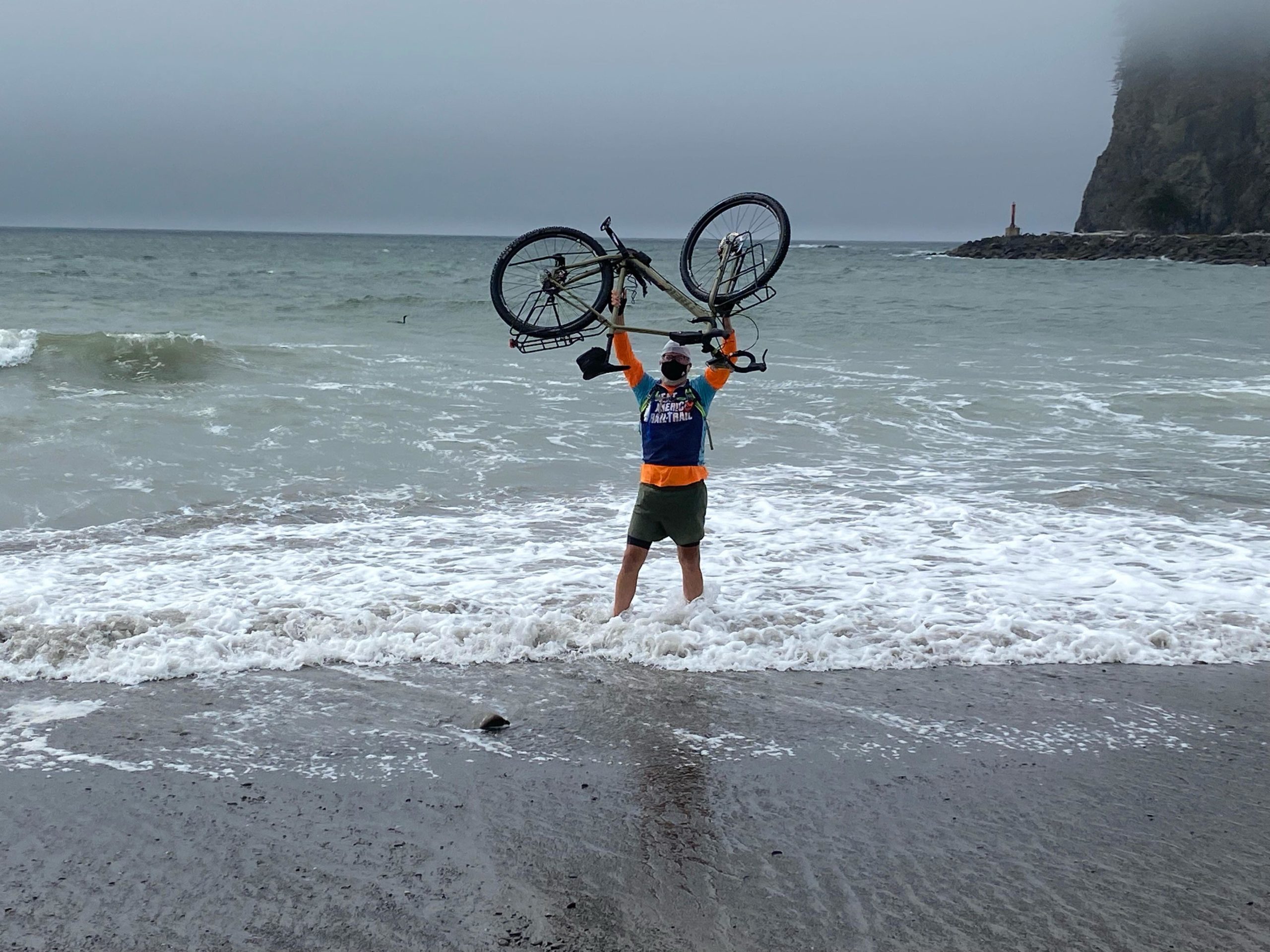 In most cases, the connection led to a warm reception, and conversations ensued where Jay would describe the Warrior Expedition program. Then came the offer of space for his tent in someone's backyard. "They'd follow up with, hey, why not come inside? You can stay on the couch. Better yet, here's our spare bedroom. What do you want for breakfast?" said Jay. "And then we'd become friends for life."
Invariably, Jay would offer the same parting thoughts to his hosts, "Oh hey, by the way, would you want to do this again? You may not get a rider as interesting as me, though."
Jay spent time with folks from all economic, social, cultural, and religious walks of life. Whether being wined and dined in fancy restaurants or sharing simple meals of lettuce and beans from the garden, Jay was humbled as people generously offered the very best they could give.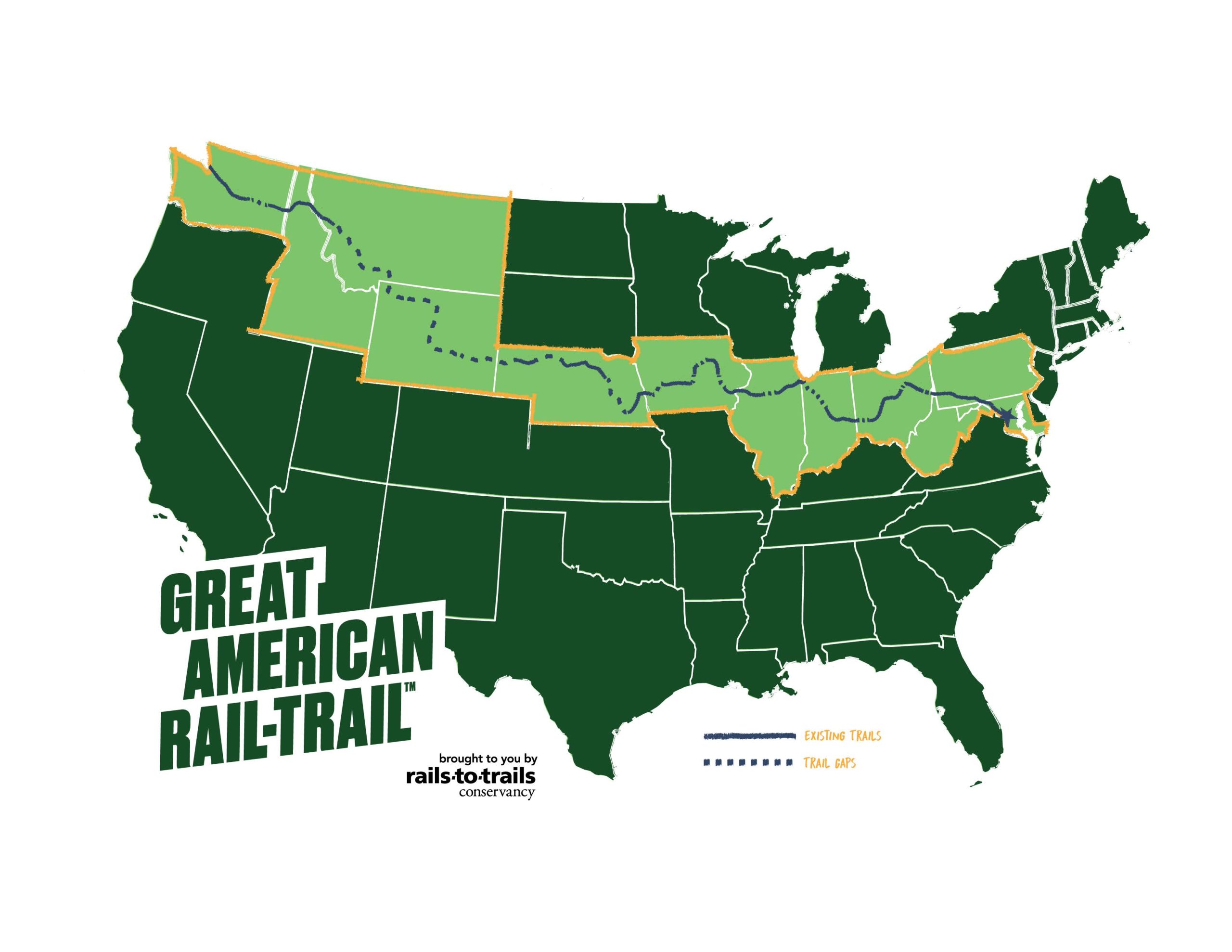 The good, the bad, and the dangerous
The route that Warrior Expeditions used is part of an ambitious undertaking by the Rails to Trails Conservancy, whose vision is to connect the nation via the vast and numerous networks of trails that already exist. The Great American Rail-Trail is one of the projects. It is about 55 percent complete. As Jay described it, the route he biked had everything: "the good, the bad, and the dangerous."
The 55 percent that's complete is very good, with quiet, paved bike trails. The other 45 percent varied from unpaved trails to busy interstate highways with no shoulders and plenty of high-speed traffic. Tunnels and bridges proved to be frighteningly narrow. Connecting all the quieter trails will take time, but that's the goal of the Rails to Trails Conservancy.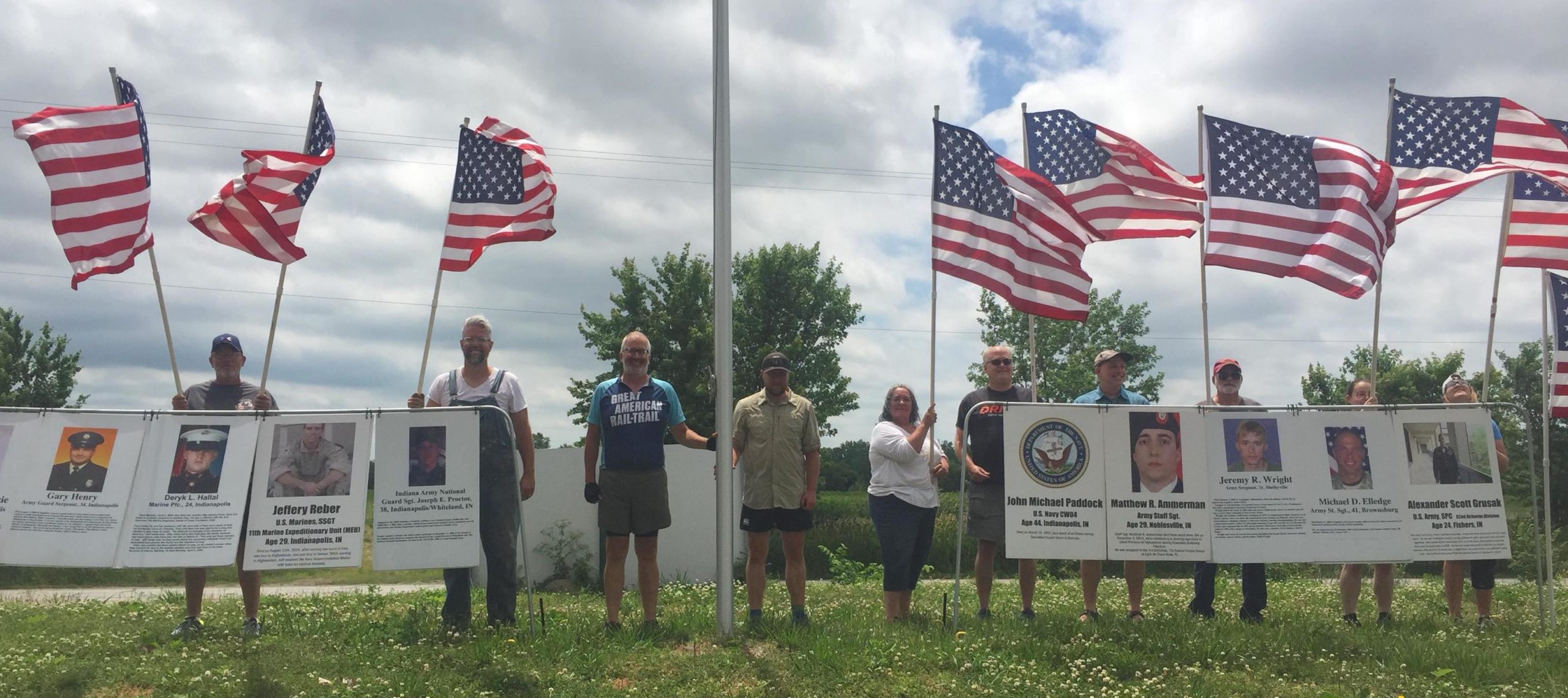 Jay's expedition concluded after 3,829.6 miles over 106 days when he rode his bike right into the Pacific Ocean in La Push, Washington. A wave may have knocked him down, but he joyfully picked his bike up and pumped it over his head. Mission accomplished!
Looking forward
Jay and Anna are both glad he is back home, and Jay reflects on what an incredible experience it was. They are eager to assist both veterans and program administrators on future Warrior Expeditions.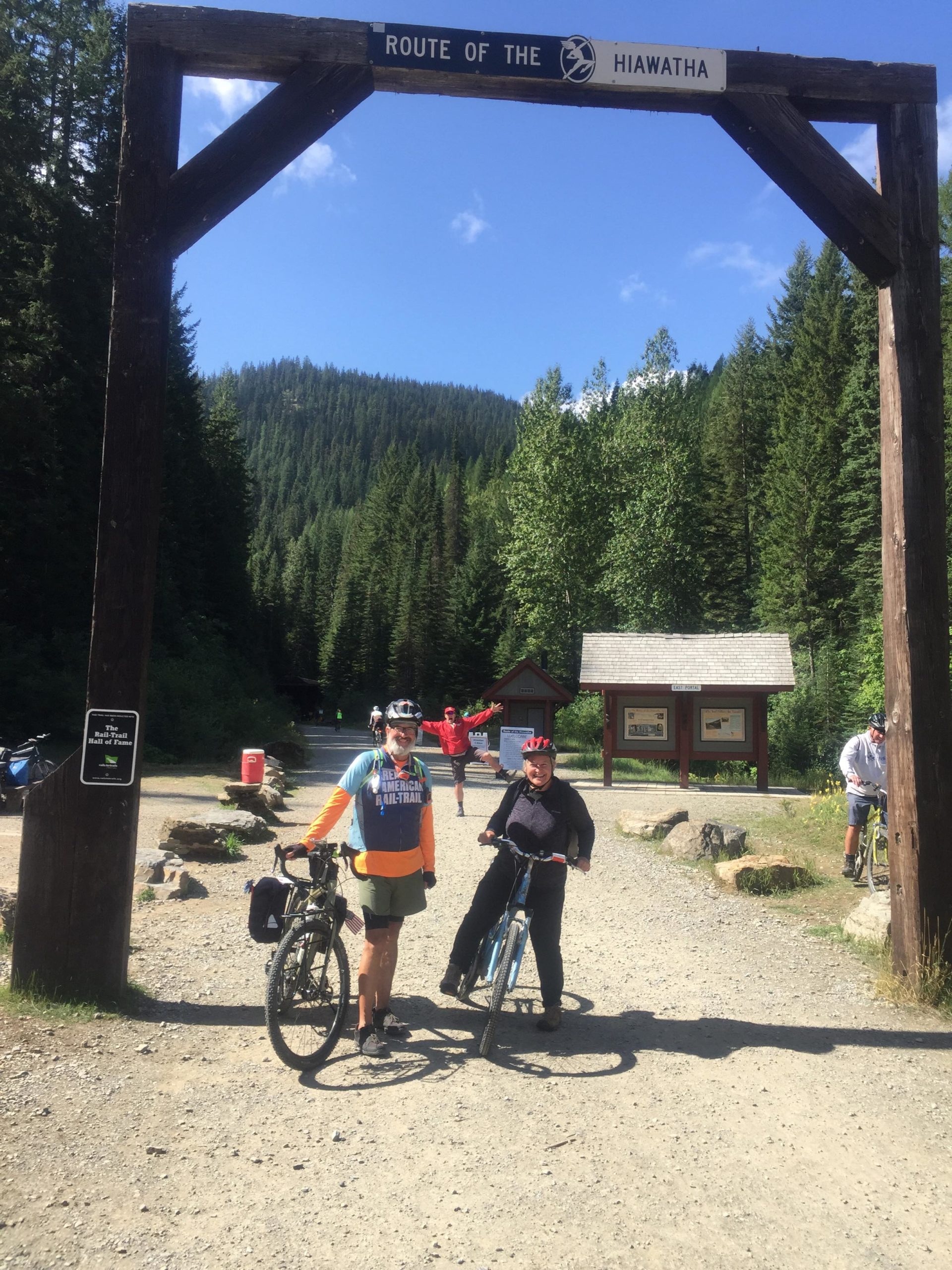 "What made the trip so cool was meeting all the people," Jay said. "You get a glimpse into their lives, and they were all so different. It's a mutual leap of faith for them to open their home and for me, or other veterans on this journey, to enter their home. That's the key to this program's success and my number one takeaway: I have restored good faith in the American people." For more information on this fantastic program, visit www.warriorexpeditions.org.
ICYMI: I remember it like it was yesterday… September 11, 2001