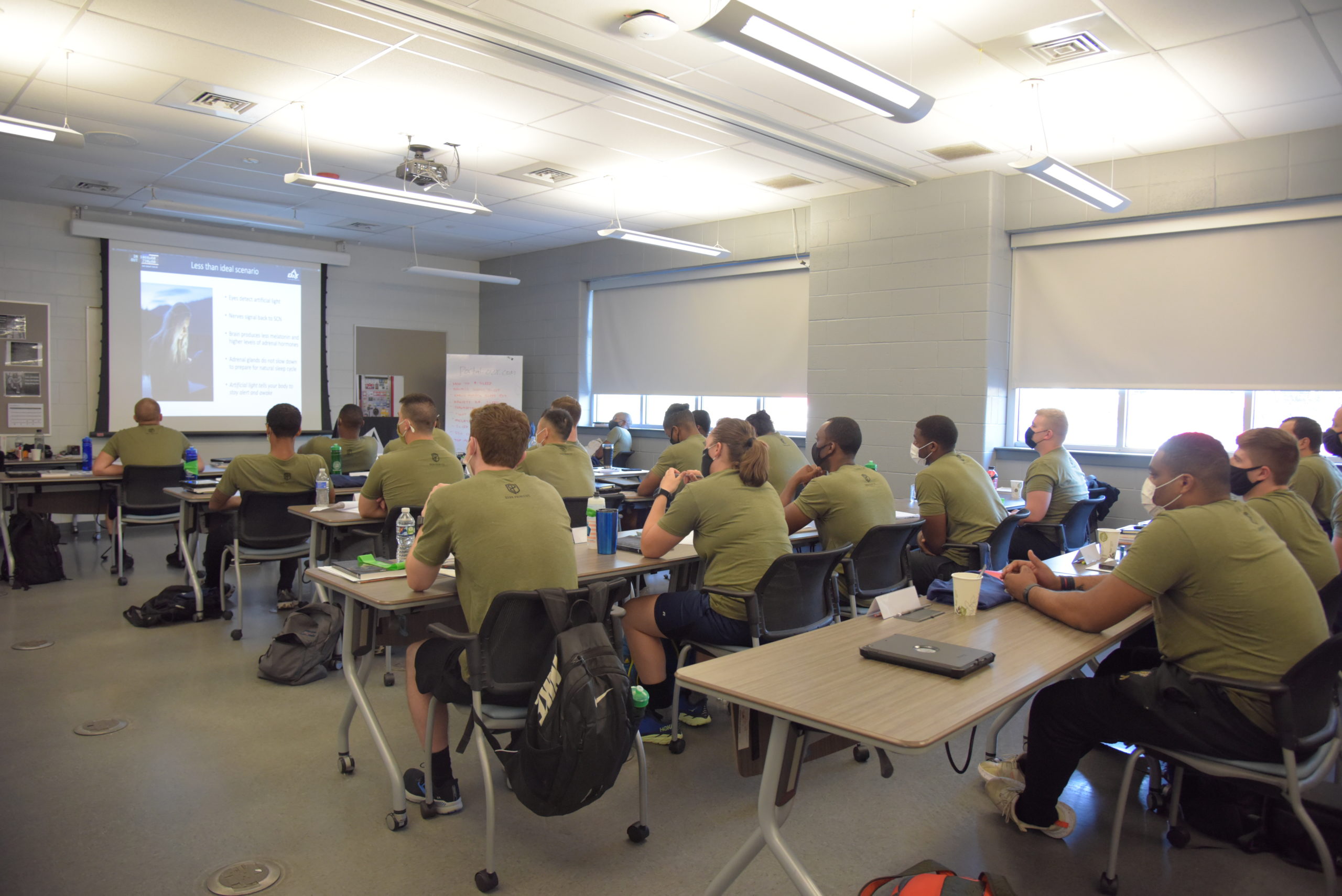 ALEXANDRIA, VA–The importance of mental health in business and sport has become much more prominent recently. One business, however, has been ahead of the mental health curve for years.
O2X, a New England-based human performance company, trains tactical athletes (i.e. firefighters, police officers, federal agents, military personnel, other first responders, etc.) in the importance of balance; balance between mental and physical health.
"The way we view the mental health is the same way we view the physical health; we need to focus on making ourselves as healthy as we can mentally just as we do physically," states O2X Operations Lead Specialist Justin Herzog.
Founded in 2014, by three former Navy SEALs, O2X was born from the ideology of supporting others. Since its inception, O2X has grown nationally, employing over 175 training specialists, and running workshops from San Diego to Portland, Maine.
"We have specialists all over the country," explains Herzog. "Some are tactical athletes now; some are not, but are experts in their field, like registered dietitians. They are all able to come and present the information to empower the students in the class."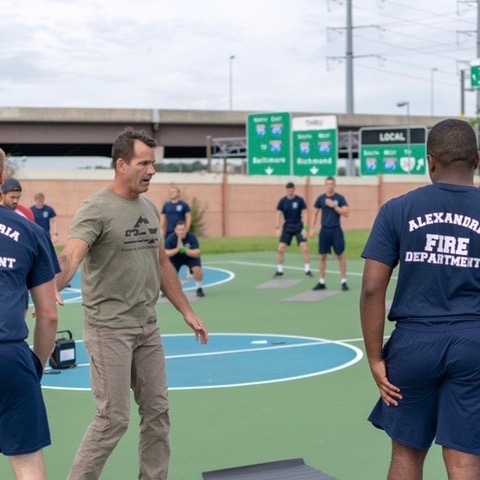 These professionals can either travel to teach workshops, or they can be stationed with a particular organization. For example, O2X would partner with the D.C. Fire Department to place a full-time, dedicated, training professional working onsite year-round. This professional would be employed by O2X, but would work at whichever agency they are placed with, providing that health resource.
"We provide the resources and manpower, so these agencies don't have to do so much of the groundwork," states O2X Director of Client Services Brice Long.
For years now, the Alexandria Fire Department has been welcoming O2X professionals to run 4-day workshops during their recruit schools. Herzog himself has been helping run the AFD workshops for four years.
"Alexandria has always had a pretty big priority in health and safety, so this program was a natural fit for us," explains Lead Instructor for the Recruit School Lieutenant Steven Smith. "Every day at the end I ask the recruits how their day was. I can tell that they are genuinely enthusiastic and seem to love the program."
The program is designed to equip these tactical athletes with the resources and inspiration necessary to implement these strategies in real life. With in-person classroom learning, hands-on tactical training, an app, and a textbook, the O2X program is a comprehensive approach to addressing the needs of mental, emotional, and physical health.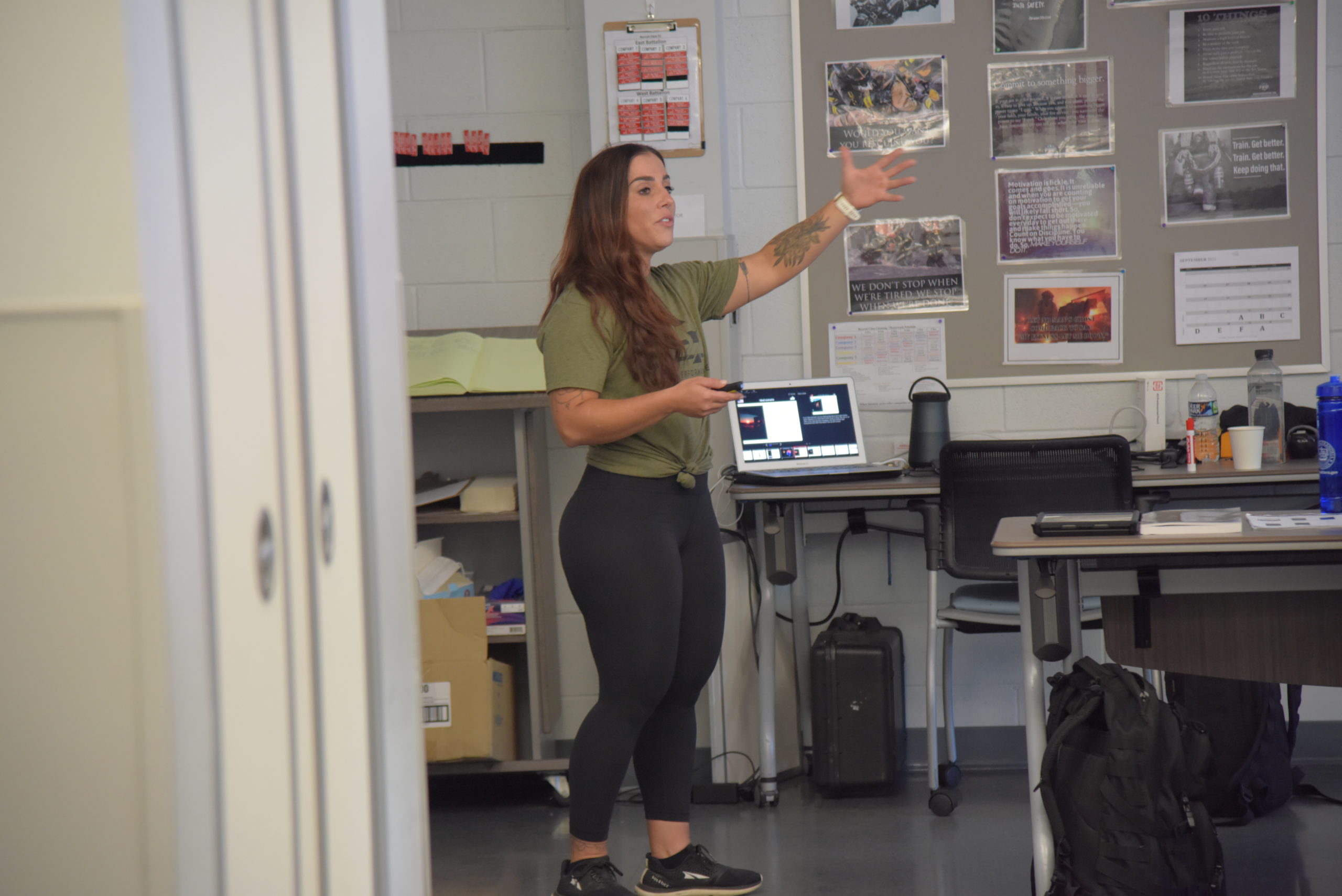 "Our aim is to meet the needs of the actual person, not just the firefighter, but the human being as a firefighter," says Herzog.
With its longstanding relationship with Alexandria, and its national renown for nearly a decade, O2X is starting to consider international relationships. They have had discussions with public safety services in Europe and Australia, and a unit of firefighters in Nepal has even bought the text book.
"I don't think mental health is a fad," says Long. "We are witnessing true change in public safety, even the military are revamping programs with much more functional, practical, modern, wholistic assessments."
Health and safety are two things which are all too necessary right now, and will not be going away anytime soon. O2X and Alexandria are truly setting the example when it comes to prioritizing both, in work, in life, and in the world.
To learn more about O2X services, visit O2X.com, or contact [email protected].