Animal Heroes
Alexandria Police Department Remembers Beloved Retired K-9 Trajan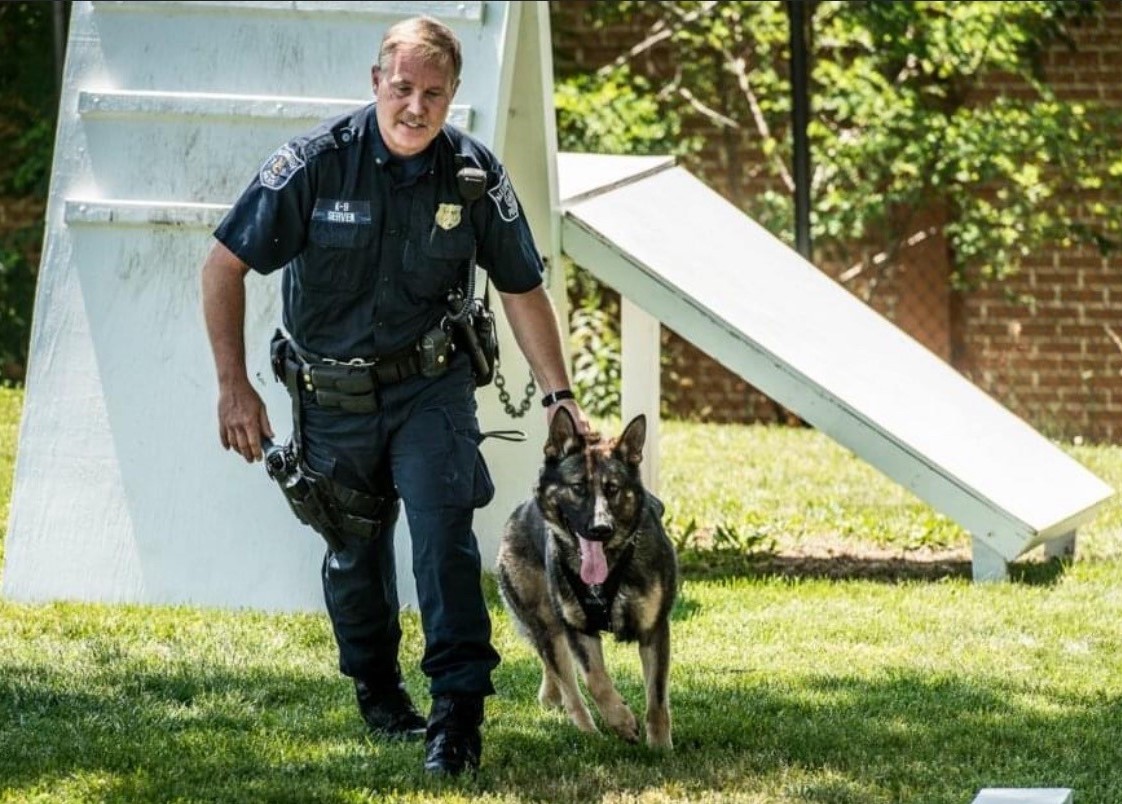 ALEXANDRIA, VA – On Oct. 4, 2021, the Alexandria Police Department lost a beloved member. Retired K-9, Trajan, passed peacefully at eleven years old and after eight years of service. He was handled by Officer Doug Serven, Sr.
APD K-9 Trajan was certified by the U.S. Police Canine Association. From May 2021 to April 2020, he performed patrol, tracking, and explosive detection for APD. Throughout his career, Trajan had multiple suspect apprehensions in armed robbery and burglary cases, assisted patrol by searching buildings, tracking suspects, and finding evidence, and conducted explosive sweeps for special events.
Trajan also kept residents outside of Alexandria safe, assisting Arlington County Police with the Marine Corps Marathon.
Trajan's handler, Doug Serven, Sr., retired in 2020 after 35 years of dedicated service as an APD officer and K-9 handler to six police dogs.  Today, his son, Officer Doug Serven, Jr., carries on the family tradition as a K-9 handler to patrol dog, Axl.
Trajan will be missed and remembered.