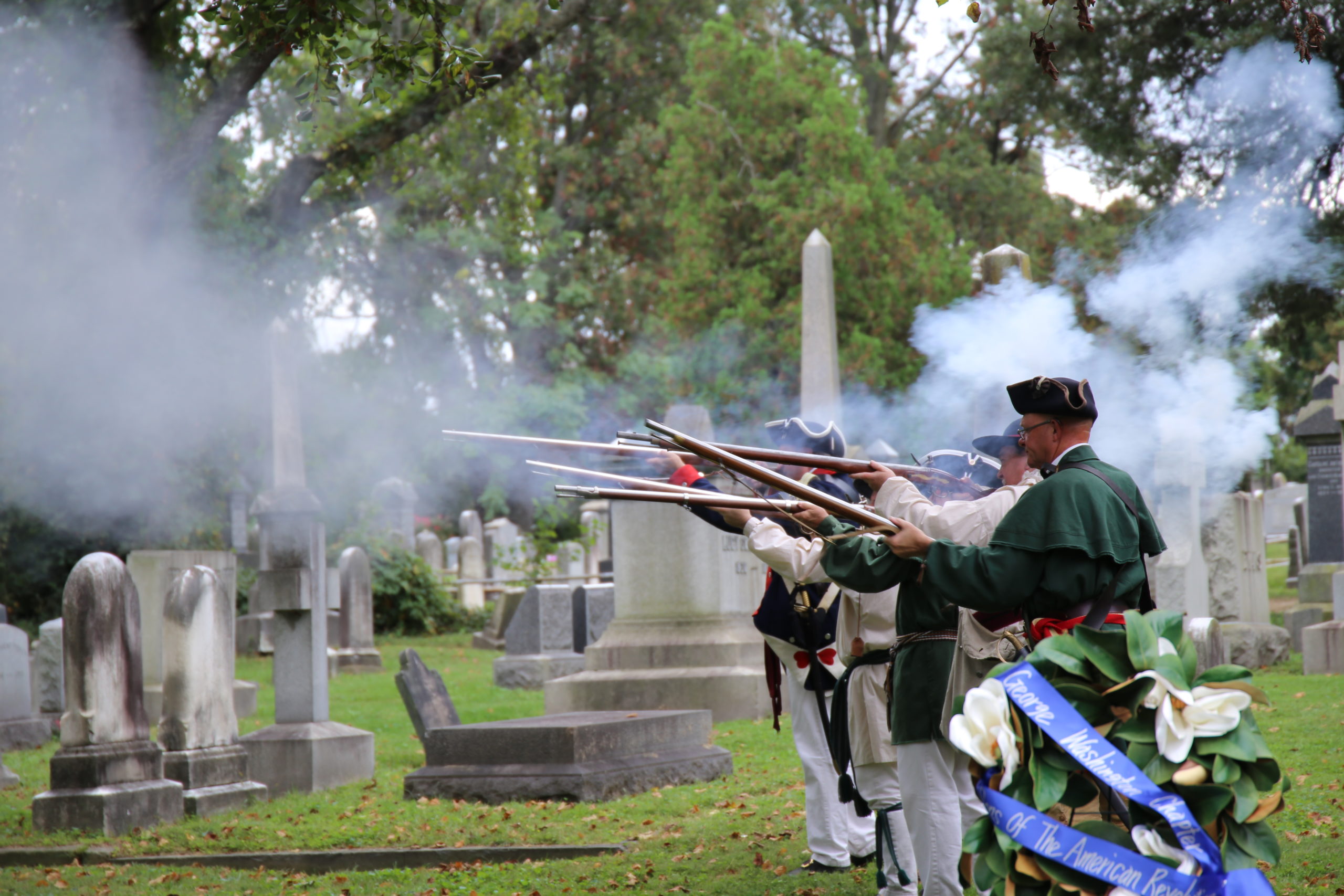 ALEXANDRIA, VA–On the crisp fall morning of Sat. Oct. 9, 2021, the George Washington Chapter, Virginia Society, Sons of the American Revolution (VASSAR), conducted a grave marking ceremony for two Patriots of the American Revolution.
Interred at St. Paul's Episcopal Church Cemetery in Alexandria lie Lawrence Hooff, born 1756, died 26 May 1834, and Peter Tatsapaugh, born 1752, Lancaster, PA, died 5 October 1818.
Hooff was a true patriot; he was a pallbearer at George Washington's funeral, served on the first vestry of St. Paul's, and signed a Legislative Petition to Virginia House of Delegates, 27 May 1782, that included a request for a representative to the House of Delegates (formerly the House of Burgesses).
Tatsapaugh was a Sergeant in Captain Peter Mantz's Company, Maryland Militia, September 1775-October 1776, and he also happened to be an in-law of the Hooff family, so the honoring of both these men on the same day fit perfectly between the history of the city and the family.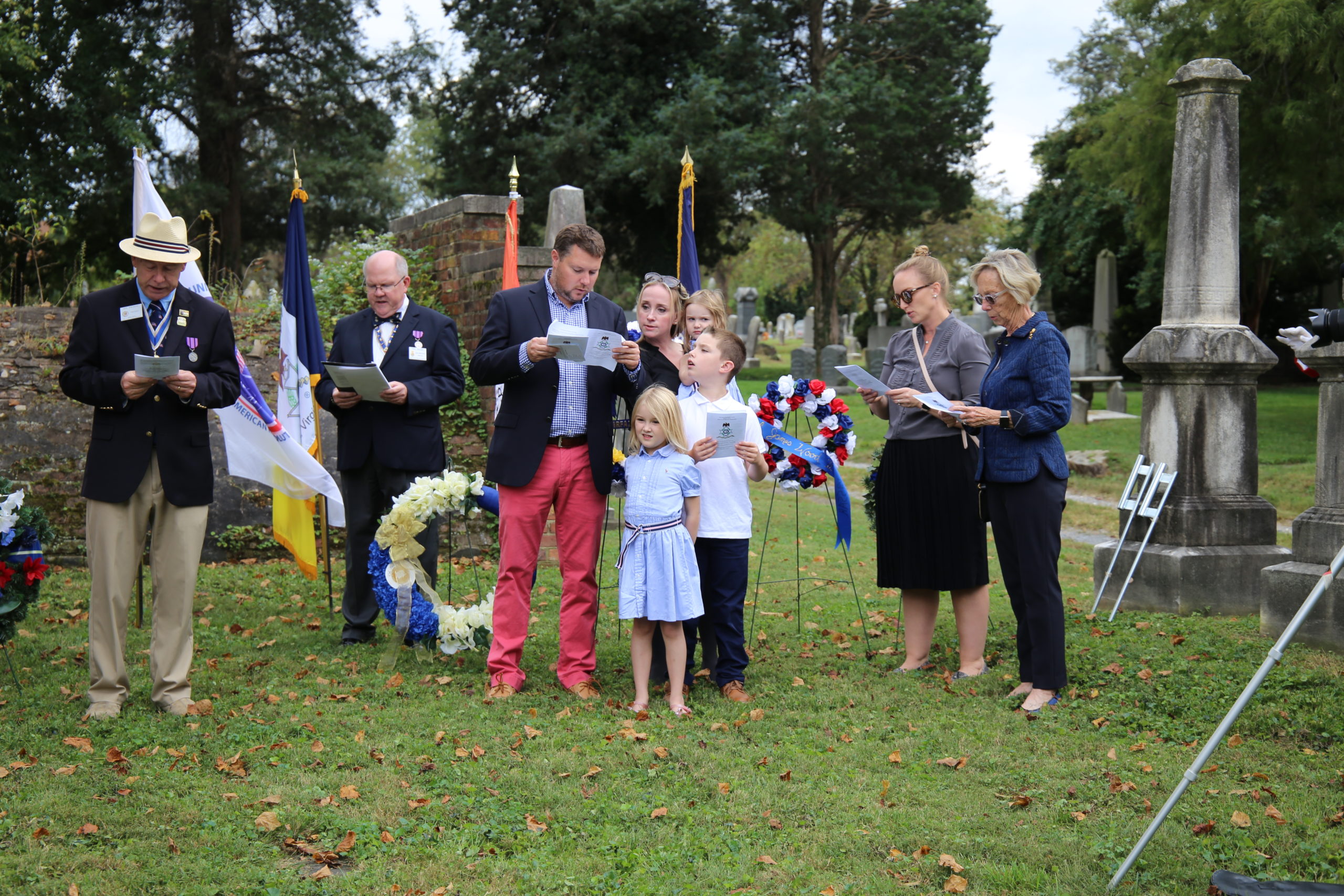 A number of Hooff descendants were even present for the ceremony, mastered by George Washington Chapter Grave Marking Chair Paul Walden.
As the markers were dedicated by VASSAR President Jeff Thomas, the VASSAR Color Guard posted colors and fired a musket salute, adding an appropriate air of dignity.
Following the dedication was a wreath presentation by the VASSAR chapters of George Washington, Col Fieldling Lewis, Col. James Wood II, George Mason, and Fairfax Resolves, the Kate Waller Barrett Chapter, the Virginia Daughters of the American Revolution, and the Virginia Children of the American Revolution.
The ceremony concluded with a benediction and a reading from Ecclesiasticus by Reverend Jenni Ovenstone, Senior Associate Rector of St. Paul's.
VASSAR tries to hold a grave marking ceremony annually to finally give these members of history the respect and honor they deserve.
For background on the SAR, or other additional information visit gwsar.org or contact Paul Walden Grave Marking Chair, George Washington Chapter, VASSAR, at (703) 346-2091 or email [email protected].