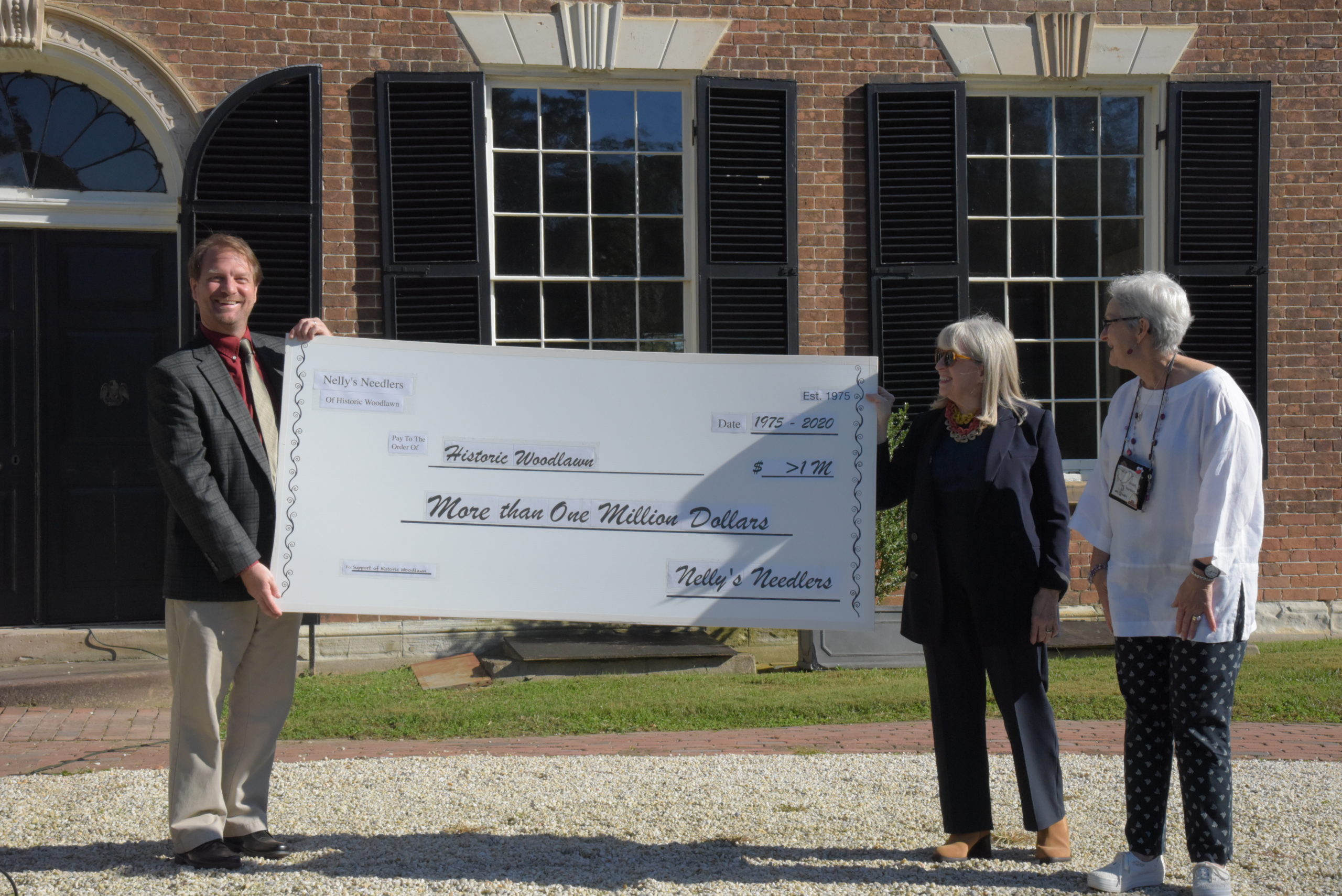 ALEXANDRIA, VA–The volunteer group, Nelly's Needlers, has raised over $1 million in support of Woodlawn & Frank Lloyd Wright's Pope-Leighey House.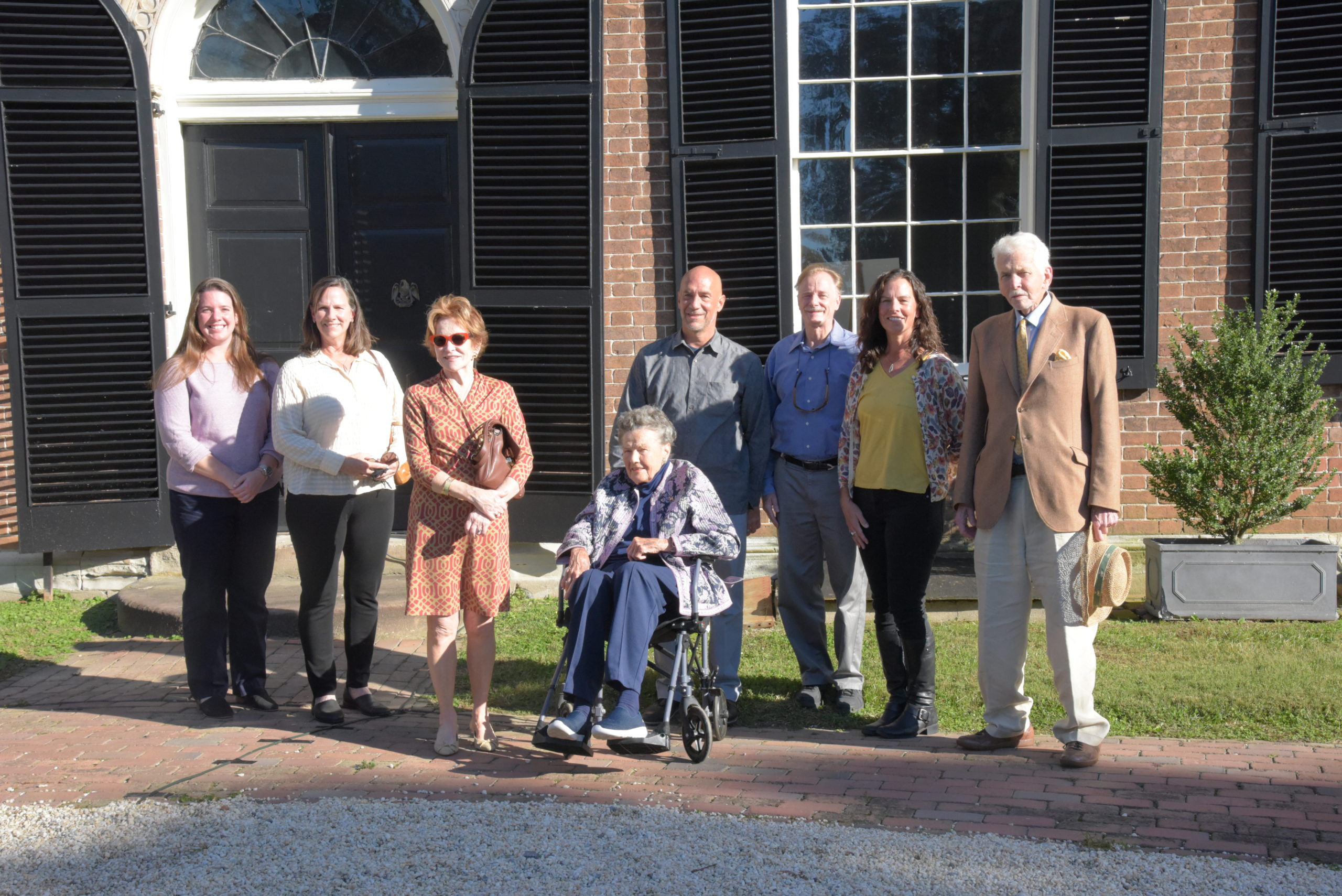 Founded in 1975 by Pinkey Matheson and Adelaide Bolte, Nelly's Needlers was named for Eleanor "Nelly" Parke Custis Lewis, granddaughter of Martha Washington and lover of needlework. Woodlawn was a wedding gift from George Washington to Lewis when she married into the family. Ever since, the property has stood as a gathering place for visitors near and far.
Today, Woodlawn is just as bucolic as it was centuries ago, but the importance of its preservation has increased.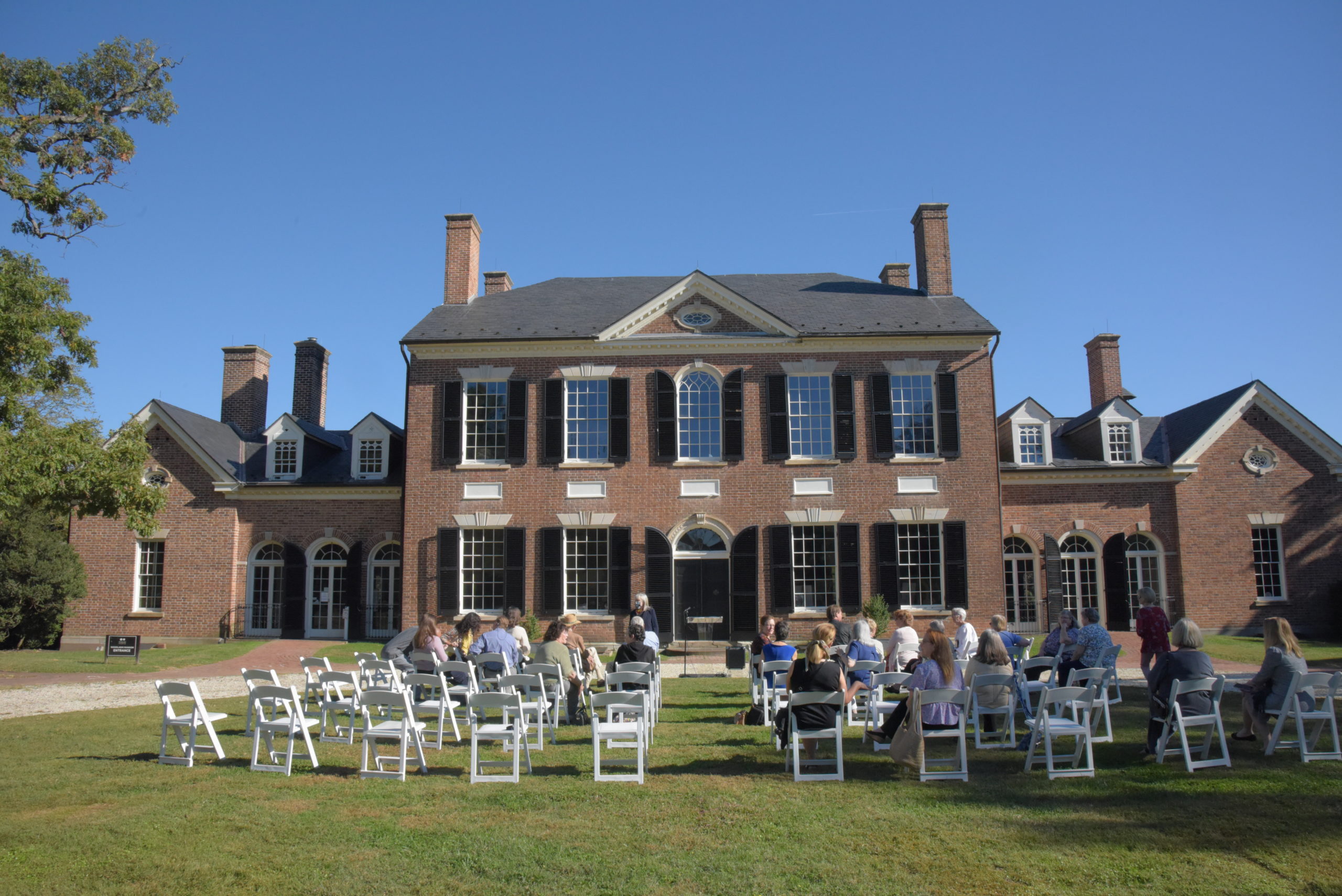 The Nellys have a commitment to this preservation. As stated in their by-laws: to raise funds for the benefit and preservation of Historic Woodlawn; support of the conservation of articles in the Historic Woodlawn collection; and foster appreciation for the needle arts.
This year, Nelly's Needlers has certainly gone above and beyond simply raising funds, despite the challenges they faced. Their largest yearly fundraising event, the luncheon Cafe held during the month long Woodlawn Needlework Show, the largest needlework show in the country, was tailored to fit a COVID-19 world, with to-go lunches and minimized contact.
"We've had a couple of years that have really impacted what we were able to raise," states Dianna Campagna, Nelly's Needlers Chair. "These last two years we haven't been able to have the full cafe, so we are hoping to get back to what it looked like."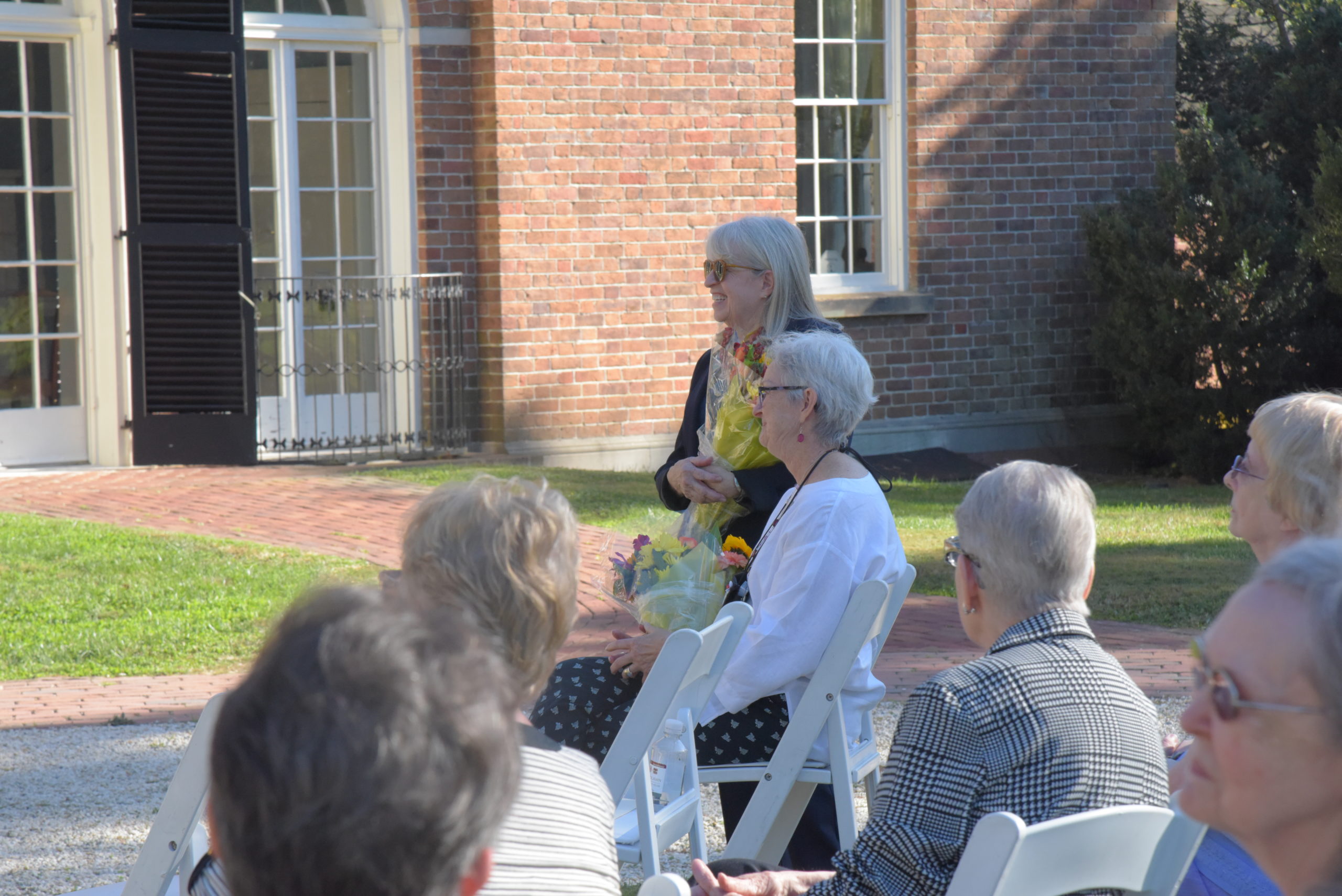 Despite their trimmed down calendar, the Nelly's volunteers did not fail to show up in full-force. Getting creative, the Nelly's spent "countless hours stitching everything form baby bibs to quilts, baking cookies and hosting lunches for the yearly needlework show, selling items through the Woodlawn Gift Shop, and holding raffles of beautiful, beautiful needlework pieces, as well as serving on its Board of Directors," according to Champagna.
Officially raising "more than one million dollars," as stated on the check presented to Woodlawn (which turned out to be 1 million, 6 thousand, and some change), the Nelly's are eager to raise more in the coming years: more money and more needleworkers, that is.
In addition to the fundraising work the Nelly's do, they also run educational programs for young people, which have "encouraged and fostered tomorrow's stewards of needlework."
So, after such a successful year, what is next for the Nelly's? "To keep raising money to support the house," concludes Dianna.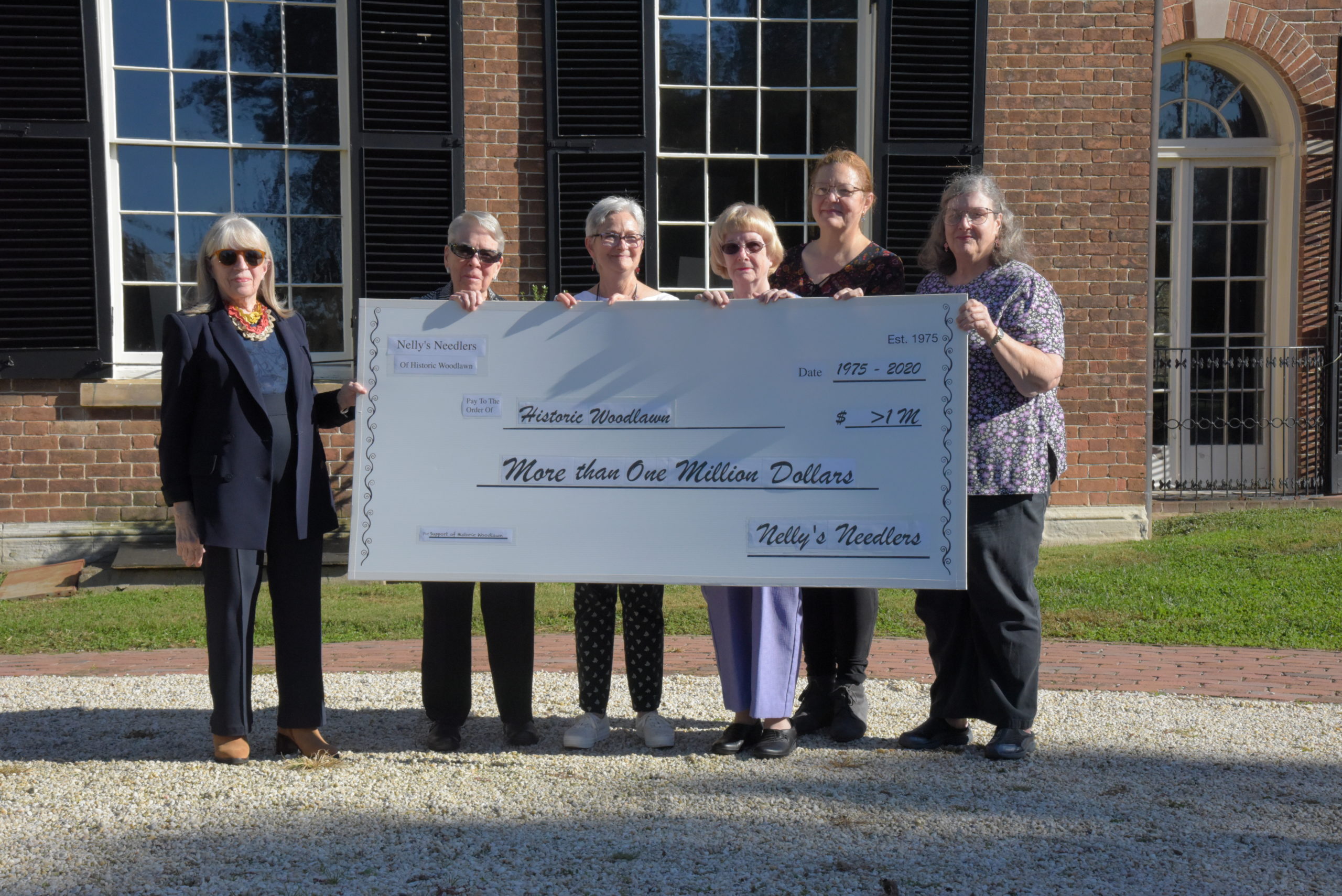 For more information on Nelly's Needlers and how you can support Woodlawn, visit this link. If you would like to become a member of Nelly's Needlers, fill out this membership form and email it to [email protected]