Del Ray Doings
The Return of the Del Ray Halloween Parade Starts Spooky Season Off Right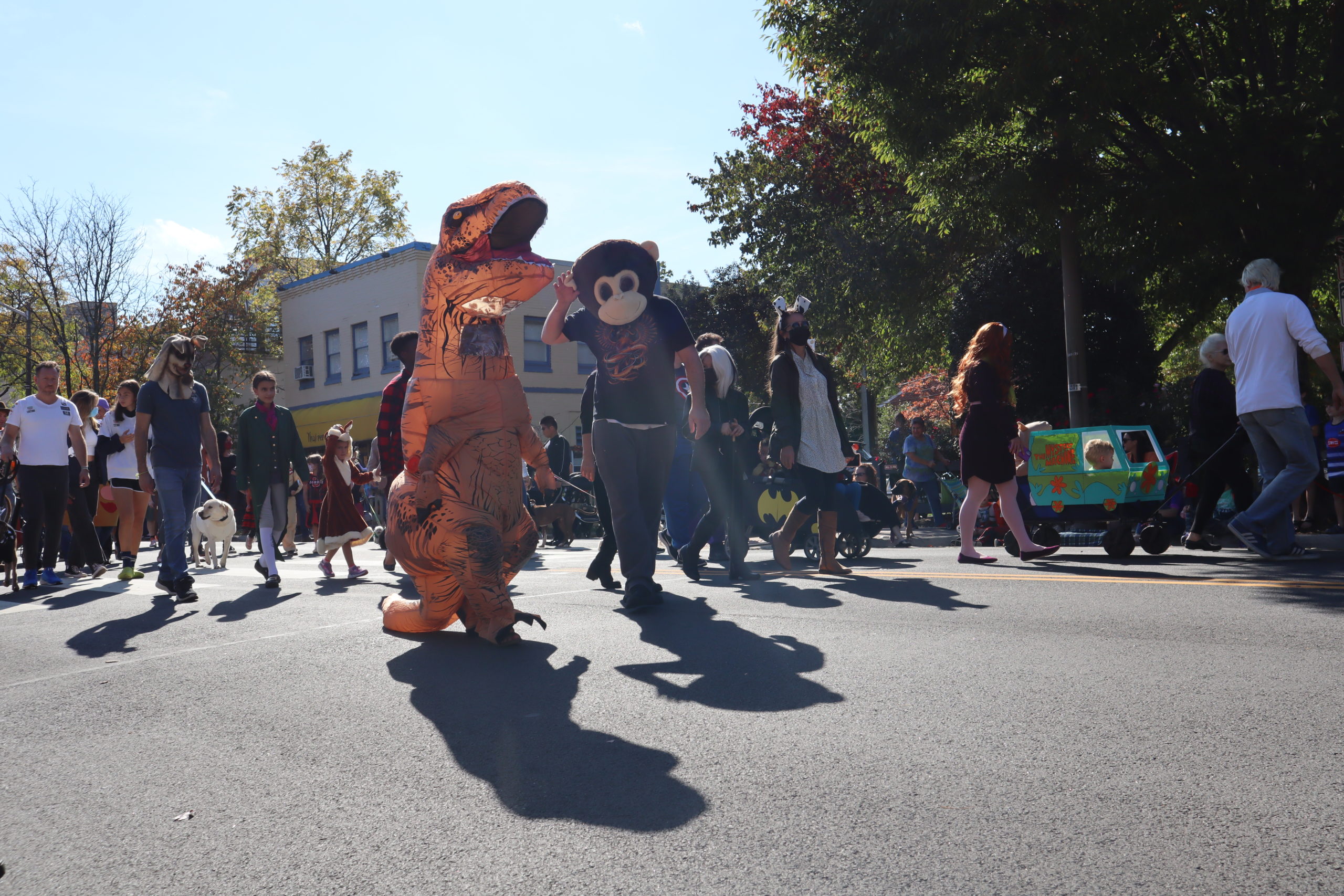 ALEXANDRIA, VA–We are less than a week away from Halloween 2021, and Del Ray has already brought the spooky factor. On Sunday, October 24, an afternoon filled with zombie marching bands, beautiful weather, and decorated local businesses, the annual Del Ray Halloween Parade came back better than ever.
After being canceled last year due to the pandemic, the Halloween parade was roaring and ready for this year. Gayle Reuter, the queen bee and one of the main organizers of this event, was ecstatic to get things rolling again. "Its amazing to be back this year," she stated. "This is something the whole neighborhood really needed." And she was not wrong.
What is usually a parade filled with kids in costumes seemed to be overflowing with adults this year, dressed up and getting into the Halloween spirit.  A sea of monsters, Marios, and Hogwarts' wizards filled the streets of Mount Vernon Ave.
"It was a great turn out this year with all things considered," continued Reuter. "There were almost as many parents dressed up this year compared to kids."
But the parents and children were not the only ones having fun today in the parade. Many pups and pooches joined in, all dressed up in unique and adorable outfits.
A few changes did have to be made this year to ensure the even went off without a hitch and that people kept healthy and safe.
The annual costume contest, which is usually held at the end of the parade, was held virtually, with online submissions and awards. Awards were virtually presented for the following categories: best decorated stroller, best group costume, and best dog costume.
Another change that was added, or should I say subtracted, was the lack of candy and goodie bags at the event, but this was only a small price to pay to keep things going smoothly.
All and all the event radiated Halloween spirit and was a perfect way to initiate the Halloween celebrations we will be seeing across Alexandria all week long.