THEATRE
A Stunning World Premiere at the New Capital One Hall in Tysons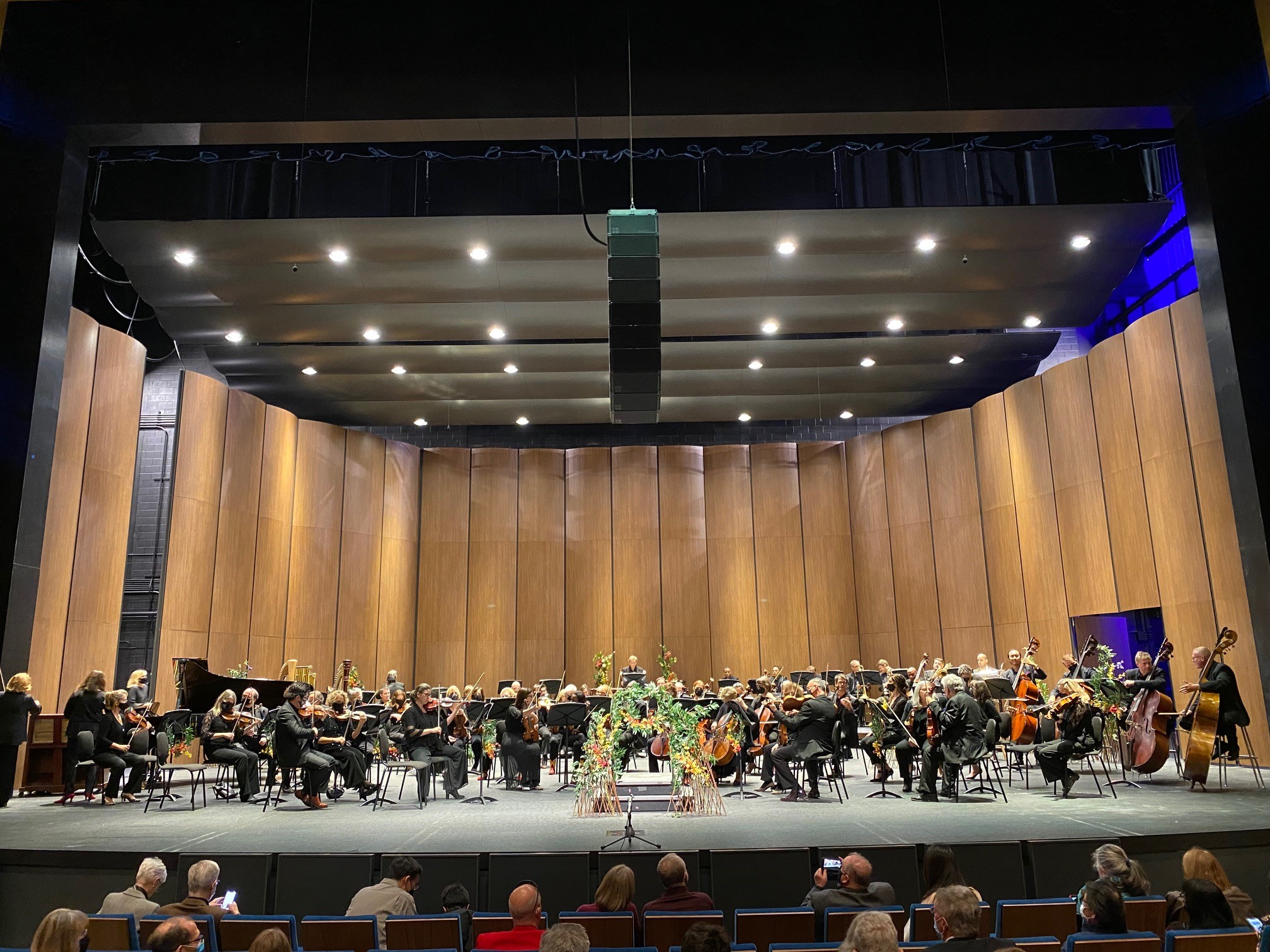 Alexandria, VA – On October 17, I was delighted to get a chance to see not only the newly opened Capital One Hall in Tysons but to hear a new piece of music composed by the brilliant Vienna, VA-based composer Henry Dehlinger and sung by Metropolitan Opera Soprano Danielle Talamantes, accompanied by the 50+ piece National Philharmonic Orchestra led by music director and conductor Piotr Gajewski.
The program was well chosen, and I'll touch on those pieces, but my focus is on Ms. Talamantes' and Mr. Dehlinger's eagerly awaited new work for soprano and full orchestra, T.S. Eliot's The Love Song of J. Alfred Prufrock. I have heard parts of it played by Dehlinger and sung by Talamantes in private concerts, but what came with the full orchestra was stunning! This piece was scheduled to premiere in April 2020, but the pandemic closed concert halls. It was rescheduled several times before premiering at The Music Center at Strathmore on Saturday, October 16, and then at the Capital One Hall in Tysons on Sunday afternoon.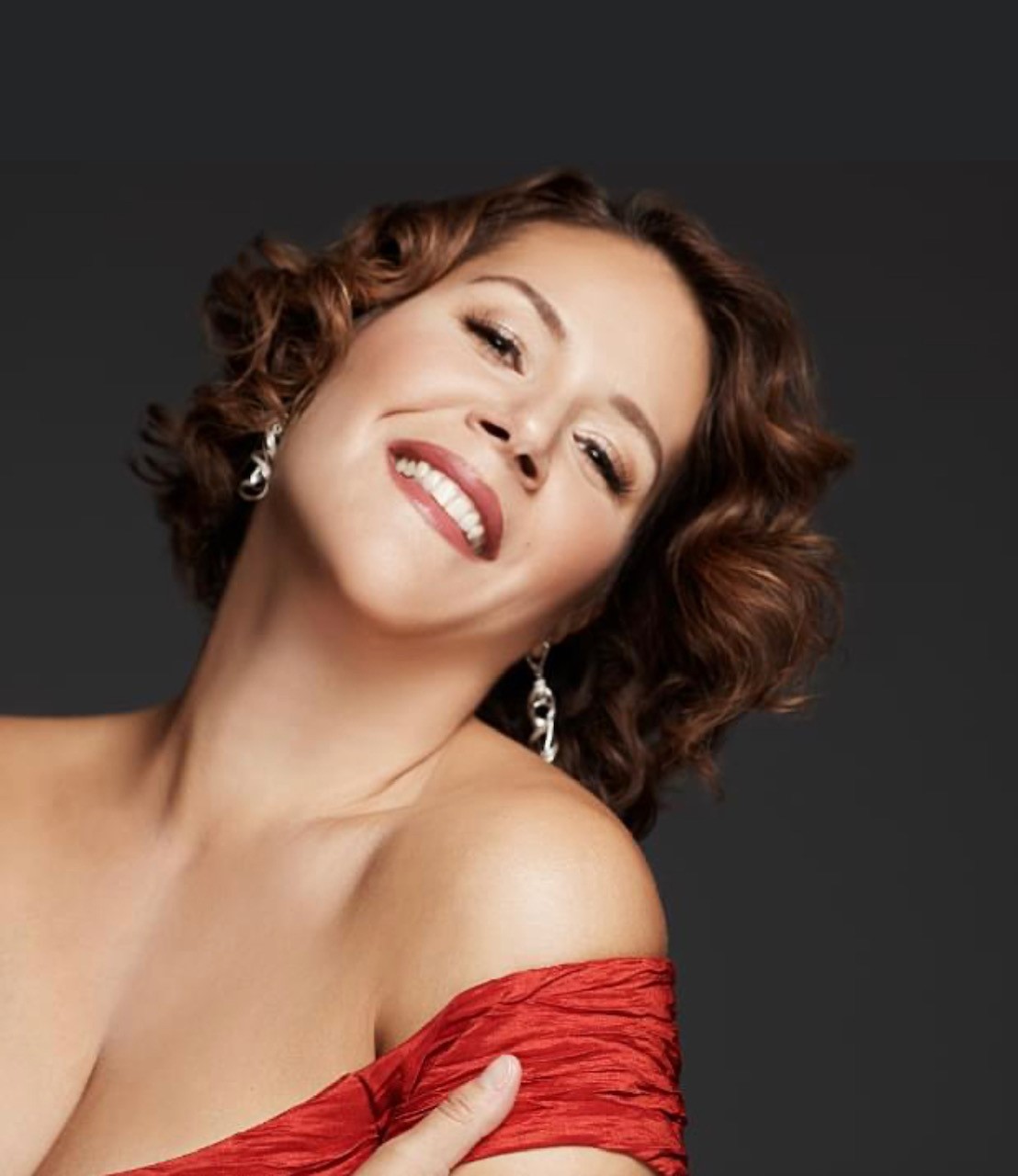 In case you haven't heard, Tysons has a new, state-of-the-art, 1600-seat performance hall, along with smaller venues. It officially opened on October 1, with Grammy, Tony, and Emmy Award-nominated singer, songwriter, and actor Josh Groban. It is a sleek, extremely modern performance hall designed for Broadway productions, concerts, and other performances. The high-ceilinged lobby is comfortable for the audience to linger with lots of space for bars and food service tables bathed by gorgeous light pouring into the wide-open expanse.
The orchestra opened the concert with a rendition of Charles Ives' Variations on America, following it with the Dehlinger setting of T.S. Eliot's poem. As you may know, The Love Song of J. Alfred Prufrock opens with a few lines from Dante's Inferno. Then the poem begins: Let us go then, you and I, When the evening is spread out against the sky, and so it continues telling the story of a sad, introverted man who, Wikipedia states, is overeducated, eloquent, neurotic, and emotionally stilted. Prufrock, the poem's speaker, seems to be addressing a potential lover. I'm sure you get the gist of this fascinating poem, published in 1915.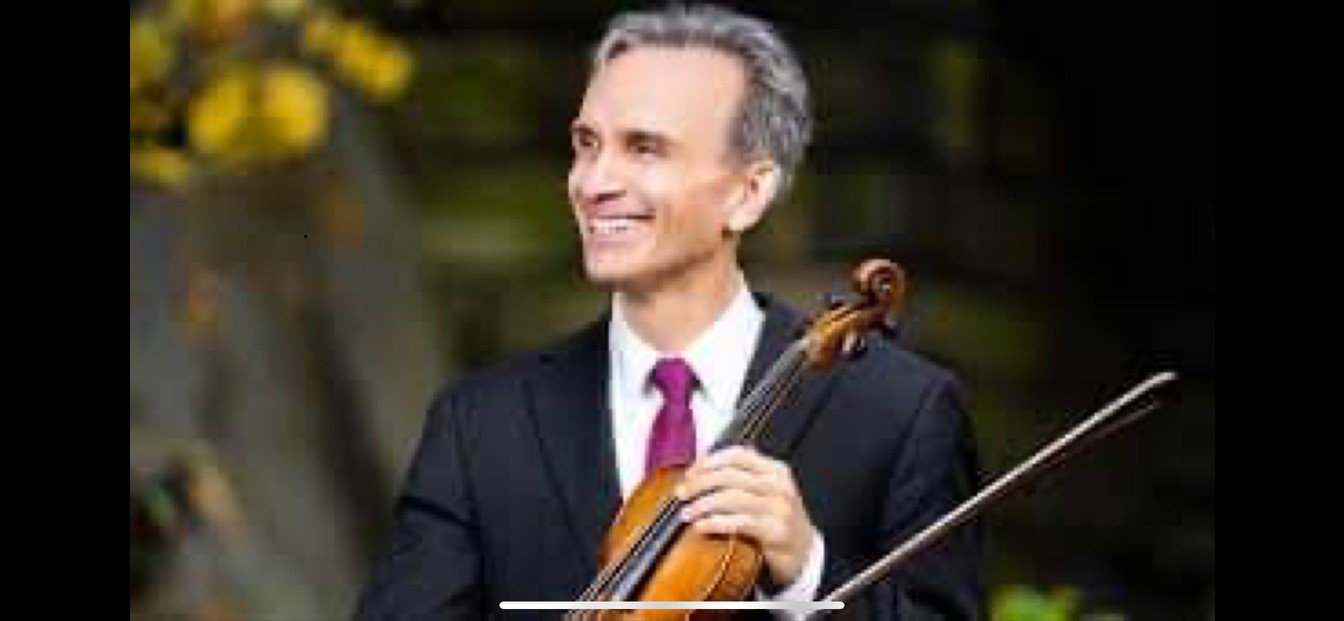 Talamantes delivers this text with a supreme understanding of the subtleties of T.S. Eliot's poetry, and Dehlinger's writing shows off her plush and startlingly beautiful vocal instrument. She has complete control from top to bottom of an extensive range. The audience is treated to her full expression of the meaning and understanding of the poetry.
If this is your first exposure to Ms. Talamantes, she has been hailed as a prolific and versatile vocal artist, whether on the operatic stage, concert hall, or recital hall. The audience and this reviewer certainly could hear that incredible versatility not only in her voice but in the music as well.
It has been written about Dehlinger's totally modern music that "he has found a modern musical language that is evocative yet familiar. It makes use of eclecticism while being rooted in the American vernacular." I can assure you, dear readers, that Henry Dehlinger shapes his music to illuminate the meaning of the text. Dehlinger quotes Francis Poulenc: The musical setting of a poem should be an act of love, never a marriage of convenience. Trust me, he achieved that in this magnificently written setting of Prufrock. Dehlinger's orchestration (yes, he did that, too!) calls on the full range that a modern orchestra can deliver and that music, even without the vocal line, is lovely! I want to hear this piece again and again to get familiar with its complexities. It simply must be recorded! My 13-year-old granddaughter was with us on Sunday and loved every minute of Talamantes' and Dehlinger's performance.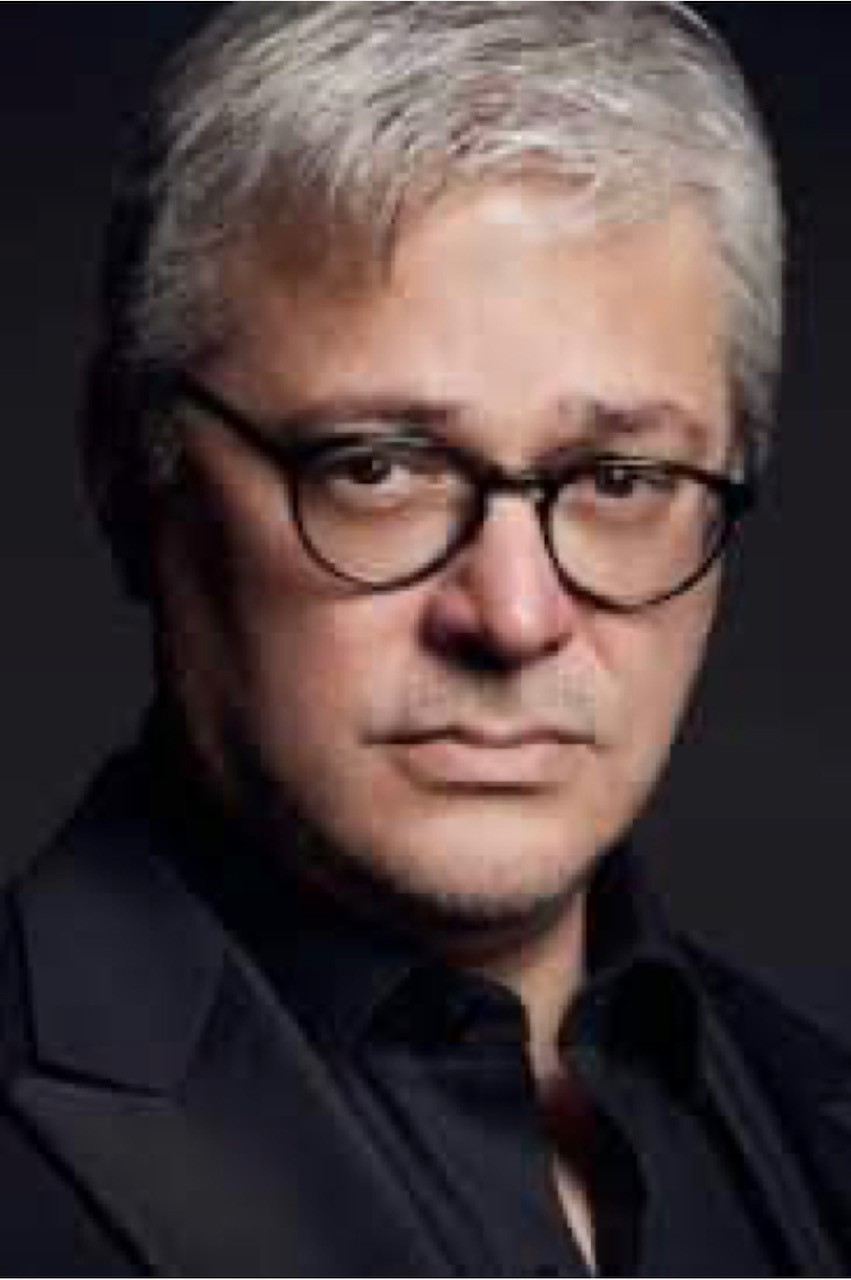 After the intermission, we were treated to another beautiful listening experience by the orchestra and the celebrated violinist, Gil Shaham, of the Ludwig van Beethoven Violin Concerto in D Major, Op. 61. Mr. Shaham played so beautifully and looked so relaxed while doing so, and I bathed in the sound of the orchestra and violinist in this magnificent new hall. The audience adored him, too. What a professional and generous musician! And what a perfect afternoon we had! I wish you all could have been there too!
ICYMI: Alexandria Artist Len Garon Paints Official Inauguration Poster for White House Gift Shop