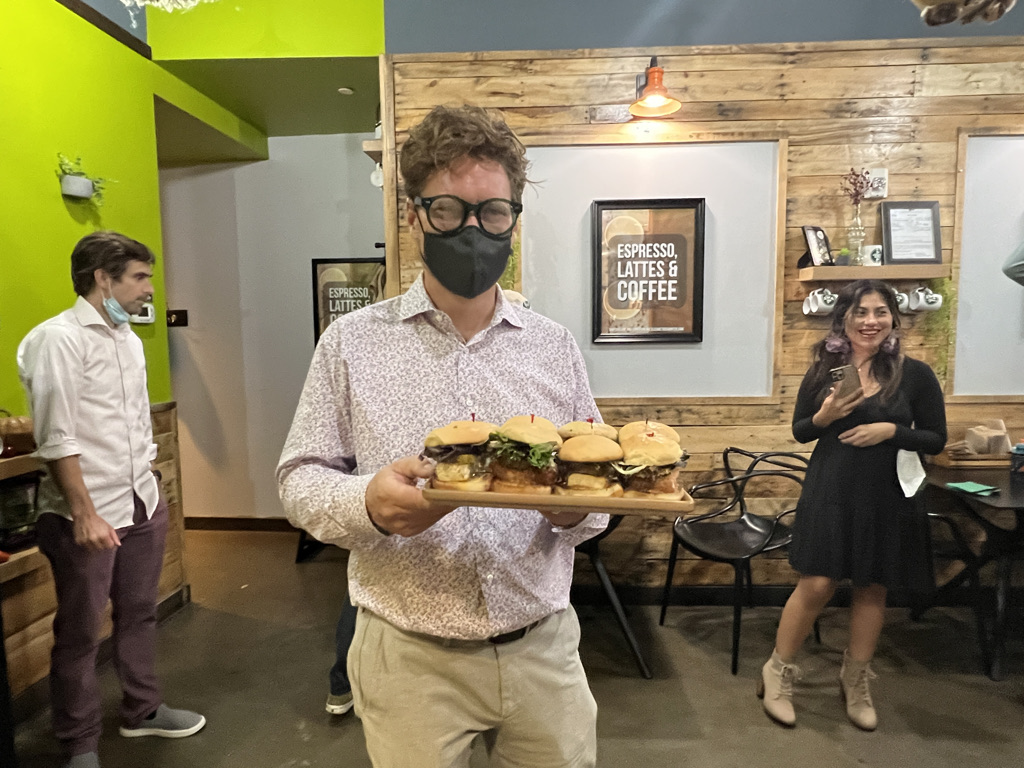 Alexandria, VA – Old Town's popular vegan breakfast and lunch spot, Elizabeth's Counter, 804 North Henry Street, Alexandria, has launched a fully vegan menu under their new Executive Chef Robert Micciulla.
Regulars will still be able to get their espresso, lattes, homemade donuts and bakery items such as seasonal popovers and cinnamon rolls.  However, Tofu Scramble and Mushroom Carnitas Burritos and gluten-free quiches (Caramelized Leek and Sauteed Spinach) will also be available.
Vegan sandwiches, salads and bowls can be ordered between 10:30 a.m. to 4:30 p.m. These include The Cactus (chick'n, pickles, lettuce, and Cactus Sauce) and Celery Root Cake, seasoned like a Maryland crab cake with Old Bay on top of arugula, tomato, radish and Lemon Herb dressing.  The popular Brussels sprouts and shoestring fries will remain as available sides items.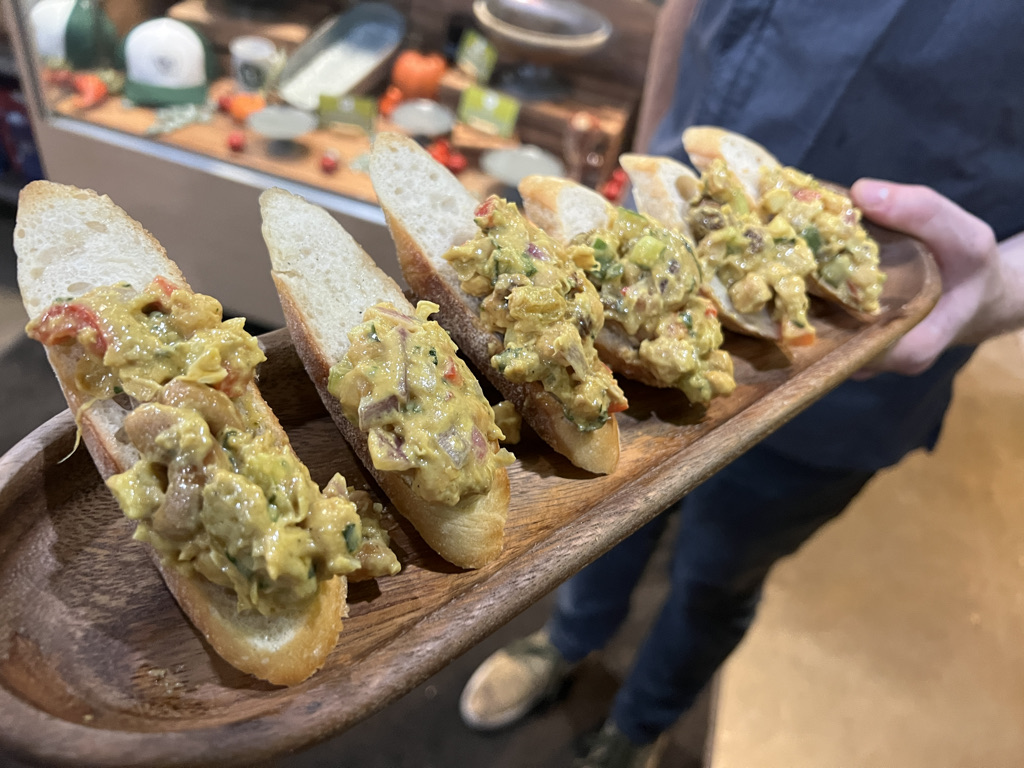 Owner Rob Krupicka opened Elizabeth's Counter in March 2020.  He says he is thankful they were able to survive, but he always knew he wanted to improve the menu, with fresher food and more options.  He simply didn't have the staff or the capacity to do it during the pandemic. Since Micciulla arrived in August they have been working hard on a new menu.  Krupicka says, "we've brought the food to a higher level now and its stuff I'm really proud of and I'm excited about that."
Micciulla hopes to entice non-vegans to eat more plant-based (at least one day a week) cuisine after sampling his creative vegan dishes.  He served as Chef de Partie at Michelin one-star The Oxford Kitchen in the United Kingdom before joining Elizabeth's Counter.  Almost everything is made from scratch daily including tofu scramble, salsa, Cactus Sauce and pastries.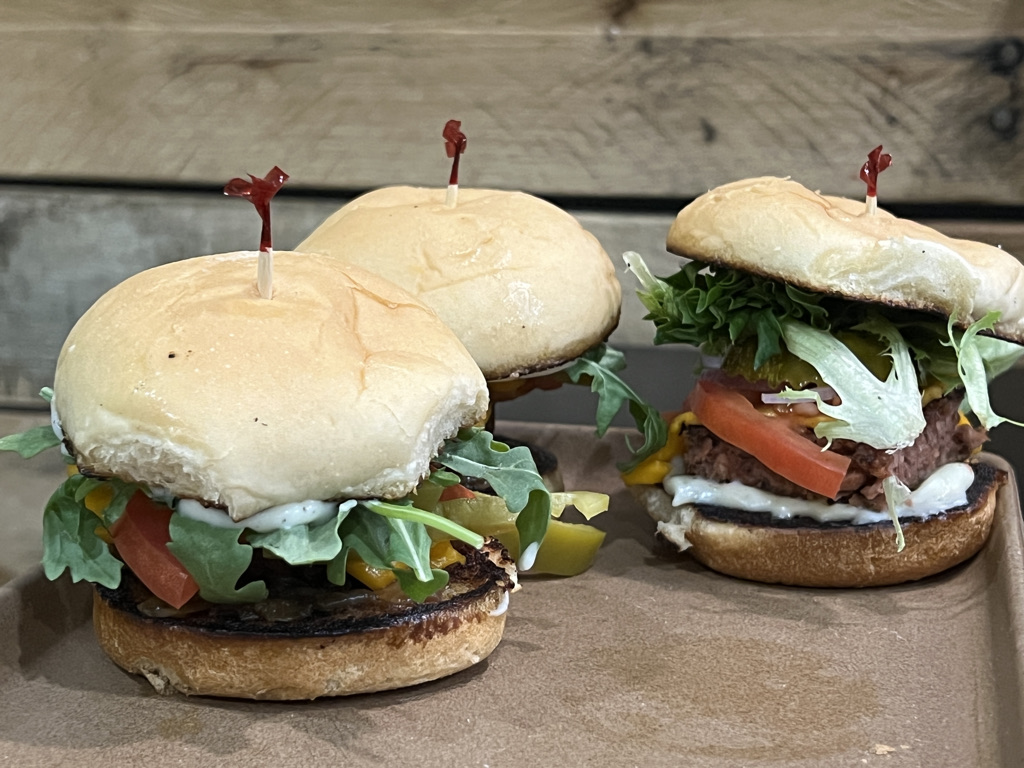 The eatery also houses a mini vegan grocery in its corner, offering Conscious Cultures vegan cheeses, baking items, non-dairy ice creams and beverages.  Ready-made salads will be available to grab from their fridge.
Elizabeth's Counter is located at 804 North Henry Street.  They are closed Tuesdays, but open Wednesday through Monday 7:00 pm. to 5:00 p.m. Visit www.elizabethscounter.com.
ICYMI: Here is How You Can Support Pride Month in Alexandria by Eating Donuts