Community News
Food Blog: Kelli Goel
Foodie Newz
New Old Town Location for Alexandria's Zen Press — Same Hospitality, Delicious, Nutritious Food and Juice Options
More spacious location, which opened mid-March 2023, also boasts an expansive shaded courtyard.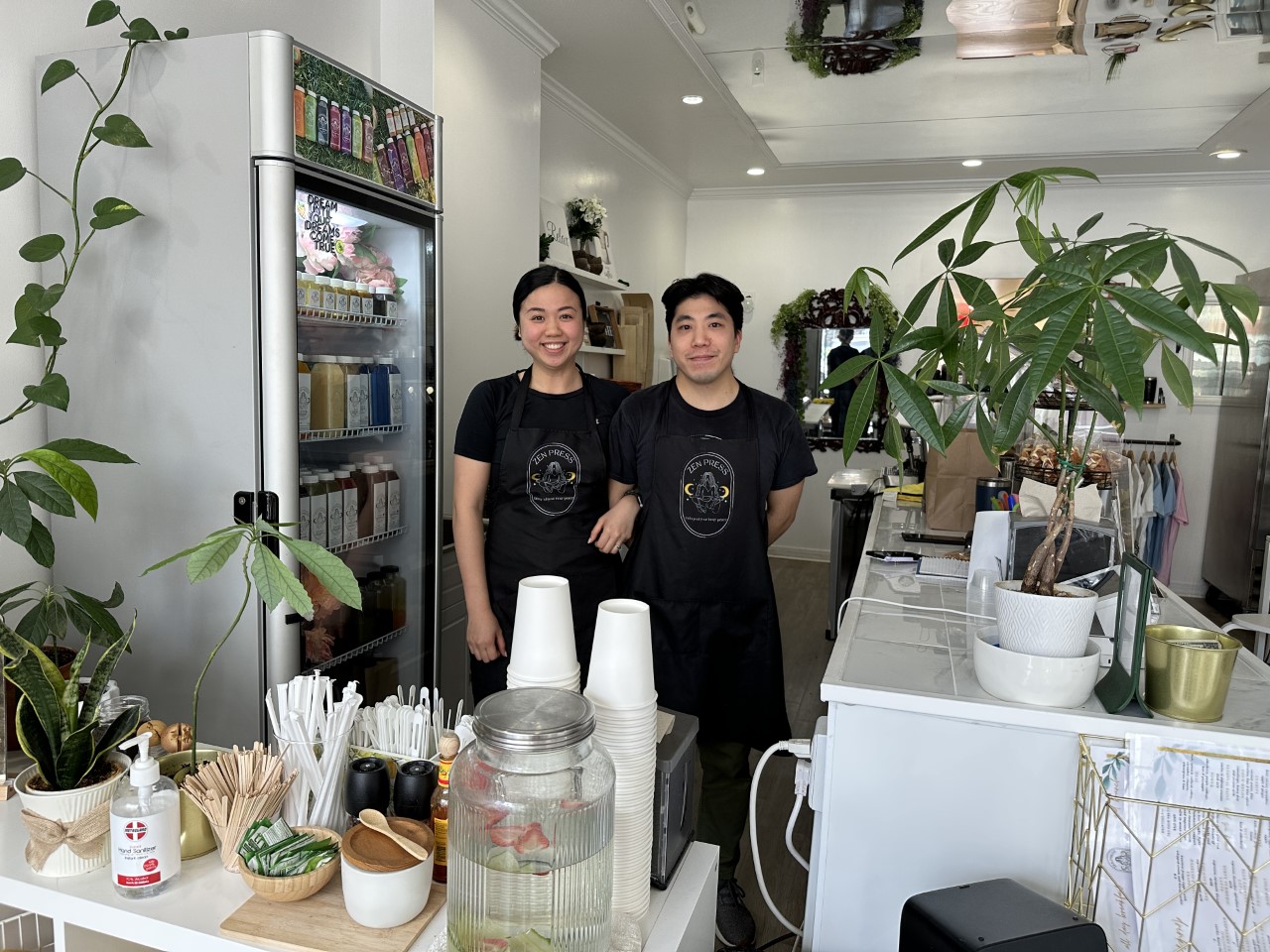 ALEXANDRIA, VA – Zen Press has come to Old Town! This popular healthy juice and food café recently moved from Richmond Highway to 806 King Street in Old Town. Owner, JuAnn Wong, loves her new digs and invites you to come on in have a healthy, delicious treat and spend as long as you like.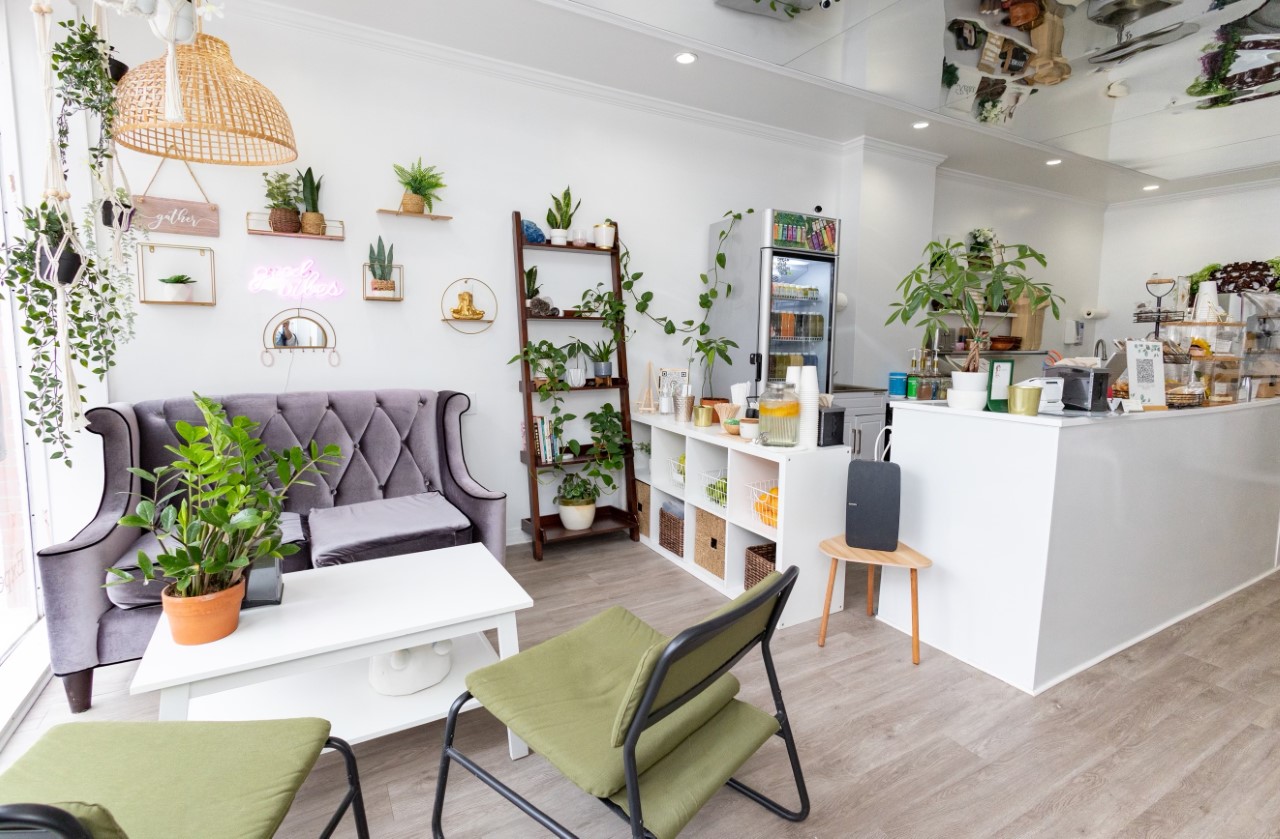 Her new, more spacious location, which opened mid-March 2023, also boasts an expansive shaded courtyard. She still has the same cool, tranquil vibe with white furniture, soothing music and lots of plants. Wong offers breakfast and brunch items to include her customers' favorites: "Berry Peachy Burrata" Bowl, "Zen Rolls", "Low Carb Pad Thai", and "Coconut Jam Toast".  Wong also makes all of her own wellness juices, carefully deciding which ingredients to incorporate due to their nutritional properties. Juices and drinks change seasonally and her food items are vegetarian and vegan friendly.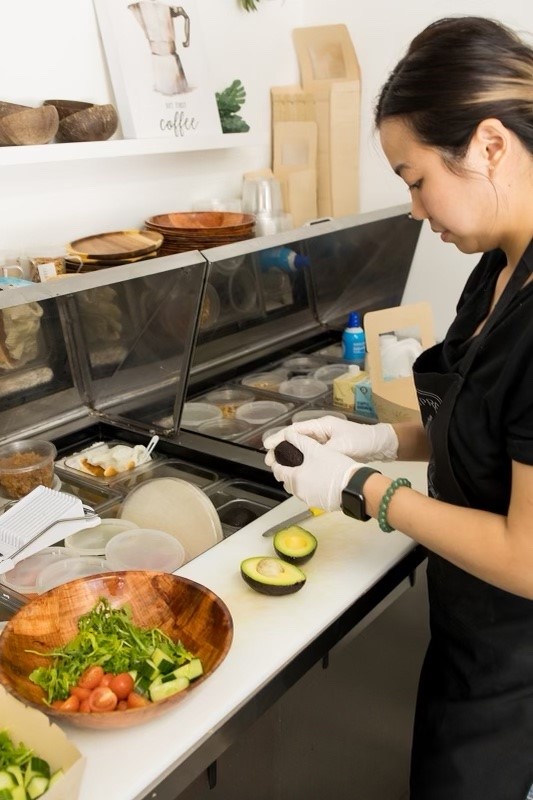 Encouraged by her mom, Wong first came to the U.S. from Malaysia in 2017, on a work and travel visa. She was 23 and newly graduated. She loved the fact that she could support herself by paying her own rent and buying what she wanted.
Upon returning home she quickly realized she missed living in the U.S. Wong had studied Culinary Arts and Business Management, so her college helped her get into a program where she could intern for a year. After applying to multiple cities, she chose to hone her trade in D.C. at Del Mar at the Wharf for one year. After much hands-on experience, she started working at Toastique at the Wharf.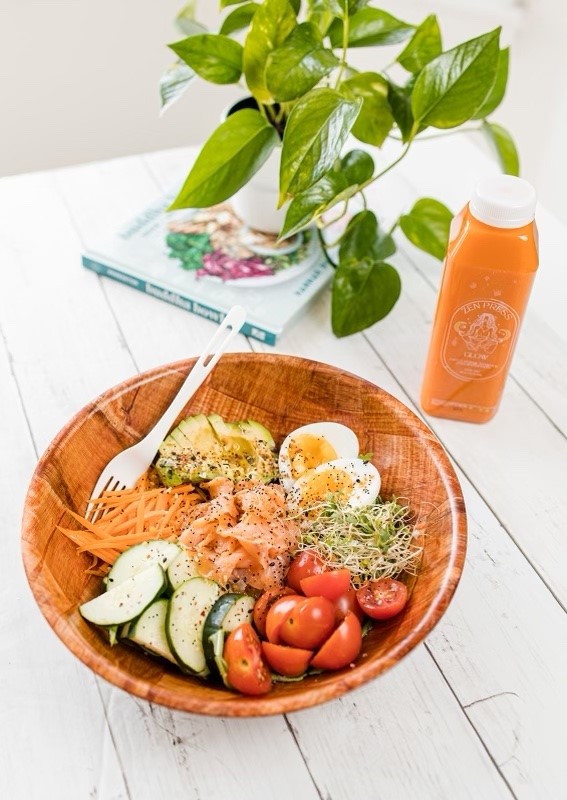 Wong exclaims, "I've always dreamed of having my own food business." Her dad was a very good cook and she would stand next to him, always looking at what he was doing and she would just stir the pot.
Her dream became a reality in February 2022, when she opened her first restaurant, Zen Press, on Richmond Hwy. Due to the expansion of Richmond Hwy, she knew it would be a short-lived endeavor, but she was able develop a loyal client base and perfect her craft.
She has a passion for cooking and always knew she wanted to be in the kitchen. Now, she is very excited that her husband, Peter Choi, is working with her, and when you visit you will also find their sweet dog, Coco, there to greet you. She loves that Old Town is so dog friendly and welcomes dogs on the patio.
"I aways knew I wanted to be in the kitchen and this doesn't feel like work," says Wong.
Zen Press is located in Old Town Alexandria at 806 King Street.  Hours are 8:00 a.m. to 4:00 p.m. daily. Catering is available, simply email [email protected], or call 571-579-1720.
FOR MORE ALEXANDRIA FOODIE NEWZ, CLICK HERE.