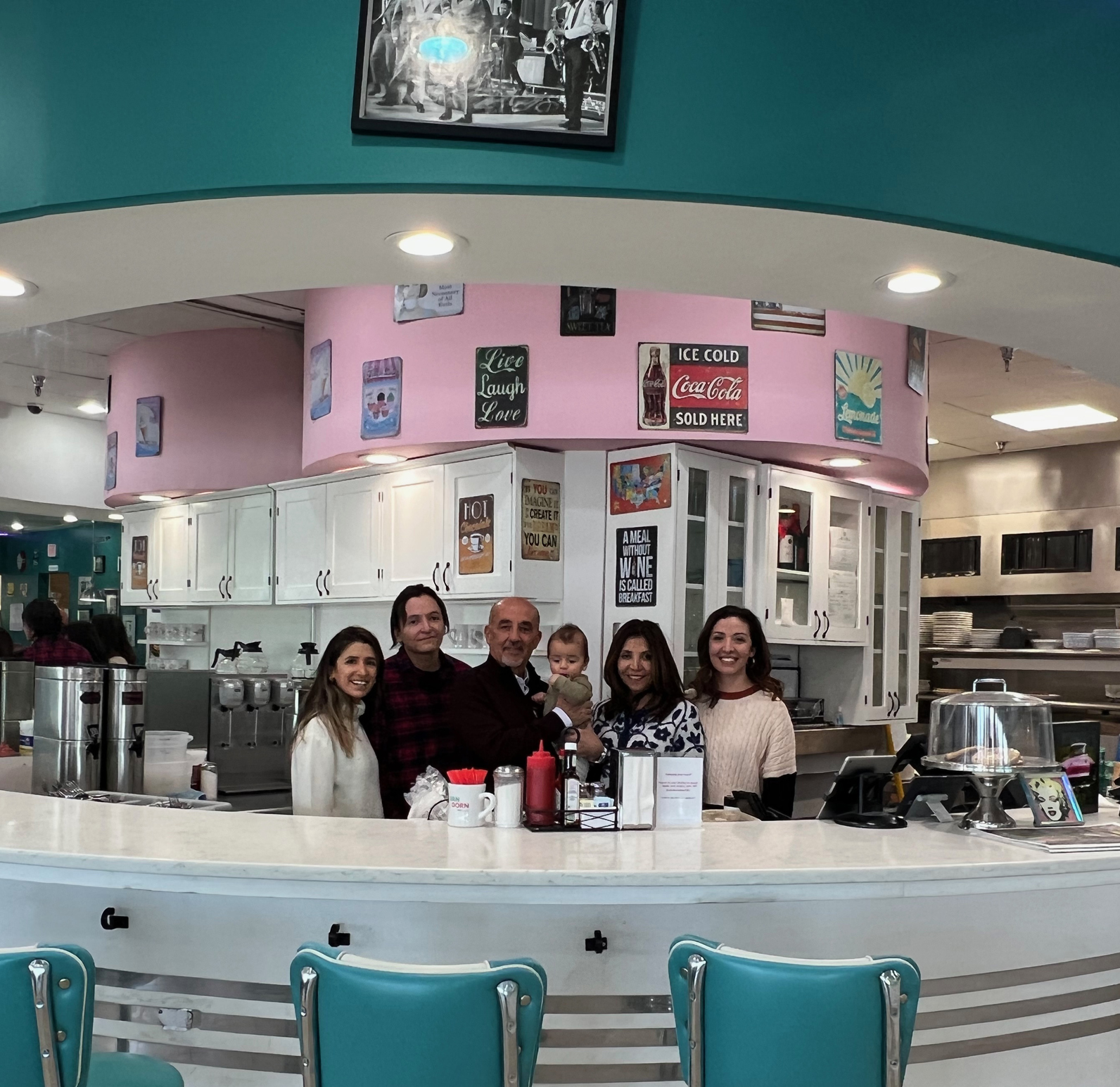 Alexandria, VA – Step into Van Dorn Diner at 218 South Van Dorn Street and be transported to the 1950s. This charmingly decorated restaurant plays fun music and boasts a spacious counter in front of the open kitchen. You will almost be sure to spot the owners, mother and daughter team Maria and Monica Zakaria, welcoming their customers, creating an at-home feel.
Monica's siblings, Michael and Claudia, help out in the family business. She says she feels so blessed her parents have given their children this opportunity. Her dad is from Lebanon; her mom from Bolivia. "They have worked so hard to get to this point in their lives," says Monica. As business owners, it's been an eye-opening experience for her and her siblings, who now have a firsthand understanding of what their parents went through. "It's been hard. We've had to start from nothing, learn as we go," she says.
Maria adds, "That's the true American dream, and a blessing to be here and achieve." She and her husband feel fortunate because they would not have had these opportunities in their home countries.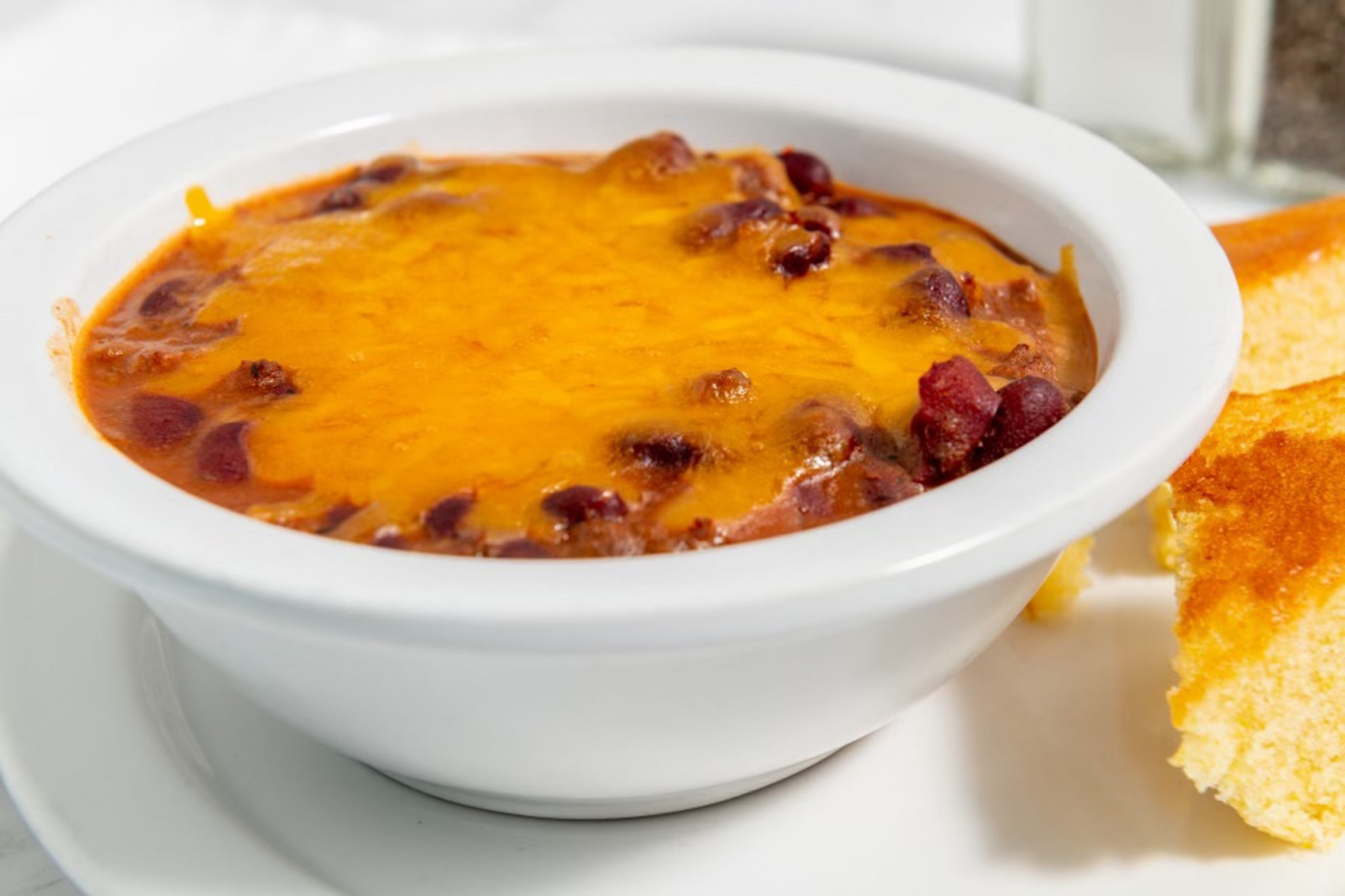 Inspired by the diner in the movie Grease, Monica made turquoise the diner's accent color to create a welcoming vibe, which opened in 2018. Some customers have contributed to the decorations that adorn their walls, including a Frank Sinatra poster and a picture of Marilyn Monroe.
The Zakarias are grateful for the local West End community, which has been so supportive. "If it weren't for our customers and their support, we wouldn't still be here," says Monica.
The pandemic hit them hard, but they learned to be flexible and adapt to everything. "We thought we were going to close," says Maria, "that there was no hope for us, especially because we had been open just two years." But many of their regular customers are like family now.
Self-proclaimed diner aficionado Sharon Roth is one of the regulars. Originally from New Jersey, which she refers to as "the land of diners," Sharon says she keeps coming back because she knows she'll get the food she wants. "My son is moving to Alexandria, and I can't wait to bring him here to ask him if he kind of feels like he's back home," says Roth.
Breakfast is served all day. The menu includes true diner staples like tuna melts, Reubens, and steak and cheese subs. Customers who grew up in New York and New Jersey get excited to see the typical diner menu items they enjoyed growing up.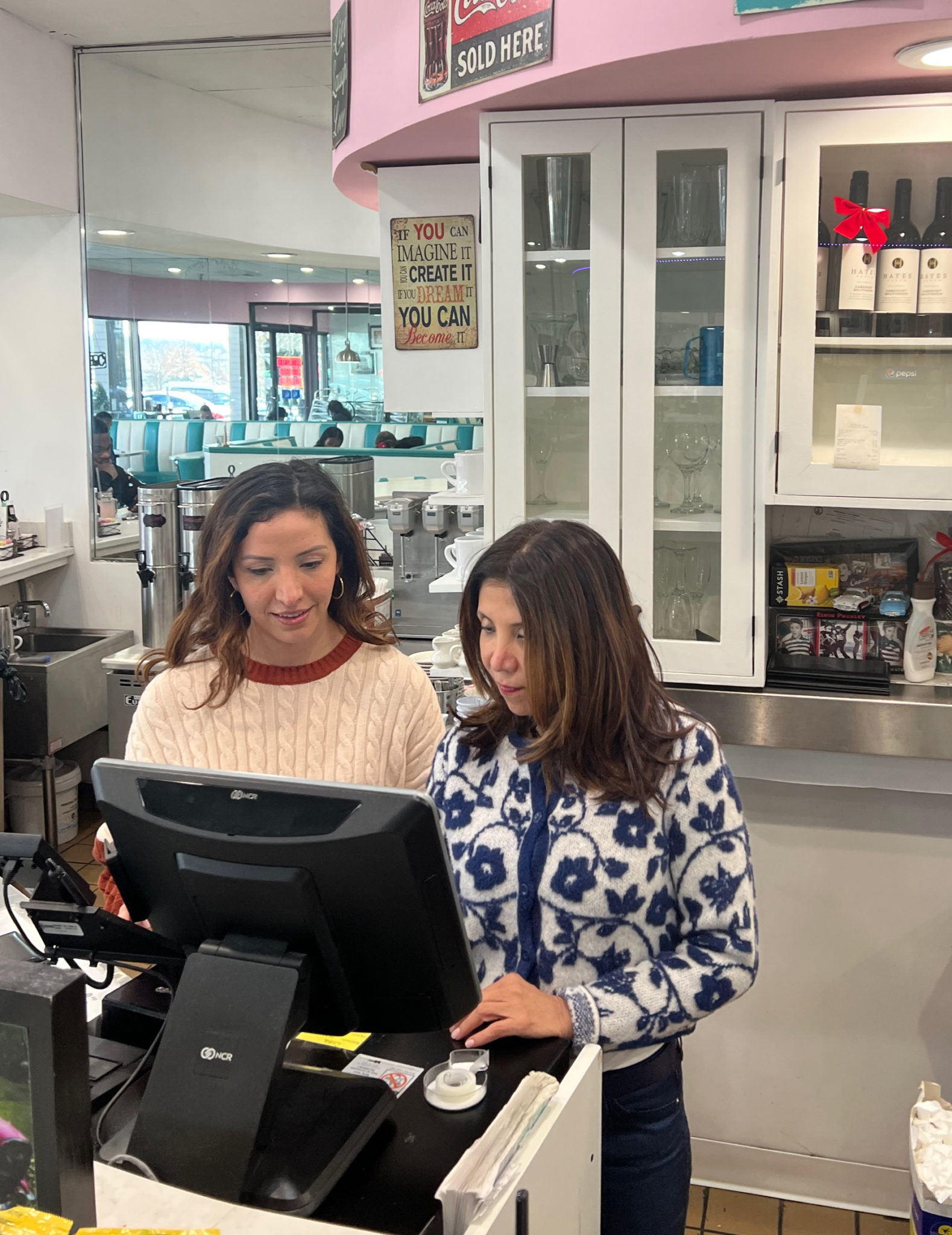 An important goal for Van Dorn Diner is to offer only fresh, high-quality ingredients. The Zakaria's have also added a little Latin flair to their menu. You'll find dulce de leche, a caramel sauce, served on their pancakes and waffles, and a choripán sandwich (made with Argentine chorizo). Soups are made from scratch and the signature homemade desserts include bread pudding and rice pudding.
Van Dorn Diner is located at 218 South Van Dorn Street. They are open daily from 6:30 am to 3:00 pm. For more information, call 703-566-2866 and visit www.vandorndiner.com. You can also follow them on Facebook and Instagram.