Community News
Alexandria GOP Seeks Equality in Election Officer Numbers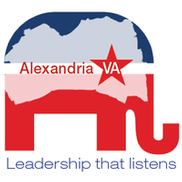 Alexandria, VA – Alexandria Republican City Committee's (ARCC's) Chairman Pete Benavage has prioritized the recruitment of more Republican to serve as Election Officers for the 2022 Elections and beyond. "It's imperative that every polling place have both political parties equally represented in managing the operations on Election Day, during early voting, and in the processing of mail-in ballots. Right now, we are outnumbered about 5 to 1. The Republican Party has to do a better job of reducing that disparity by getting more Republicans to step up and get more involved in the process."
Bruce Brown, the Republican Chairman of the Alexandria Electoral Board (the other two members of the three-member Board are Democrats) explained that the Board recently certified 954 Election Officers for the 2022 elections, broken down as: 639 Democrats, 183 Independents, but only 132 Republicans. He said, "We simply haven't had enough Republicans apply for these positions in the past. But there is still time to apply."
Ruth Cleveland serves as an Election Officer and said, "I think we will see significant increases in Republican applications this year because so many people have expressed concern about maintaining election integrity and ensuring fair elections. They just didn't know about the opportunity, or how the system worked. We want to change that dynamic." Pete Benavage (ARCC Chair), Bruce Brown, and Ruth Cleveland discuss metrics for Republican Election Officer recruitment.
Benavage recently appointed Michael Meissner as Chairman of the ARCC Election Integrity Committee, tasked with reducing the sizable gap between the number of Republican and Democrat Election Officers.
Meissner said, "The recruitment effort is underway, and my goal is to increase our Republican numbers by at least 200 new Election Officers over the next few months. Eventually, we want parity. My committee is determined to make good progress on this issue."
Any registered Virginia voter can apply to be an Election Officer in Alexandria and can learn more at www.alexandriava.gov/elections/info/default.aspx?id=9174 .
ARCC (at www.AlexGOP.org) and on Facebook as Alexandria GOP) is the local unit of the Republican Party of Virginia.
ICYMI: Alexandria Landmarks Bathed in Blue and Yellow As City Shows Support for Ukraine