Community News
Food Blog: Kelli Goel
VIDEO and PHOTOS: Visionary and Modern, Foxtrot Delivery Market Opens in Old Town Alexandria
One-Stop-Shop Convenience Store Promises Delivery in Less than an Hour!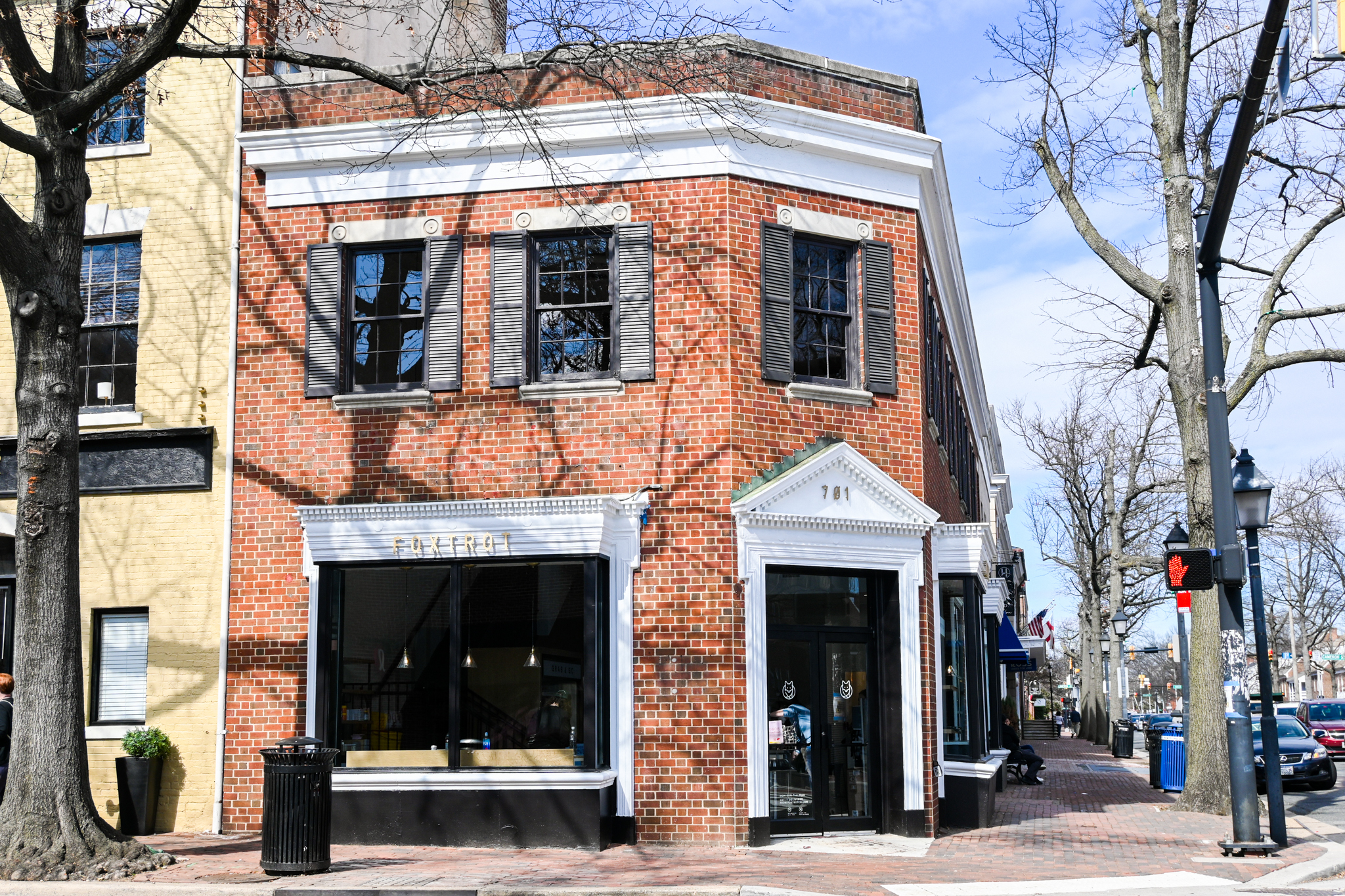 ALEXANDRIA, VA – Foxtrot Delivery Market's first Virginia location at 701 King St., Alexandria, opened its doors on March 3 at 8:00 a.m. to a crowd of folks who were each given a cup of coffee and a free tote. This modern corner store, all-day café and delivery market is at the former location of Le Pain Quotidien restaurant on the corner of King and Washington Streets.
The 3,700 square feet space is the company's first-ever two-story storefront with mezzanine seating.
You can browse their modern, bright and trendy store, or go to their website, insert your address and up comes how long it will take to deliver you order, or how fast you can pick it up  We put in our office address on Eisenhower today, Saturday at 1 pm. and the site promised delivery in 40 minutes or we could select our items and they'd be ready in five minutes.
The market offers patrons the chance to grab a coffee, enjoy a delicious meal or pick up pantry staples, as well as a nice bottle of wine.  It also features an elevated café menu, selection of pantry items, an expansive wine selection and a fresh produce assortment along with their grab-and-go offerings. As you will see from our candid video tour below, there are many vegan options too.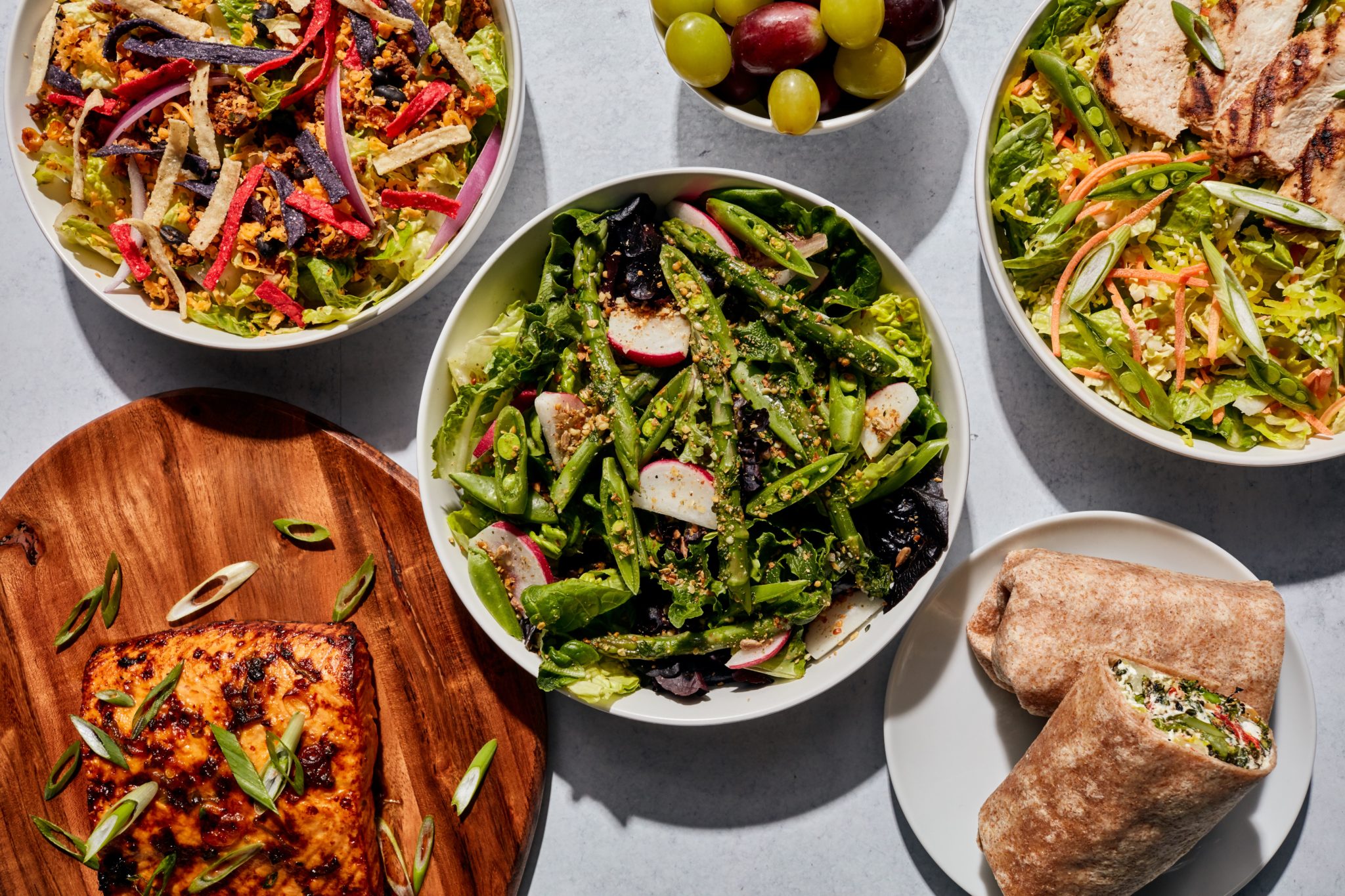 Some new seasonally inspired spring-forward dishes on the menu include Elote Caesar Bowl with romaine, roasted, corn, pickled red onion, cotija, masa croutons and avocado Caesar dressing. There is a Veggie Breakfast Sandwich made from free range, scrambled eggs, herb goat cheese, pepper relish and arugula on challah.  Made with toasted sourdough, a Burrata Toast topped with apricot preserves, caramelized shallots, crunchy seeds, fennel and honey vinaigrette will be listed.  And a timely Cherry Blossom Late is one of the new signature café drinks with house-made cherry syrup with rose, beetroot and cherry mixed with Vigilante espresso and milk.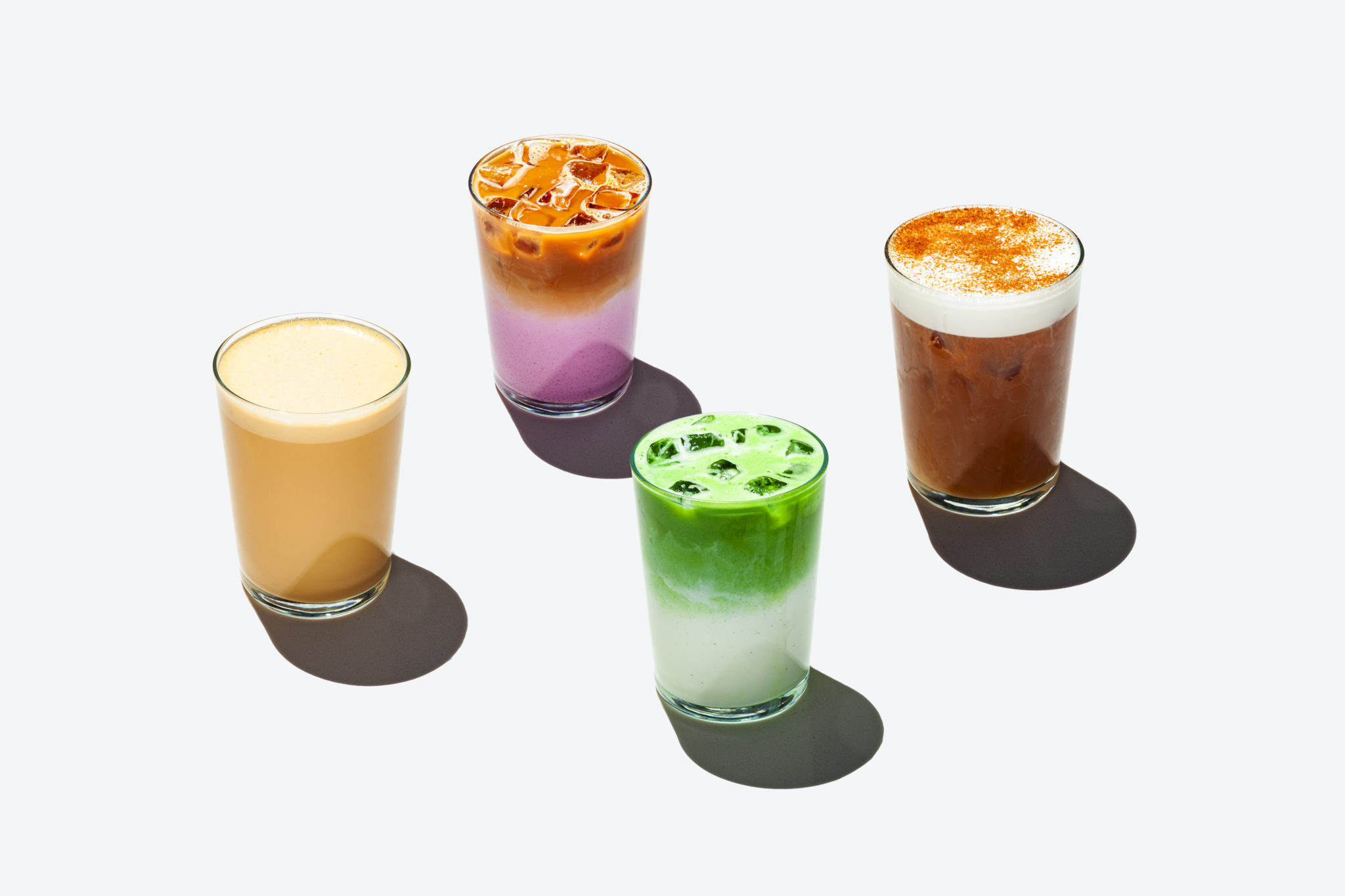 Sign up for their Foxtrot app to get up-to-the minute deals daily and weekly.
SEE CANDID VIDEO TOUR TAKEN ON OPENING DAY:
This location is Foxtrot's 18th location nationwide and its first in Virginia.  Other local stores include Georgetown, Dupont and Mt. Vernon Triangle. Their goal is to open over 50 locations within the next two years.
"We're thrilled to continue our expansion in the DMV area with our Old Town Alexandria opening," said Mike LaVitola, co-founder of Foxtrot. "Alexandria is an active, vibrant and creative community that celebrates art, food and supporting local, which is what we're all about at Foxtrot. We look forward to joining the neighborhood and inviting even more locals to dine and shop with us."
Foxtrot, 701 King Street, Alexandria, is open daily from 7:00 a.m. to 10:00 p.m. Visit www.foxtrotco.com for more information.