Politics
Alexandria Election Results Are In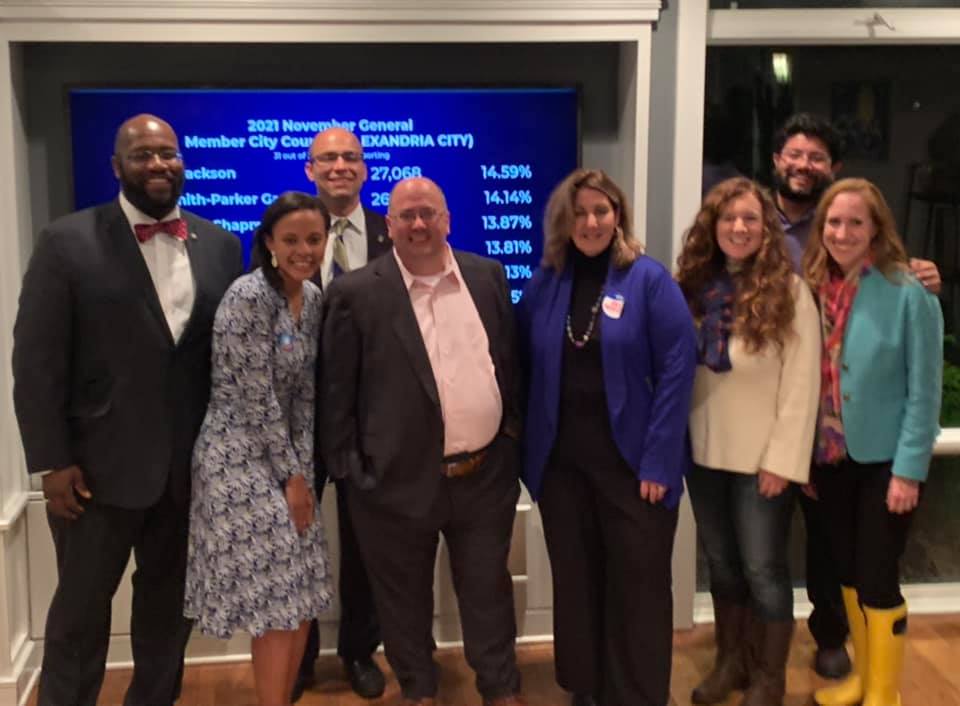 ALEXANDRIA, VA–As of 5am on Wednesday November 3, Just Wilson is officially Alexandria's Mayor re-elect, Elizabeth Bennett-Parker is elected into the Virginia House of Delegates, and the new City Council is selected.
All Alexandria eyes were glued to television and ears were peeled while listening for breaking news as Virginia's election day came to an end and votes were counted.
On a state-level, the gubernatorial race remained tight throughout the night of November 2. This morning, the winning margins were just as slim, but Glenn Youngkin is now officially the Governor-elect of the state of Virginia, with a 51% victory over McAuliffe's 49%. Also newly elected into the Virginia House of Delegates is Alexandria Vice Mayor Elizabeth Bennett-Parker.
Locally, Justin Wilson defended his seat with a 68% win over Republican counterpart Annetta Catchings' 31%. Other local incumbents who won re-election include Amy Jackson, John Chapman, and Canek Aguirre to City Council, and Michele Rief and Jacinta Greene to School Board.
"This is going to be a great City Council to serve Alexandria," wrote Justin Wilson in a Facebook post at 12am this morning. As winning candidates gathered to celebrate, he concluded his post,  "Let's get to work!"
The final election results are as follows:
Mayor – Justin Wilson
City Council – Amy Jackson, John Taylor Chapman, Canek Aguirre, Sarah Bagley, Alyia Smith-Parker Gaskins, R. Kirk McPike
School Board District A – Michele Rief, Jacinta Greene, Willie Bailey, Sr.
School Board District B – Ashley E. Simpson Baird, Tammy S. Ignacio, Kelly Carmichael Booz
School Board District C – Adbel S. Elnoubi, W. Christopher Harris, Meagan L. Alderton
As all representatives are eager to fulfill their new or reprised roles, Virginia and Alexandria constituents are eager to see progress. While the official instatement of these candidates is not until January, it appears our elects are already working together. To reiterate Amy Jackson, Alexandria is indeed going to be in great hands.
For more election information, visit the Virginia Department of Elections.