Politics
Unofficial Virginia Election Results Project Youngkin, Wilson Victories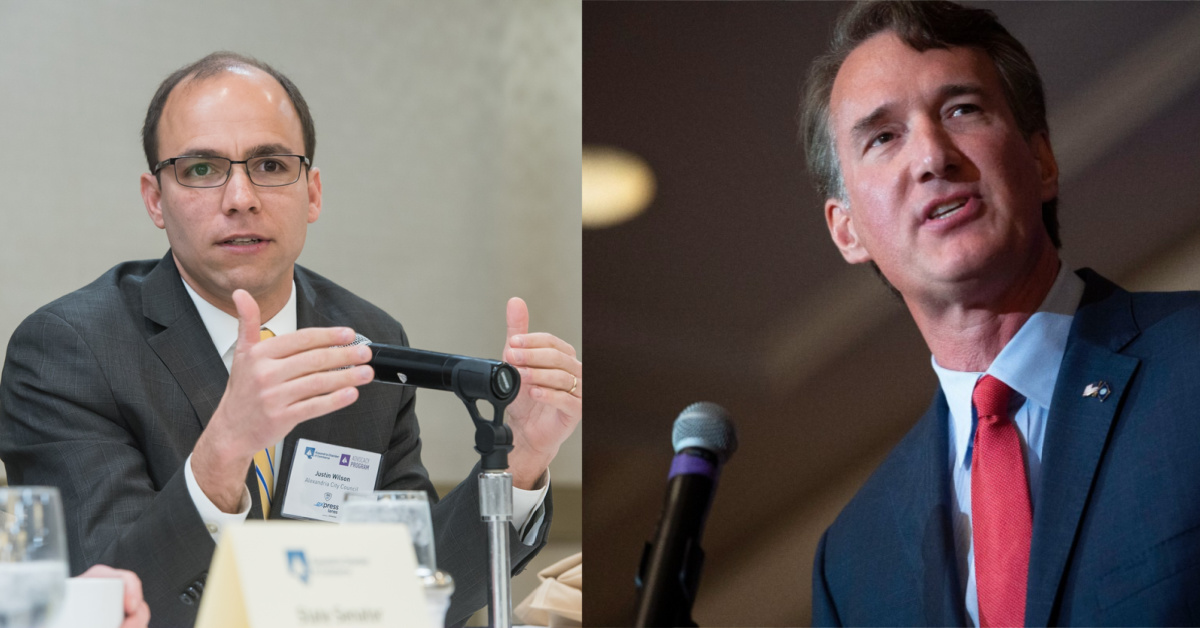 ALEXANDRIA, VA–The polls have closed in Alexandria, and ballots are being counted. With almost three-fourths of the expected vote already in, Republican Glenn Youngkin leads the Virginia Gubernatorial race almost 54% against Democrat Terry McAuliffe's 45%.
On the local level, the polls read as follows:
(asterisk indicates incumbent)
Mayoral
Justin Wilson (D)* 62.02%
Annetta Catchings ( R ) 36.84%
Write-in 1.14%
City Council
Top six candidates as of 8:44pm on Nov. 2 are respectively Alyia Smith-Parker Gaskins, Amy Jackson*, Sarah Bagley, John Taylor Chapman*, Canek Aguirre*, and R. Kirk McPike.
Commonwealth's Attorney Bryan Porter and Sheriff Sean Casey are unopposed.
School Board District A
Top 3 candidates as of 8:45pm are respectively Michelle Rief*, Jacinta Greene*, and A.M. Boyle
School Board District B
Percentages not listed.
School Board District C
Three candidates are respectively Abdel S. Elnoubi, W. Christopher Harris, and Meagan L. Alderton.
For now, Wilson leads by nearly 30% of the vote, and Youngkin leads by almost 10%. Absentee ballots will be accepted until November 5, and results will be finalized on November 15, 2021.
Earlier in the evening, incumbent Councilwoman Amy Jackson told Zebra, "I think it is a tight race right now. I think everyone ran a great race, and  I believe that Alexandria is going to be in great hands. We will keep progressing and we will be great."
To follow tonight's live election updates, visit https://wtop.com/virginia/2021/11/2021-virginia-local-election-results/. For more election results, visit https://wtop.com/virginia/2021/11/2021-virginia-general-election-results-live-updates/.