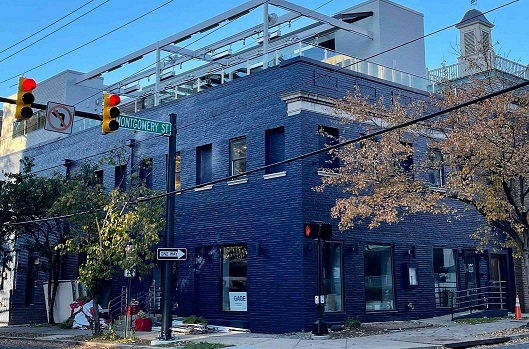 ALEXANDRIA, VA – Award-winning Chef Jamie Leeds spoke up on a social media post this morning to confirm that yes, Hank's Oyster Bar is moving to the Old Town North neighborhood, into the space formerly occupied by Hank & Mitzi's, an Italian restaurant named after her parents, that she closed in June 2020.
Alexandria photographer Lee Moody posted a photo in the Alexandria Dining – Curbside Inside and More Facebook group this morning of the building at 600 Montgomery Street asking the question, "Has anyone heard what might be coming to the previous Hank & Mitzi's? They have been doing a lot of work and it looks good! It's a great location in Old Town North too. Hope something fun."
Within minutes of posting, there were over 40 comments on the post which was placed into the 15,000-member Alexandria foodie Facebook group, prompting calls and emails to the owner/chef for confirmation.
A plan (BAR 2021-00543) has been filed with the City of Alexandria's Board of Architectural Review by a limited liability company called 600 Montgomery Street requesting alterations to the building, including signage. The plans state the project's name is Hank's Oyster Bar, and includes renderings of the building with a new sign in place.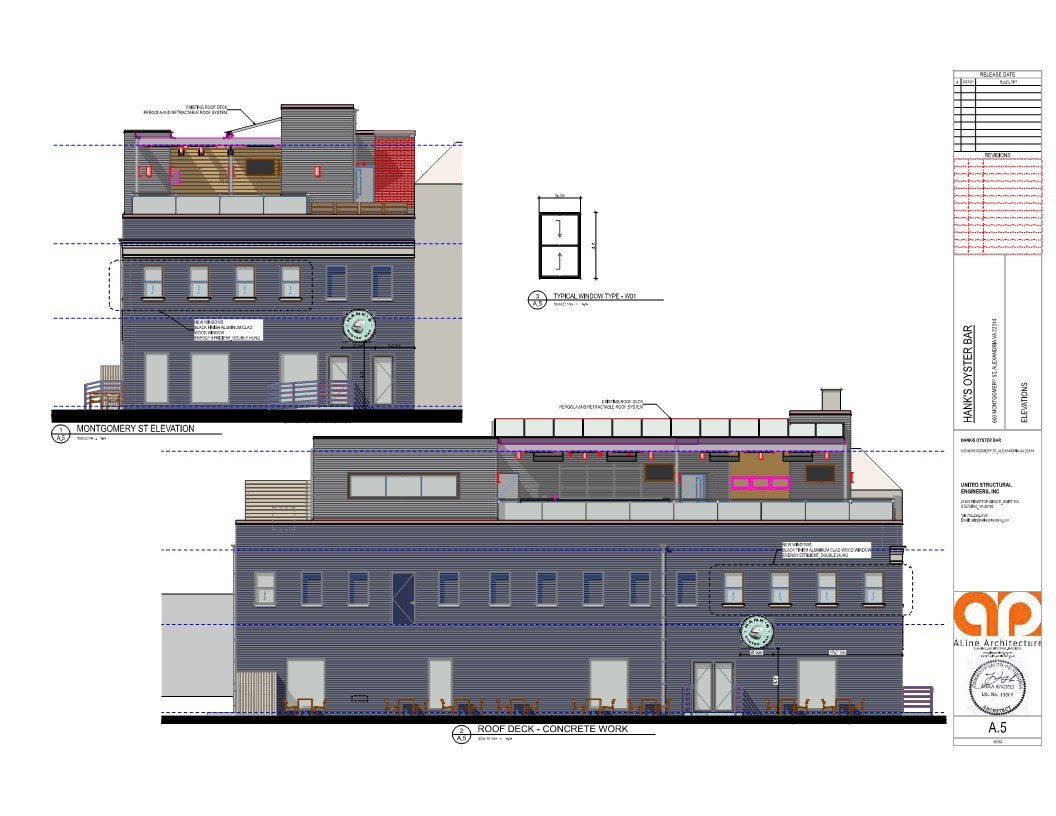 At the same time, the building remains active online as available for sale by commercial real estate company KLNB. Zebra reached out to the listing agent Steve Combs for comment, but he was unavailable.
The general mood online is a hopeful one, most wishing the award-winning Hank's Oyster Bar will indeed open the spot in Old Town at 600 Montgomery Street, and that the building might even include a rooftop bar.
Kelly Hart's comment on the thread might best summarize the group sentiment, "HELLO rooftop bar! Hoping for a Hank's Oyster Bar — man, that'd be awesome."