Arts
Alexandria's Poet Laureate Gives Brand New Performance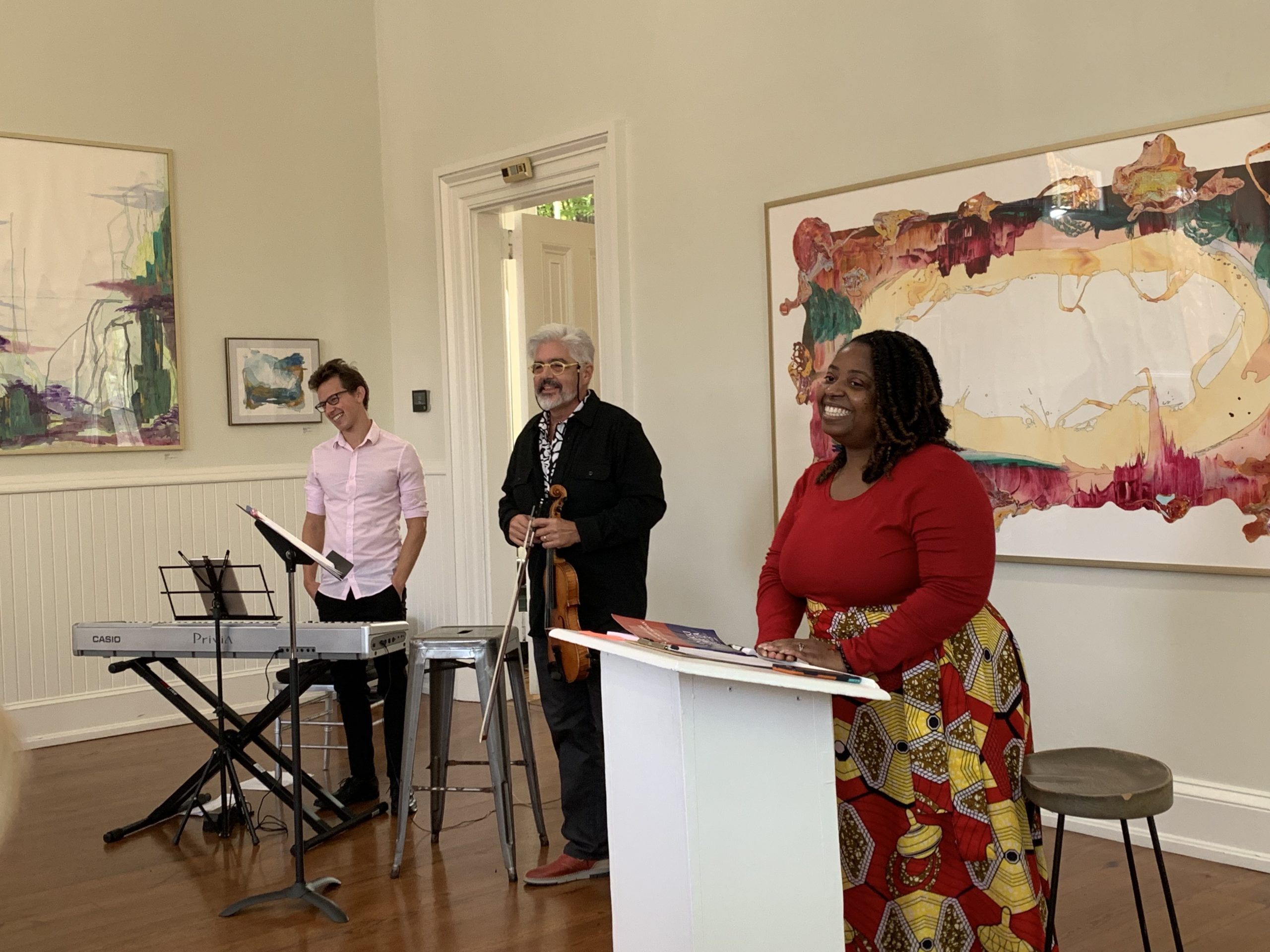 ALEXANDRIA, VA–On Saturday, November 6, Alexandria Poet Laureate KaNikki Jakarta held a performance of her newest concept: Poetry with Strings Attached.
This poetic performance held for free at the Athenaeum on Prince Street, consisted of spoken word with musical accompaniment of violin by Neal Learner and keyboard by Josh Cleveland. Jakarta presented a selection of her delicately raw poems from her book Alabama Girl, Virginia Woman, while Learner interspersed his original pieces throughout.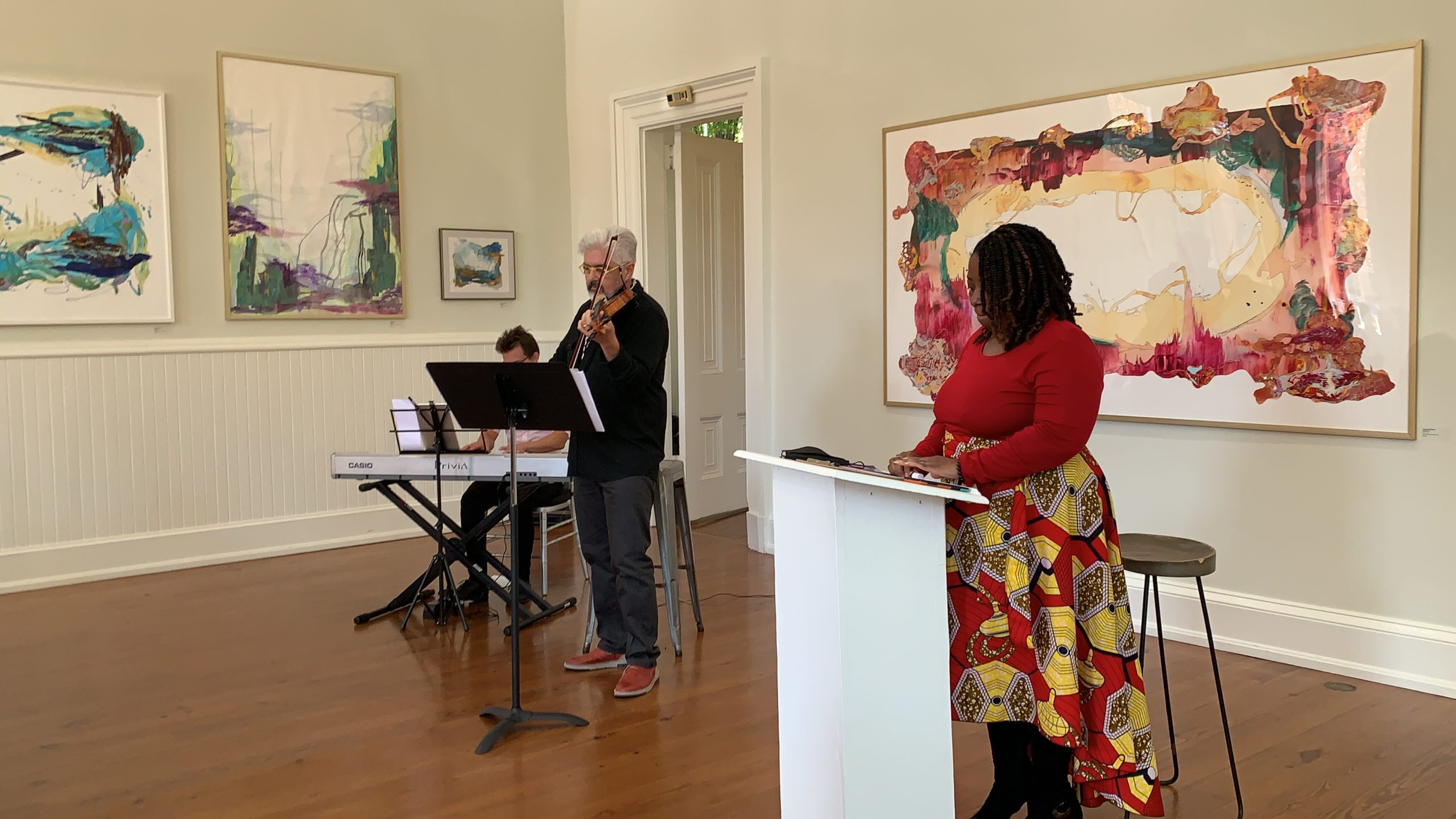 Inside the Athenaeum, the words and melodies and harmonies made the art-covered walls come to life; the lines moved across canvas, the colors jumped out of frames. When Learner first reached out to Jakarta with this dual-performance idea, he might not have anticipated such a masterpiece. But that is what it was. A masterpiece, free to witness.
"Over the years people have contacted me and wanted to collaborate," stated Jakarta about this unique concept. "I have shied away from collaborating because people don't usually move the way I do… Neal called me, and said I have this vision, and it has been a wonderful thing."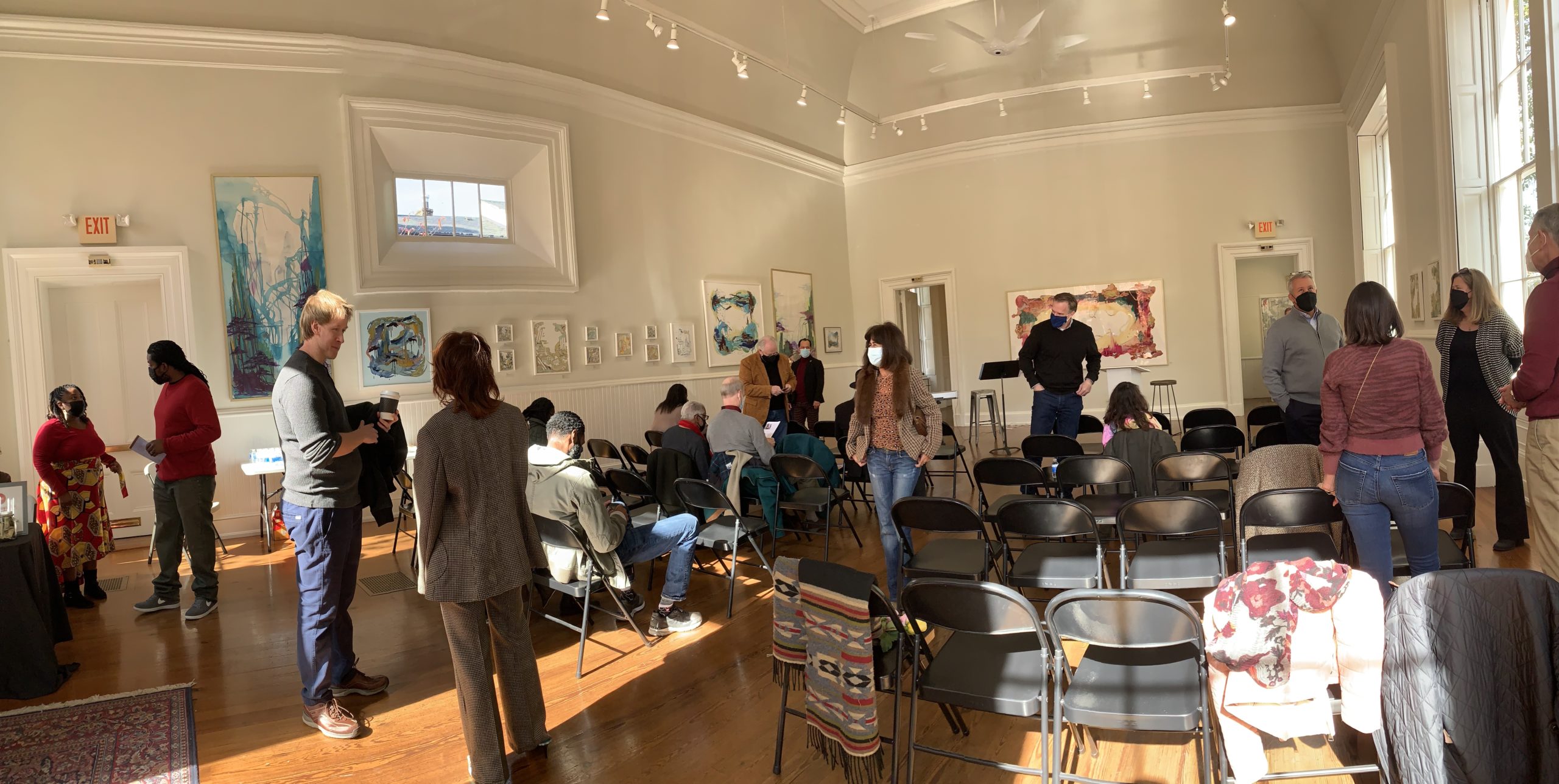 People came from all across the DMV to fill the art hall and see this wonderful masterpiece. Their energy of enthrallment made the vibrations of the violin and Jakarta's vocal chords that much more powerful and, some might say, palpable.
There were both whimsical and woeful pieces of poetry and music, and the flow of the entire show felt like a gradual transcendence from youth to adolescence to an age of comfort and confidence.
To put together such a show took effort, collaboration, and concentration. "I listened to the music first," explained Jakarta. "[Learner] chose the music, I listened to it, then we got together and I flipped through my book. I thought about what would go well with the music and flow. I wanted to put a poem that would give you the feeling that I felt when I heard it."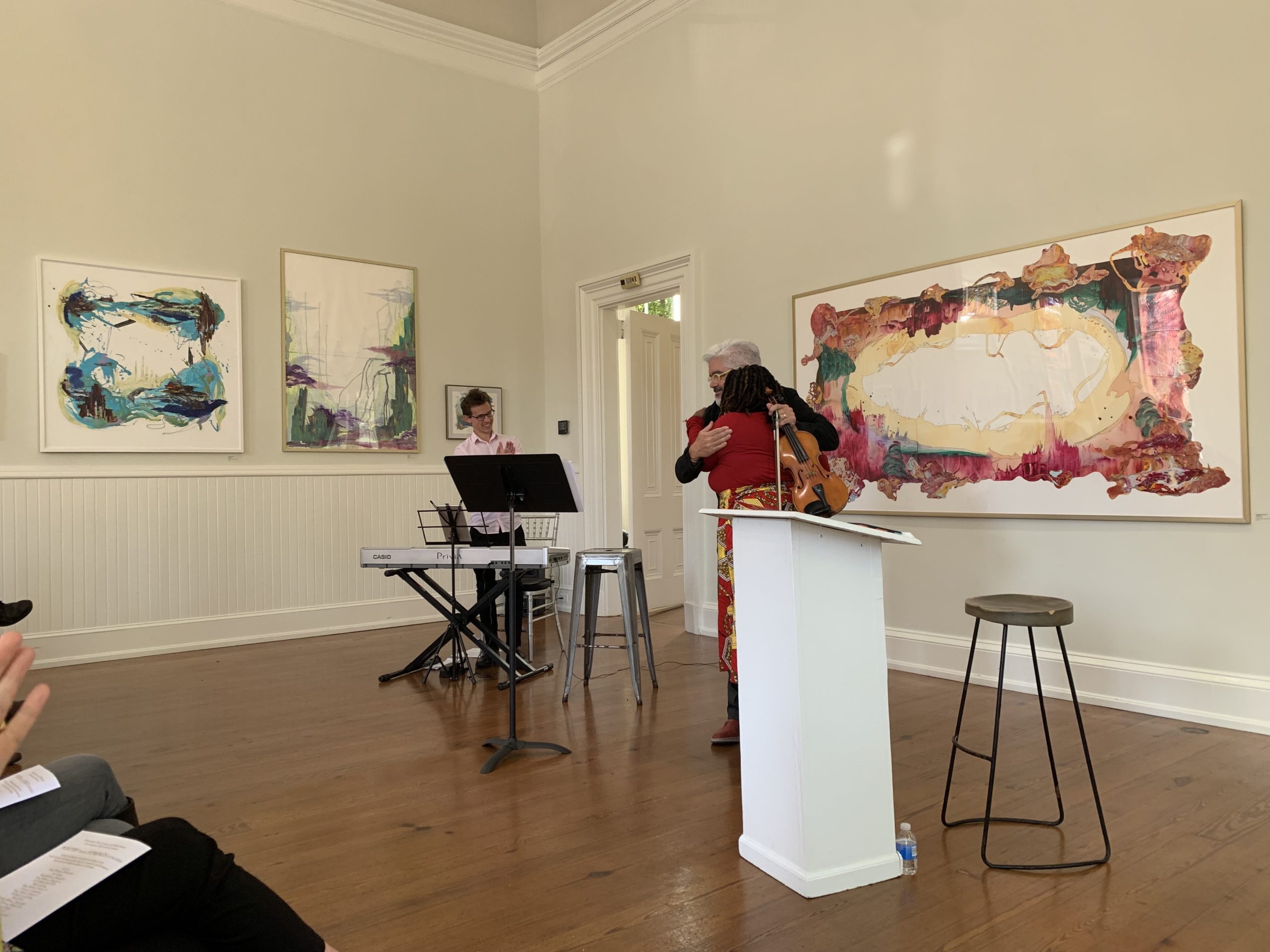 Many were left wondering when the next performance of Poetry with Strings Attached would be. "Whenever you want," replied Jakarta.
For more information on KaNikki Jakarta's work, visit her website. For a calendar of her upcoming performances, workshops, etc., click here.