Community News
Senior Living
Seniors
Griswold Home Care Announces Partnership with the Veterans Affairs Community Care Network
The VA CCN shares Griswold's mission to help people age in place for as long as possible.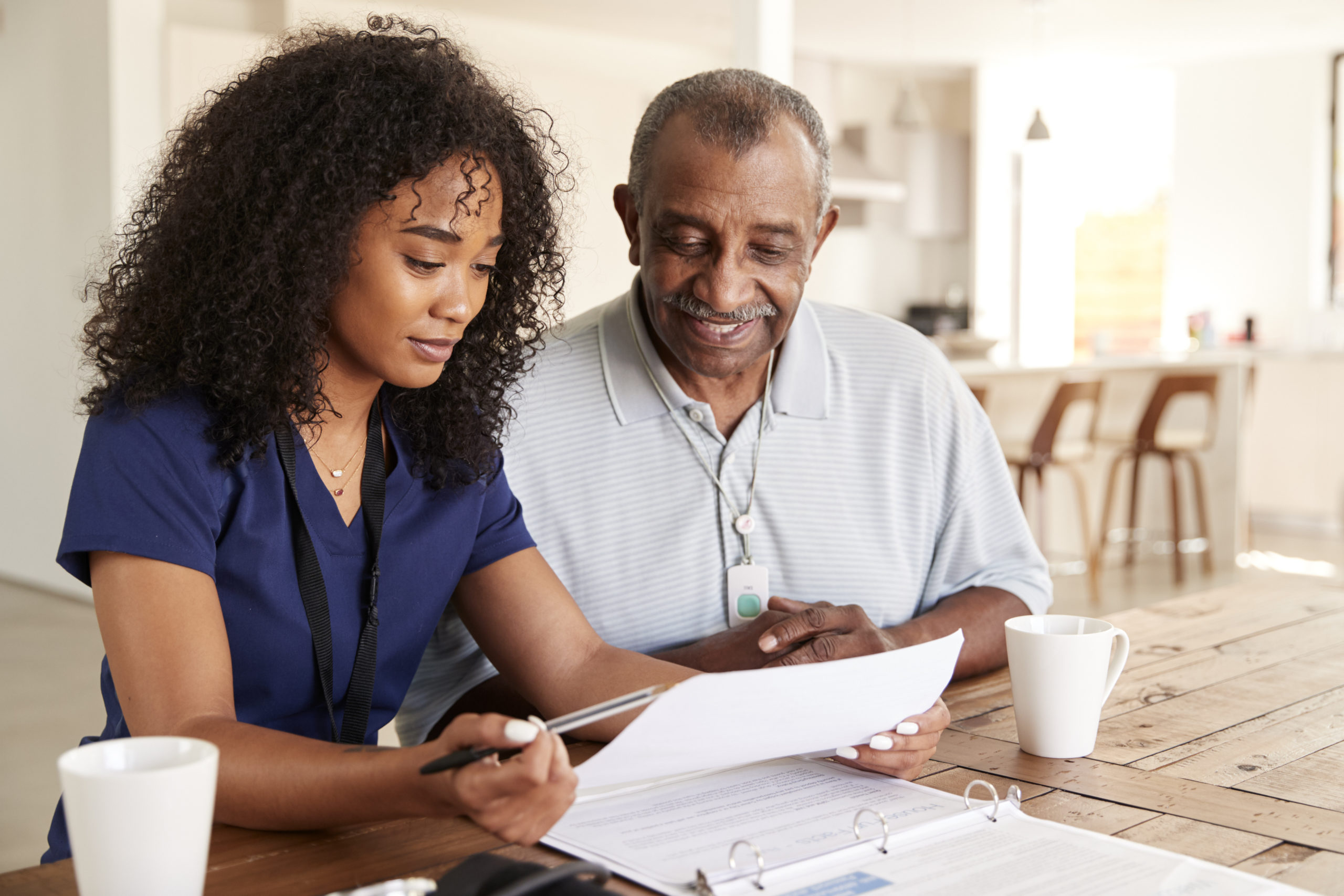 Alexandria, VA– Griswold Home Care Northern Virginia East announced today that they have been accepted as a Veterans Affairs Community Care Network (VA CCN) provider. Community providers are a vital part of the VA's high-quality care network that ensures eligible veterans and their beneficiaries receive excellent care.
"We are thrilled to be chosen as a VA CCN provider, to serve and care for veterans in need," said Christine Friedberg, Owner/Director of Griswold Home Care NoVA East. "This partnership affords us the opportunity to give back to those who have sacrificed so much for our country, as well as their family members who are covered under these benefits."
Griswold Home Care NoVA East was founded in September 2012 with the mission to offer compassionate home care services to older adults and individuals with disabilities. Their service area includes Alexandria, Arlington, Falls Church, and Fairfax County. Griswold Home Care has been involved with a variety of community initiatives, including a contract with the City of Alexandria Department of Adult and Aging Services to provide care to low-income and disabled adults, and regular involvement with local adult services and other community organizations.
"Griswold Home Care has been privileged to have helped thousands of individuals and their families, including local veterans, " Friedberg continued. "As an industry leader in the region, we are proud that our employees are CNA certified, which is the highest level of caregiver certification. We pride ourselves on ensuring that our clients receive compassionate care within the comfort of their own homes. We look forward to our continued growth as a community partner with the VA Community Care Network."
The VA Community Care Network was created to assist veterans' access to quality health care services in the community. Veteran eligibility for care under VA CCN is determined by the VA.
Depending on veterans' health care needs or circumstances, they may be eligible for care with a provider within the community care network. If the VA authorizes the needed care, a referral is submitted to the community provider.
The VA CCN helps chronically ill or disabled eligible veterans of any age remain in their homes by providing supportive services, including home health aide services, homemaker services, and respite care. As a VA CCN partner, Griswold will become a part of a network of professionals delivering care to men and women who have served the country. Community Care Network (CCN) contracts are awarded by the Department of Veterans Affairs (VA) to ensure health care services are available for veterans who are unable to receive care at a VA medical facility.
"As a VA CCN partner, we will be able to assist those who may not have had access to our services before," said Stephanie Scharnweber, Assistant Director of Griswold Home Care Northern Virginia East." Griswold remains committed to its vision in which all seniors will have the opportunity to age with dignity in the comfort of their own homes,"
About Griswold Home Care
GHC NoVA East strives to be the best in home care through the highest quality and engaged caregivers who provide unparalleled care, and a support staff that provides an exceptional client and caregiver experience and support. Its purpose is to give people the help they need to live in the place they love. Through this purpose, Griswold Home Care helps adults maintain quality of life despite advanced age or onset of illness through services including companion care, home services, personal care, and respite care. Founded by the late Jean Griswold in 1982, the company has maintained its founder's profound sense of empathy for older and disabled adults and those living with chronic conditions. For more information on the VA CCN benefits offerings, and company visit www.griswoldhomecare.com or call 703.259.8511.
MORE: Alexandria City Awards Multi-Year Contract to Griswold Home Care