Zebra Misc
Say Hello to The Turkish Coffee Lady
Authentic Turkish Coffee is coming to Alexandria
Alexandria, VA  The former home of an artisan chocolate and coffee shop at 1001 King St. is becoming a Turkish coffee house. Say hello to The Turkish Coffee Lady which will feature coffee, pastries, and dessert. You will be able to purchase traditional Turkish coffee and prepackaged Turkish treats. The Turkish Coffeehi Lady (Gizem Salcigil White), stated that "The Turkish Coffee Lady is an authentic specialty coffee business continuing a 500-year-old tradition of bridging cultures. It is the first and only Turkish gourmet coffee business in the US with the mission of empowering women." The new proprietor is planning to share cultural artifacts, gift items, coffee and tea sets, artworks, and more in the 10-seat cafe. The concept behind the shop is "Coffee. Culture. Arts bringing local communities together over the mutual love of coffee." The first store opened in 2017 in Tysons Corner Center but was forced to close by Covid 19.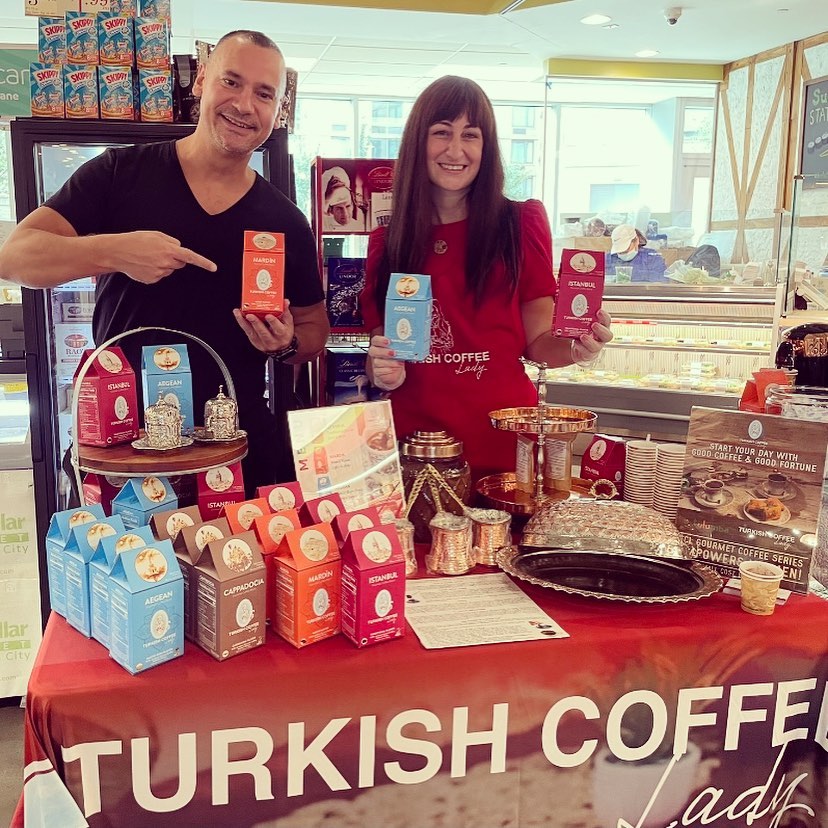 Turkish coffee is the name of the method of making coffee invented in the 16th century. The Turks invented the preparation and brewing techniques and gives the coffee a unique taste, froth, aroma, brewing, and presentation. The coffee was introduced by the Turks to Europe where they called it Turkish coffee.
According to their website, "Turkish Coffee is made from high quality arabica coffee beans from Central and South America that are blended and carefully roasted, then very finely ground. The coffee is mixed with water and the desired amount of sugar and cooked in a "cezve", or Turkish coffeepot. The coffee is served in small cups. The coffee must be left to stand for a short time after serving to allow the grounds to settle at the bottom of the cup." Unlike other preparations, the coffee is brought to a slow boil over low heat when brewing.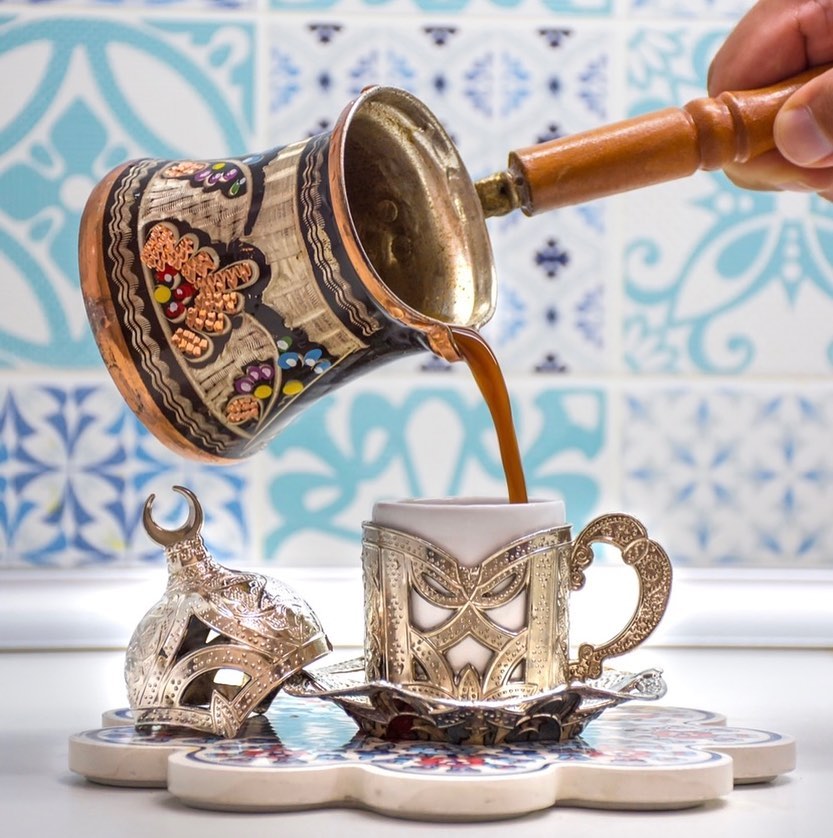 The Turkish Coffee Lady created a non-profit coffee diplomacy platform in 2020 in honor of International Women's Day. Founded in Washington D.C., the Turkish Coffee Lady Foundation is dedicated to building cross-cultural friendships through coffee diplomacy. The organization's main mission is to promote the 500-year-old Turkish coffee culture, bridge cultures one cup at a time, and contribute to Turkey's nation branding over coffee conversations. Turkish Coffee Lady Foundation also runs programs to empower women entrepreneurs and inspire them to pursue their dreams. Through our "Entrepreneurial Ladies Club", the organization will offer consultancy and guidance to women entrepreneurs both in the U.S and Turkey.
"Turkish coffee is the world's first coffee brewing method invented by Turks in the 16th century, and it is the original gourmet coffee. Turkish coffee culture is recognized by UNESCO's World Heritage list as a cultural inheritance that should be protected. That's why we are so excited to share this five-centuries old ritual with other societies while empowering women entrepreneurs through our educational programs." said Melek Edib, Vice President of the foundation.