Community News
Public Invited to Help Lay Wreaths at Alexandria National Cemetery Dec. 18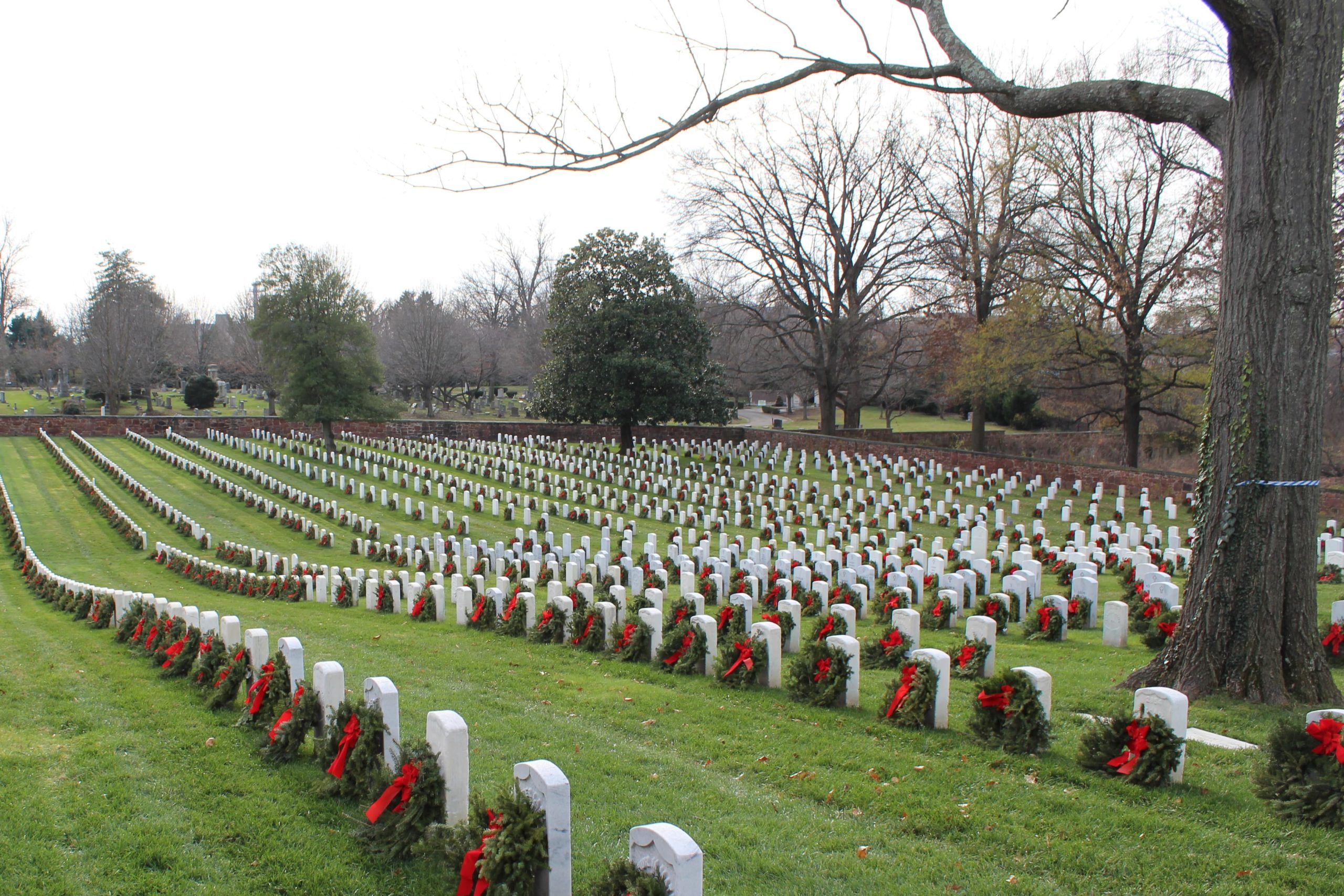 ALEXANDRIA, VA – On Saturday, Dec. 18 – the same day as the wreath-laying at Arlington National Cemetery – there is another gathering planned for Alexandria National Cemetery. It is hosted by Veterans of Foreign Wars, Post 609. The objective is to place wreaths at every grave.
A press release about VFW Post 609 states: "As we meet at the Alexandria National Cemetery, we keep watch over the graves of 4,230 Veteran heroes of all U.S. wars from the Civil War to present-day Middle East conflicts."
VFW Post 609 started in 1920, as a way to honor Alexandrian and WWI vet John Russell Mitchell. The group is active in the community through youth programs. They also host American Flags In, a special ceremony held the Sunday before Memorial Day, and co=sponsor a Memorial Day ceremony with American Legion Post 24 at the cemetery.
Post 609 has an active VFW Auxiliary with more than 40 participants, family members and other supporters of veterans.
The public is invited to help lay wreaths from 9:30 a.m to 12:30 p.m. Attendees are asked to wear face coverings.
To donate a wreath for $15, visit wreathsacrossamerica.org/pages/17241.
Alexandria National Cemetery is located at 1450 Wilkes Street.
Wreaths Across America Coming To Arlington National Cemetery Dec. 18