Community News
Wreaths Across America Coming To Arlington National Cemetery Dec. 18 To Honor Fallen
Annual escort traveling from Maine. Volunteers needed to help place 257,000 wreaths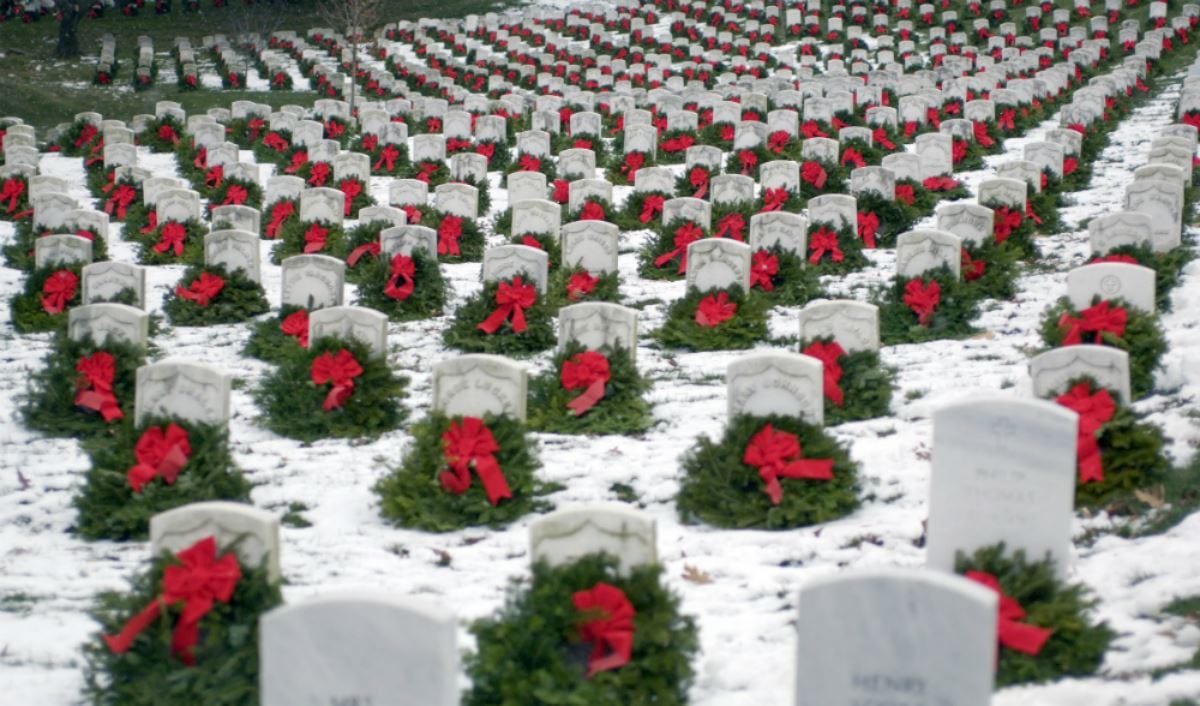 ALEXANDRIA, VA – On Saturday, Dec. 11, Wreaths Across America (WAA) will begin its annual escort from Maine to Arlington. On Dec. 18, the caravan will arrive at Arlington National Cemetery (ANC) to honor the fallen of America's wars.  This day is recognized as National Wreaths Across America Day. Traveling down the East Coast, it will stop at schools, memorials, and other locations to spread WAA's mission: REMEMBER, HONOR, and TEACH.
This year's escort includes Jo Ann Maitland, National President of American Gold Star Mothers Inc., and Nancy Menagh, President Emeritus of Gold Star Wives of America, Inc. as co-grand marshals.
"For those who have had the opportunity to participate in the escort of wreaths over the years, it is truly an experience of a lifetime," said Karen Worcester, Executive Director at WAA. "The way we and the mission are welcomed into communities, with flags waving and streets lined with children and veterans, is something we always wished every American could witness. This year we're hoping that supporters will once again join us in lining the roadways safely and welcome the mission into their communities."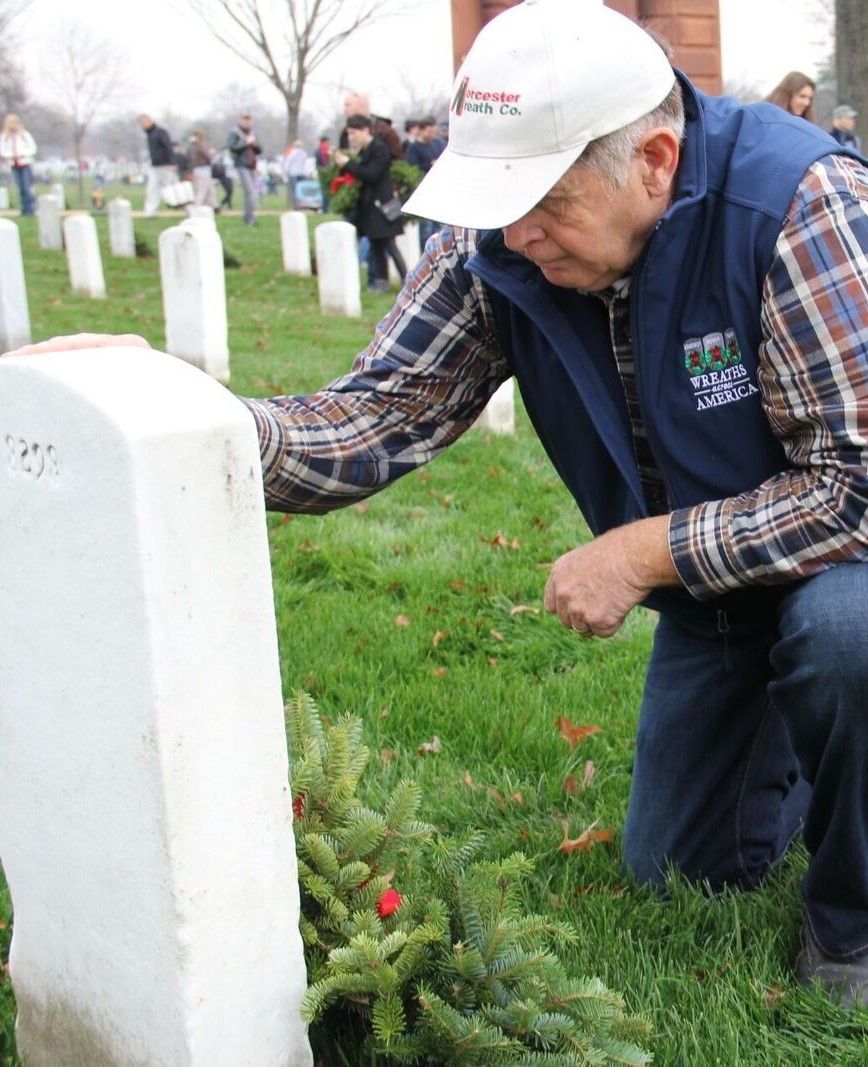 The convoy's participants include Gold Star Families (immediate family of service members who lost their lives during war), Blue Star Families (immediate family of service members who have fought in a war), veterans, volunteers, and many other groups.
For the seventh straight year, Chevrolet is providing vehicles, in addition to sponsoring 4,000 wreaths to be laid at ANC. In all, an estimated 257,000 wreaths are needed to reach the goal of placing one at every headstone. Twelve tractor-trailers, representing various transportation companies, will haul the wreaths. Load One Carriers is again the ceremonial wreath transporter for the escort.
WAA began nearly three decades ago. One man, Morrill Worcester, a Maine wreath maker, made a pilgrimage in a single truck to lay wreaths at ANC in a gesture of gratitude.
To learn more about the escort and view the complete itinerary, click HERE. All events are free and open to the public. ANC gates open at 8 a.m. on Dec. 18  A wreath-laying at former President John F. Kennedy's grave is scheduled for 10:30 a.m. This is followed by ceremonies at the USS Maine Memorial (11:30) and Tomb of the Unknown (noon).
To sponsor a $15 wreath, click HERE.  To help place wreaths, click HERE.  Volunteers must pre-register.
National Nonprofit Seeks Volunteers To Write About WWII Veterans Buried at Arlington National Cemetery