THEATRE
Trending
Signature Theatre's "Rent" is Wild, Wonderful, Thoughtful Fun!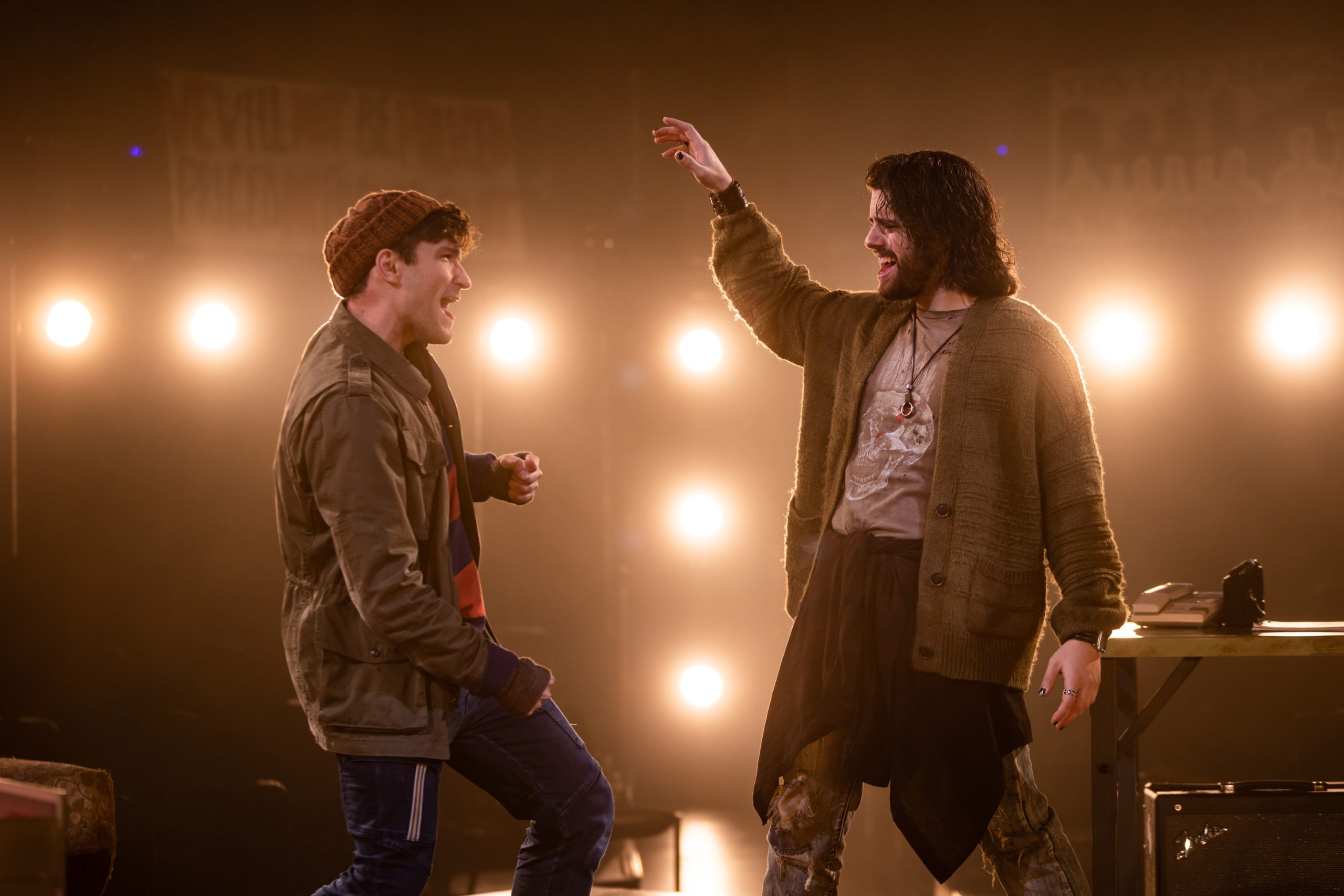 ARLINGTON, VA – The re-opening of Signature Theatre this week was my first time seeing a Rent production live on stage and I'm still reeling from the sheer electricity of this in-the-round experience.
In only 2 hours and 45 minutes, Arlington's Signature Theatre and an awesomely talented cast captured the essence of life in the gritty East Village of New York in the 1980's, but with an intensity and luminosity that, if bottled, could light up a small city! Whatever you may have thought Rent would look and feel like on stage, you may need to rethink that, as you watch this re-imagined Rent revival unfold and warmly embrace every audience member.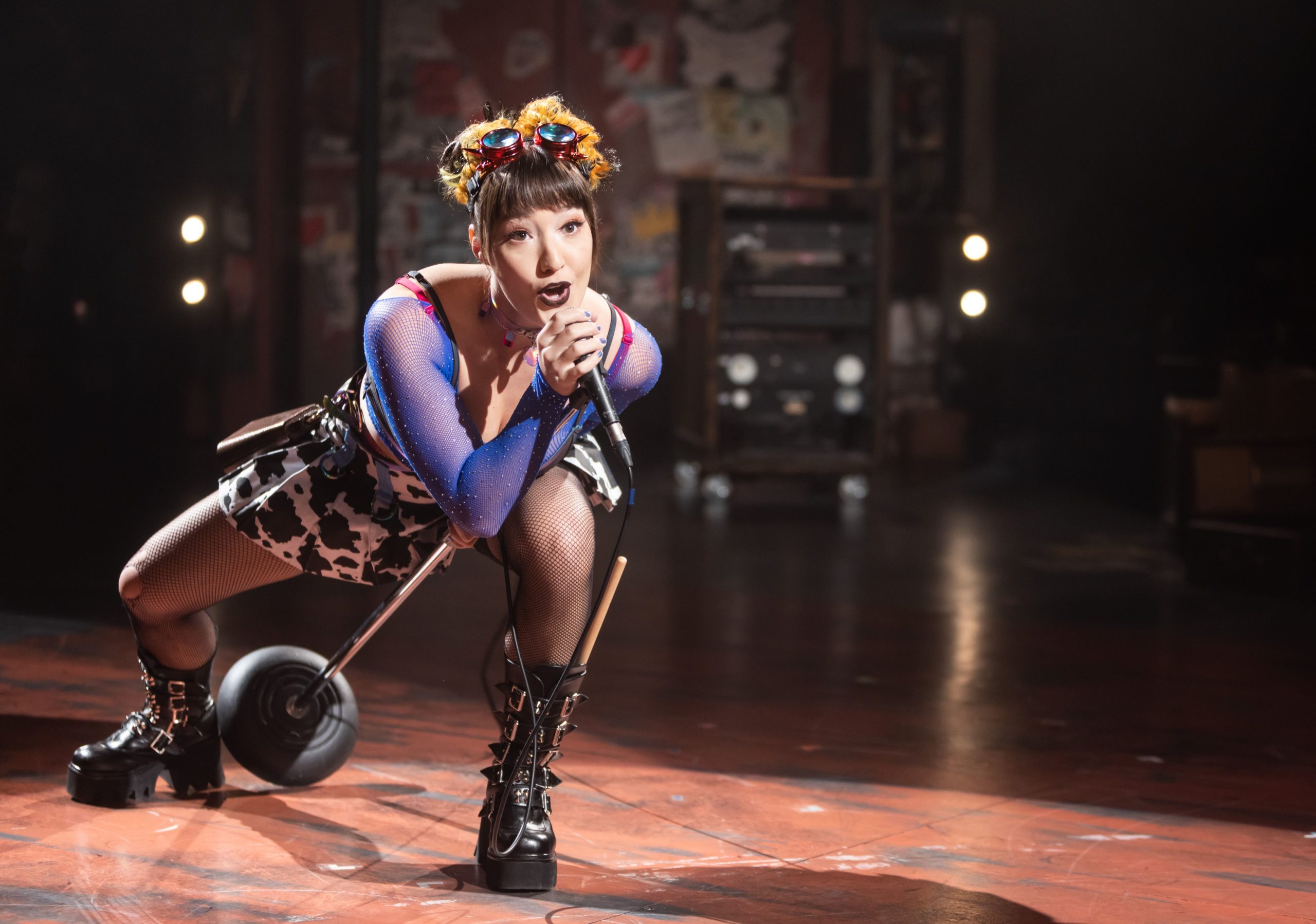 Rent is set in the late '80's, when AIDS has already ravaged the gay community and heroin is the drug of choice, at least in the more artistic and poorer New York City communities. What Jonathan Larson, the brilliant composer, writer, and lyricist of the rock musical Rent shows us, is a world of complete inclusion among a diverse artistic community. Certainly, this was not yet the notion of the general populace either then or now. But Larson posits that now, more than ever, we need to internalize his overarching theme of a community and coming together to help each other—without regard to anyone's circumstances.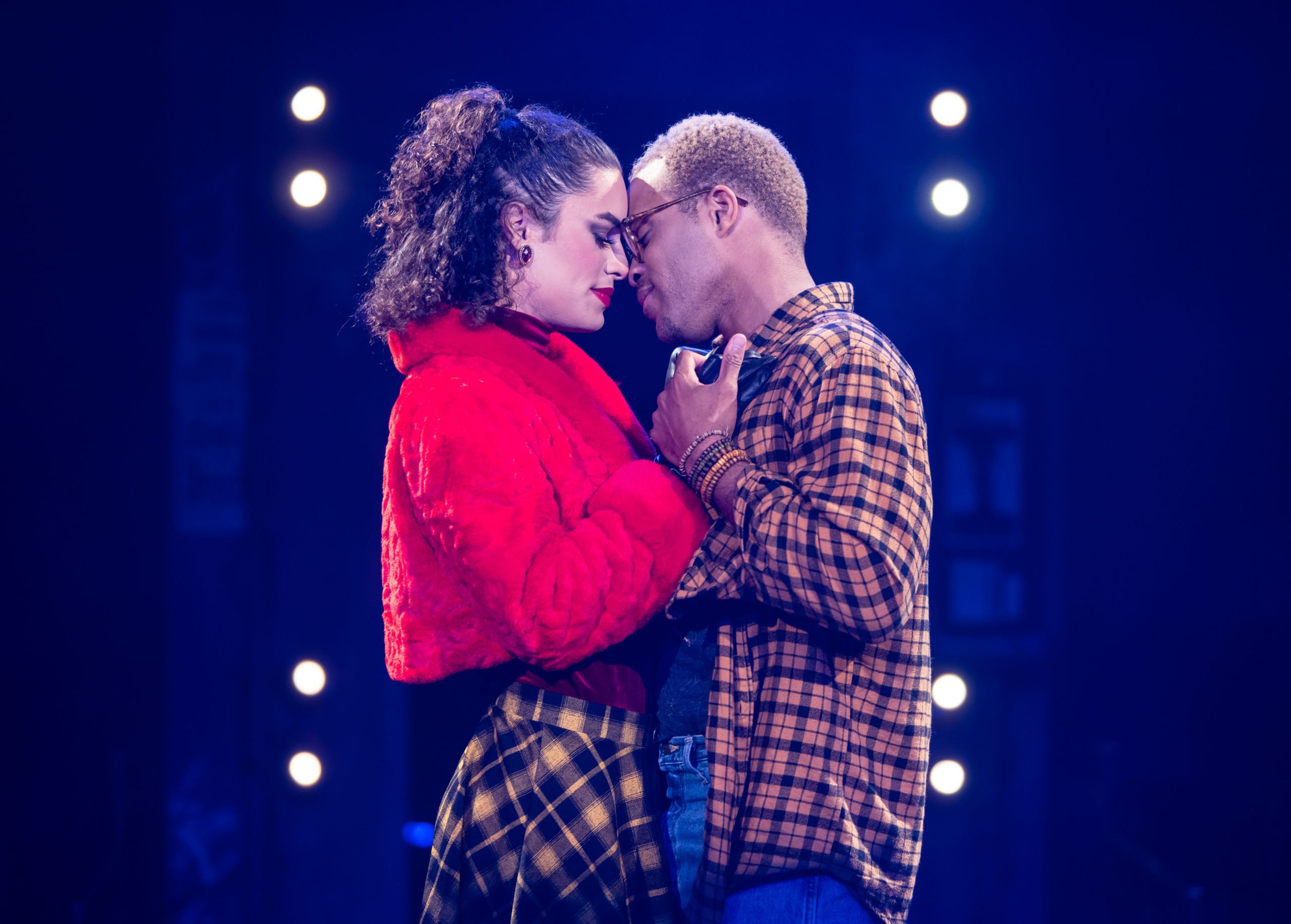 Larson also wrote the brilliant "Rent" book that is very loosely based on Puccini's opera, La Bohème. For example: many of the main characters' names in Rent begin with the same initial letter as in the opera cast list, i.e., Rodolfo is now named Roger (Vincent Kempski), Marcello is Mark (Jake Lowenthal), Colline is Tom Collins (Josh Dawson), Schaunard is transvestite Angel Schaunard (David Merino), and the landlord Benoit is now Benny (Da'Von T. Moody). Mimi (Arianna Rosario) gets to keep her operatic name, but Musetta is called Maureen (Katie Mariko Murray), while her usually male "sugar daddy," Alcindoro, is now named Joanne (Ines Nassara). Trust me, it WORKS!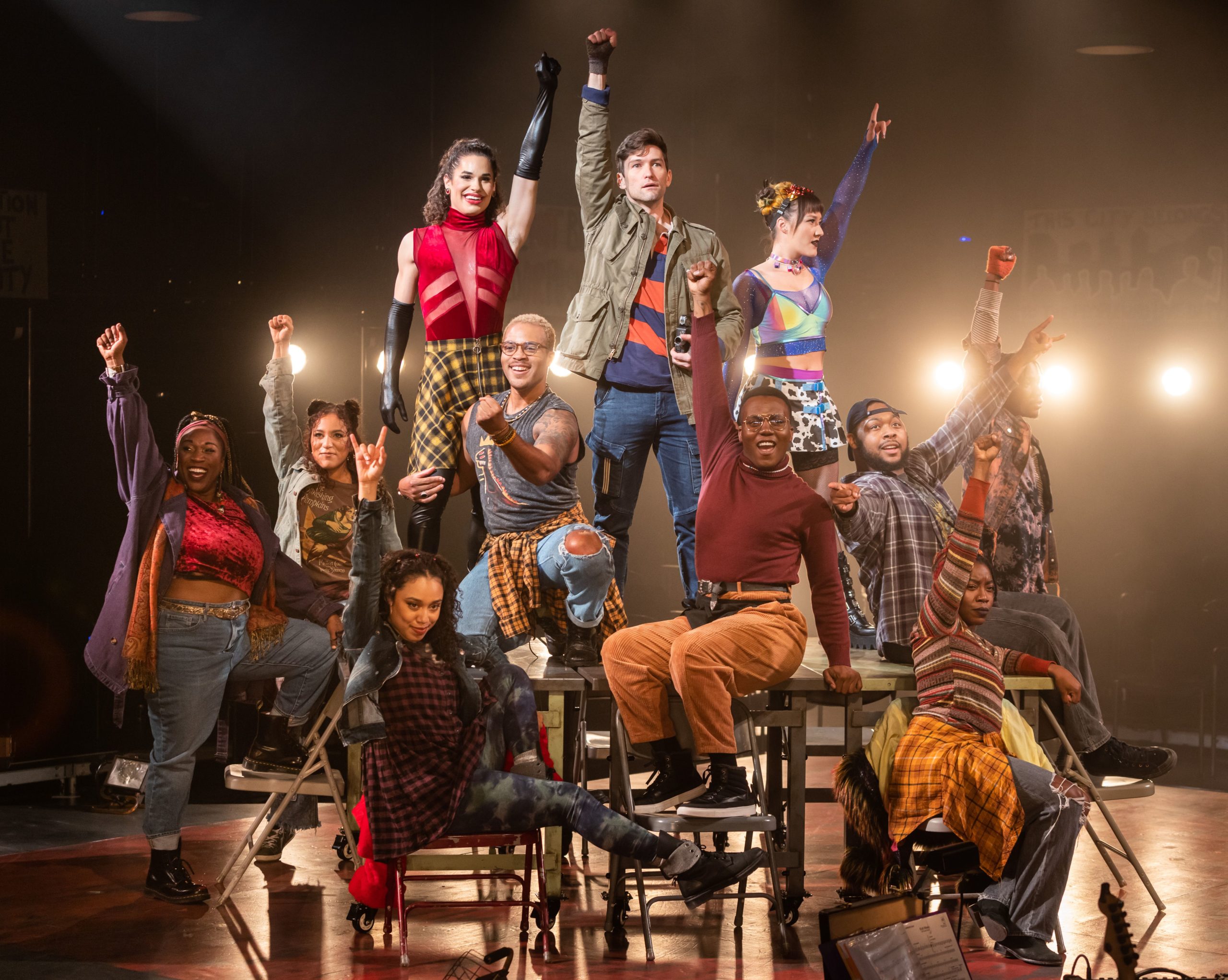 I must spend just a moment on the unforgettable score for this production, and to tell you that Larson was mentored by Stephen Sondheim for most of his adult life. His unusual and quirky rhymes, and his eclectic use of rhythms must have tickled Mr. Sondheim. My favorite songs from Rent include Over the Moon, Maureen's wild, performance-art showstopper; the ensemble's unforgettable Seasons of Love; and Take Me or Leave Me, superbly sung by Maureen and Joanne. One caveat however, it's better to be familiar with the music and the book before you see this. Angie Benson's fabulous band is boisterous and many times overpowers the lyrics of the songs.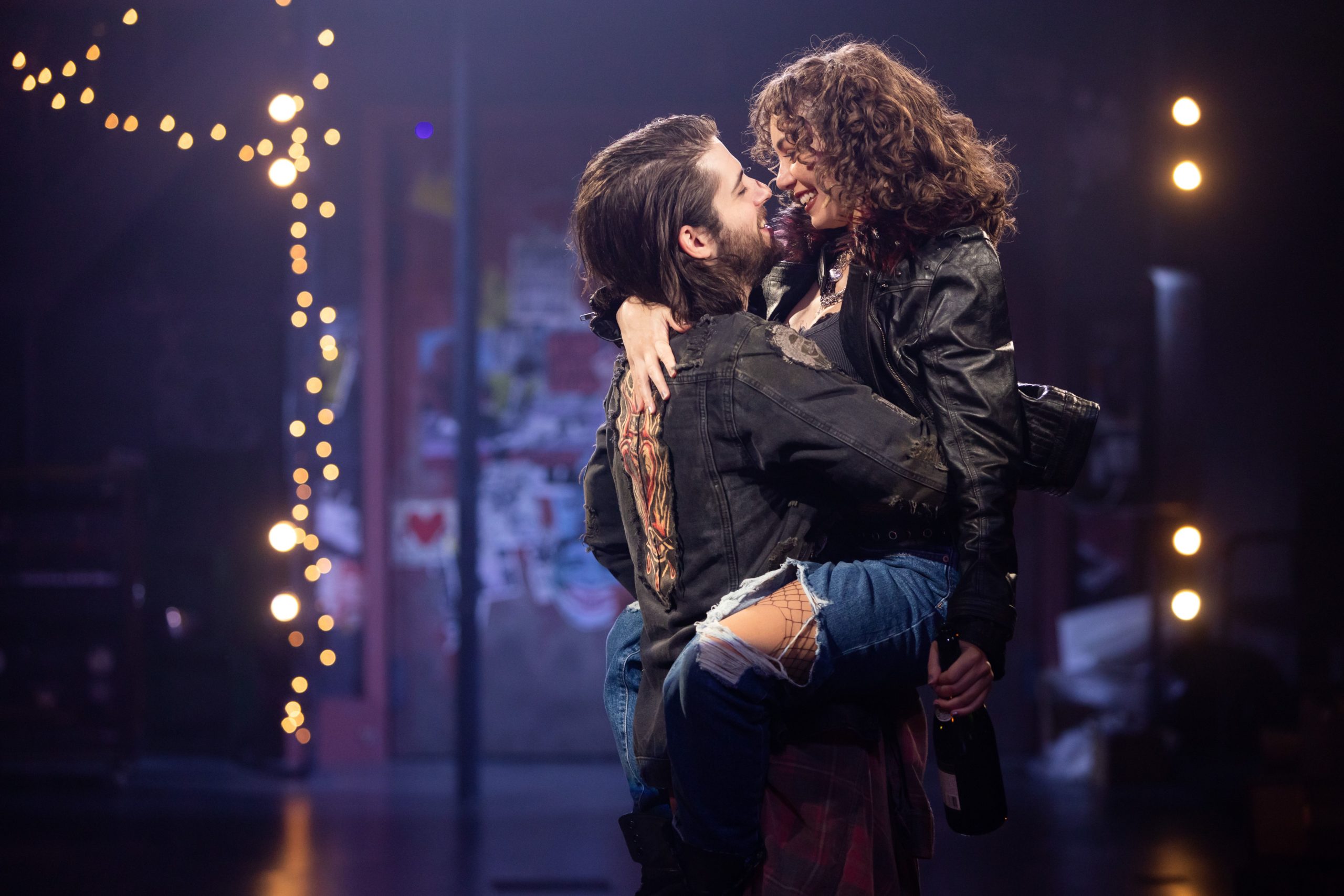 Let me give you a little background on the characters in this vibrant cast. Roger is a songwriter who has completely shut down after the AIDS-precipitated suicide of his long-time girlfriend. Mark, a video artist who shares the cold-water loft with Roger, was recently dumped by Maureen, a performance artist, who left him for (gulp) Joanne, a lawyer. Mimi, a dancer in an S&M club, has a heroin addiction and appears to have AIDS. Angel is a gorgeous, vibrant sculptor who wears amazing costumes and shoes to die for. Through these tribulations and more, this fabulously talented cast exhibits a youthful, pleasure-seeking vitality and love of life that I guarantee renders this piece anything but morbid. In fact, there is a good bit of comedy in this show! However, this is an adult production which should be fine for older teens but be cautious about taking children.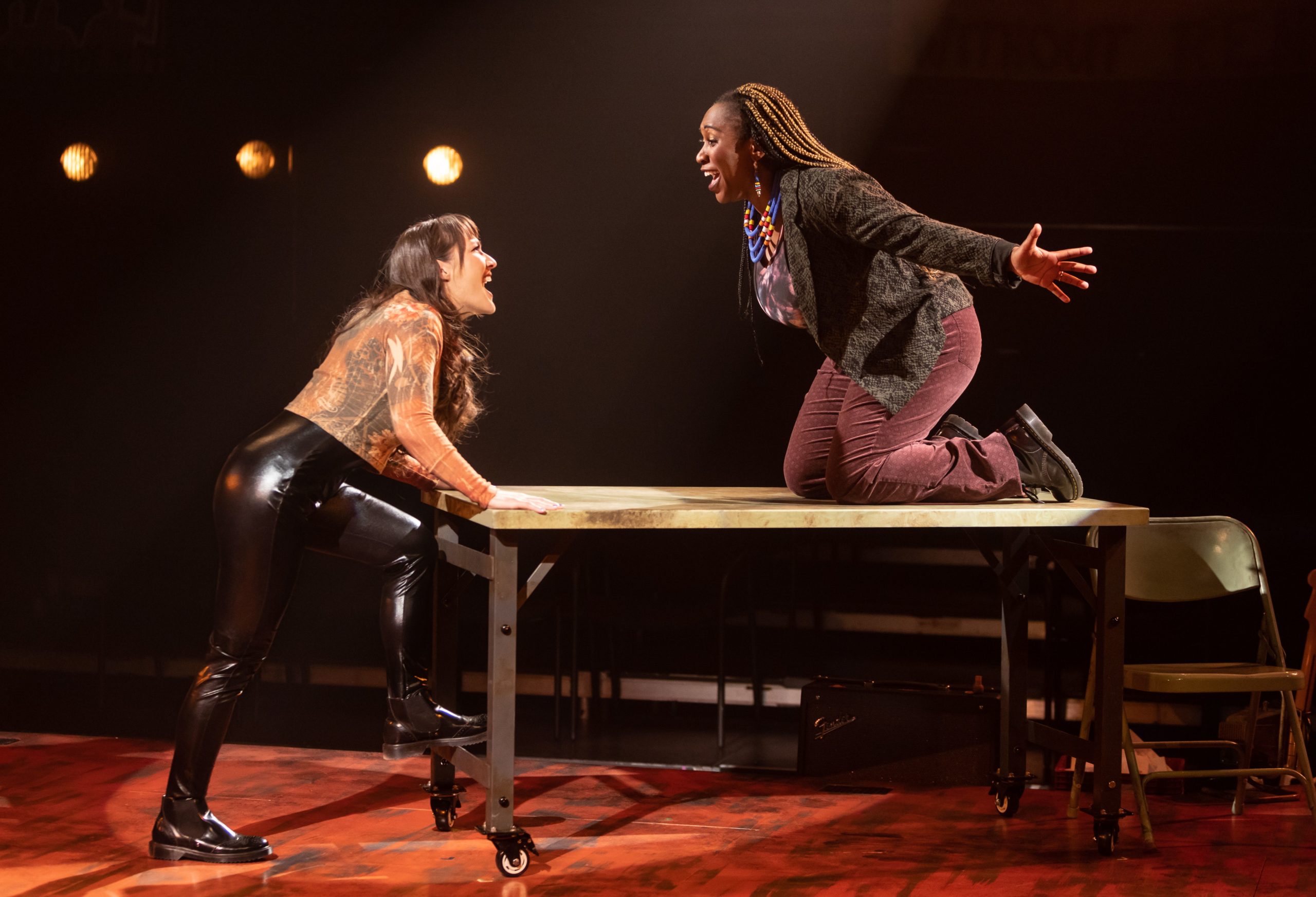 In addition to the relationships that are the underpinning of this production, the gentrification of the lower East Side of NYC is causing even bigger problems for these mostly out-of-work, but still creating artists. In the recent past, Benny, once Roger and Mark's roommate, has married into the family of a wealthy developer who intends to raze the derelict building where Roger and Mark are currently squatting and build a new luxury building. Benny, by virtue of his marriage, is now the landlord of this group of artists to whom he promised free rent because of their long friendships. Now the father-in-law intends to begin working on the new building and is insisting on back payment of rent from all the building's squatters. Hence, this situation presents a major conflict affecting the entire community, which comes together to fight the establishment.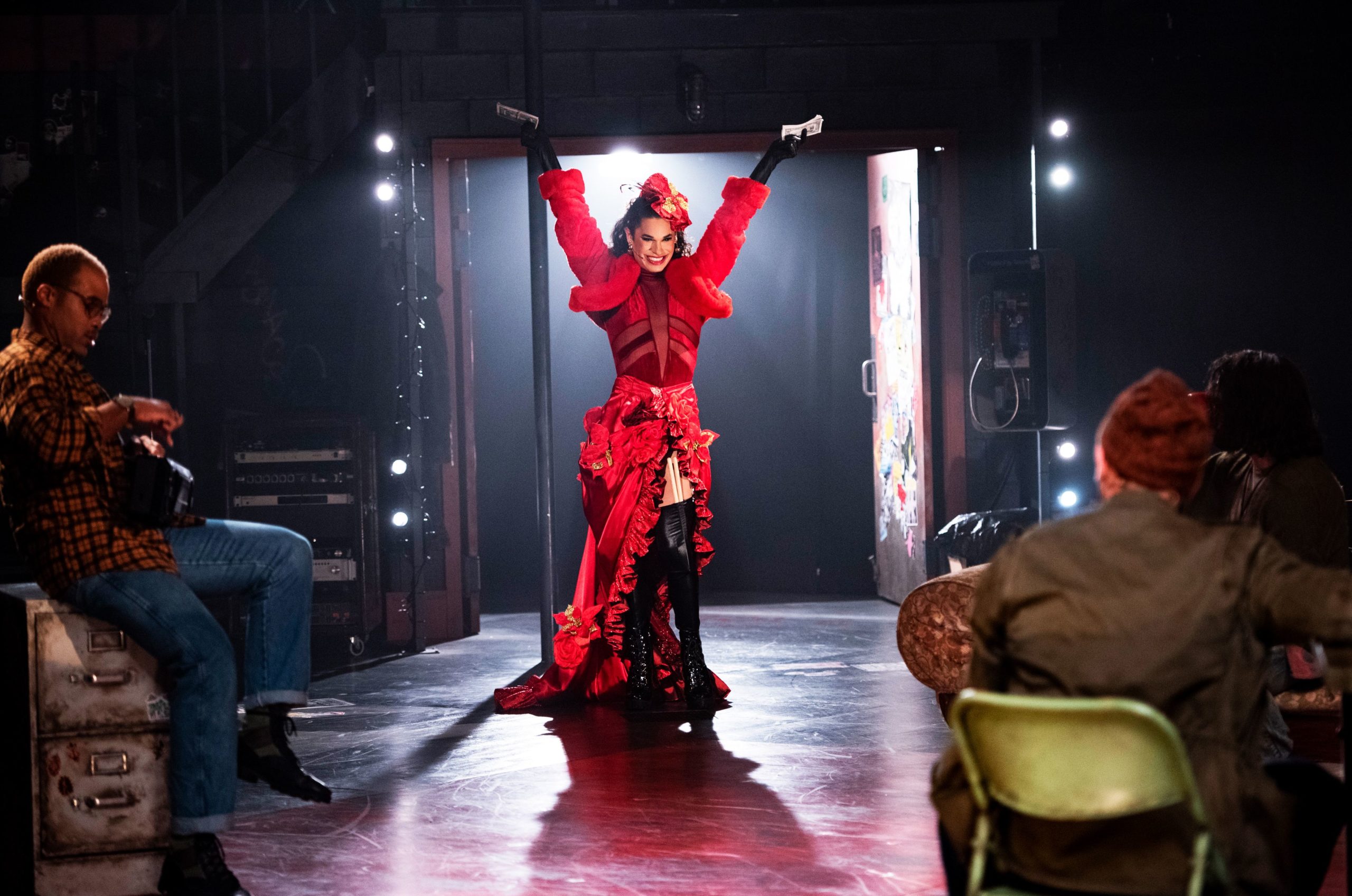 Matthew Gardiner, in his position as Signature's artistic director and director of Rent, brilliantly re-envisioned it as a perfect re-opening of the Theatre after 20 months of being shuttered due to Covid 19 and made it a show for our time. Kudos to Mark Meadows, music director, Angie Benson, associate music director, Ricky Tripp, choreographer, Erik Teague, costume designer, and so many other creatives who made this a production we will be talking about for years!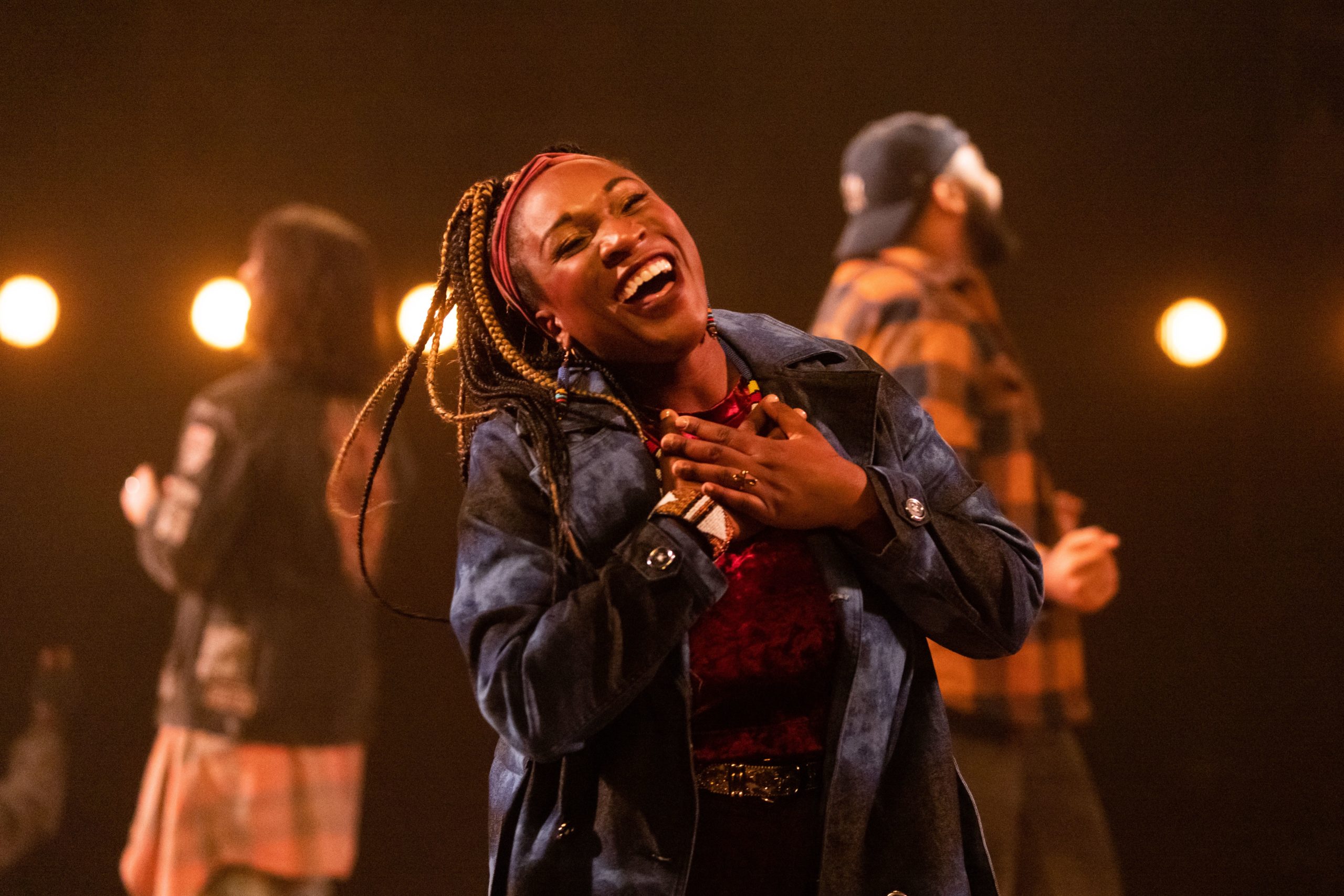 Jonathan Larson died unexpectedly of an aortic dissection in the early morning hours of January 25, 1996, opening day, 25 years ago, of the first off-Broadway production of Rent. He was awarded posthumously the Pulitzer Prize for Drama and the show went on to win a Tony Award for Best Musical. Additionally, a film of Rent debuted in 2005. Run to see Rent!
Tickets: Rent runs through January 2, 2022, at Signature Theatre – 4200 Campbell Avenue in Arlington, VA. For tickets call 703-820-9771 or go online at www.sigtheatre.org
ALSO: Incredible 2021 Nutcracker Performance by BalletNOVA