Cover Story
The Nutcracker is Back! BalletNova Brings Cheer To This Holiday Season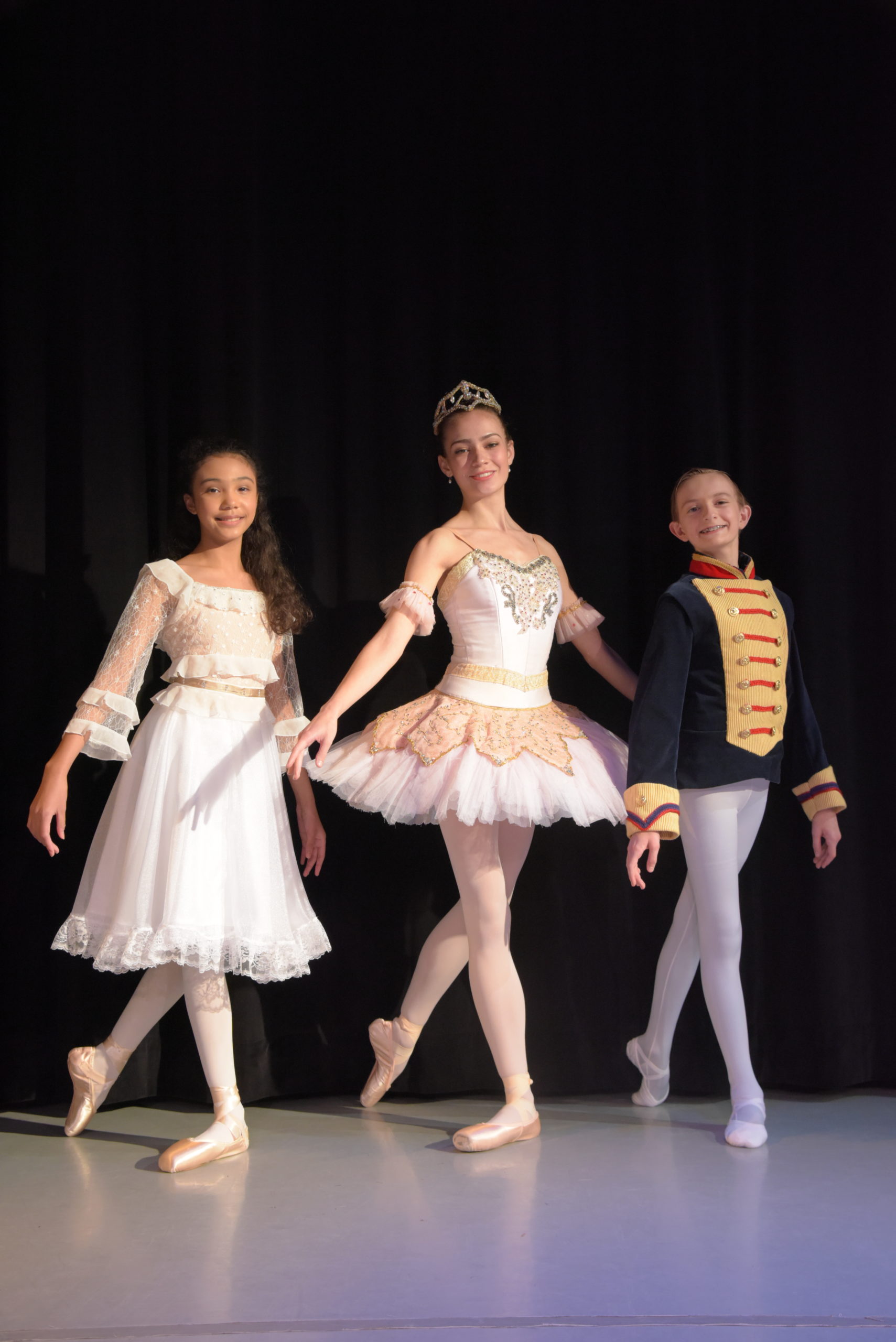 Alexandria, VA – "We've been working to provide as normal a year as possible for our students," says Matthew Powell, Artistic Director for BalletNova. And hasn't everyone? For BalletNova, "normal" has been on a spectrum, traveling from the studio to Facebook Live to Zoom, back to the studio (with masks and sanitizer throughout), and finally, back to the main stage this December.
On March 16, 2020, BalletNova closed its doors and cleared its dance floors to prepare for the uncertain time ahead. Fortunately, the board of directors for this nonprofit corporation comprises individuals from varied backgrounds, with a wide range of skill sets to guide and maintain the studio's business, financial, and artistic strategies.
"We were one of the first to realize that you could teach ballet virtually," Powell told Zebra. "In those first two weeks, we did a full school on Facebook Live." The first two weeks he refers to were the first weeks of the pandemic.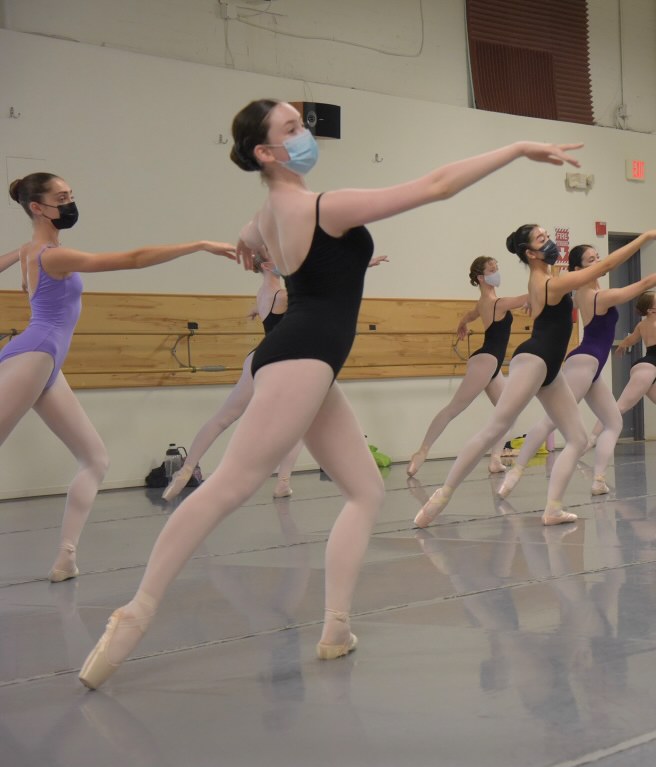 Matthew Powell came to BalletNova from New York with a background in professional ballet training and teaching. With international connections, Matthew sought help from colleagues around the globe to help instruct BalletNova's virtual classes.
Dance in a virtual world
While Powell spearheaded BalletNova's virtual adventure, Operations Manager Kathy Paczak researched COVID-19 cleaning and safety protocols. She found WellNest, a professional janitorial company skilled in infection prevention protocols for facilities of all sizes. WellNest does a monthly deep cleaning of the studio.
For months, BalletNova operated under this structure: virtual class, deep clean, repeat. When students gradually trickled back into the studio in early summer, BalletNova had nailed down the mask-wearing, social distancing, and routine cleaning and was once again offering its full schedule of in-person classes.
For Christmas 2020, BalletNova filmed The Nutcracker in its black box theater [a simple performance space with black walls used to create a variety of configurations]. "We are so lucky to have a black box theater," says Powell, looking back. "We made the performance available for download, and it was seen by people across 32 states and six countries last year."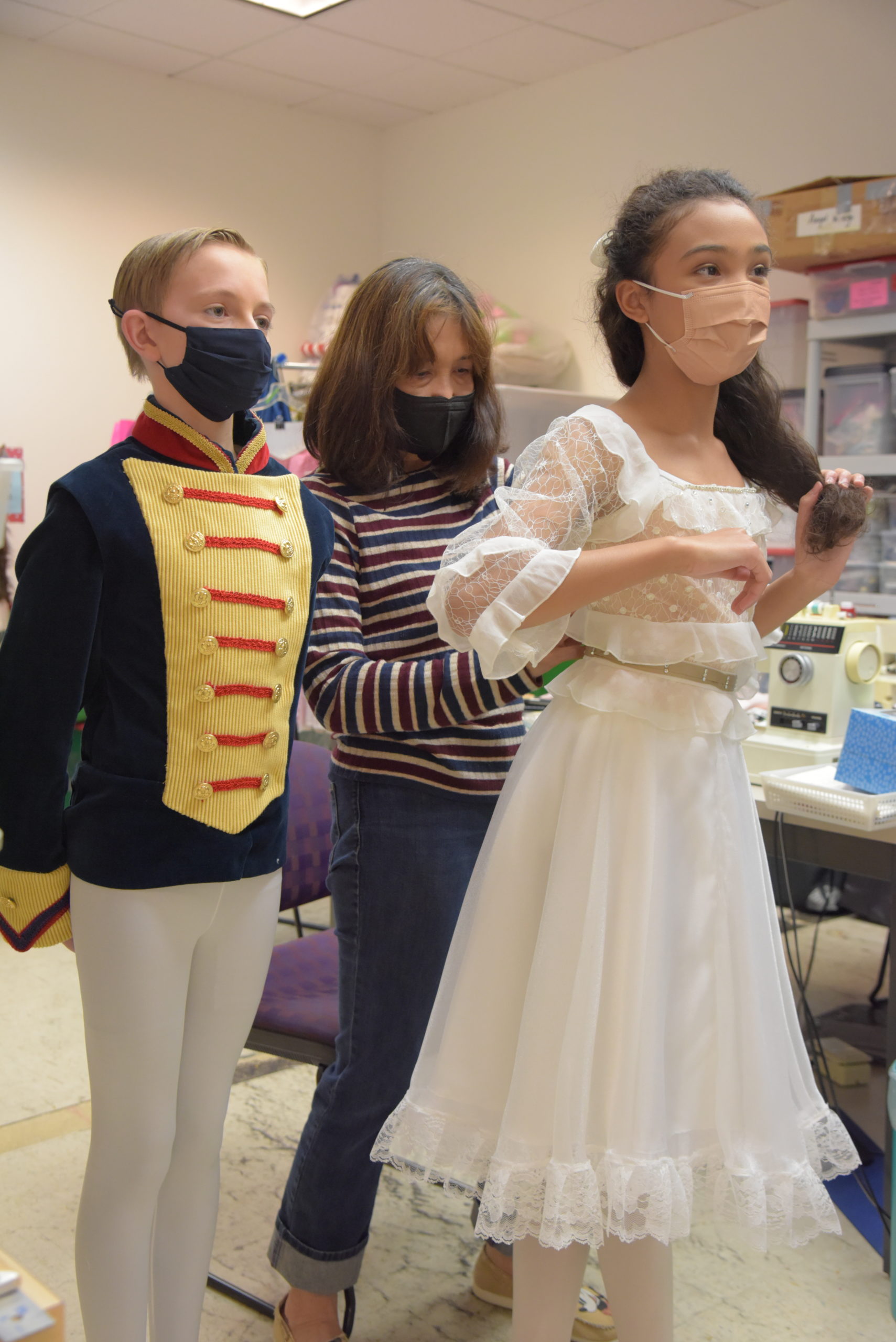 At the start of 2021, Powell was still unsure that they would perform live in this calendar year. The search continued for indoor and outdoor venues that could accommodate social distancing protocols and support all the lighting, sound, and video equipment.
For the spring 2021 performance of A Midsummer Night's Dream, they were still in front of cameras in the black box theater. The film was screened at The Wharf in D.C.
Things were looking promising as vaccines became more readily available this summer and establishments reopened for business. And then the Delta variant reared its ugly head, threatening plans not only for performance but also for school and business and leisure outside of the dance world.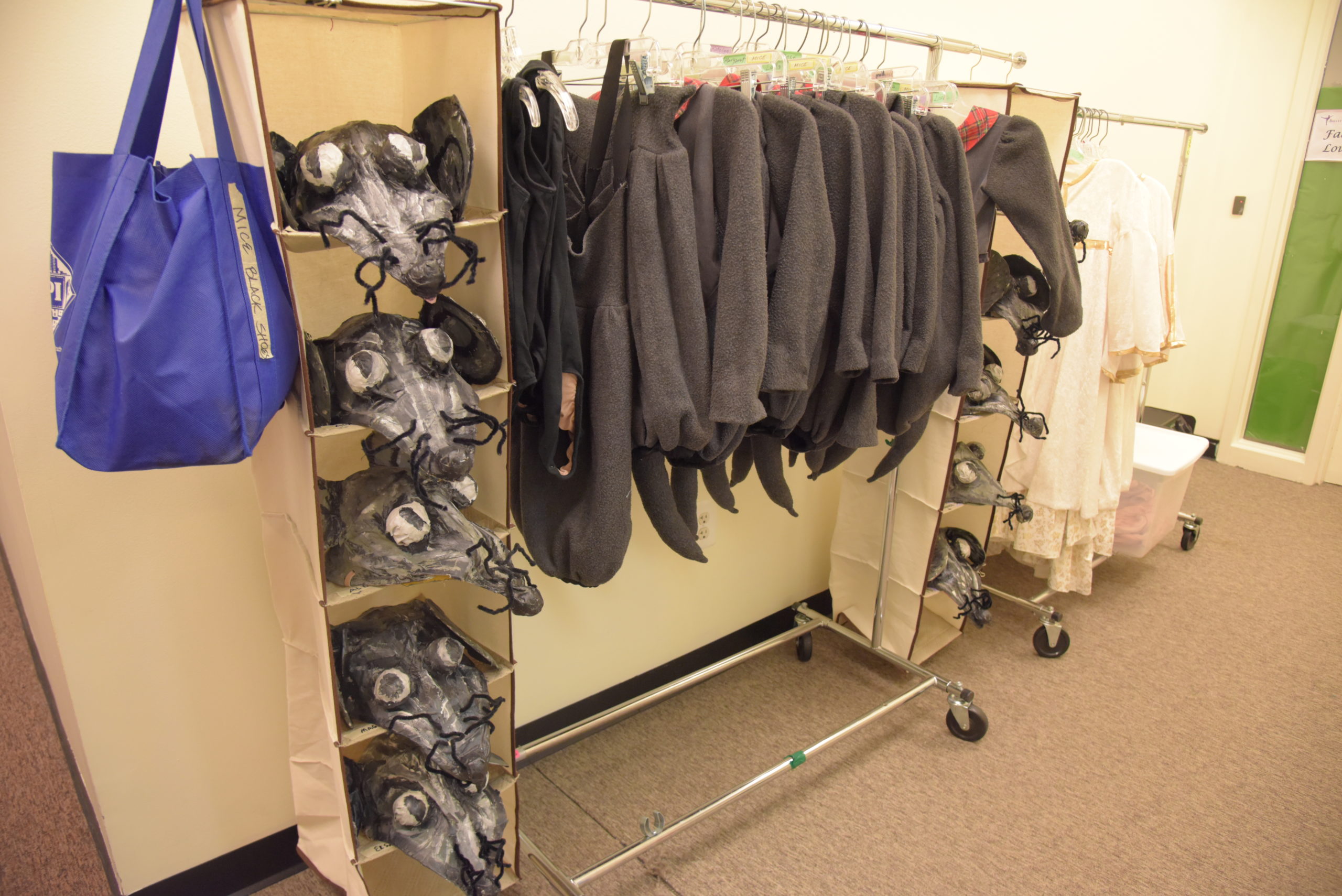 "Normally, we rent space from public school systems," says Powell, "but with the Delta variant, everyone hesitated to confirm their schedules. We had to wait until school systems decided if even they would perform in their own theaters."
But while finding a venue was challenging, it was not impossible. By September, BalletNova had secured theater space at Kenmore Middle School in Arlington. "I told the kids we would be having a full production of The Nutcracker," says Powell, "and I wish you could have been there to hear the cheers."
Sixteen-year-old Ella Tuite was on vacation when the news broke. She heard it through the grapevine, but that didn't dampen her excitement. "I am so excited to just go back on stage and finally be able to perform and see faces. It gives you a crazy adrenaline rush you don't get from filming."
Ballet IRL (in real life)
Fast-forward to this holiday season. BalletNova is welcoming you to their live performances of The Nutcracker in person in a real theater. "With new sets, new choreography, and new costumes, this Nutcracker will be a wonderful escape from everything we have been through," Powell says. "Everyone deserves a night at The Nutcracker!"
Ella Tuite is this year's Sugar Plum Fairy. Describing the transition from studio to ballet at home and back again, she says, "It was definitely difficult at first. I started in my kitchen, but by the end, I had a whole Marley (vinyl) floor and barre that my dad built. It was hard to feel like you were progressing, though, because you can't do half of ballet at home, so you had to get creative.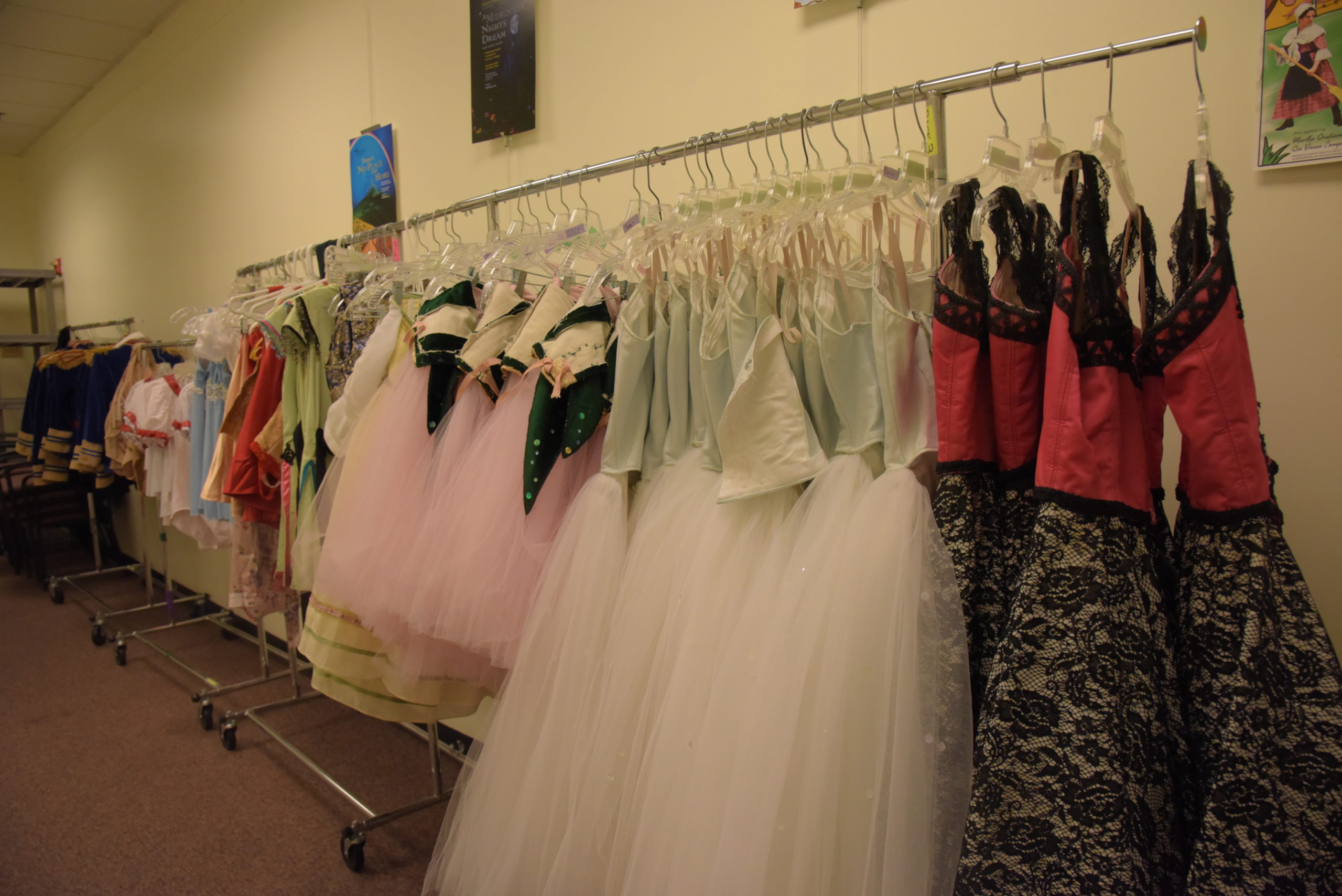 "Everyone was ready to come back for sure," Ella adds. "At first it was weird, wearing a mask and dancing 10-feet apart. It didn't feel quite right, but it still felt amazing to be able to jump and turn and be on a good floor."
Protocols still in force
Protecting the dancers' safety continues to be a top priority, in the studio and during live performances. There will be mask stations backstage where dancers will remove their masks before going on stage and replace the masks when offstage. Most BalletNova dancers are vaccinated, but masking is still critically important because there are two casts, each with nearly 100 dancers.
"We want the most students to have the opportunity to perform for their family and community," says Powell. This holiday, three different dancers will portray Clara as well as an international guest as the Cavalier.
Twelve-year-old dynamo Maeve Felix is one of this year's Claras. "It is a really cool opportunity for me to be Clara," Maeve says. "My mom was so excited. When I first told her, she didn't believe me. I was shocked, and I'm still shocked now."
From the announcement of an in-person performance, through auditions, to now, when the students are fully enveloped in their roles, they all felt shocked. The shock was amplified for Axel McAhren, though, as he has only been dancing with BalletNova since this summer.
Coming from a small studio in Virginia, Axel decided to try out for a larger studio and immediately felt welcomed at BalletNova. So he went all in, auditioning for The Nutcracker this year. He got more than he bargained for.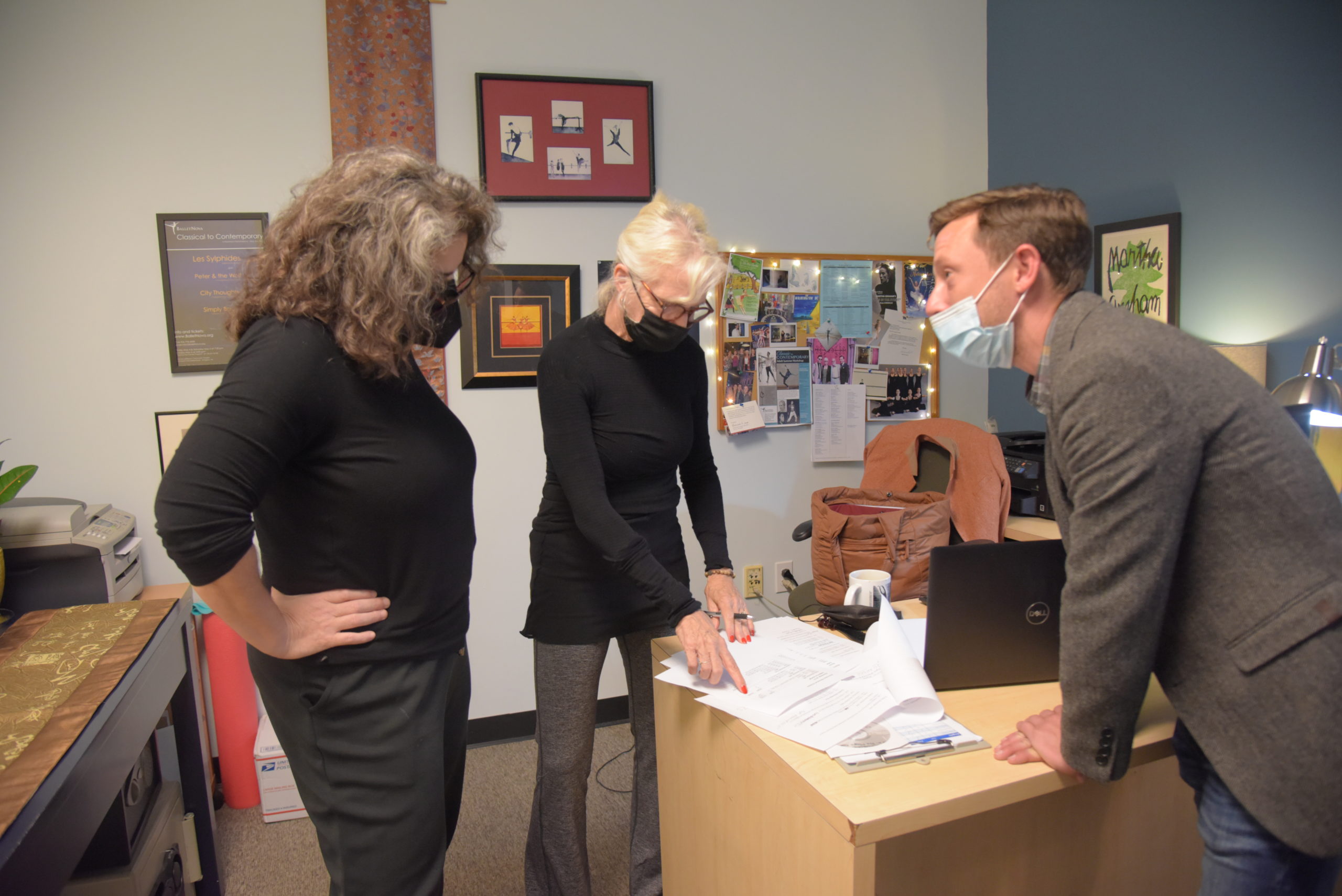 "I never thought I'd be the Prince. I haven't done a huge show in two years, so when we got out of class, I was super antsy waiting for Mr. Powell to say the cast list was out. When he did, we all ran out, but my name was not on it. 'What, did I not get a part?' I thought. That is when Mr. Powell told me in person that I would be the Prince, and that was awesome."
From the experienced Sugar Plum Fairy and the spunky Clara to the new and ambitious Prince, all the dancers in both casts bring energy to their characters. Do you want to see all the performers, but only have one night? BalletNova has not shelved its digital dancing. The performances of each entire cast will be recorded and made available to download for the ticket price. "This recording will be as if you are in the theater watching," says Powell.
Staying true to BalleteNova's creative, problem-solving nature, they are also offering a petite performance of The Nutcracker, staged in the black box theater. "Some kids can't sit through a two-hour ballet," says Powell, "so we developed a 45-minute performance, where the children can take pictures with characters and attend a ballet class." The petite performance will take place the following weekend of December 11. Tickets are available for in-person and petite performances now through December 5 or until sold out.
What's next for BalletNova, a company that has already faced and overcome so much adversity?
Events to look forward to include a December 17 performance in collaboration with the Alexandria Symphony Orchestra, a spring ballet performance of Sleeping Beauty, and a return to the Youth America Grand Prix ballet competition.
Until then, Matthew Powell and everyone at BalletNova encourage you to get your tickets! "Come enjoy the return to a normal holiday season!" says Matthew Powell. "We are so excited to bring back the magic!"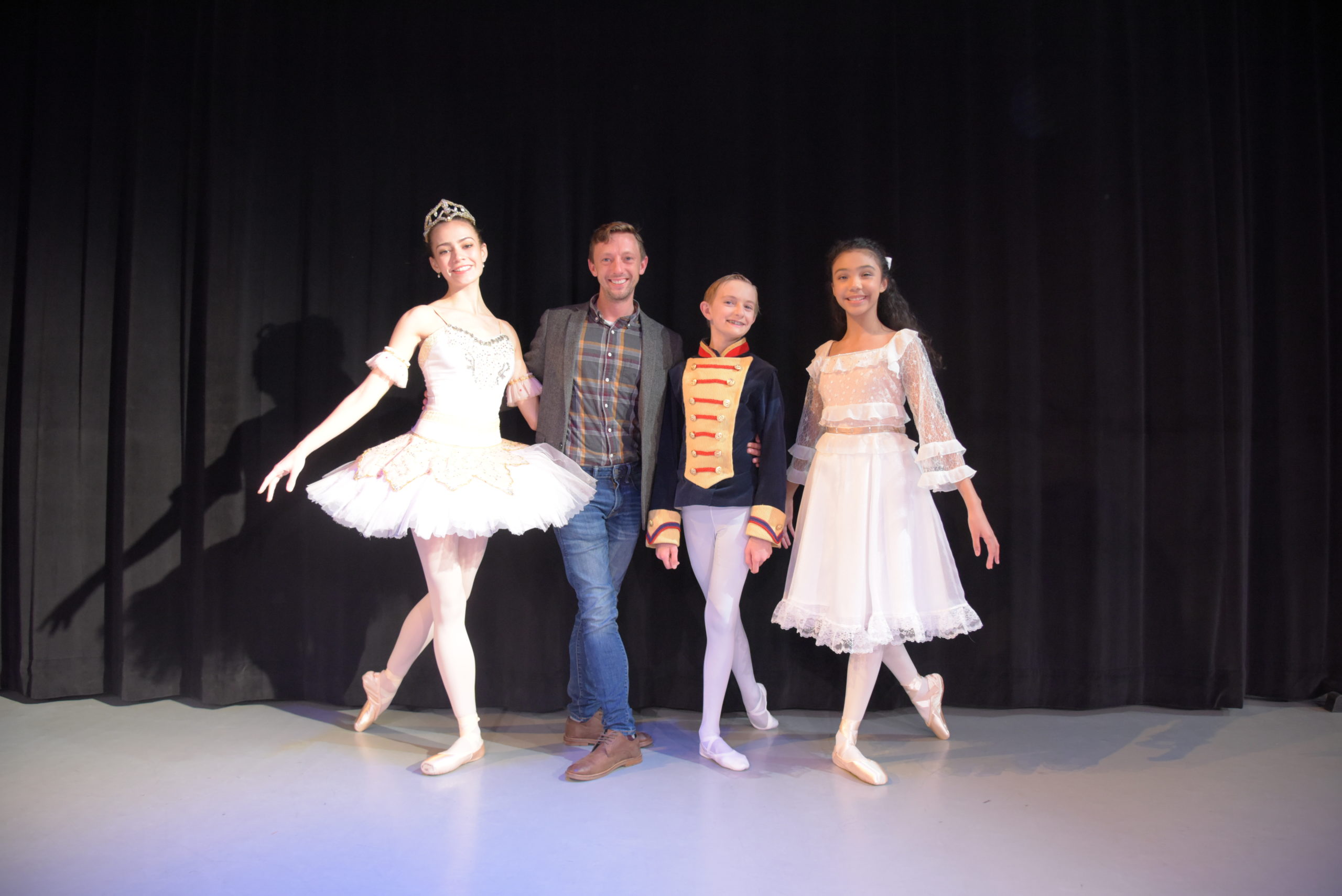 Come Enjoy The Nutcracker, Live and In-Person!
BalletNova will offer six performances of the holiday classic, The Nutcracker, Thursday, December 2, 7:30 pm; Friday, December 3, 7:30 pm; Saturday, December 4, 2:00 pm and 7:00 pm; and Sunday December 5, 1:00 pm and 5:00 pm, at the Kenmore Middle School theater. Tickets range from $23 to $43 and can be purchased now at balletnova.org/performances.
Kenmore Middle School is located at 200 S Carlin Springs Rd, Arlington, VA.
A proof of vaccination or a negative PCR COVID-19 test taken within three days of the performance will be required, and all audience members will be required to wear masks.
ICYMI: Audience Wowed by Singer Danielle Talamantes, Composer Henry Dehlinger, and The National Philharmonic World Premiere at New Capital One Hall in Tysons