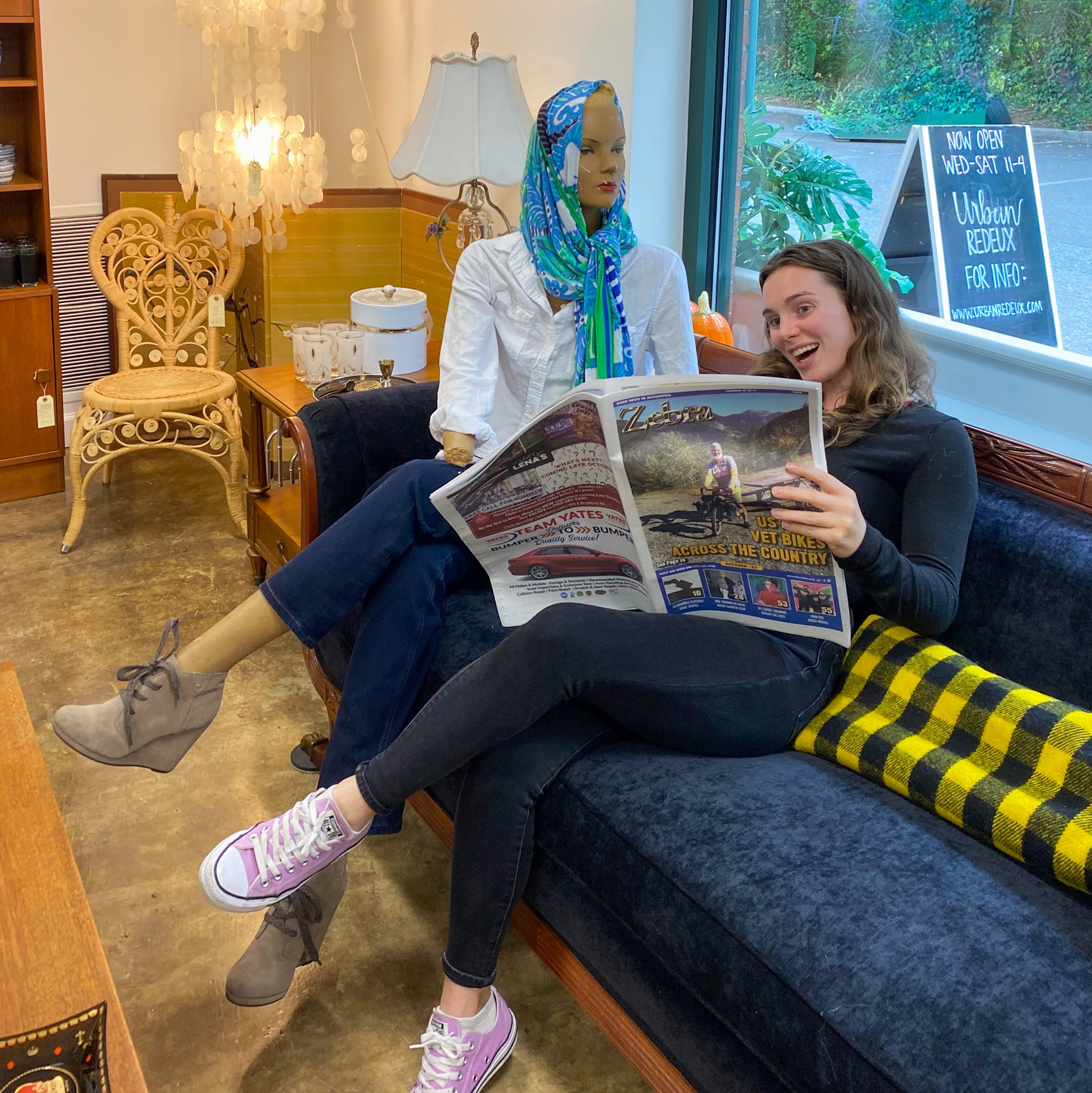 The Zebra is all about Good News in Alexandria, and we want to be sure our friends Below the Beltway have easy access to our monthly newspaper. We're looking at you, ZIP codes 22303, 306, 307, 308, 309, 310, 315, and 060 — hello, Fort Belvoir!
Do you operate a small business in the Fairfax County section of Alexandria? Your customers will love the convenience of grabbing our full-color newspaper that's chock-full of local good news every month. Urban Redeux's Vivienne is enjoying The Zebra with our own rock star, Grace Arnold. We can place a rack or box at your store, and we'll let folks know they can pick it up there. Give us a holla! Email: [email protected]
If you live Below the Beltway and you'd like home delivery, we're offering a limited-time discount. Visit thezebra.org/subscribe, and use the code ALEXSOUTH10 for $10 off the annual rate. That's less than $4 per issue.
ICYMI: Mount Vernon Hospital Wins $3K Grant for Therapeutic Gardening Program