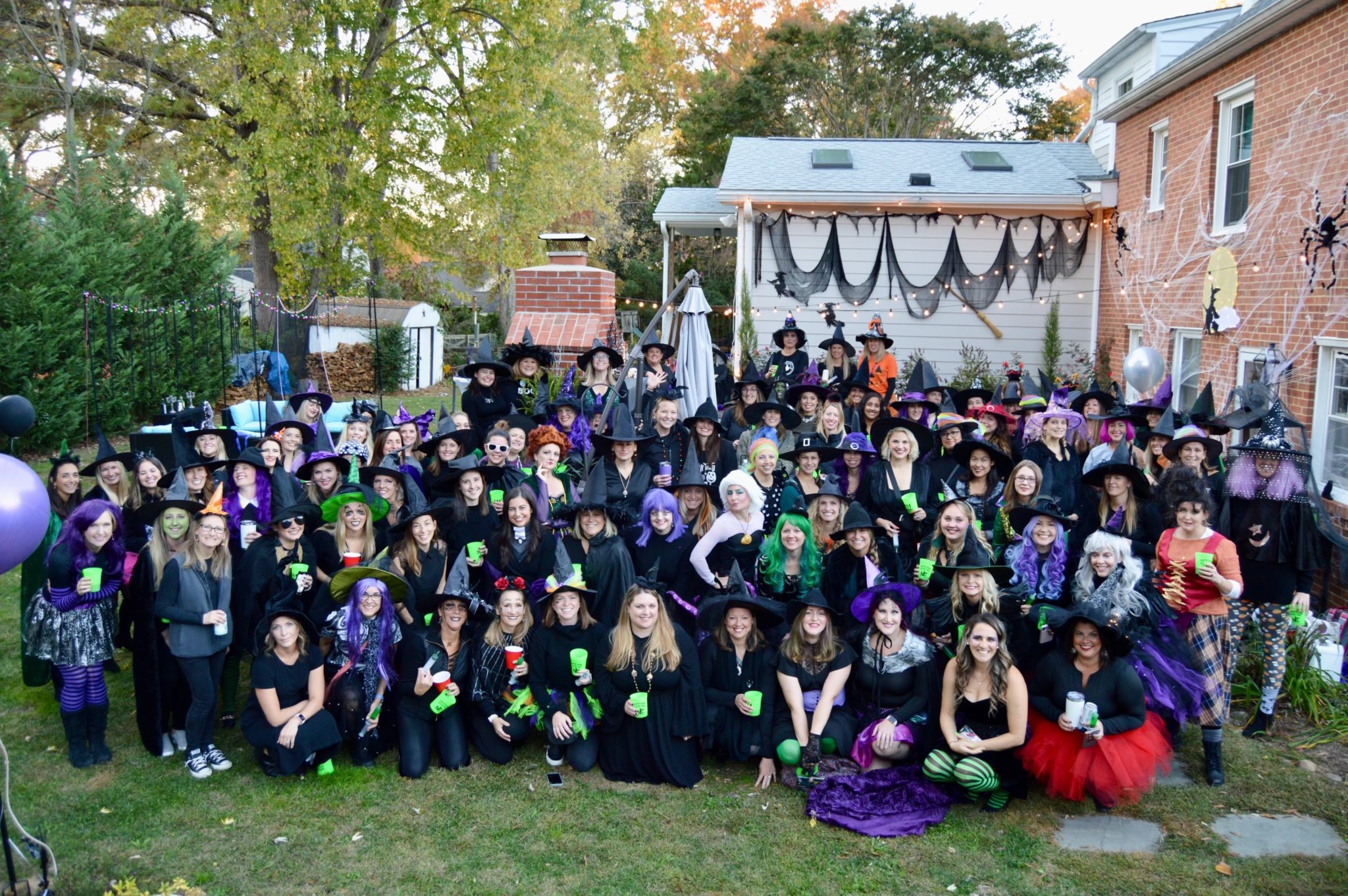 ALEXANDRIA, VA-At dusk Saturday evening, October 29, if you happened to be in the Waynewood neighborhood of Alexandria, you may have been surprised to see a group of around 100 "witches" flying by on bikes disguised as brooms. These "witches" are local women who ride to raise money for charity. They rode together on a 3-mile-route, starting at sunset, and threw candy to children along the way. Once they landed their "brooms" they gathered to enjoy food, drinks and one another's company.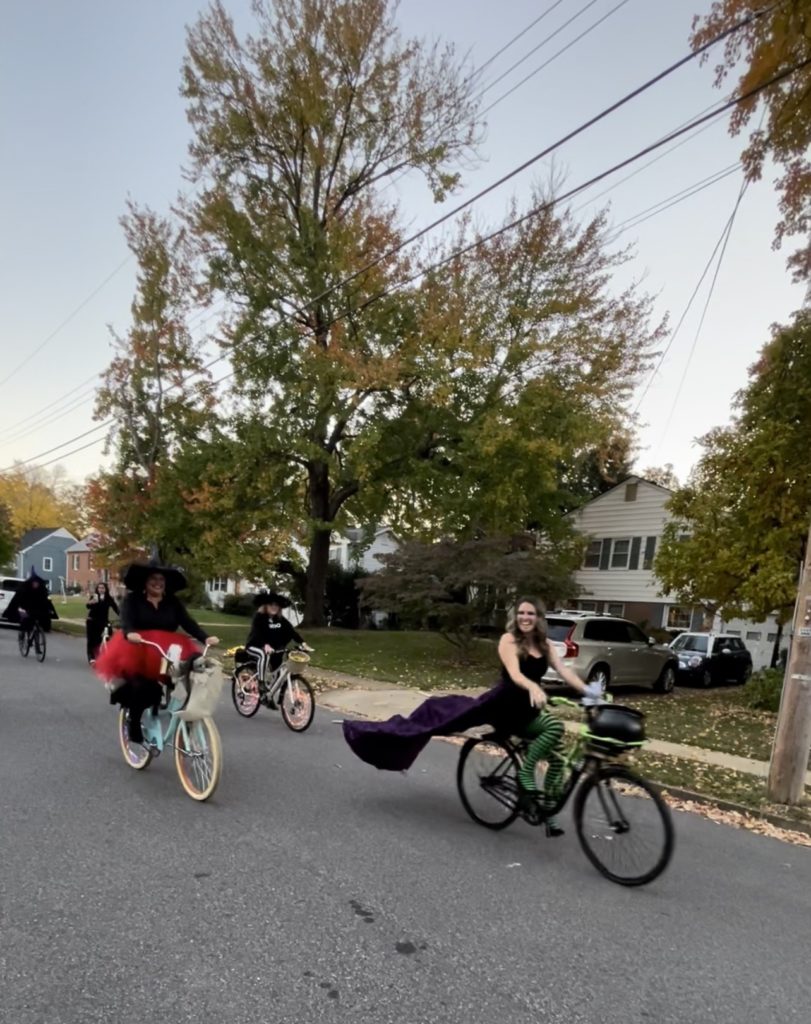 This ride has happened several times in the past, but this year numbers were extraordinary. One of event's coordinators, Mary Herbert, was incredibly pleased with this year's ride. "It was amazing to have so many women support this great charity," she says, "and have fun together while serving a purpose."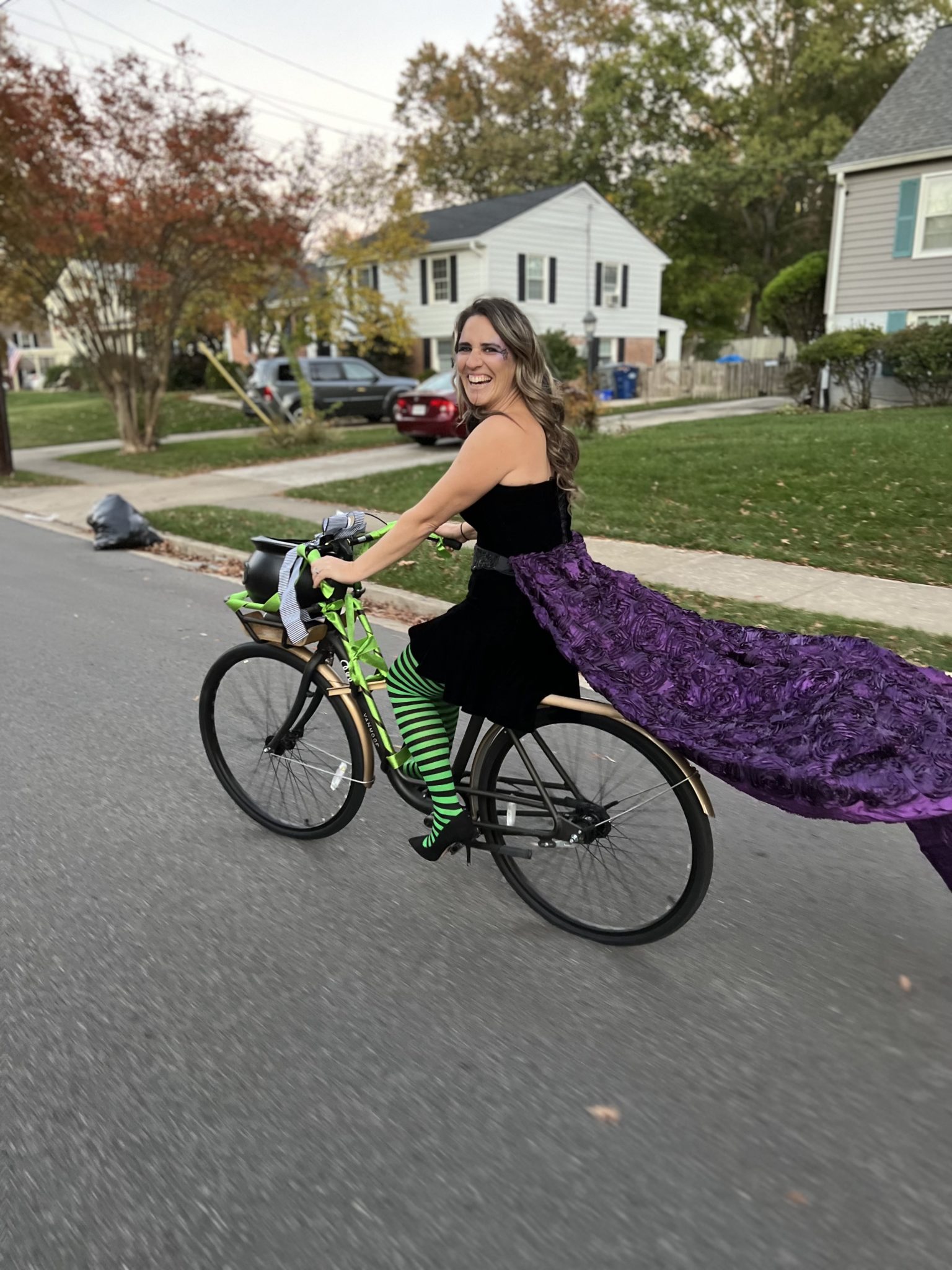 In order to participate in the ride, the witches donated a minimum of $20 to The Leukemia & Lymphoma Society. They currently have raised $5000. Contributions will still be accepted at https://givenow.lls.org/fundraiser/4108898?is_new=true.
According to their website group page, "we ride to celebrate the beautiful spirits who have lost their lives to cancer and the ones who beat it".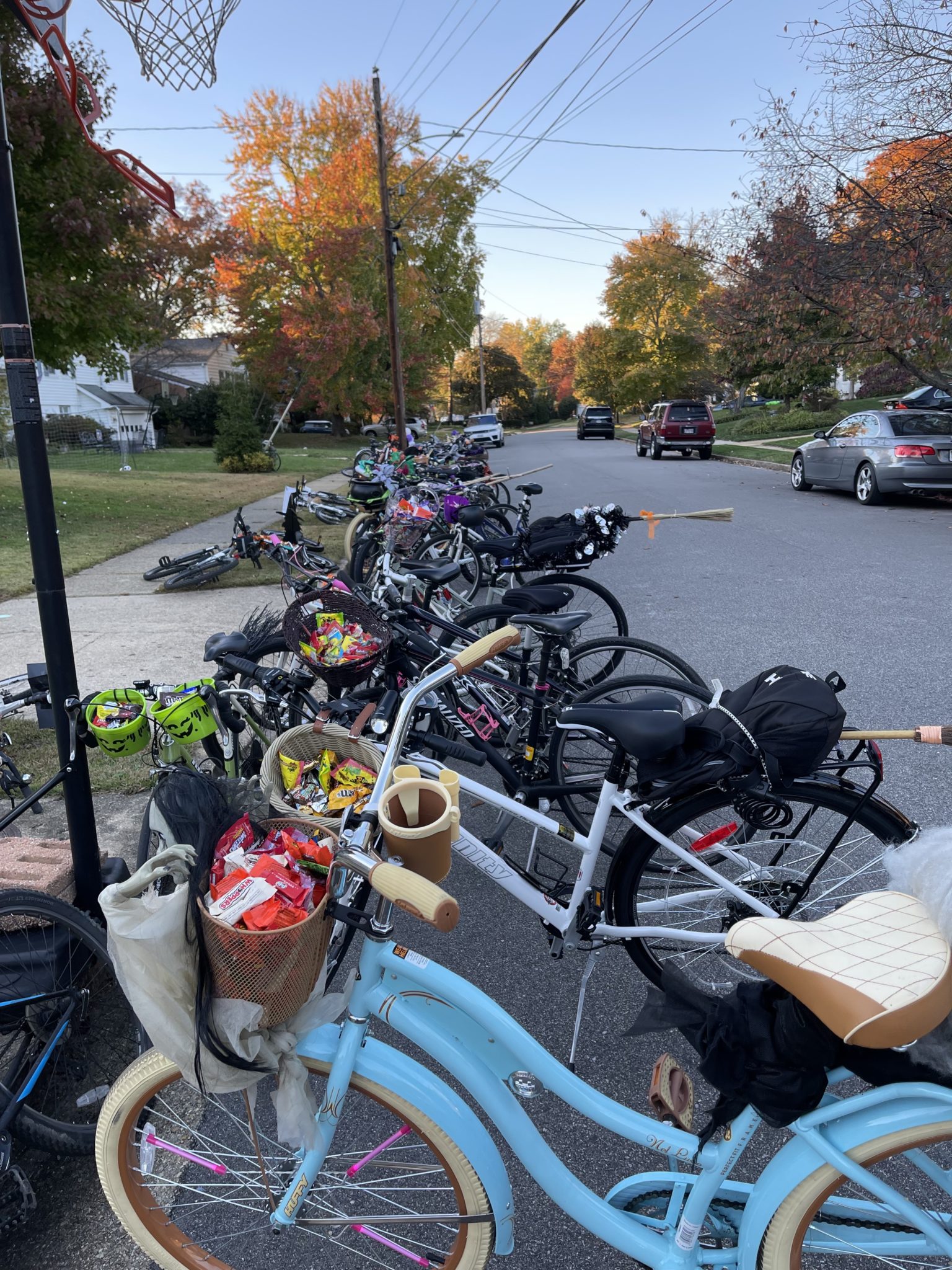 These witches rides originally started years ago in Seaside, Florida. Amanda Bacon was one of the original "witches" dressing up and riding her bike to the beach. After moving to Fairhope, Alabama, she and her friend started an official witches ride in 2015 to raise money for a local animal group. Since then witches rides have been popping up around the country and women are raising money for many different charities.
Don't Miss: https://thezebra.org/2022/10/31/call-for-proposals-for-2024-solo-exhibits-at-the-art-league/